1. Oh crap, Eastwatch is on the opening credits map.
2. And there was no "nudity" tag this week, just "violence."
3. That usually means lots of bad things happening to people.
4. Bronn must be an excellent swimmer to drag Jaime's heavy ass this far.
5. DAMN Drogon is looking badass up there on that rock.
6. Daenerys: "Bend the knee."
Army: "Nah."
Drogon: "RAAAAAWWWRRR."
Army: "I meant yes, hell yeah team Dany woo let's do this."
7. "I'm not beheading anyone." OH SHIT THEY'RE GONNA BE DINNER.
8. Or just ashes. Fried Tarly nuggets.
9. I love how Cersei and Jaime obliquely acknowledge how much of a shit Joffrey was. "If you were Olenna, who would you rather have had Margaery marry: Joffrey or Tommen?"
10. Oh crap Drogon smells Targaryen on Jon!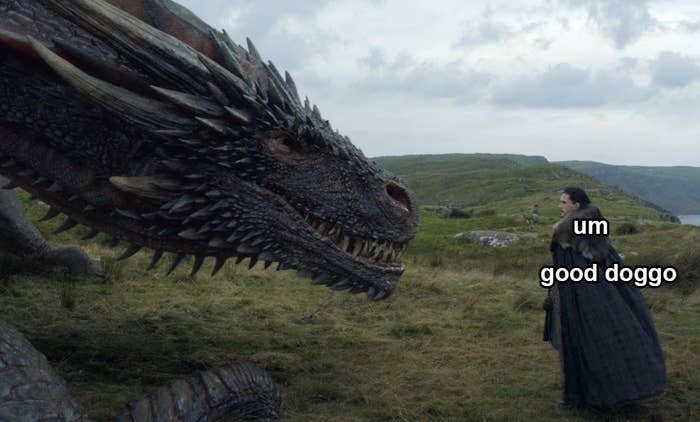 11. Dany's smart, calling back to that dagger thing.
12. "Hey, remember when you said you got stabbed? That seemed important. Let's circle back on that."
13. Jorah's back!
14. Oh and he is JEALOUS of Jon right now.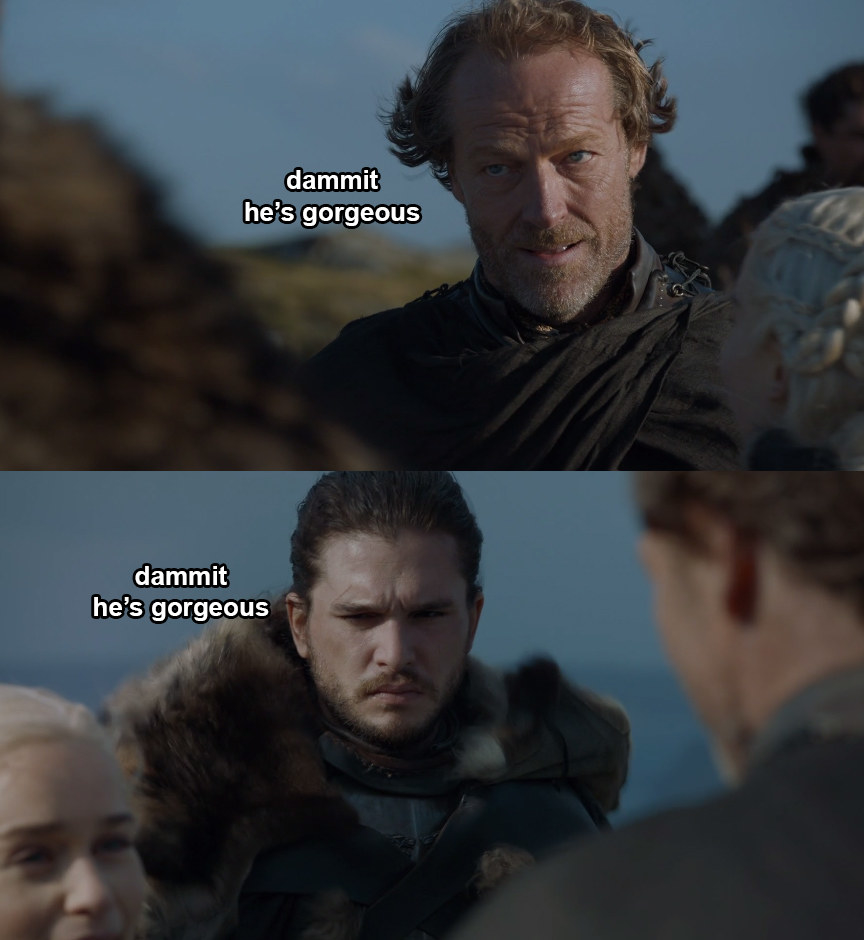 15. Damn, the Night King is still terrifying.
16. Old dusty white men sitting around a table deciding things. Looks familiar.
17. This "I'm not the one doing it" speech is hitting home too. A depressingly timely speech.
18. Oh god almighty, Tyrion, this is a terrible idea.
19. "Bring the dead to her." HOW?
20. Nope. Bad idea.
21. ALL OF OUR FAVORITE PEOPLE ARE GOING, THIS IS TERRIBLE.
22. Between Jon and Jorah going north and Tyrion and Davos going to King's Landing, SOMEONE we love is going to die.
23. Uh, whoa, Arya, chill. You just got home and you're dragging up the past?
24. Lotta accusations coming from a girl who assassinates people left and right.
25. Awwww, Bronn set up the meeting!
26. Oh. My. God. Wait.
27. Flea Bottom...blacksmiths...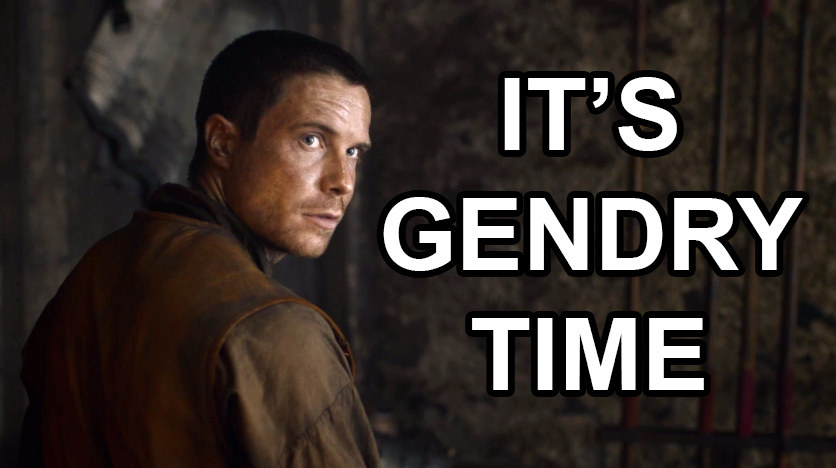 28. This whole time we were wondering where he rowed off to, and he was right in fucking King's Landing.
29. Of course nobody recognized him, he's got a buzz cut now.
30. Oh fuck yeah, I'm ready to see Gendry fight with a big-ass hammer.
31. I love that we're seeing Davos work his smuggler magic.
32. GENDRY. HAMMER TIME.
33. "He'll do." Fuck yeah he will.
34. Oh dammit Cersei's pregnant.
35. Well, let's hope this one's not a complete sociopath.
36. Oh my god, Arya and Gendry are gonna reunite. Oh my god.
37. DREAM TEAM GETTIN' TOGETHER.
38. Y'all I'm really proud of Gilly and her reading progress.
39. SAM SHUT UP SHE WAS ABOUT TO REVEAL JON'S PARENTAGE.
40. Well, that's the end of that then. Hope Sam stole some good books.

41. Counting down the minutes until Arya just murders Littlefinger.
42. Aha, he's trying to cover his tracks and get rid of the message that incriminates him in the whole damn thing.
43. That, or he's trying to burn one of his sexts to Catelyn.
44. OH NO.
45. OK, that was a good move, Littlefinger.
46. Tormund's on fire tonight.
47. OH SHIT THE HOUND IS HERE ALREADY.
48. Oh my god. So Jon, Jorah, Gendry, Tormund, and the Hound? That's a hell of a raid team.
49. DREAM TEAM.
50. DREAM TEAM.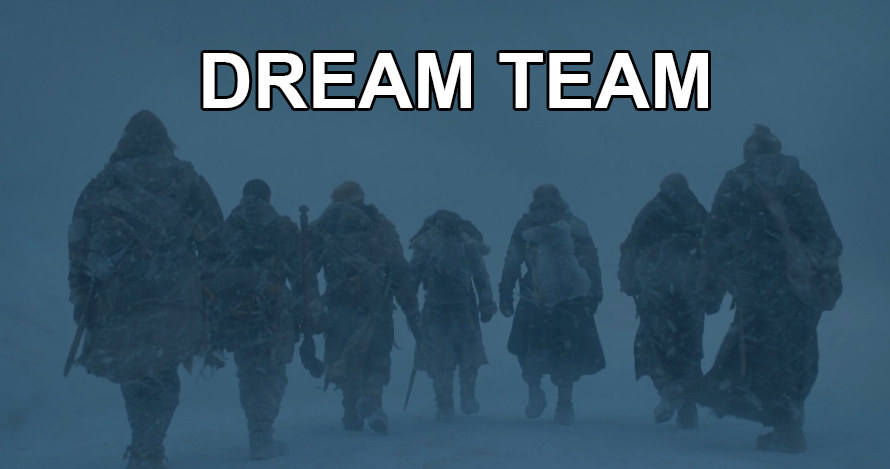 51. Wait, this means that even MORE of our favorite people are going on this horribly dangerous mission.
52. Shit.