1.
Kat made us believe in strong female characters.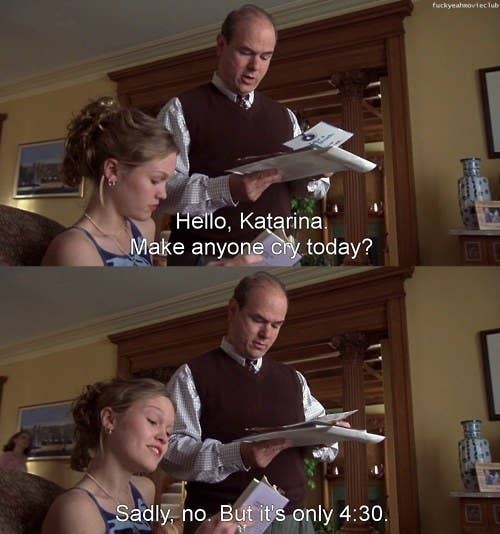 2.
And Patrick was the perfect foil.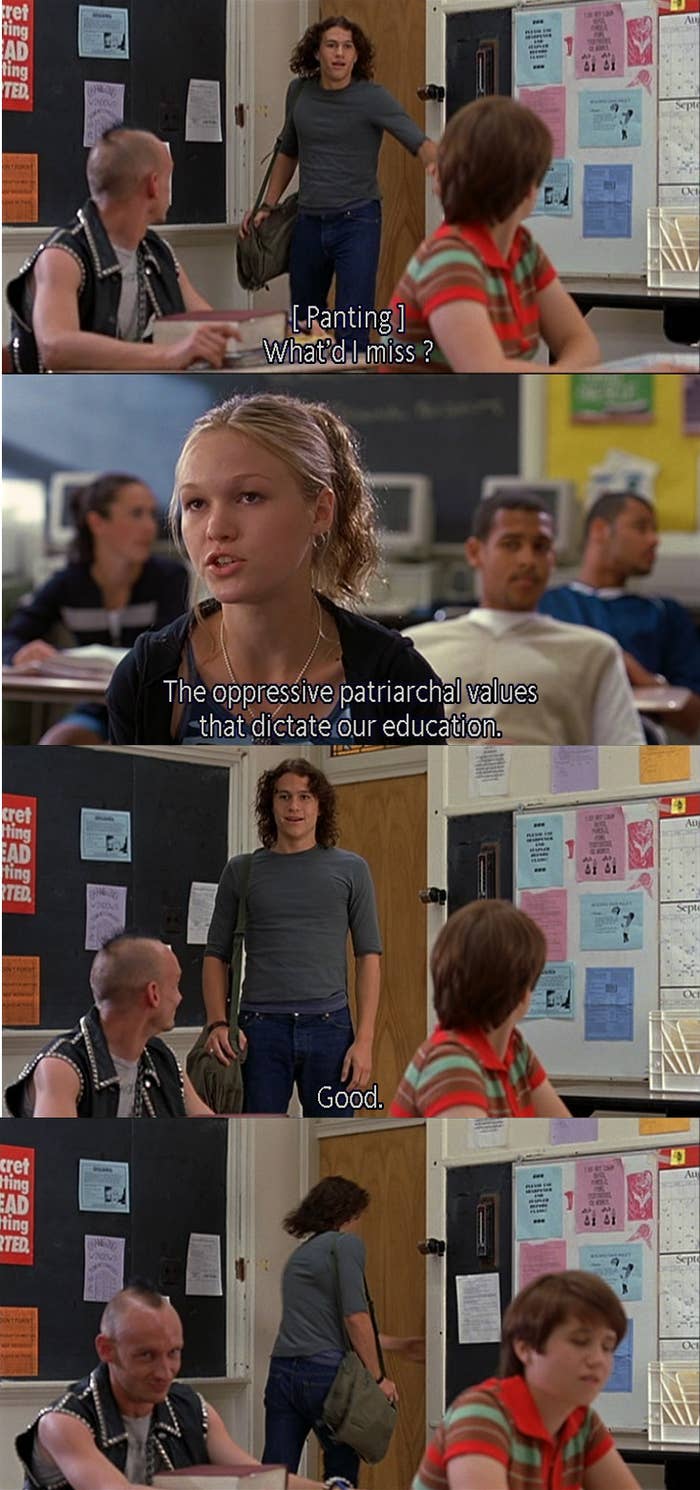 3.
Honestly, their flirting was on point.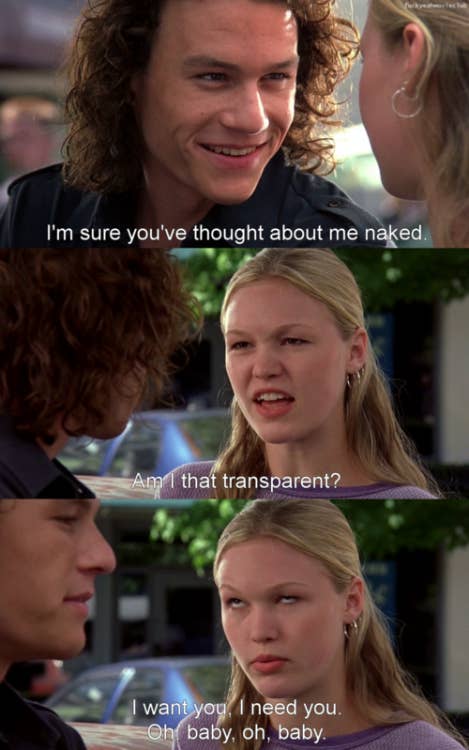 4.
Kat had the best comebacks.
5.
And the best road rage.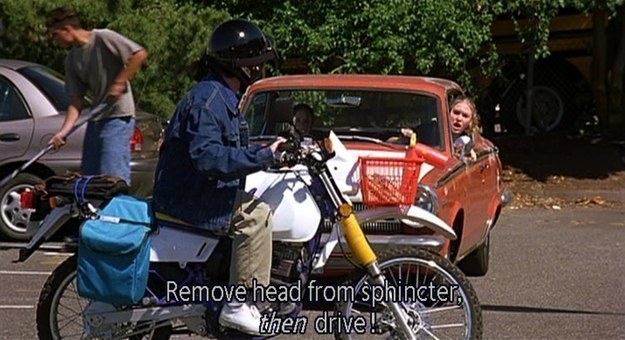 6.
And Ms. Perky was just so inappropriate.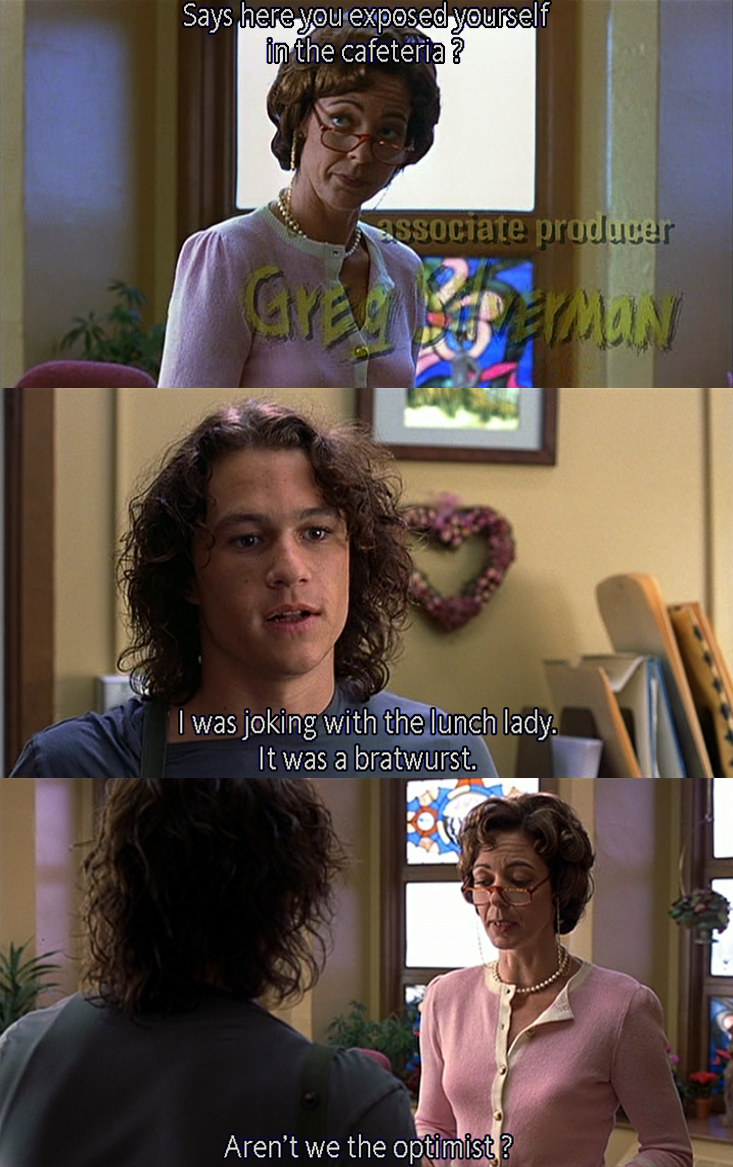 7.
Really, just about everything Allison Janney did in this movie was incredible.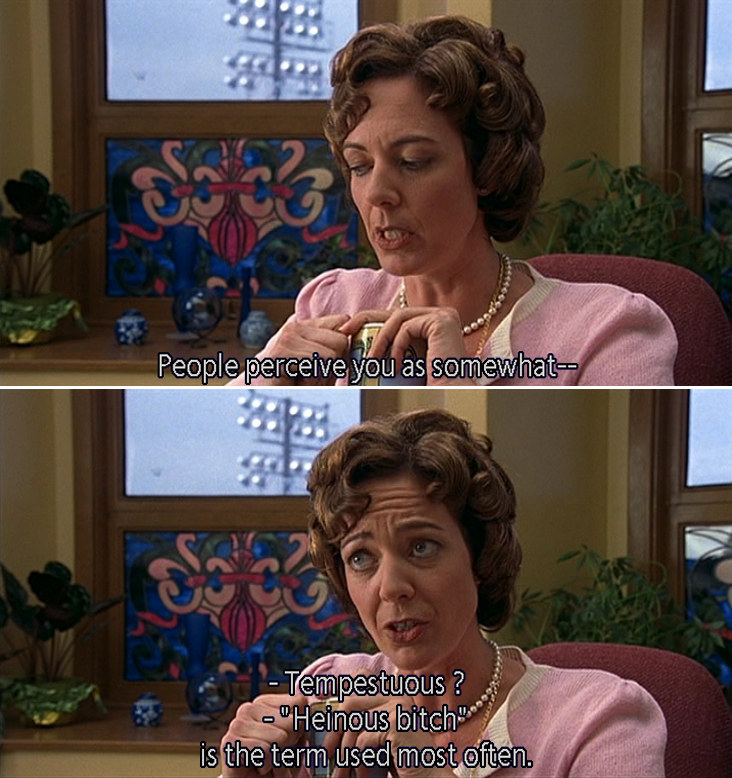 9.
Also, this novel really should have been published.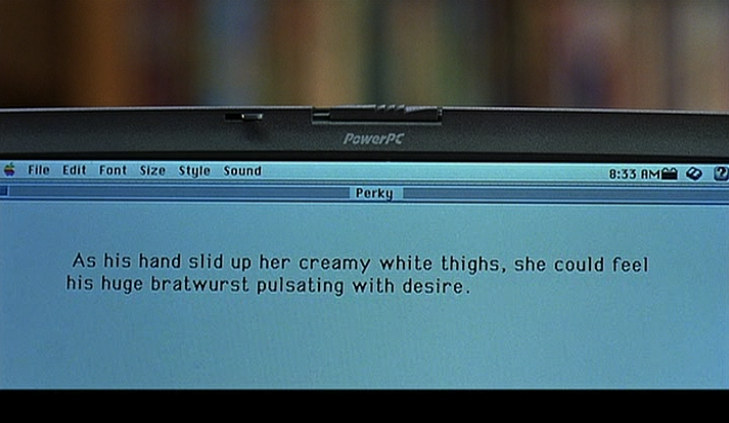 10.
Andrew Keegan was the best teen-movie villain of all time.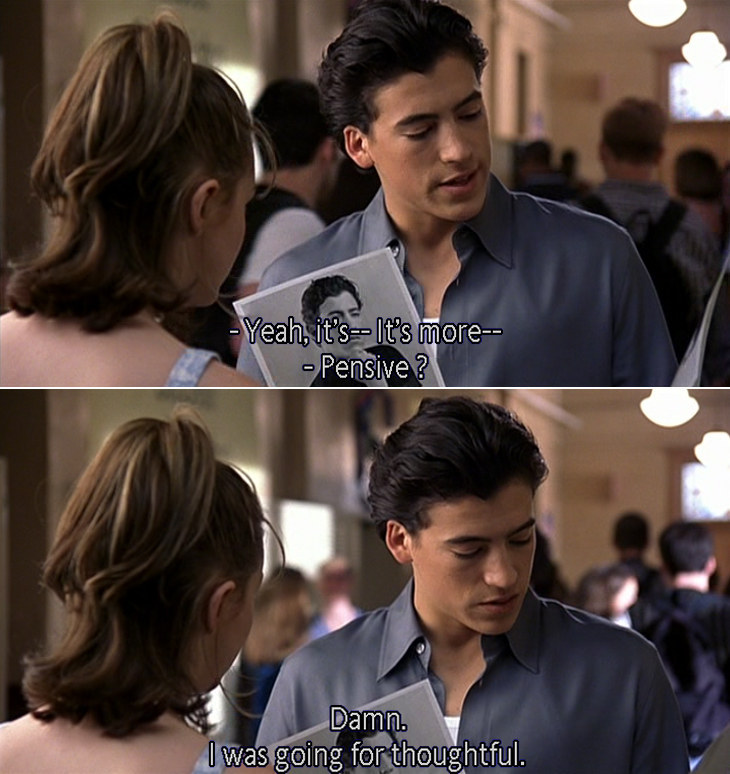 11.
And we loved watching him get shut down.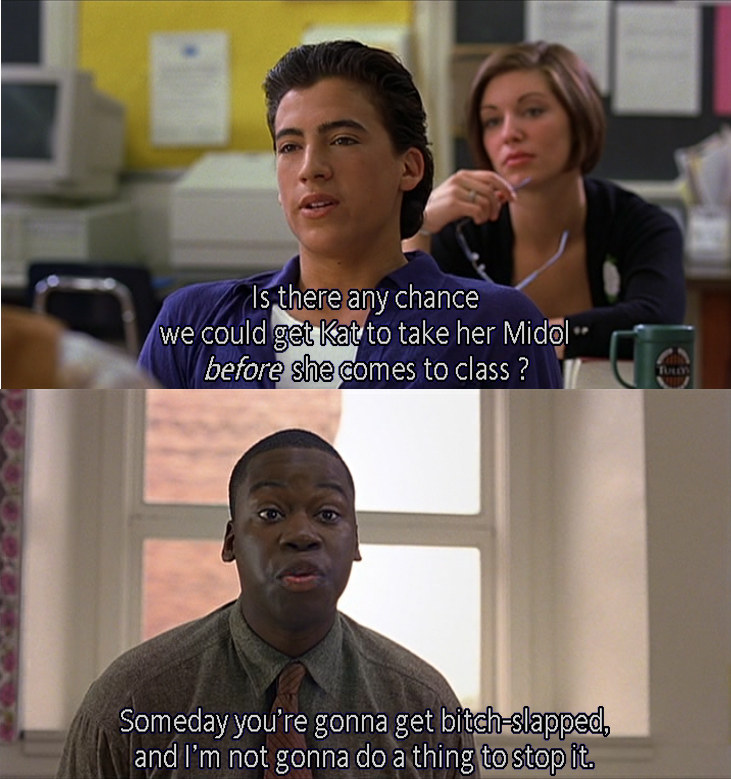 12.
Larisa Oleynik was the perfect Bianca.
13.
Any lines she had with Gabrielle Union were amazing.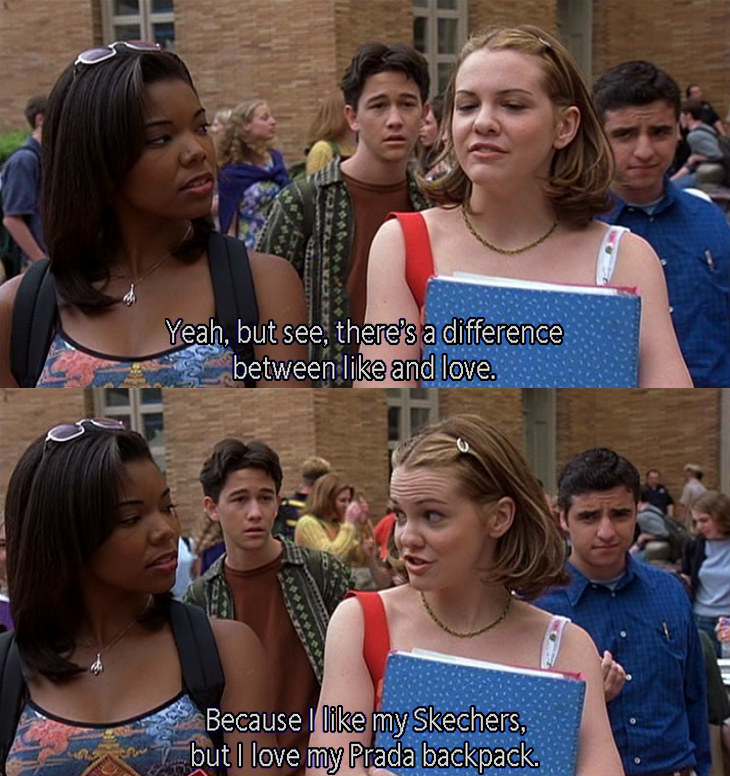 14.
ESPECIALLY this one.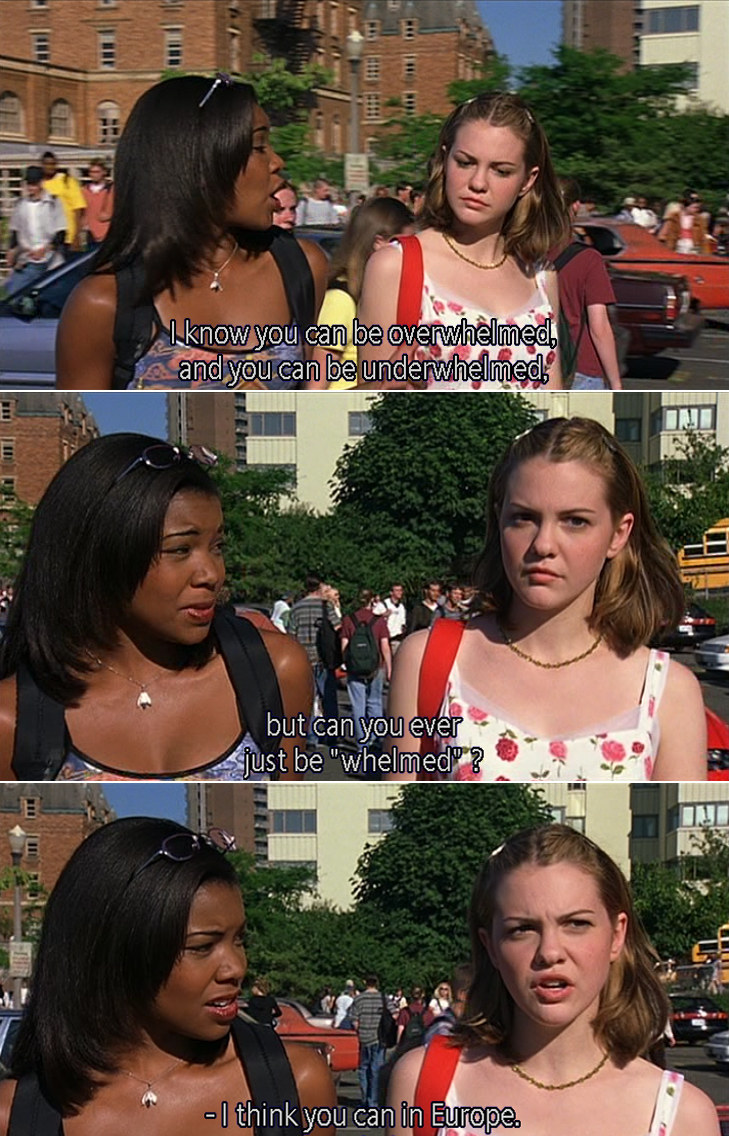 15.
Oh, also BABY JOGOLEV WAS ADORABLE.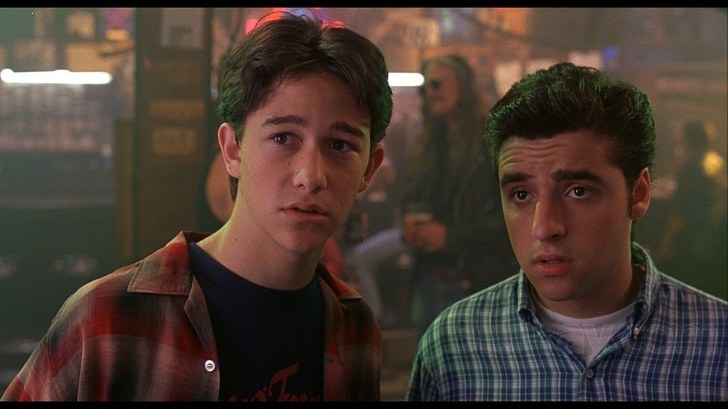 16.
Also, can we talk about how perfect Larry Miller is in this movie?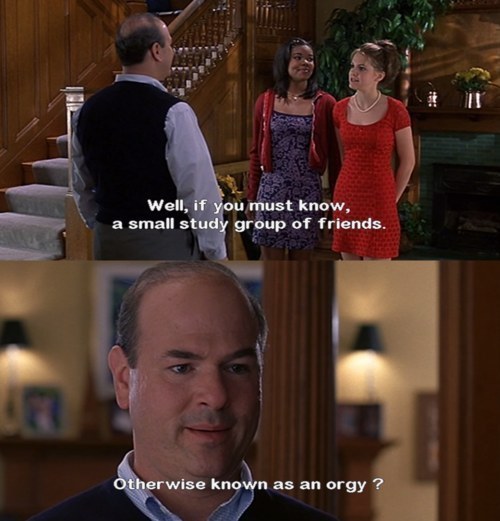 17.
Everything he says is gold.

18.
Sometimes, Walter Stratford is all of us.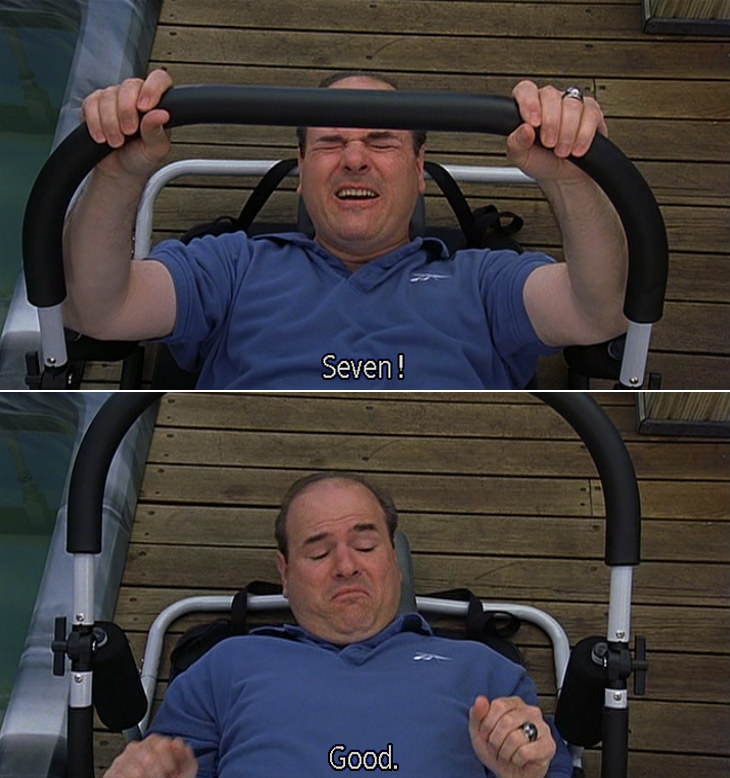 19.
And every time Kat messed with him was amazing.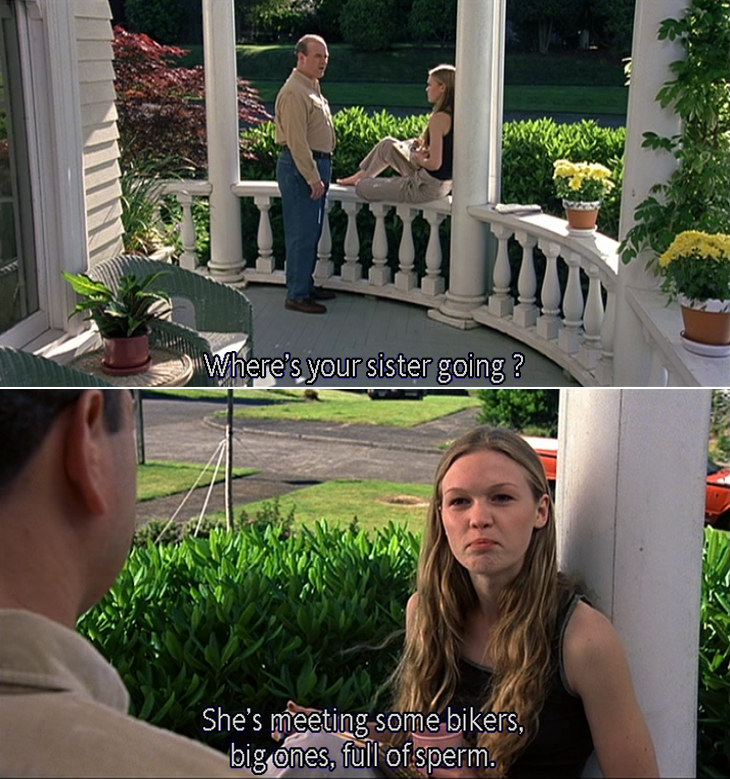 20.
Also, this was probably the most effective campaign to stop teen pregnancy in the '90s.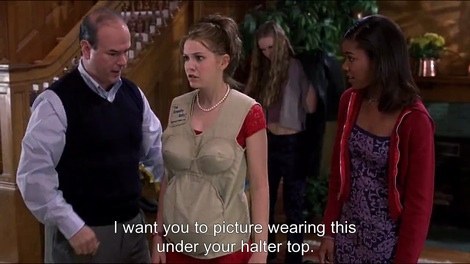 21.
But most importantly, there was Heath Ledger. And that's all you really need.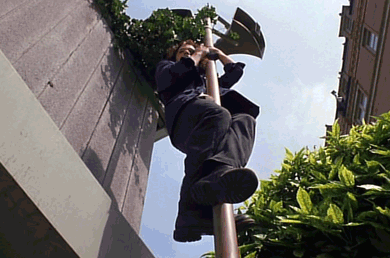 23.
Because every moment between these two...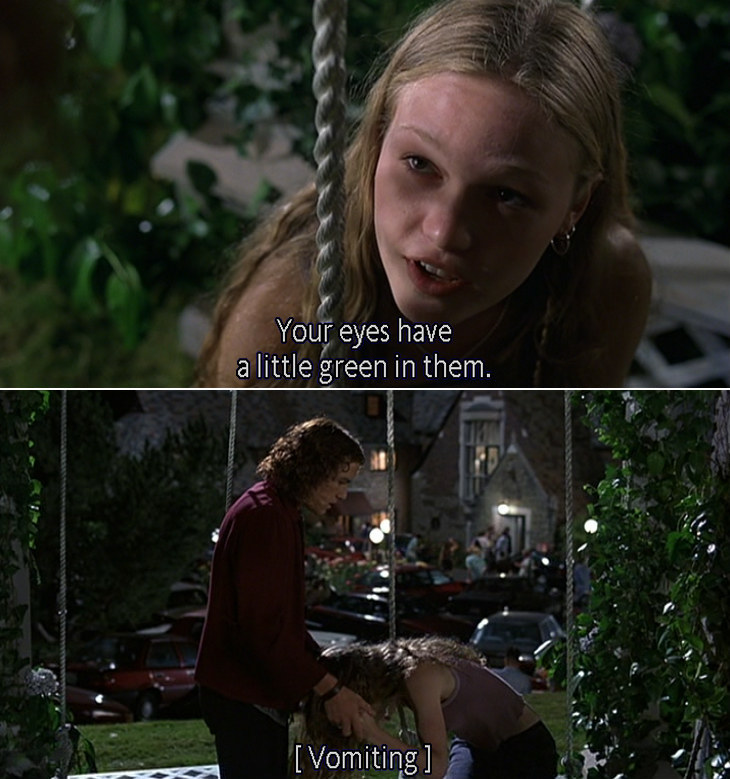 24.
...was the absolute best.