1.
If you have a cat, you're either trying not to smother them with attention or you're yelling at them for eating something. There's no in-between.
2.
Also, note that I didn't say "own" a cat.
3.
Because really, we're just our cats' roommates.
4.
And we basically think they're human.
5.
There's no alarm clock that works better than a cat.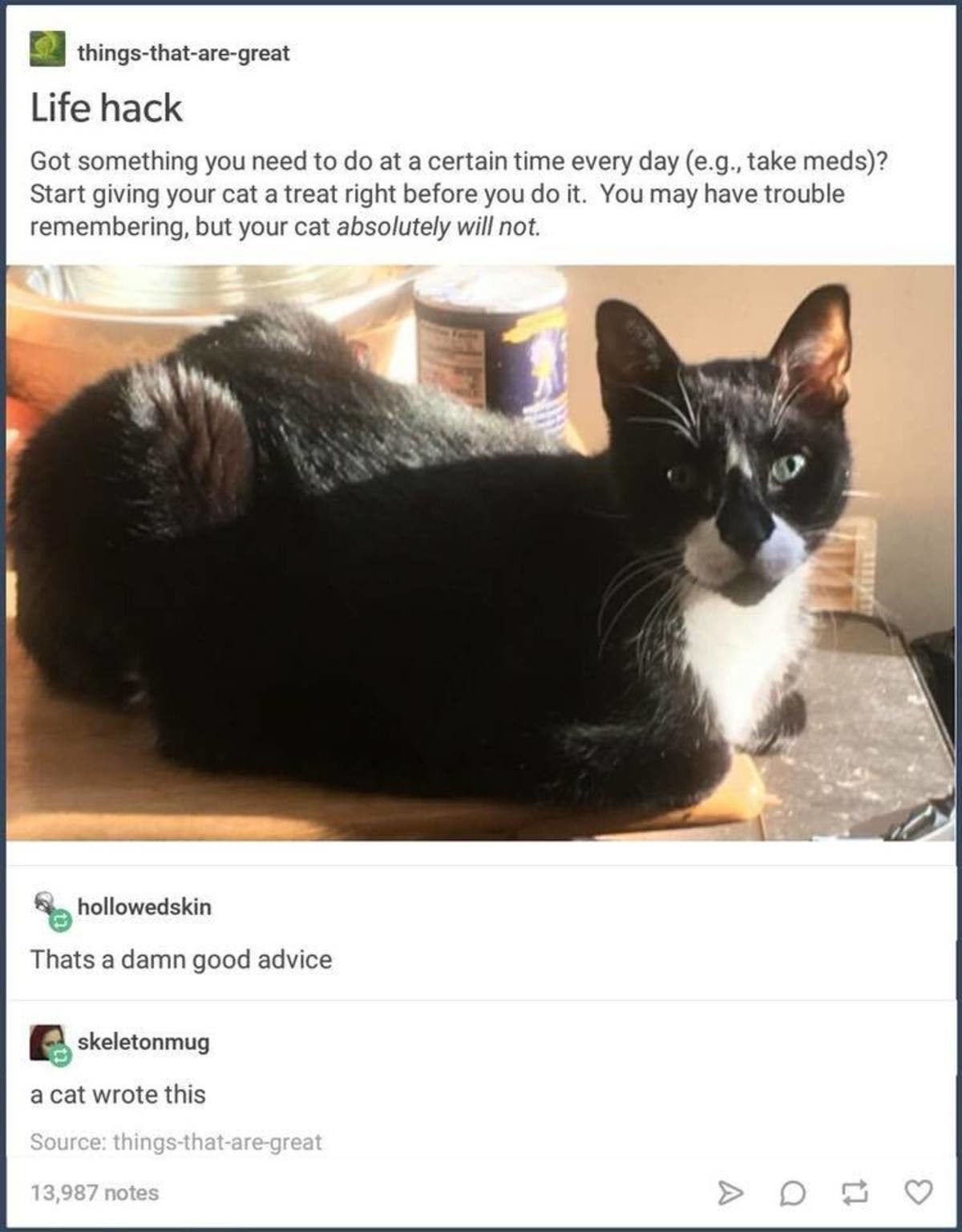 6.
Sometimes they can be a ~little~ dramatic.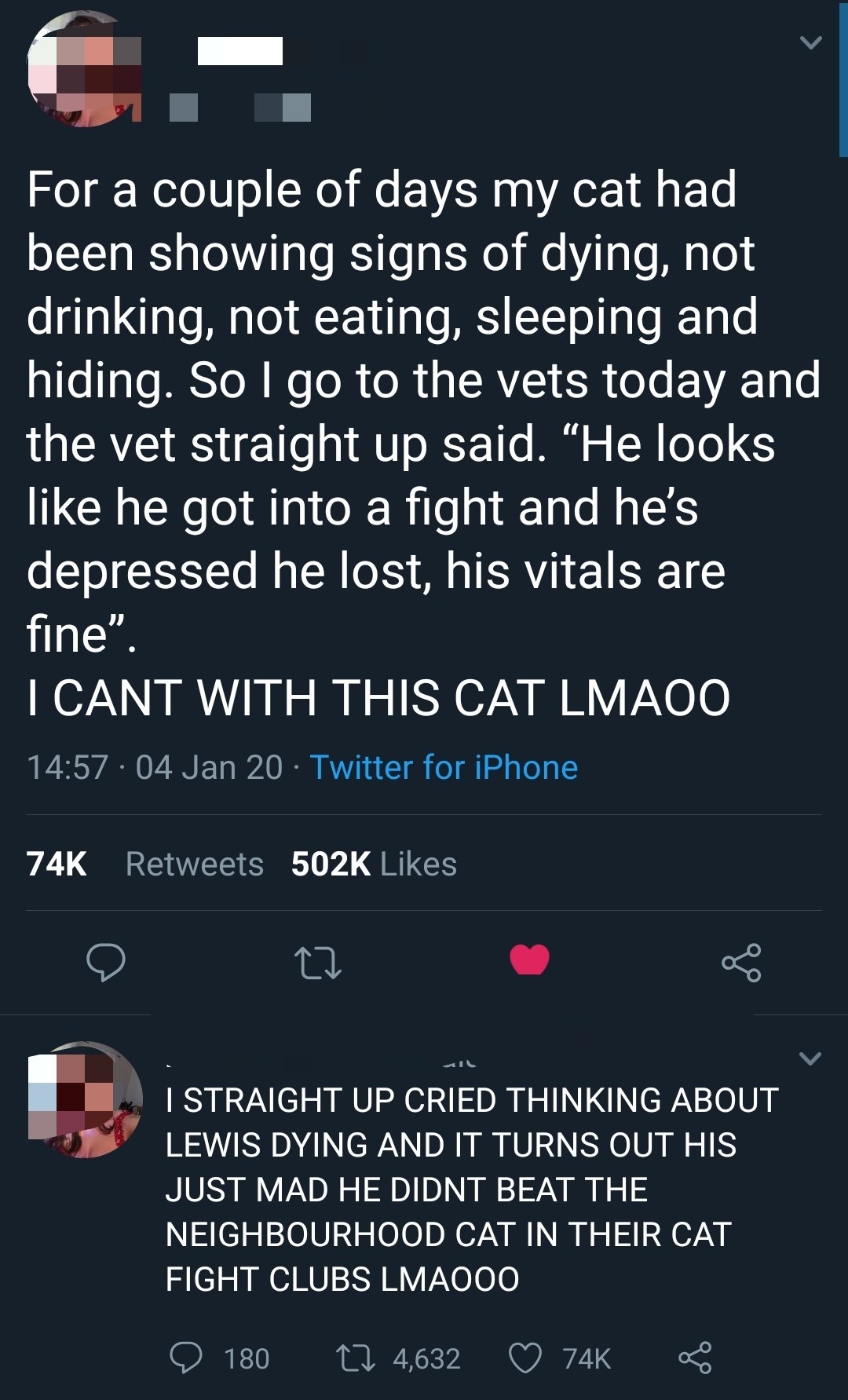 7.
Or a lot dramatic.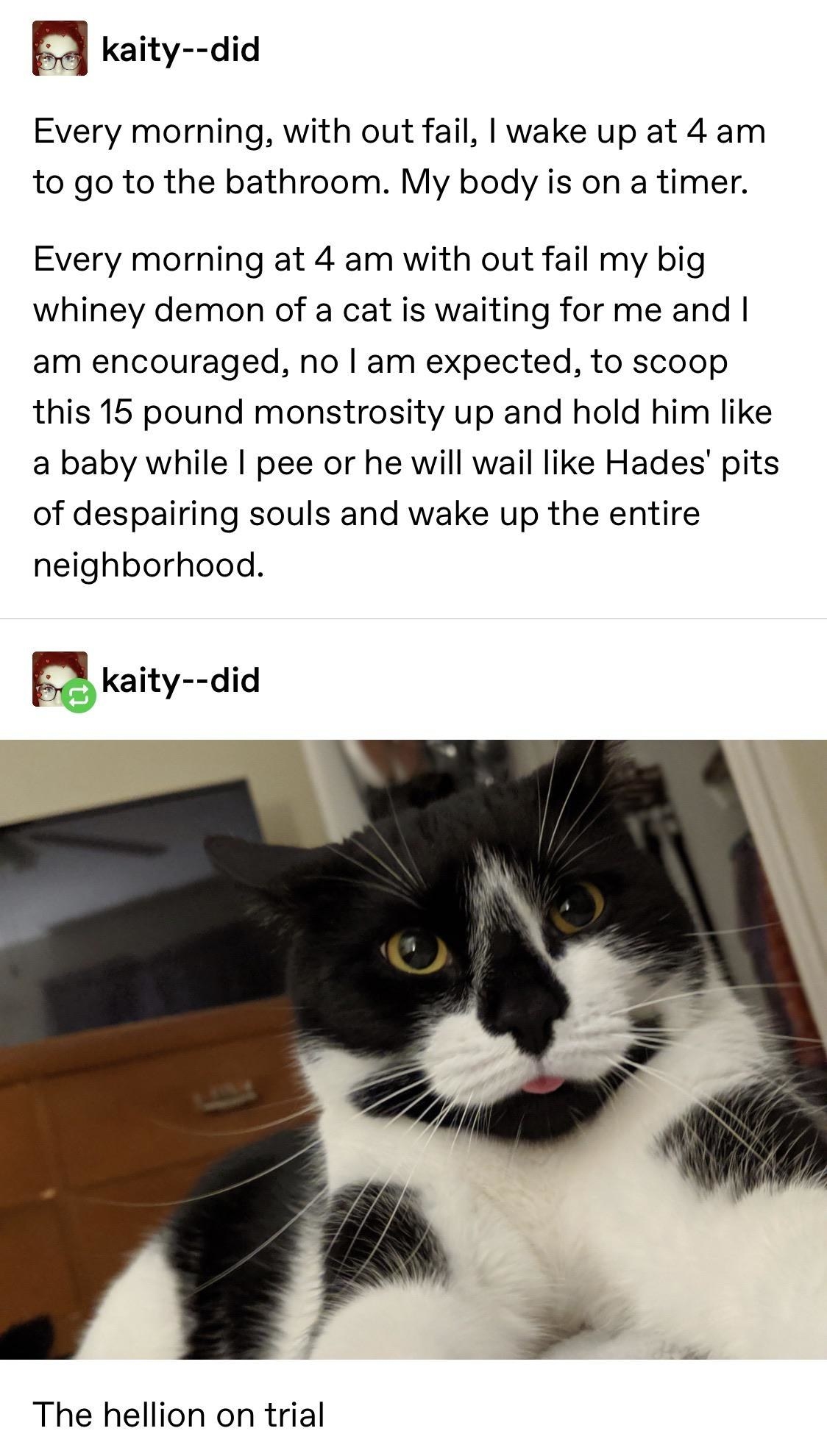 8.
Or chaotic, once they're comfortable with you.
9.
But on the plus side, you have your very own demon repellent.
10.
They always ~think~ they want what you have.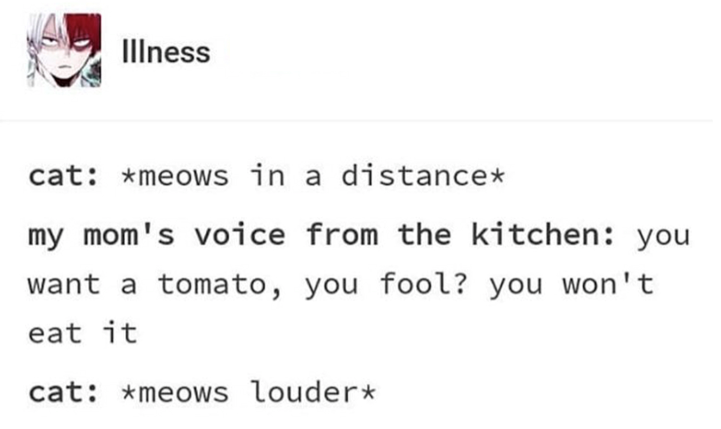 11.
And sometimes they're right.
12.
They have a very different energy from any other pet.
13.
Fun fact: Cats are actually non-Newtonian fluid.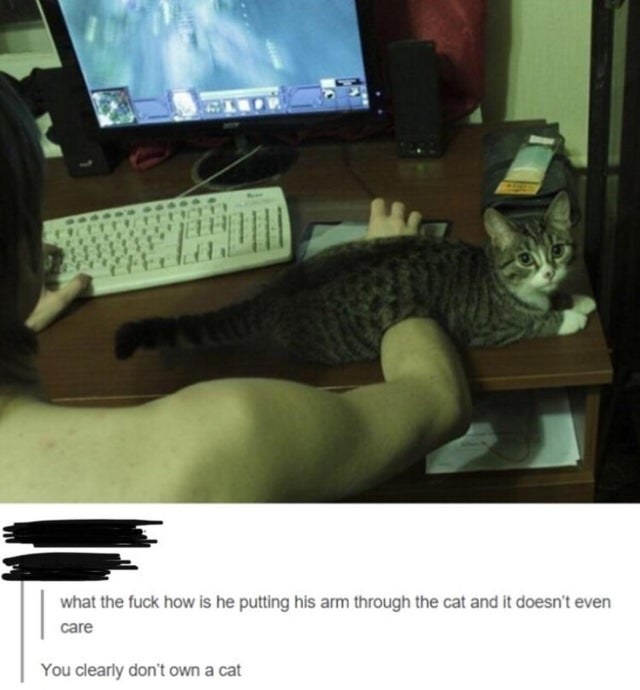 14.
Another fun fact: There are only nine types of cat.

15.
But whatever, we'll do anything for our cats, like pay dumb apartment fees.
16.
Or give them late-night pep talks.
17.
Because what other kind of pet could generate a list like this?