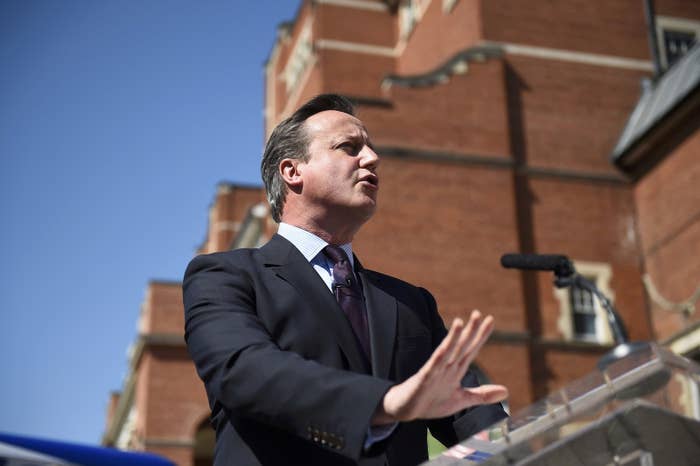 Prime minister David Cameron, Scottish first minister Nicola Sturgeon, armed forces minister Penny Mordaunt, and UKIP leader Nigel Farage are to take part in an EU referendum "town hall" event on 10 June hosted by BuzzFeed News and Facebook.
The politicians will answer questions from a live audience as well as from viewers watching online in an event streamed live on BuzzFeed UK's Facebook page using Facebook Live.
#EURef Town Hall Live will give an audience of politically engaged voters the chance to grill prominent representatives of the Remain and Leave campaigns.
Each representative will face questions from an audience of 100 voters in separate Q&A sessions across the day, moderated by BuzzFeed News political editor Jim Waterson and senior political correspondent Emily Ashton.

The interviews will form the centrepiece of a special day of broadcast coverage by BuzzFeed News focused on the referendum.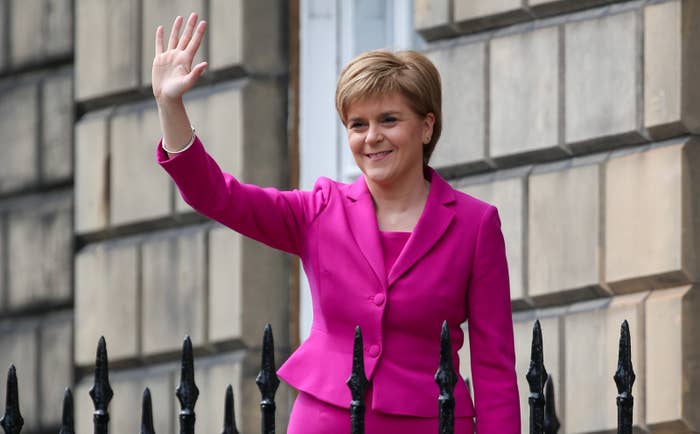 There will also be expert commentary and instant analysis of the Q&A sessions – all streamed by BuzzFeed on Facebook.
BuzzFeed's readers and Facebook fans will be able to get involved in the event via BuzzFeed UK's Facebook page using the hashtag #EURef.
The Q&A sessions will be broadcast live on Facebook at roughly the following times (all BST and subject to change):
2pm: Penny Mordaunt
3pm: Nicola Sturgeon
4pm: Nigel Farage
5pm: David Cameron

Cameron said: "The referendum on 23 June is the most important vote in our country for a generation and the BuzzFeed News and Facebook event is a great chance to debate what sort of future we want for our country.
"Do we want a country of jobs and opportunities; a country which offers young people the chance to study and work across Europe; a country which stands shoulder-to-shoulder with its neighbours to fight challenges from climate change to terrorism? If that is the future you want, vote Remain on 23 June."
Sturgeon will use the opportunity to make a case for why Scotland and the rest of the UK should remain in the EU.
"I'm looking forward to the opportunity to make the positive, progressive case, from a Scottish perspective, for continued membership of the European Union," she said.
"The voices of young people should be at the heart of this debate and this event with BuzzFeed and Facebook gives them the chance to ask the key questions ahead of the vote."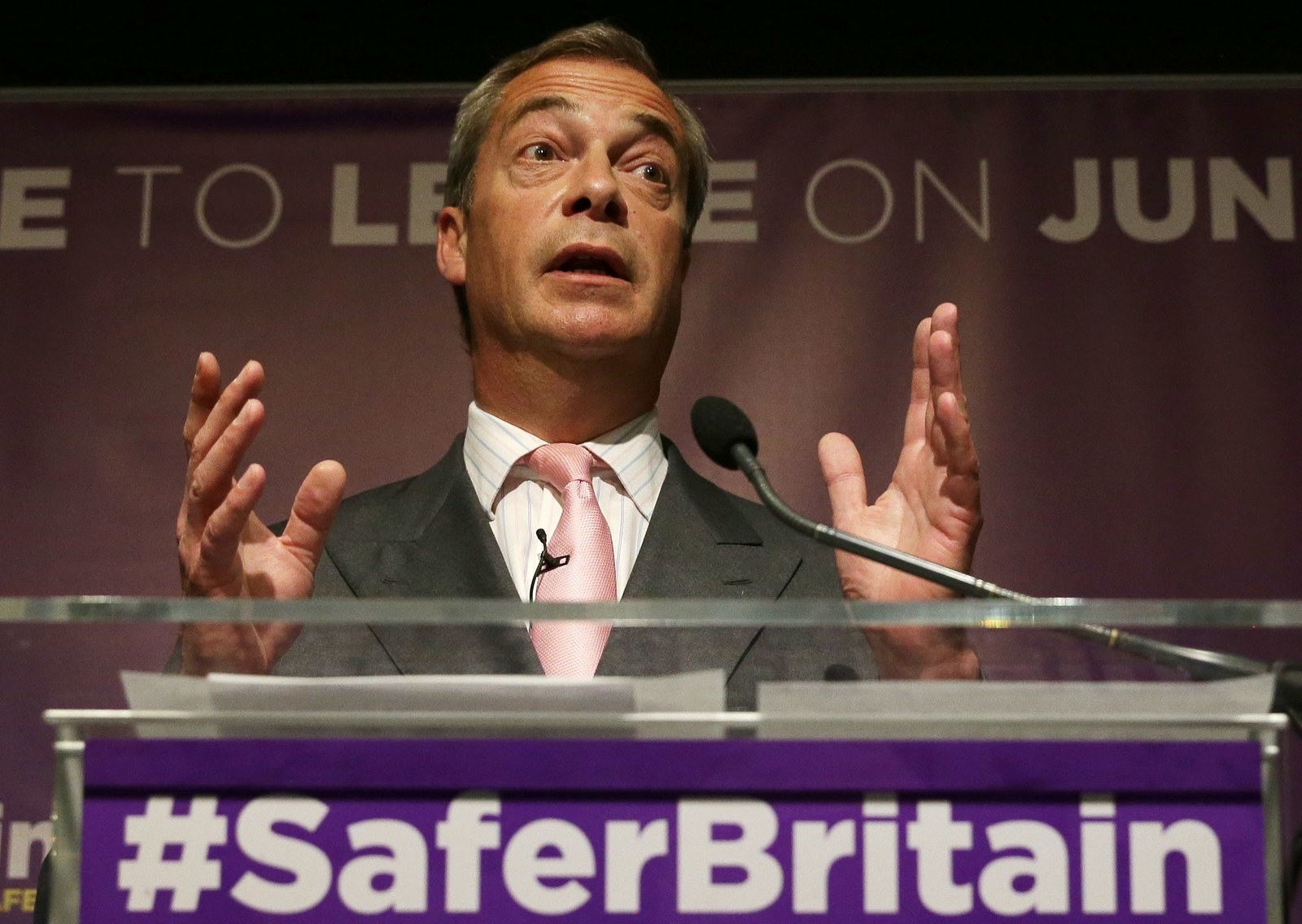 Farage said: "Having utilised Facebook Live Video on my own Page I recognise the huge potential to reach out to millions of people using it and am looking forward to this BuzzFeed event.

"By leaving the European Union we can take back control of our democracy, be an independent, self-governing nation and ensure that those who make our laws are accountable to the people of this country, rather than having the majority of our laws made by a bunch of unelected old men in Brussels."
BuzzFeed UK's editor-in-chief, Janine Gibson, said: "BuzzFeed prides itself on making important news accessible to audiences other media do not reach.
"The EU referendum is the biggest political story of the year and we are very much looking forward to bringing this debate to life with our audience in new and compelling ways, using new technologies."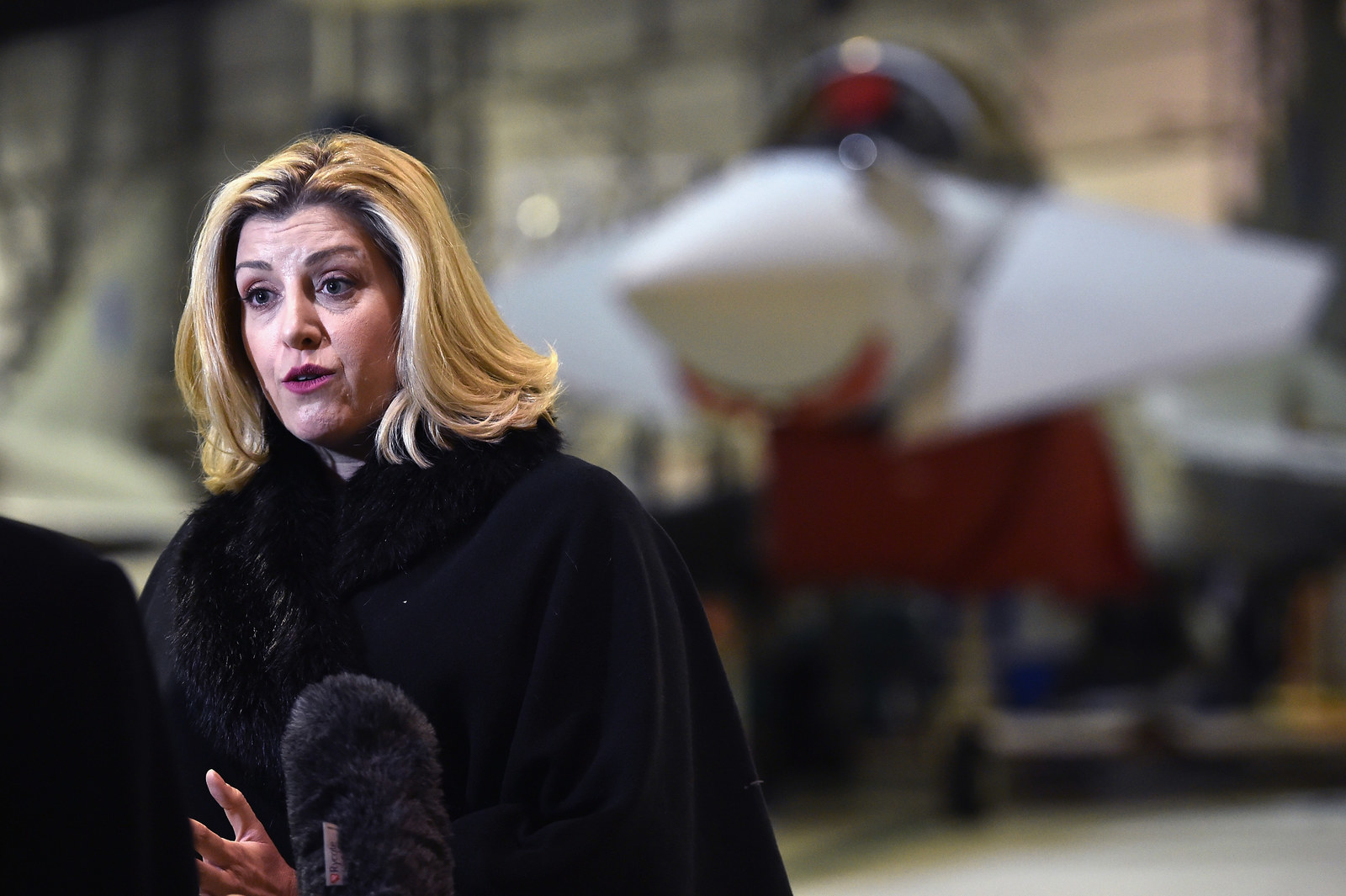 Facebook government and politics specialist Theo Lomas said: "As we enter the final three weeks of the campaign, referendum discussion on Facebook is really heating up.
"Millions of people have joined the debate on Facebook to discuss the issues they care about and the likely repercussions of a Yes or No vote.
"We hope that the campaign representatives will use the Live event next Friday to help answer some of these questions and help undecided voters across the country reach a decision."

Would you like to attend the event? Here's how you can ask David Cameron a question in person.