Tom Holland may be Spider-Man, and boyfriend of THE Zendaya Coleman, but at the end of the day, he's still just a son with an overprotective mom like the rest of us.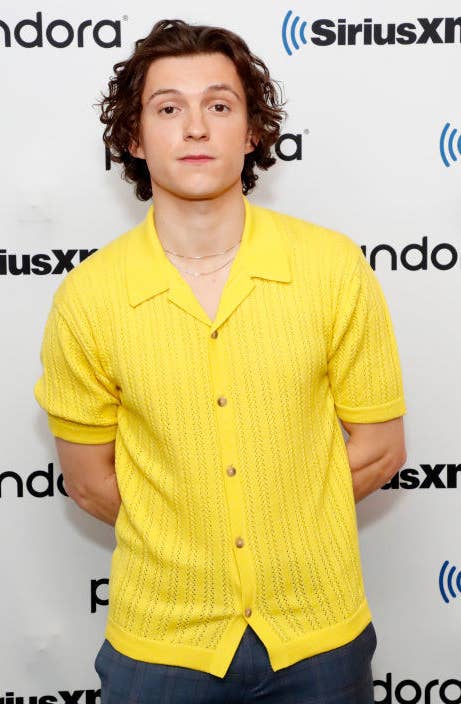 Recently, in an interview on Live with Kelly and Ryan, Tom revealed that his mom once casually called up the Marvel executives on her son's behalf.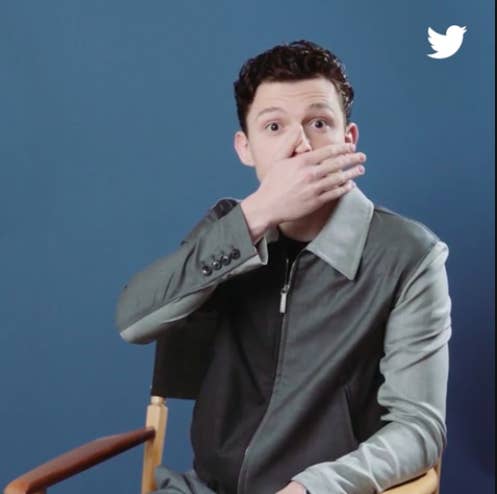 He explained that in Spider-Man: Homecoming, he had a suit without a front zipper, which made it difficult to quickly use the bathroom.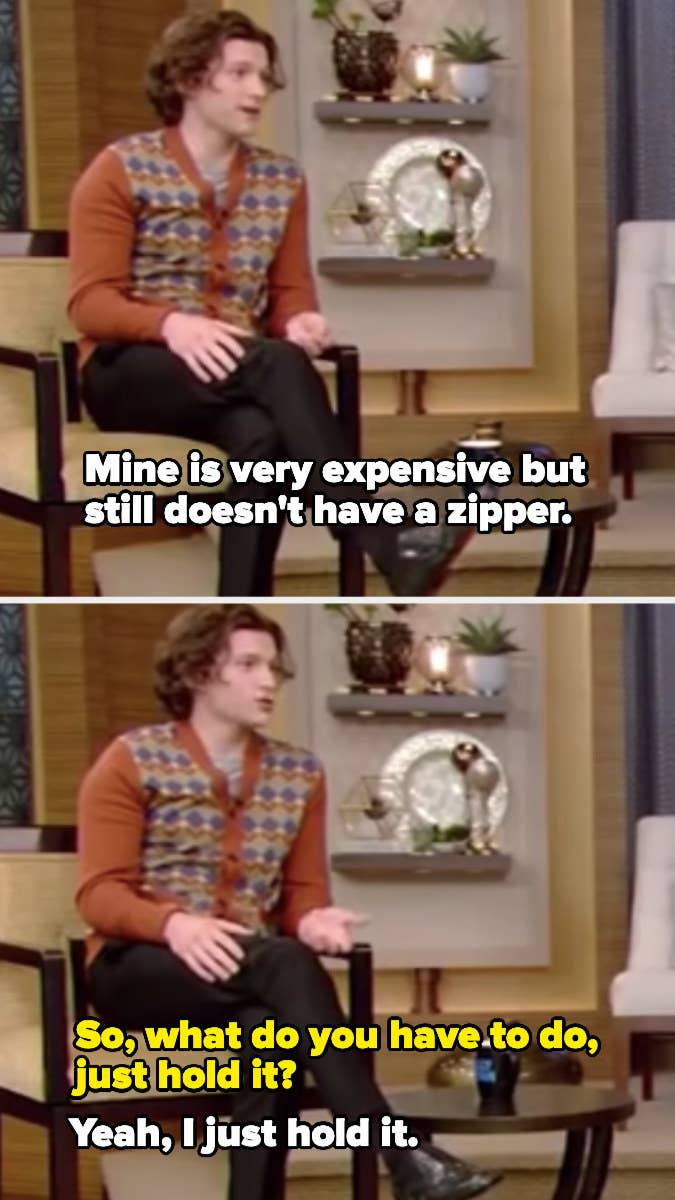 So like any loving, first-born son, he complained to his mom about it.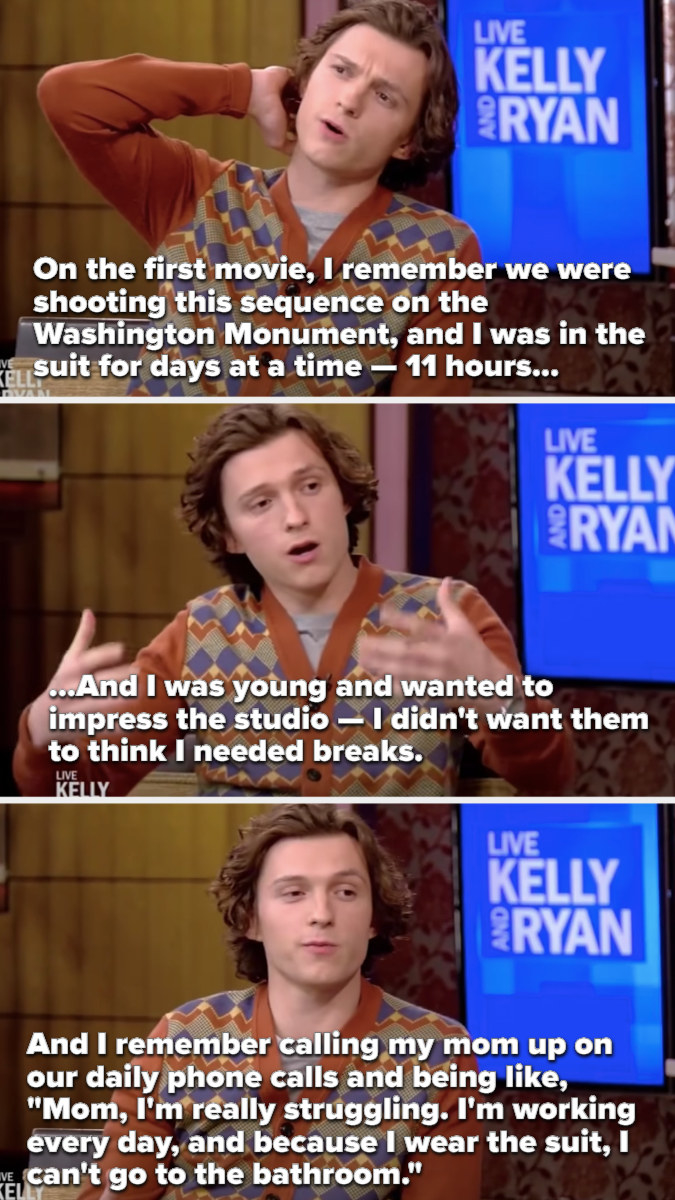 Naturally, his mom decided to take matters into her own hands.
Honestly 10/10 for Tom's mom protecting her son's kidneys from infection.
And as embarrassing as that may be, hey, at least he could pee in peace after that.