🚨 Warning: Squid Game spoilers!! 🚨

If you've watched Squid Game, then you've probably spent an unreasonable amount of time wondering if you'd survive the various challenges.
Like wondering whether you could hold extremely still in Red Light, Green Light; or trick your opponent in marbles; or lick honeycomb like your life depended on it (because it does).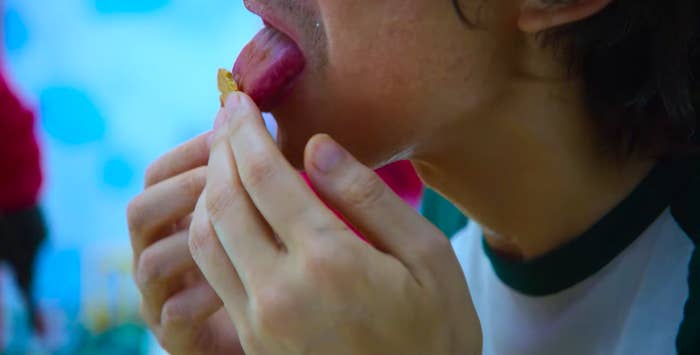 Honestly, all of the games are stressful. The real tea is that I already know wholeheartedly I'd be one of the first to go.
One of the most stressful tests the contestants faced was in Episode 3 during the honeycomb challenge, when they were tasked with cutting a shape out of honeycomb with a needle.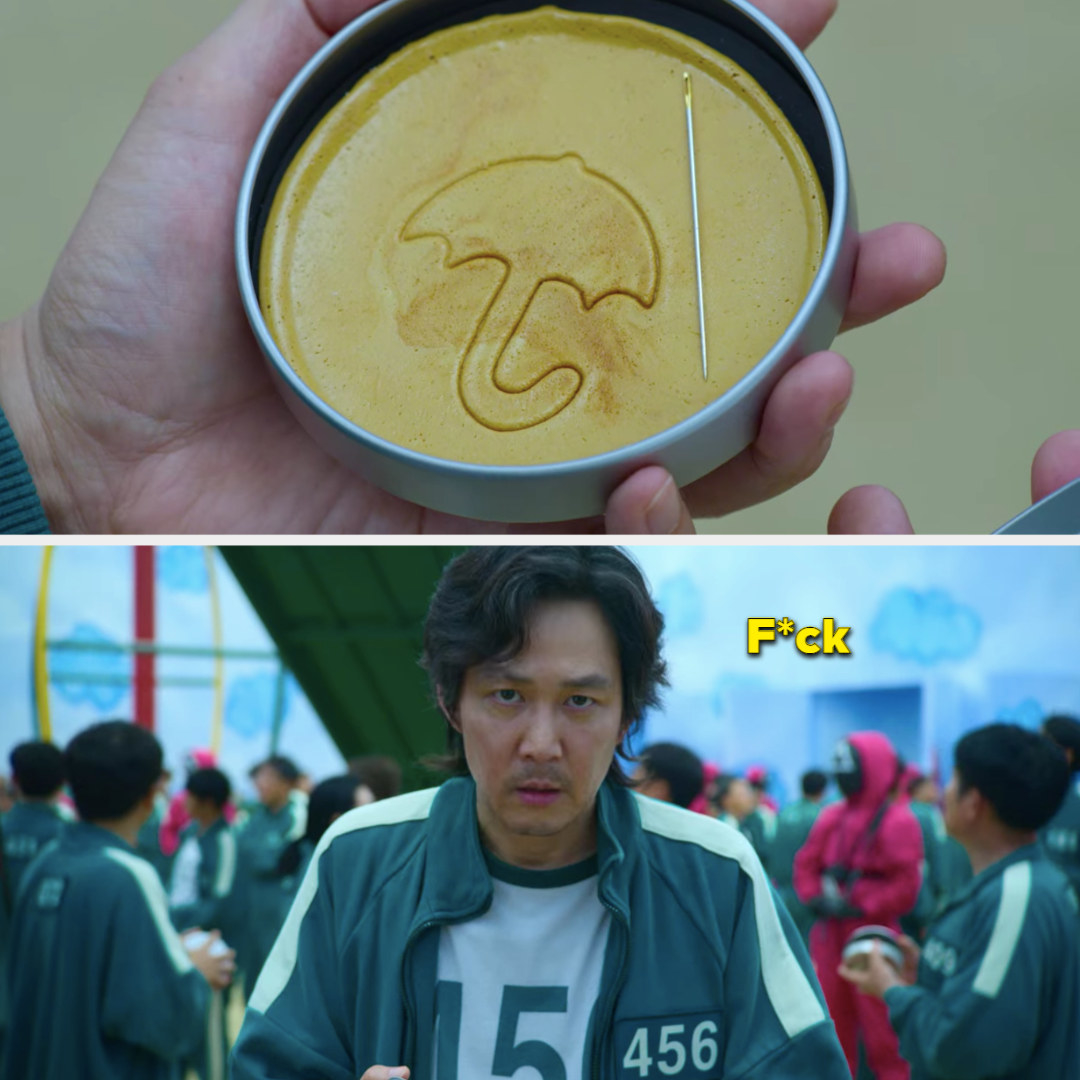 That episode clearly left a mark, because in the past few months, everyone and their mom began trying the "honeycomb" or "dalgona" challenge on TikTok.
"All you need to make these honeycombs are sugar and baking soda," he says in the video. "First, melt two tablespoons of sugar until it turns into a light gold color."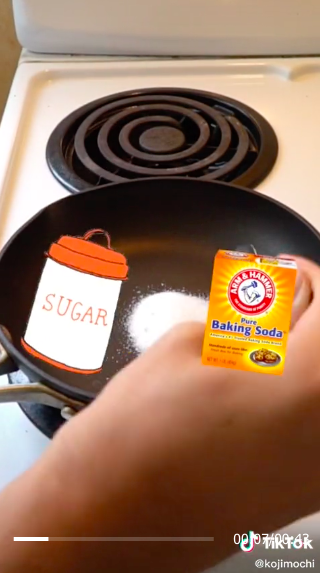 "Next, sprinkle in a little bit of baking soda and let it foam. While you're mixing the two together, make sure it's off the heat so it doesn't burn."
"Then pour it onto a flat surface that's been dusted with baking soda so that it doesn't stick," he explains.
Although this is currently a "trend," dalgona candy, or ppopgi, has been around since the early '50s after the Korean War. According to the New York Times, dalgona candy was given to children because it was inexpensive and easy to make.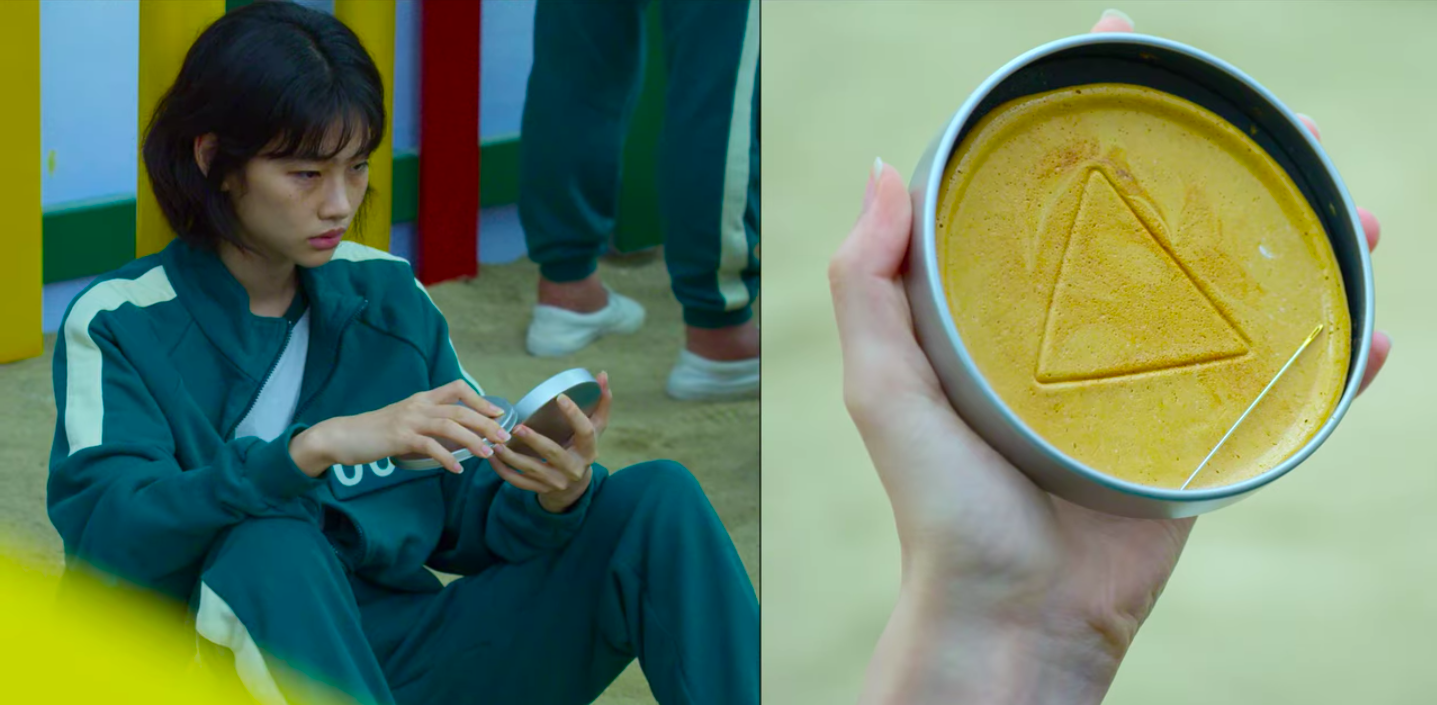 And just like the characters in Squid Game, racing to cut out the various shapes from the honeycomb before their classmates was a common game for children in South Korea.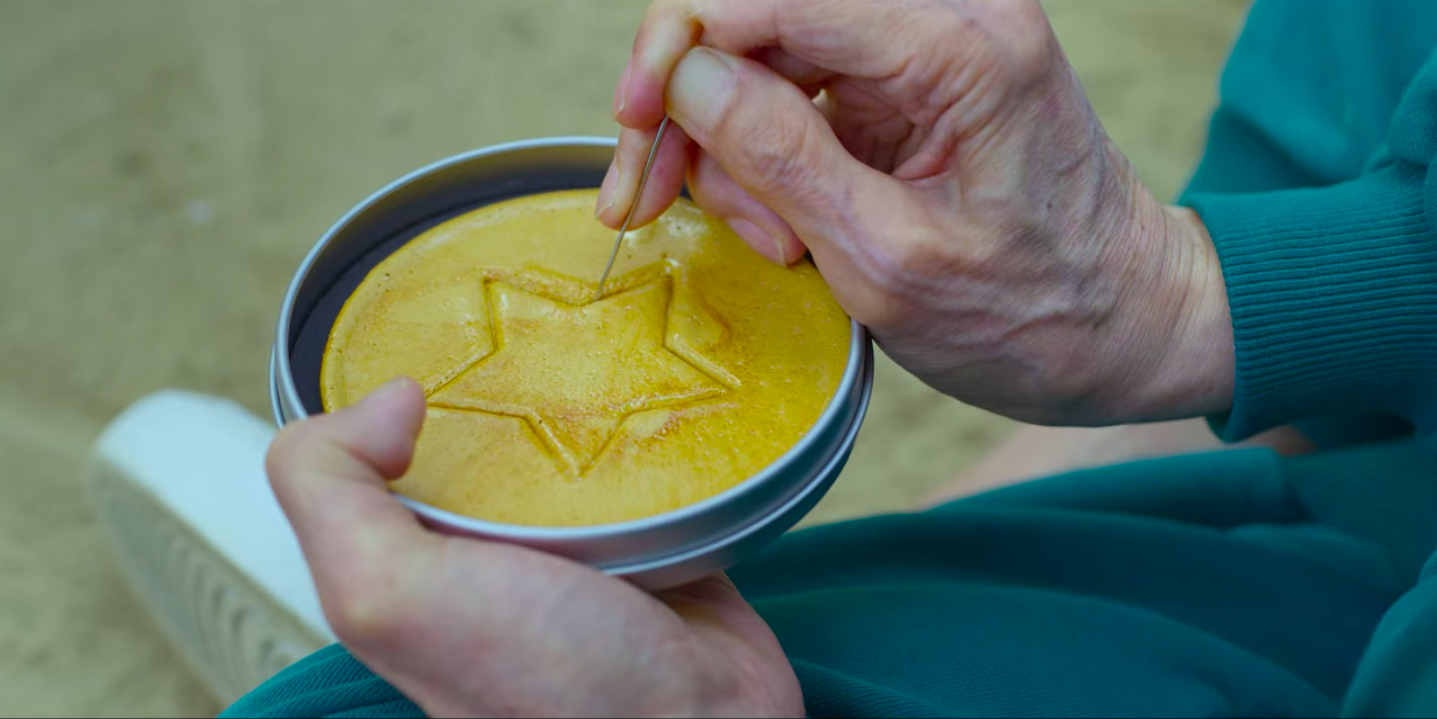 Since Squid Game's popularity shows no signs of stopping, it seems like the resurgence in dalgona candy might be here to stay.
Have you tried the Squid Game honeycomb challenge yet? I wanna know how everyone is managing. Let me know in the comments below!