Butts are the latest internet obsession — well, Brazilian butt lifts in particular.
A Brazilian butt lift (BBL) is a cosmetic procedure in which a person's buttocks are surgically enlarged. The procedure is usually done as a combination liposuction and BBL, where the surgeon removes fat from different parts of the body (usually stomach, thighs or back) and injects it into the buttocks through a series of tiny incisions.
BBLs aren't new, but they have recently blown up on social media as more and more people are using TikTok to document their own personal experiences getting a BBL.
But while some are eager to learn more about the pros and cons of surgically altering your body, others are voicing concerns about the negative impacts of normalizing this as a beauty "standard."

The procedure has been around since the early 2000s, but has continued to grow in popularity in recent years. Dr. Matthew Schulman, one of New York City's highest-rated plastic surgeons, said he does about 500 BBLs a year. "About 70% of all of the surgeries I do are BBLs," he said.
Dr. Schulman believes BBLs are becoming increasingly popular for a couple of different reasons. "I think there's been an overall destigmatization of plastic surgery in general, especially among Gen Z and millennials," he said. "And I think social media has increased the popularity, partly because there are a lot more curvy models out there."
The big-bottomed obsession has a direct correlation to Kim Kardashian's rise to fame. When Kim first broke into Hollywood in the early 2000s, all anyone could talk about was her butt. And while her success now relies upon multiple other variables, "Kim Kardashian's butt" is a term that has never outgrown popular discourse. However, it's also important to note that the "look" Kim so desperately wants to emulate is stolen directly from Black culture — specifically, Black women. It's a look that she was/is allowed to popularize because of her skin color.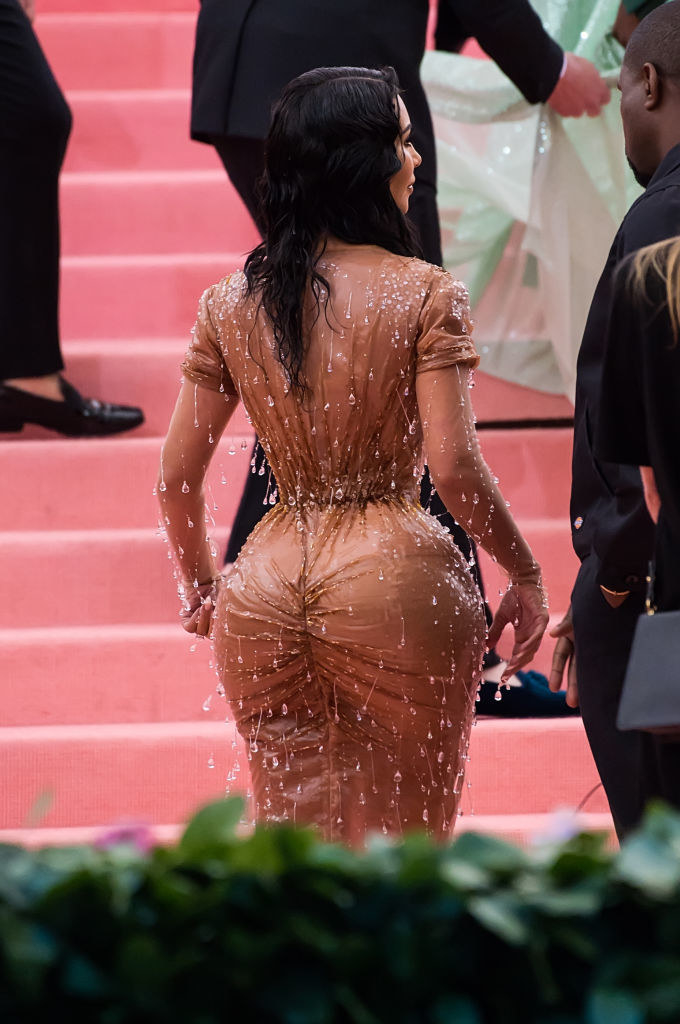 Her influence was so powerful that the "Kardashian effect" became a term used to explain the overall cultural phenomenon of so many people wanting to look like Kim — and willing to undergo a surgical butt enhancement procedure, like a BBL, to achieve it.
"It's a real double-edged sword," said Dr. Ateh Jewel, journalist, diversity advocate, and soon-to-be owner of a beauty line designed for darker-skinned women. "On one hand, I'm grateful for the Kardashian effect because Paris Hilton was the beauty standard, and with Kim it was like you could be a different beauty standard. On the other hand, I studied history at university, and there's all these 18th century caricatures of West African women who were paraded in freak shows where people paid money to see their big butts and big boobs. It just seems really odd that 200 years later, this is aspirational now. This [body] is something I've had all my life and I've suffered for it."

While COVID decreased the overall amount of cosmetic procedures by 15% in 2020, the data still shows a 48% increase in BBL procedures in the past five years. "And that's data only from board-certified plastic surgeons," Dr. Rubin pointed out.
As the procedure itself continues to rise in popularity, so does the fear associated with its high death rate. BBLs have frequently been labeled as the "most dangerous" cosmetic procedure, but Dr. Schulman says much of that data is outdated: "There definitely is still a risk, but now the risk of death is 1 in 15,000, which is more in line with the death rate from a tummy tuck," he said.
However, even with the increased safety precautions, some plastic surgeons — like Dr. Anthony Youn, based in Troy, Michigan — stopped performing the procedure "once the risks outweighed the benefits."

To get more insight on what the actual procedure is like from a person who has had one, BuzzFeed spoke to 20-year-old Rebeca Rodriguez, who got a BBL after doing cheerleading and Crossfit for years and never "seeing the results she wanted." She spent nearly a year researching surgeons before receiving her BBL in May.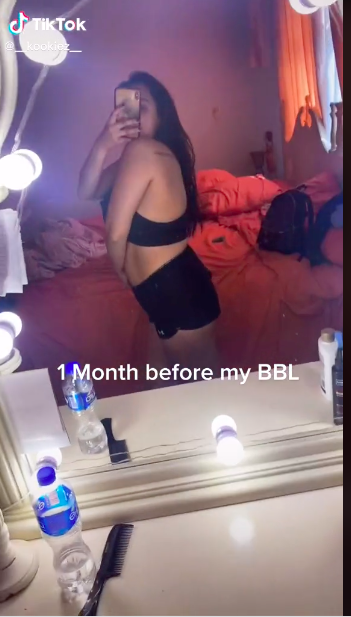 She said the process was relatively smooth: she arrived at 6 a.m, received an IUV, and then had fat removed from her upper and lower back, arms, and stomach to inject into her butt.
Rebeca said she understood the risks and has no regrets. "I have a lot of confidence now," she explained. "I can literally put on anything and wear it and it feels great."
Dr. Schulman also acknowledges other complications can arise in look and feel "down the road," especially for people who want super "exaggerated" features. "It's your own fat cells, so it will change as your body changes," he said. "It could cause sagging later in life, or people might not want the same butt at 45 that they wanted at 25."
Overall, it's important to do your research and check that your surgeon is qualified to perform a desired procedure.
What other questions and information would you like to know about BBLs? Let us know in the comments below.