The First Black President At A University Of Alabama Sorority Has Gone Viral, And Now She's Sharing Her Full Story
"I've never really spoken in detail about it, so maybe now is the time."
For the past two weeks, most of TikTok has been taken over by either these videos or videos of people commenting on the entire process, which seems to baffle many.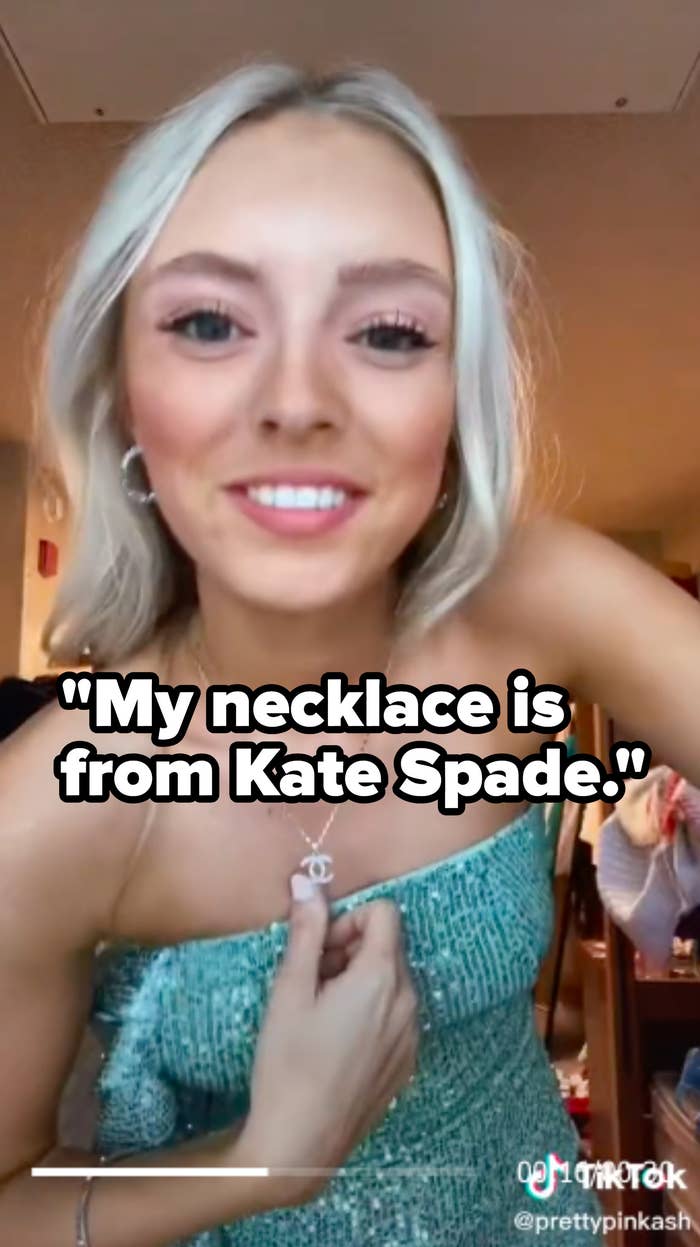 BuzzFeed spoke to Marissa to discuss her experience as Phi Mu's first Black president.
"In 2013, I was a senior in high school in Alabama," Marissa said. "I remember being at lunch and seeing the news that Alabama sororities were under fire for not being integrated."
In that moment, Marissa started to consider how her college experience could maybe be different than she had envisioned. "My high school was pretty white, and I definitely had the experience of being comfortable in spaces of immense whiteness because that's how I grew up," she explained.
So, Marissa, along with only a handful of other Black women, began the recruitment process in the summer of 2014. Phi Mu heavily pursued Marissa throughout her rush process, and while she had "friends who genuinely did think she would fit in," she has also spent a lot of time reflecting on other reasonings the chapter may have had for pursuing her, especially after going through the experience of being on the "other side of rush."
When Marissa accepted her bid to Phi Mu in 2014, she was the only Black woman in a sea of more than 400 white sisters. "I remember always being sort of in the mindset that I can't behave as freely as girls in my sorority who were white. I was being held to a different standard, and my parents always raised me knowing that I would have to be twice as good to even be considered."
However, Marissa also has distinct memories of being "the only girl" to not receive a rose from the "white frat boys" on bid day; or going on the pledge retreat and feeling anxious that no one would want to room with her; or never getting asked to formal throughout her entire sorority experience.
In the sorority world, presidential election candidates are slated during their sophomore or junior years — usually girls who are involved in sorority leadership in some way — and are basically assumed to one day take on the role of president. However, when Marissa ran, a close friend of hers ran against her. "I had never seen a president run opposed," she said. "It got pretty messy because that friend group I thought I was friends with all backed her [over me]."
Marissa struggled throughout her presidency to gain control on issues her white predecessors had previously had no issue with. "I really had a difficult time with the older women who were not active members of the chapter, I had a difficult time with our house corporation, I had a difficult time with some of the older alumni, and I had a difficult time with our national headquarters," she explained. "It was very difficult because a lot of the things that I wanted and that I would try and incorporate as the advocate for the girls that I was elected to lead, they [the older women] wanted. It wasn't like I was asking for these insane things."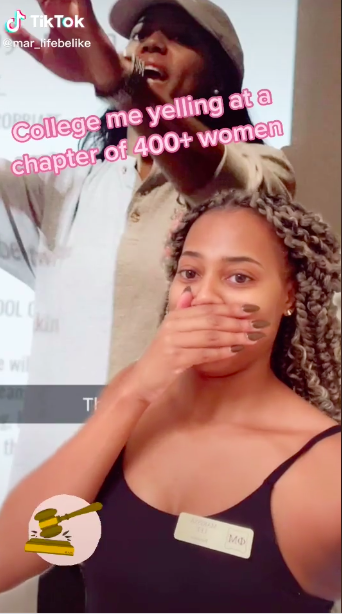 "That's when I started to feel the tokenization because I felt like a lot of the older women were so sweet to me when I was just sort of in the chapter, but once I started to open my mouth for things that I believed in, that was when I ran into a lot of adversity," Marissa said. "And that's when I started to feel like, so if I'm seen and not heard, I'm accepted."
In her senior year, Marissa's negative experiences came to a head when she was accused of two violations for acts she did not commit, and put on probation.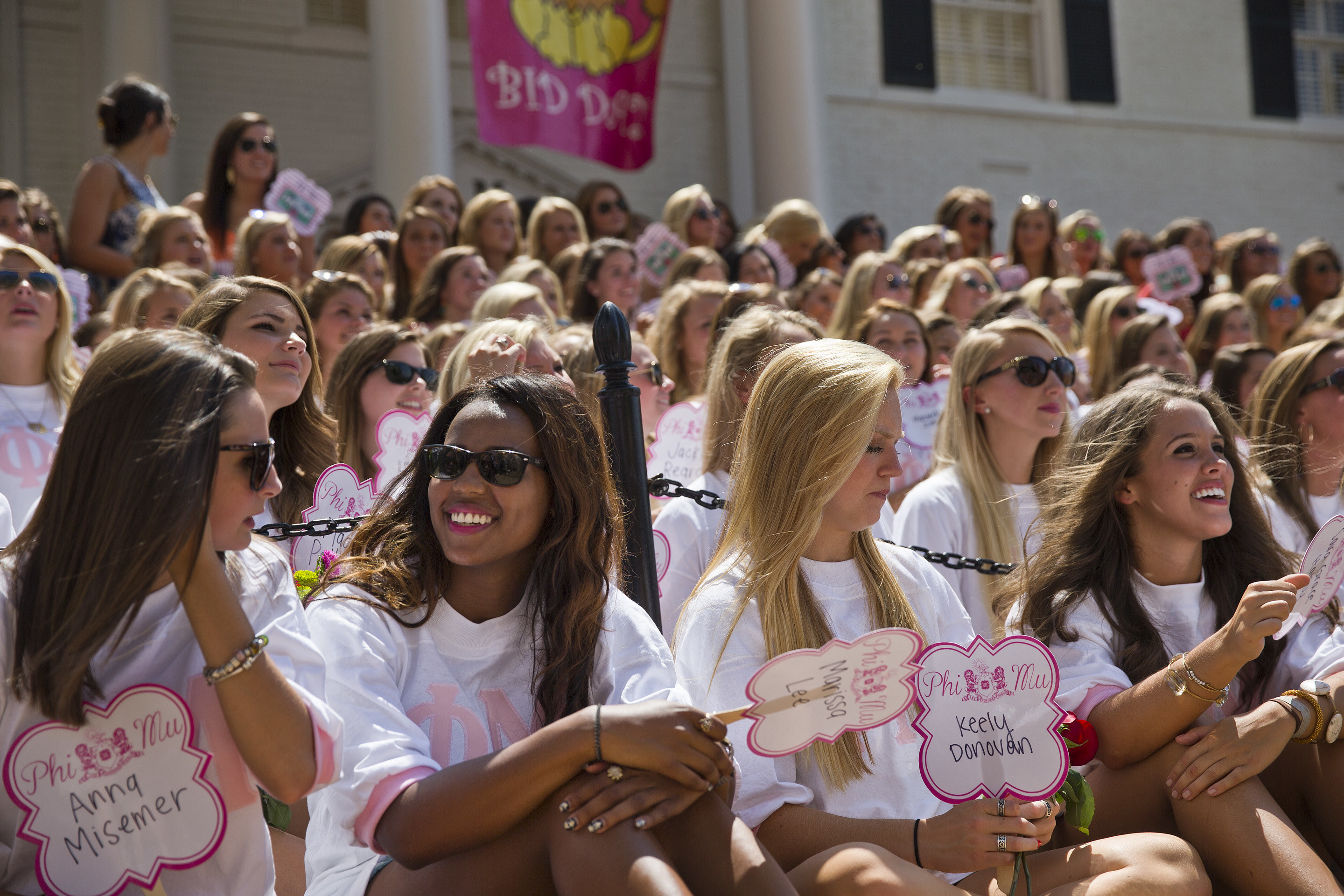 "I remember I spent my senior day in my room in the house, sobbing," Marissa said. "It was the way that she embarrassed me in front of the entire chapter and basically made me out to be this degenerate. ... That was probably the day where a lot fell in place for me. Like, it was great when I was just there to be a cute, smiling face on AL.com to show the diversity, but now when I'm actually trying to lead and do what I like to do..."
While these events took an enormous toll on Marissa's mental health, she said she does not regret her time in Phi Mu, because "regret is a useless emotion," and she believes that she would not be the person she is today had she not had those experiences. However, her hope for the future is that other girls won't have to go through those negative experiences.