He was recognized for his contributions to society and for being a fan favorite who "transcends all demographics" — aka a true champion of the people.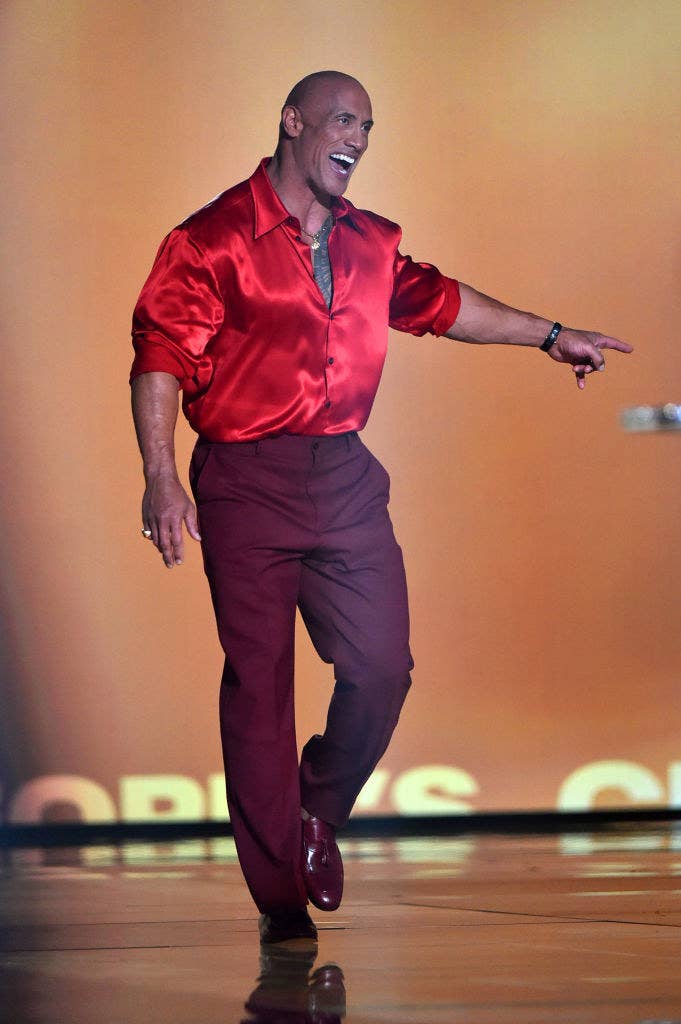 He began his acceptance speech talking about his last meeting with Muhammad Ali (the OG "People's Champion") at a Make-A-Wish event, and he added that he's since come to find new meaning in the term: "What it means to be the People's Champion is so much bigger than me..."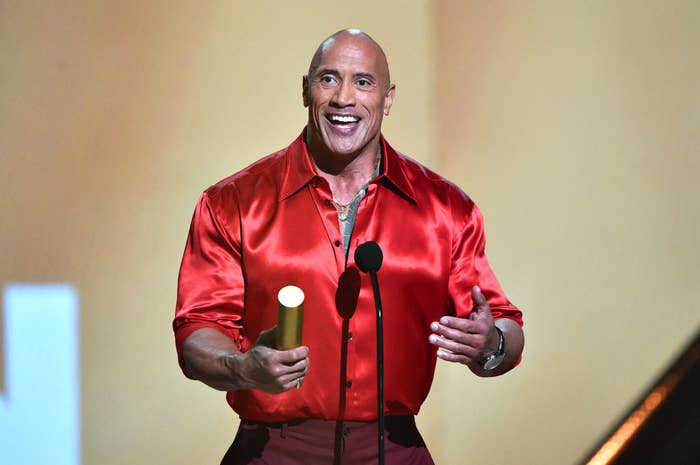 The Rock then threw everybody for a loop when he invited a teen Make-A-Wish recipient, Shusan, on stage.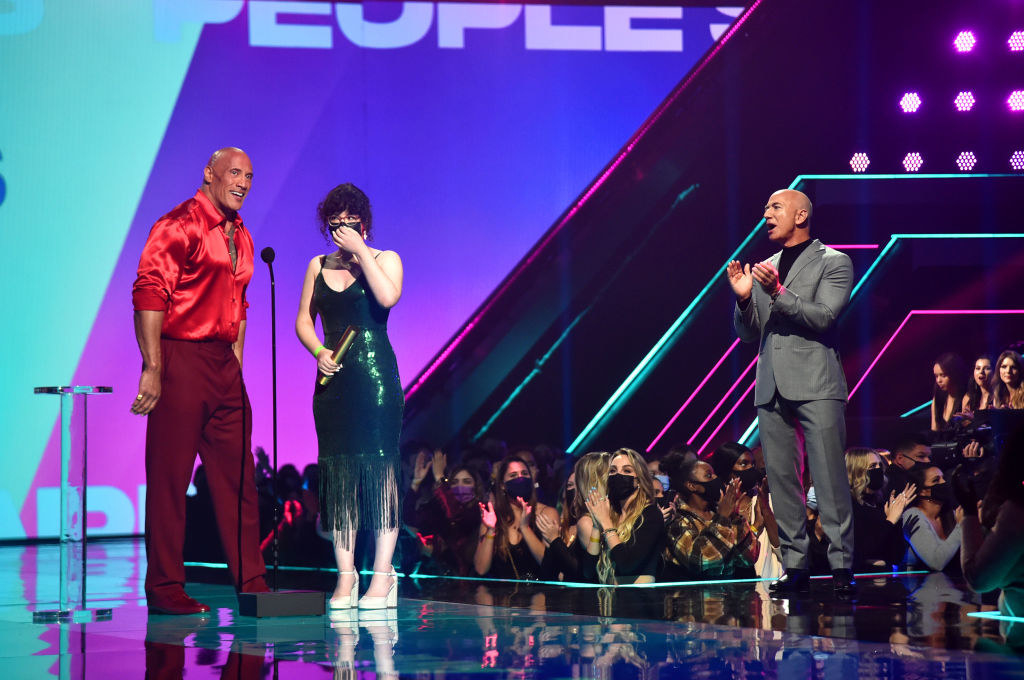 Shusan looked completely flabbergasted to suddenly be invited on stage in front of thousands of Hollywood royalty, but, tbh, she handled it like a pro.
And then he GAVE her his award!!! *sobs.*
Shusan received a standing ovation.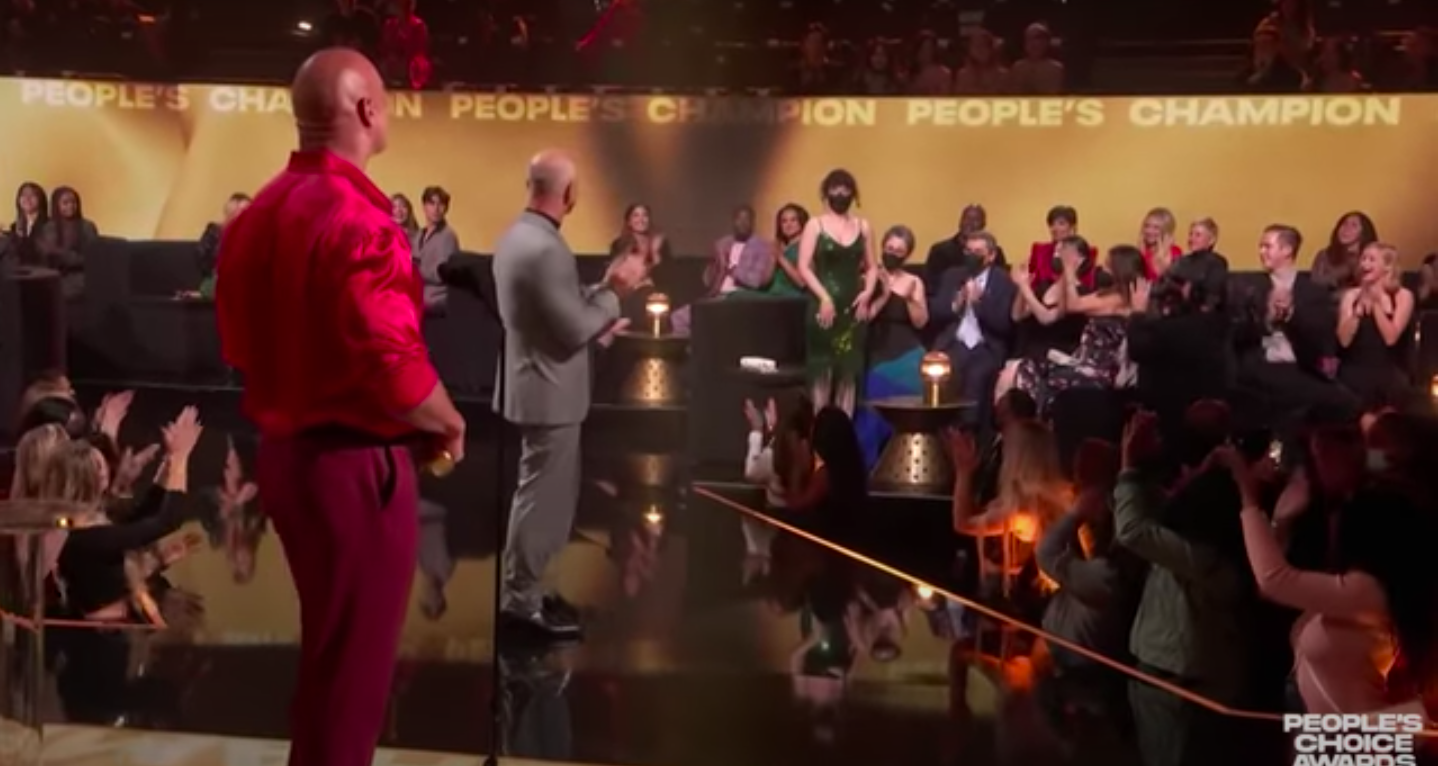 The Rock took home three other awards last night in addition to People's Champion, including Male Movie Star of 2021, Male TV Star of 2021, and Social Star of 2021.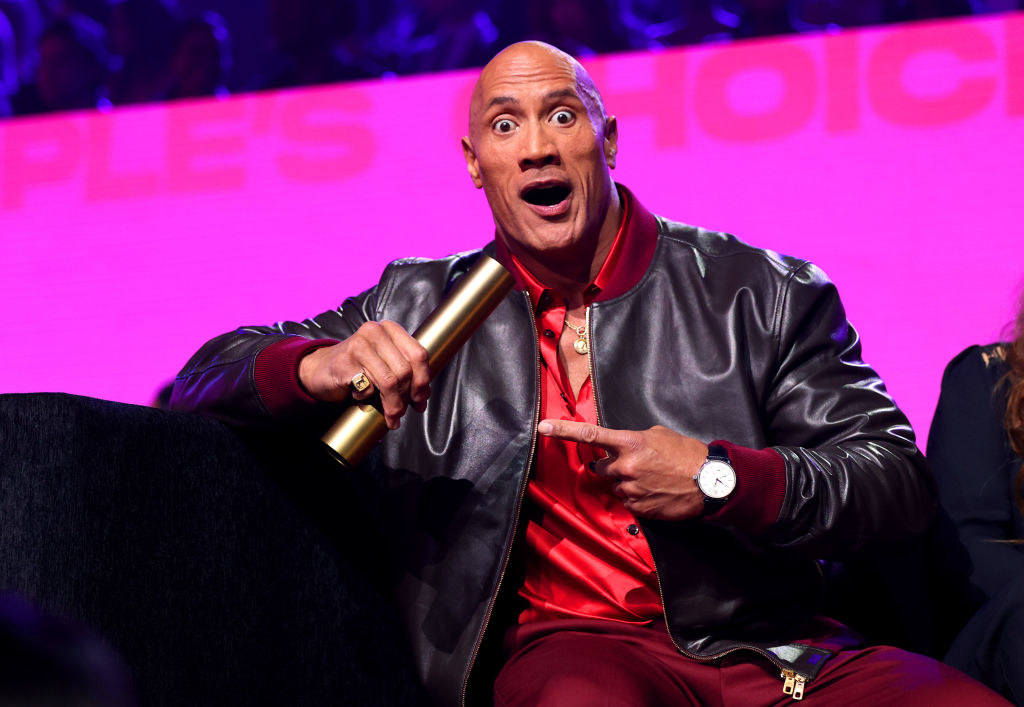 But this was really the only moment that mattered.