Miley Cyrus Told Chipotle What To Name A Burrito And They Did It
Miley has a lot of power right now.
Chipotle is one of those brands that know how to tap into their audiences' interests — that interest right now being their love of Miley Cyrus.
And, well, comment she did.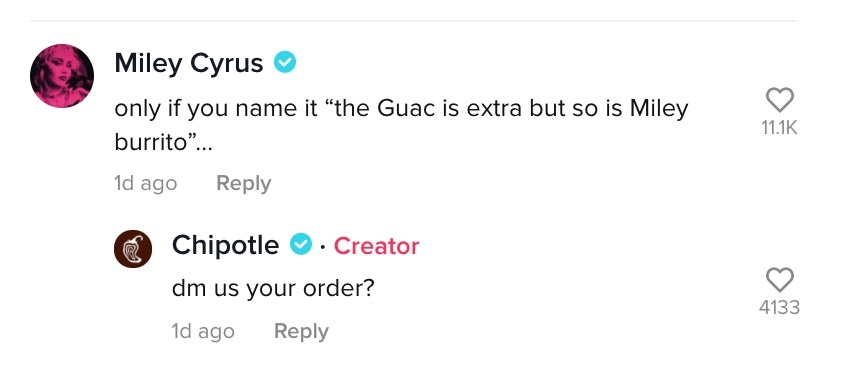 Everyone, meet the "Guac Is Extra but So Is Miley" burrito, available now in the app.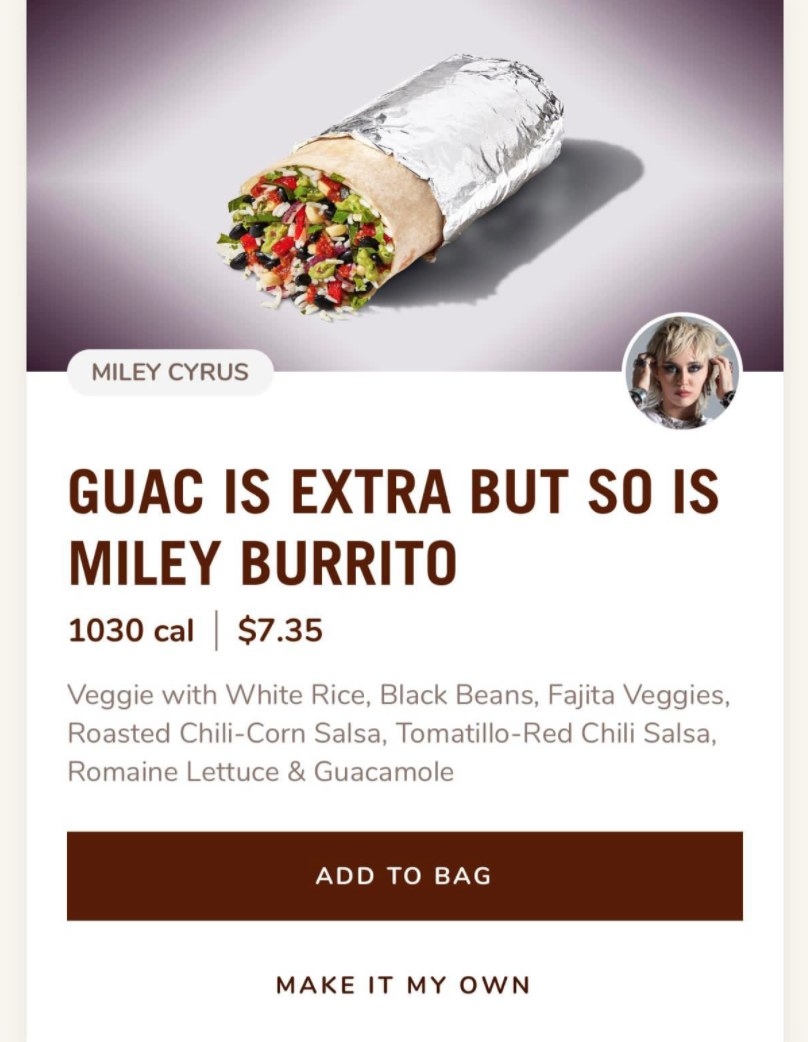 The burrito is supposedly Miley's actual Chipotle order, so fans can feast like the queen herself.