Olympic Athletes On TikTok Are Posting What They Eat Daily, And It's Fascinating
BRB, gonna go make some gyoza dumplings.
Cool. Now that we're all here, let's discuss my favorite Olympic TikTok subject of choice: eating like an Olympian.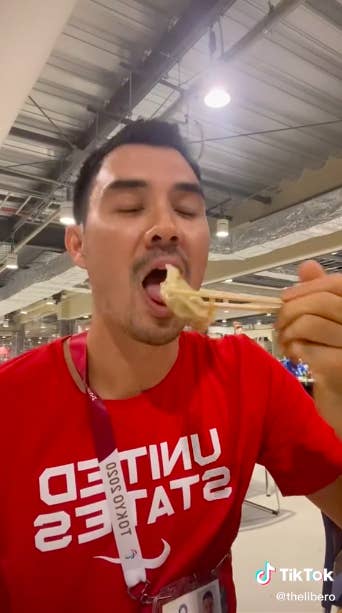 Everyone remembers when it was publicized that Michael Phelps consumed like 10,000 calories a day, right?
Well, that curiosity led me to dig deeper into what current Olympic athletes eat in a day in their giant, two-story dining hall.
And if you don't know the dining hall I'm referring to, here it is in all its glory.
The Olympians have been overwhelmingly open about their experiences at the Games, and especially in the Olympic Village.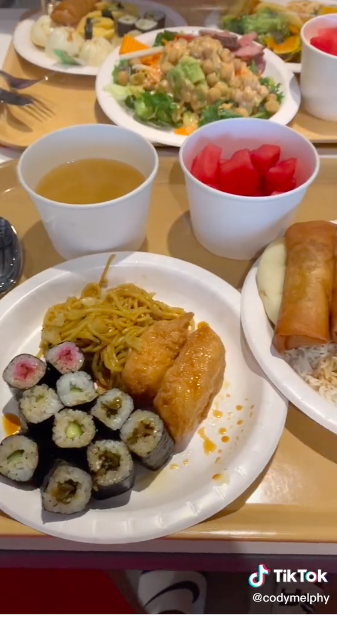 Some athletes have strict diets for training days like British canoeist Kimberley Woods (@kimberleywoods), who eats regimented meals to help her stay strong and alert throughout the day.
Her lunch is higher in carbs and also packs in chicken for protein, with a side of veggies.
And then her dinner (which she said she forgot to film) seemed to be a mixture of vegetables.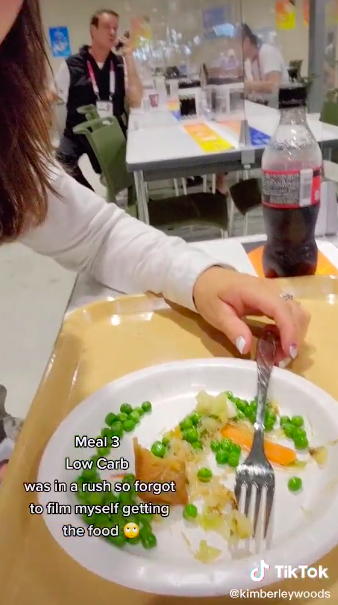 Australian diver Melissa Wu (@melissapaigewu) said in a video that she likes to eat at the "casual dining hall" that's separate from the main two-story one discussed earlier, and that serves more "traditional" Japanese food.
Or US volleyball player Kelsey Robinson (@kelseymarierobinson), who showed off her delectable-looking meal of steak, salmon, sushi rolls, and some fruit.
Basically, what I've learned from this deep dive is that the athletes are truly enjoying the dining hall experience, particularly the Japanese cuisine.
Comment below with the best foods you've seen on Olympic TikTok!