"Ratatouille" Is Packed Full Of Small But Impressive Details — Here Are 21 Of The Best Ones
Anyone can cook!
2.
The same goes for the scars on her fingers.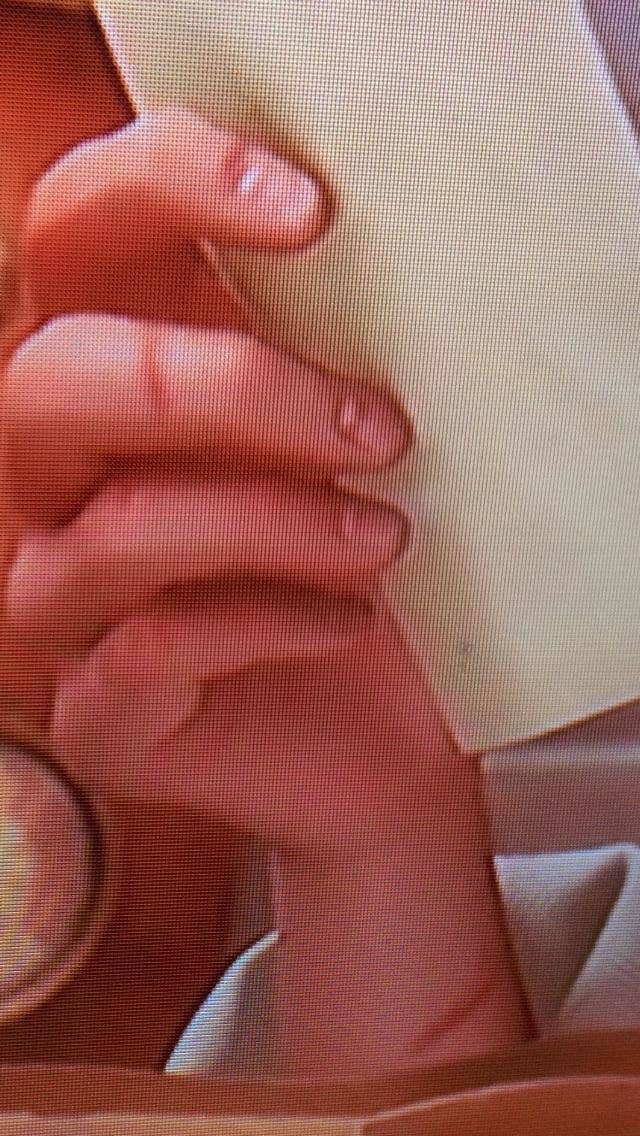 3.
Also, as Chef Skinner finishes pouring Alfredo a glass of wine, he gently twists the bottle. This pour technique is used to prevent wine from dripping down the sides.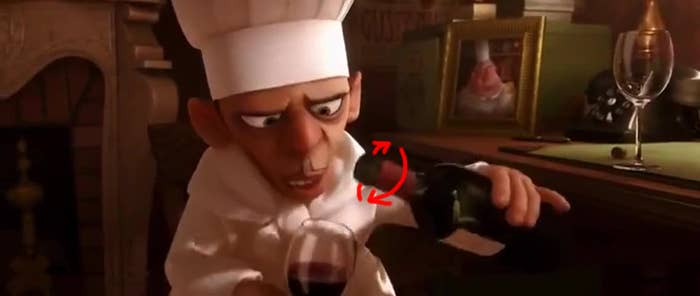 5.
When Remy enters the kitchen, he washes himself thoroughly with soap and water (as any serious chef would)...
7.
This movie also takes its continuity very seriously: Alfredo has a bite mark on his hand from where Remy bit him earlier on...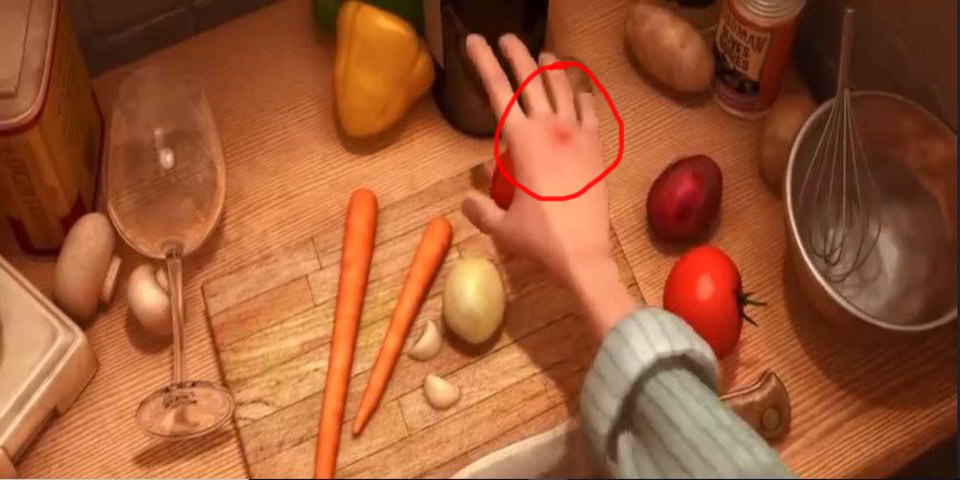 8.
...and there's a section in Gusteau's cookbook that labels each chef's job in Gusteau's kitchen. Remy studies this part of the book early on in the movie, which explains why he knows this information later on.
9.
At one point, the food critic Anton Ego states, "I don't 'like' food, I love it. If I don't love it, I don't swallow." This is especially significant because he's a little fuller in the face at the end of the movie than he was at the beginning, which suggests that the food has improved!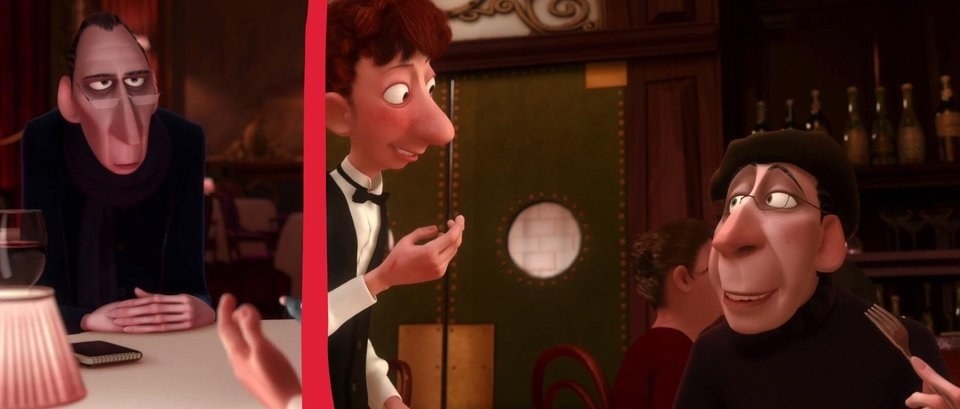 10.
Speaking of Anton Ego — who strikes fear into the hearts of chefs — he has a typewriter that resembles a skull...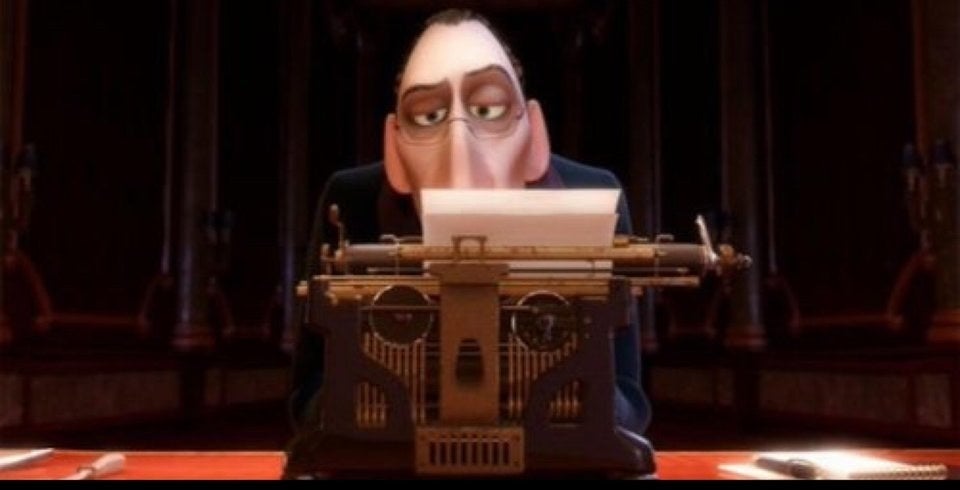 11.
...and an office that resembles a coffin.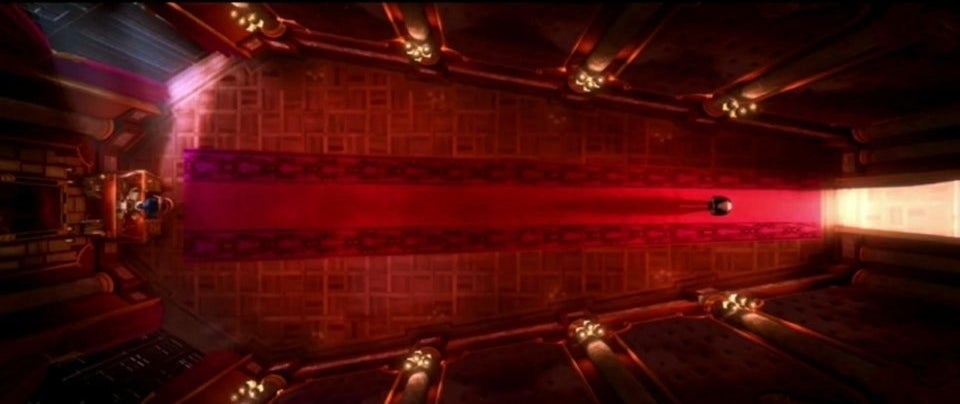 13.
...Alfredo is wearing underpants adorned with The Incredibles logo...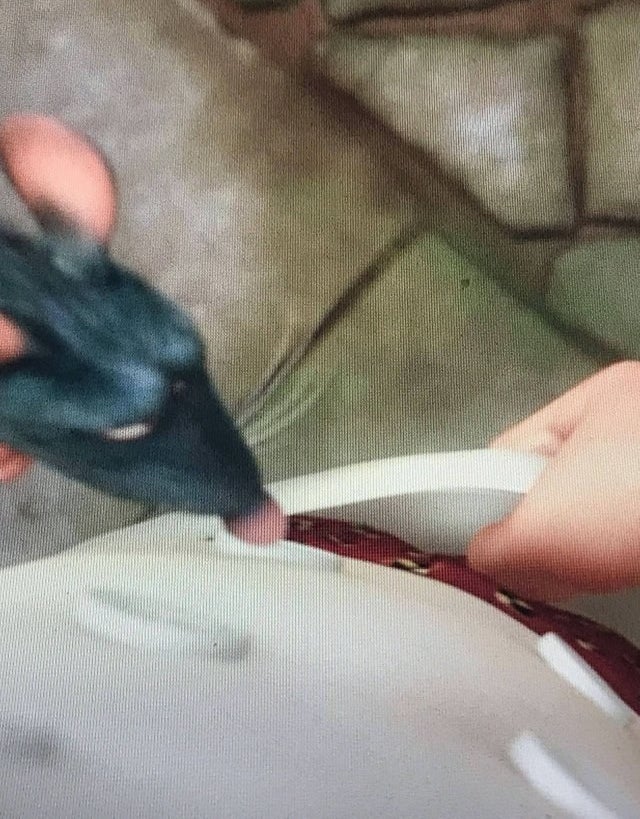 16.
Oh, and the kissing couple? You can spot them later on when Skinner falls into the Seine.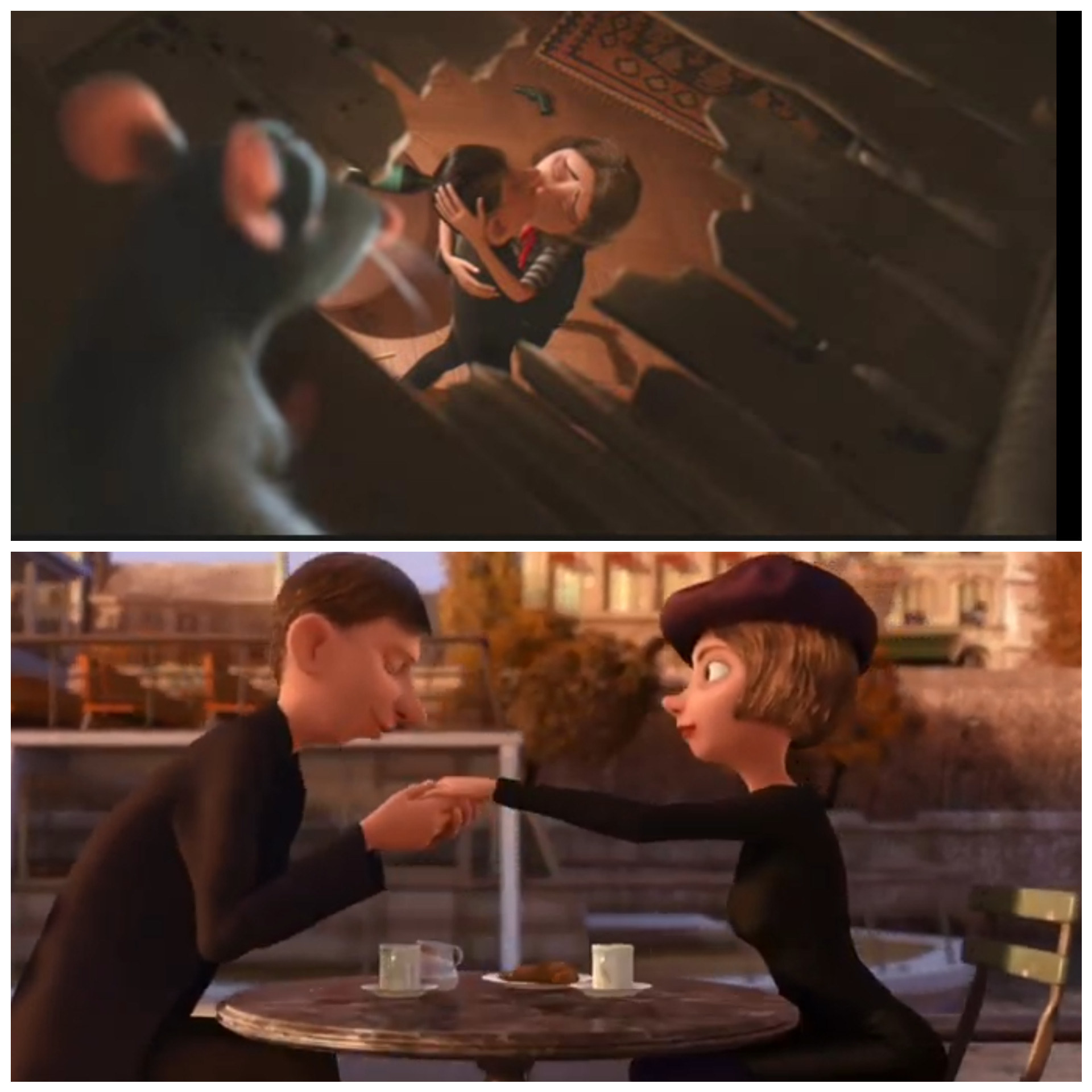 18.
Did you notice that Remy drinks from a toothpaste cap?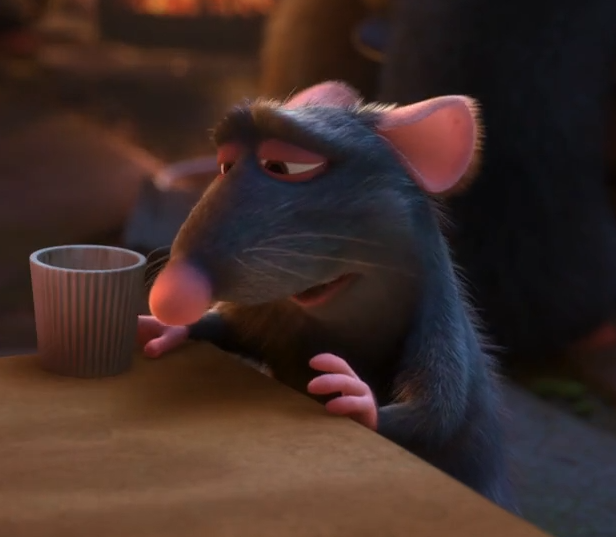 19.
Oh, and at the end of the movie, Remy opens a rat-size bistro. Look closely and you'll see the chairs are teacups, the tables are ramekins, the plates are buttons, the utensils are pins, the lights are Christmas lights, and the umbrellas are cocktail umbrellas — did we miss anything?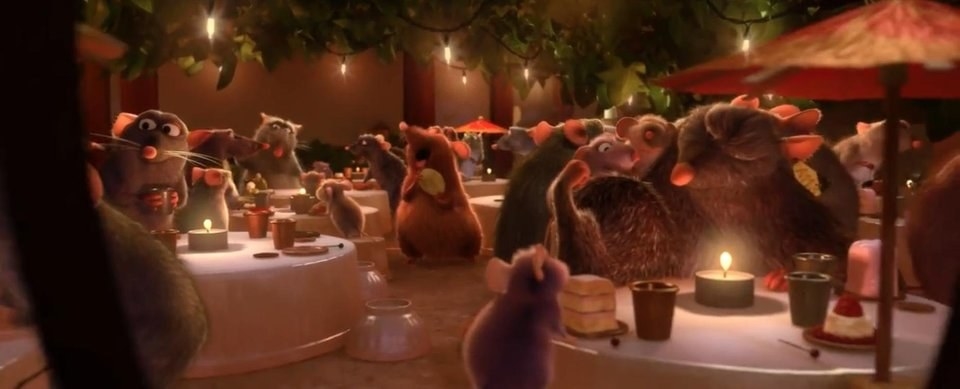 20.
Finally, you might be familiar with the fan theory that Remy grew up in Anton's mother's house and, therefore, learned to cook by watching Anton's mother (which would explain why Anton loves Remy's ratatouille so much).

21.
HOWEVER, the film's director has since stated that any similarity between these houses is 100% accidental.