Do you like taking BuzzFeed quizzes? Are you sick and tired of screenshotting your results and texting them to your friends? Well, have we got the thing for you!
And it's super easy! All you need to do is select a quiz from the 🎉Quiz Party homepage 🎉 and enter your name.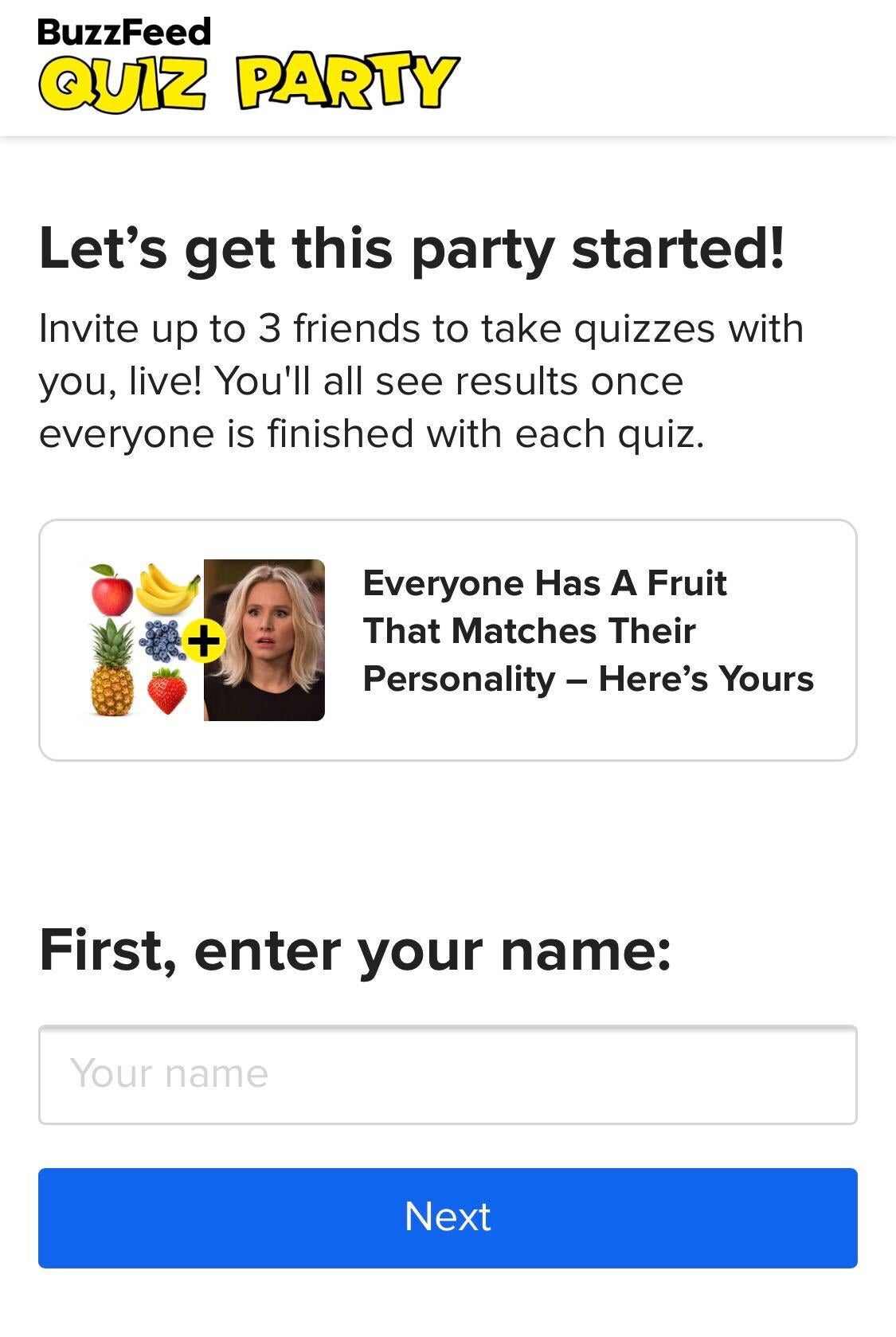 Then we'll give you a custom link. Copy it, send it to up to three of your friends, and get down to QUIZNESS!
Once everyone has joined the party, start the quiz! Scroll through and answer the questions while tracking your friends' progress as you go.
Once everyone's finished, we'll reveal every player's results!
The host can then pick a new quiz and start all over again!