24 Little Details That Will Make You Appreciate "The Office" Even More
The teapot from the finer things club looks familiar!
1.
In Season 3, Dwight admires the craftsmanship of a rocking chair in David Wallace's house. He even says, "I want one." By Season 9, he has one.
3.
And in Season 3, Dwight tells Phyllis at her wedding, "The Schrutes have their own traditions. We usually marry standing in our own graves." In Season 9, he and Angela do just that.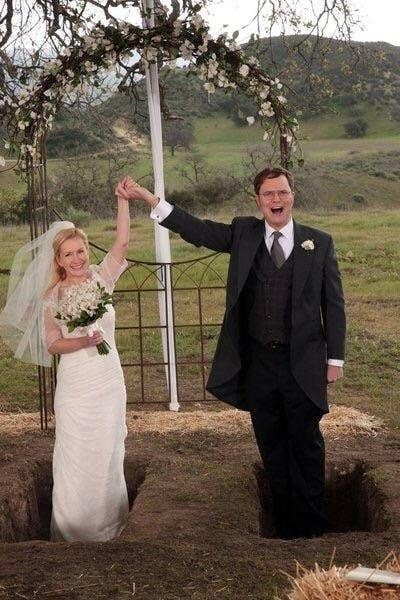 4.
The 15-star American flag hanging at Schrute Farms was the official US flag from 1795–1818. Schrute Farms, it's mentioned, was established in 1812.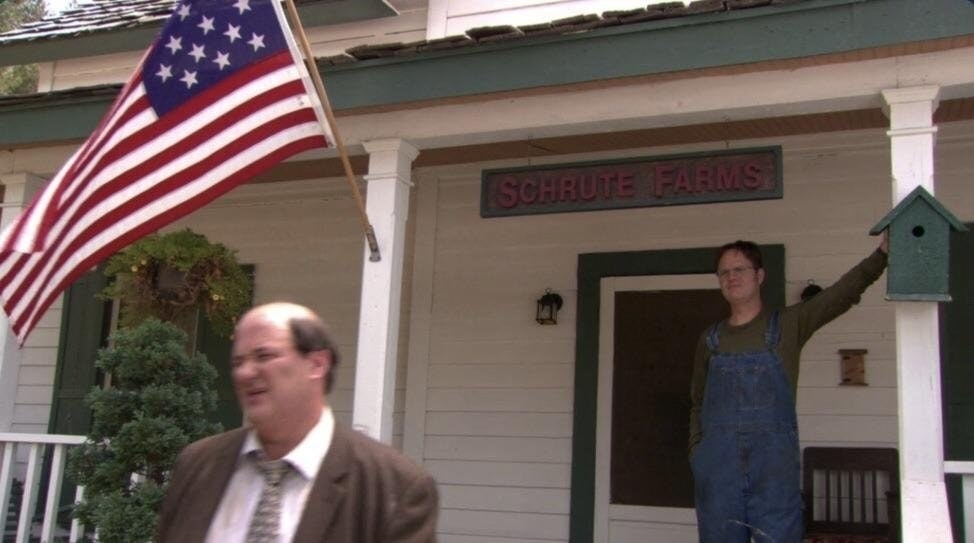 5.
In Season 2, Michael explains that they last took his corporate card away because he "spent 80 bucks at a magic shop." As he's saying this, he's wearing a magic prop on his thumb that magicians use to conceal small objects.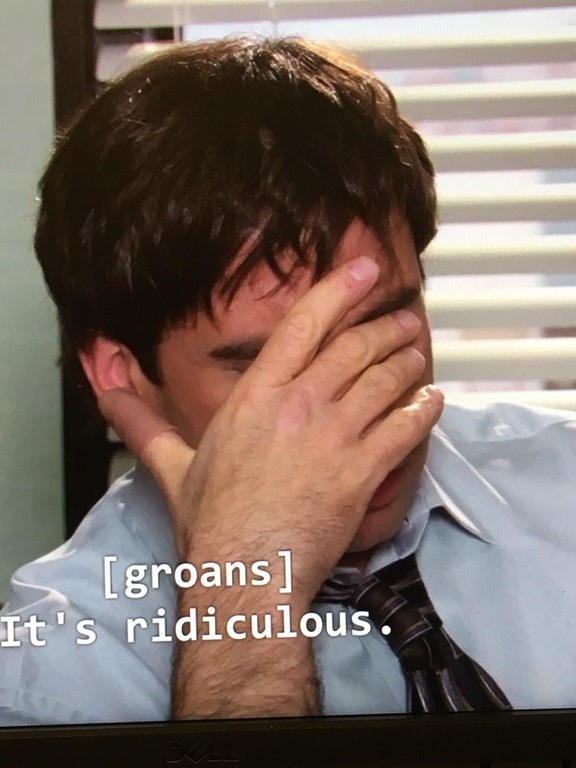 9.
In Season 4, Jan has a water bottle from Joe's Kwik Mart — also an actual local business in Scranton, Pennsylvania.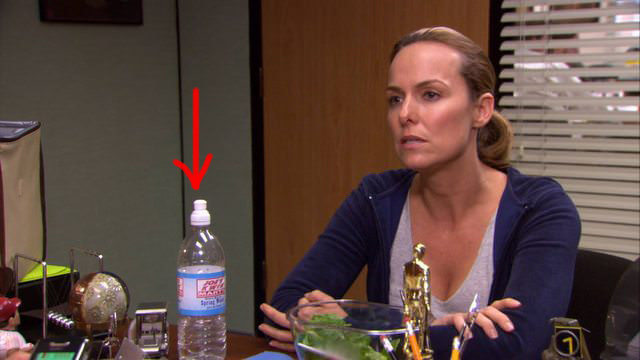 11.
Andy's username in Call of Duty is "Here Comes Treble."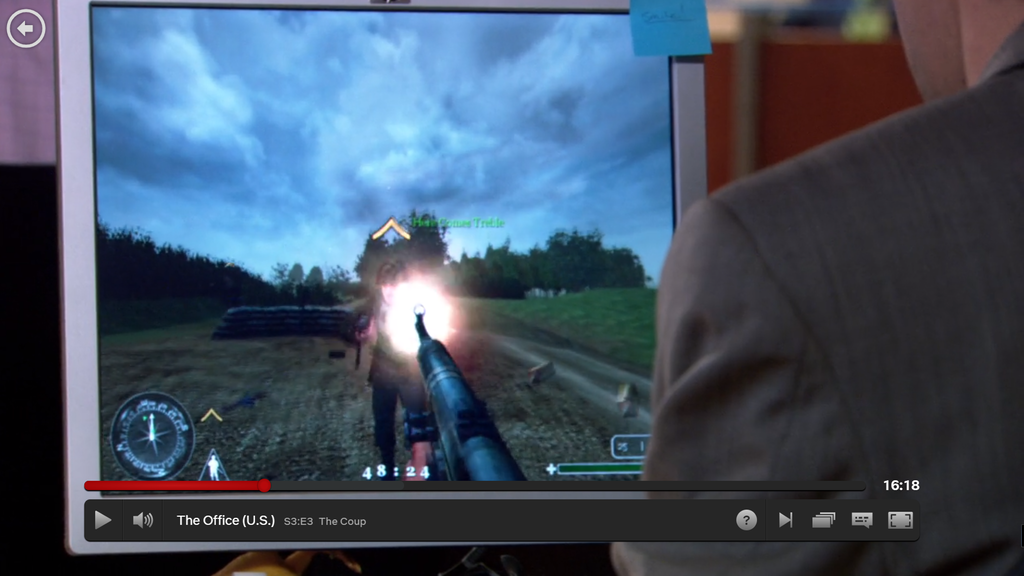 12.
Andy, who's well-known for sucking up to his bosses, wears a short-sleeve button-up shirt in the Season 7 episode when Dwight is made interim regional manager.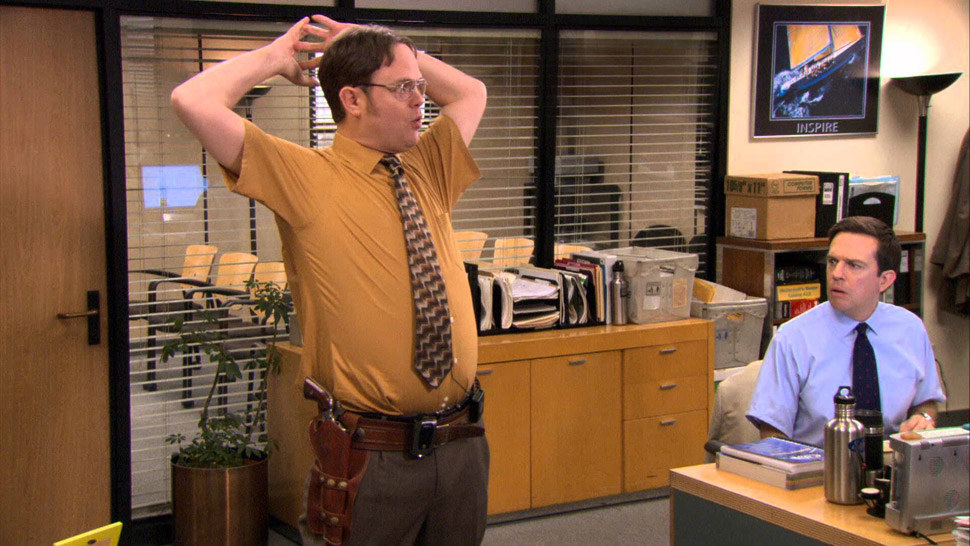 13.
In Season 7 we can see just how bad of a salesman Andy truly is. He gets outsold by Madge, Glen, and Hide, who all work in the warehouse.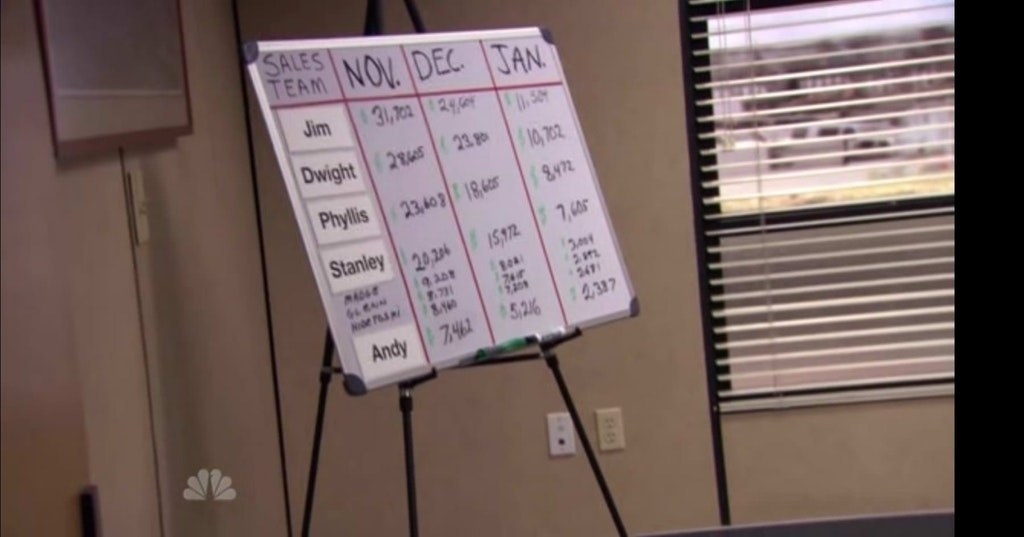 14.
In the Season 6 episode, "St. Patrick's Day," Michael has an Italian flag on his desk, which he's clearly mistaken for the Irish flag.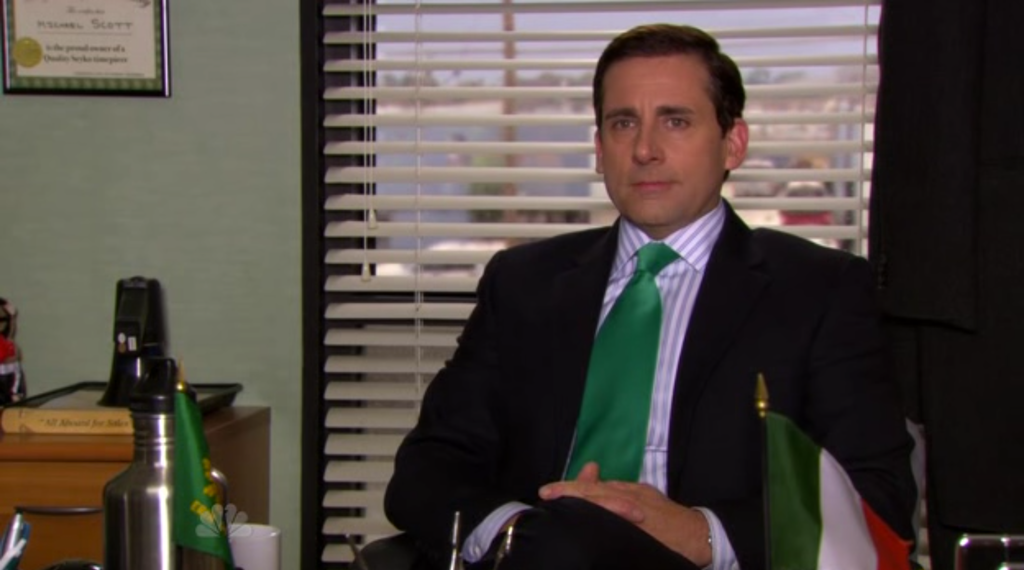 15.
Jim's title in Stamford was "Assistant Regional Manager."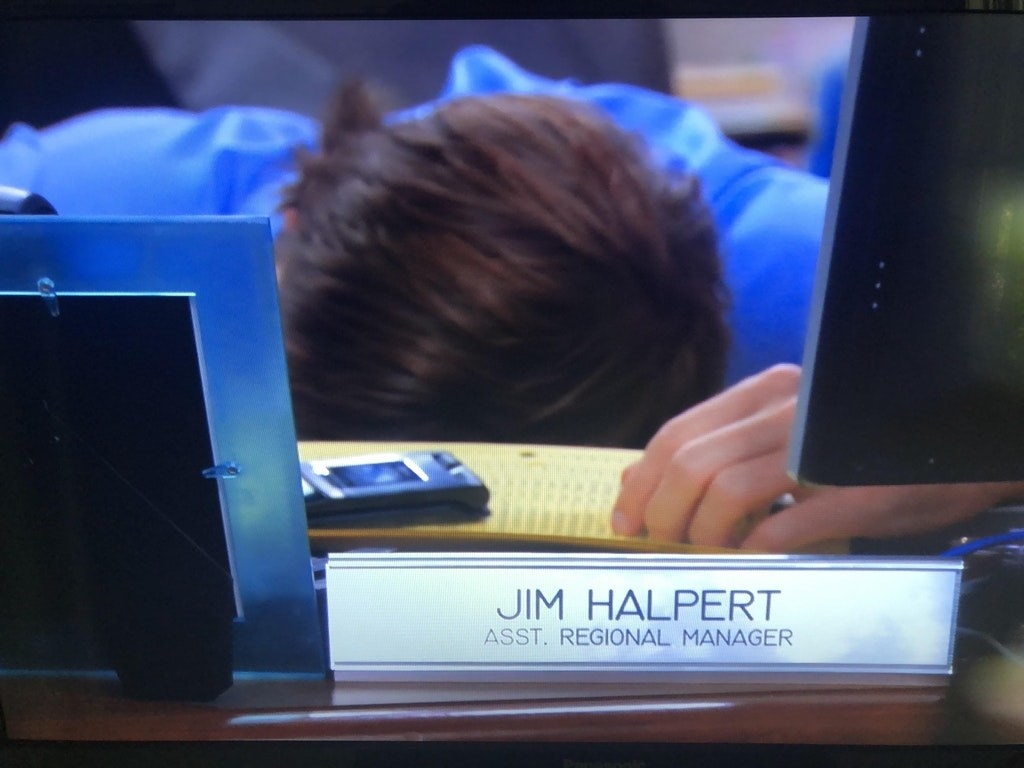 16.
Hanging on the wall of Michael's office is a certificate of authenticity for a "Seyko" brand wristwatch. The actual brandname is spelled "Seiko," which means Michael bought a knockoff thinking it was real.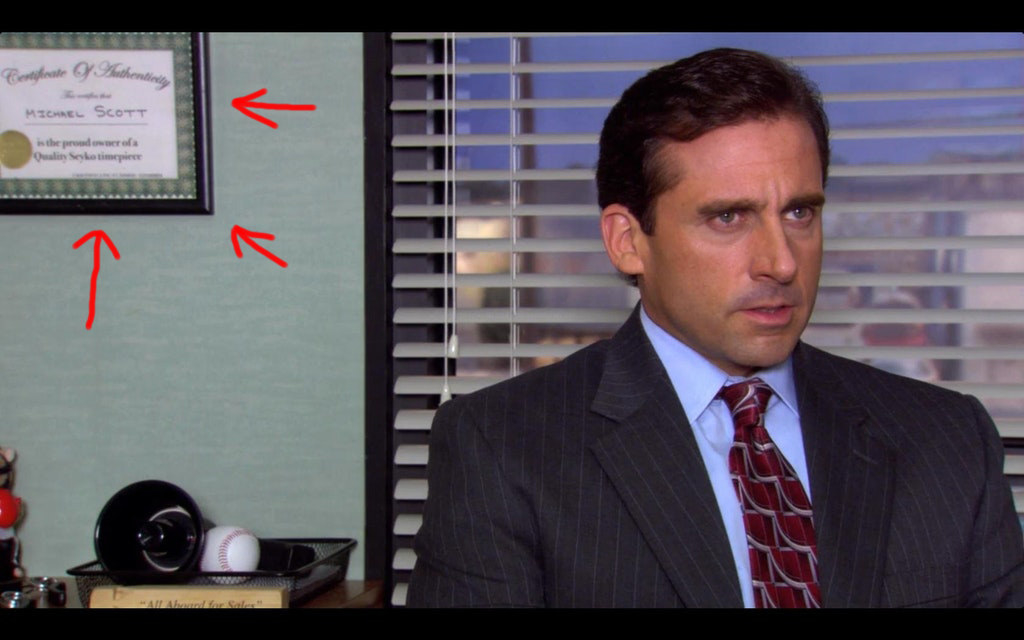 18.
In Season 2, Dwight and Kevin bond over a shared love of firecrackers. In Season 6, they're the only ones who are upset when Jim and Pam prohibit firecrackers at their wedding.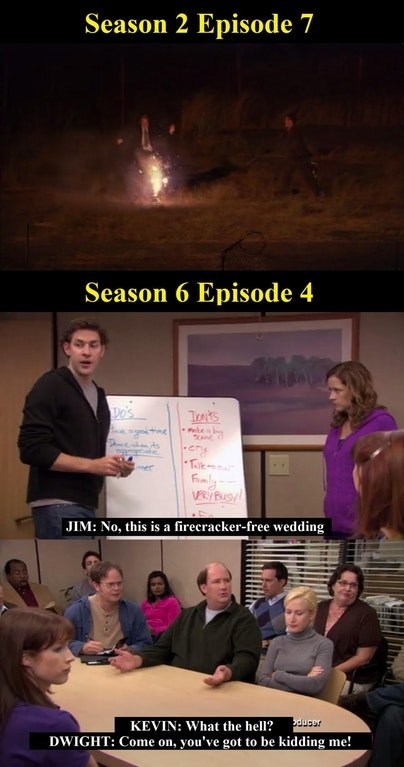 19.
In Season 7, we see Michael's photo on the thief board of a Chinese restaurant. Creed is also on there... twice.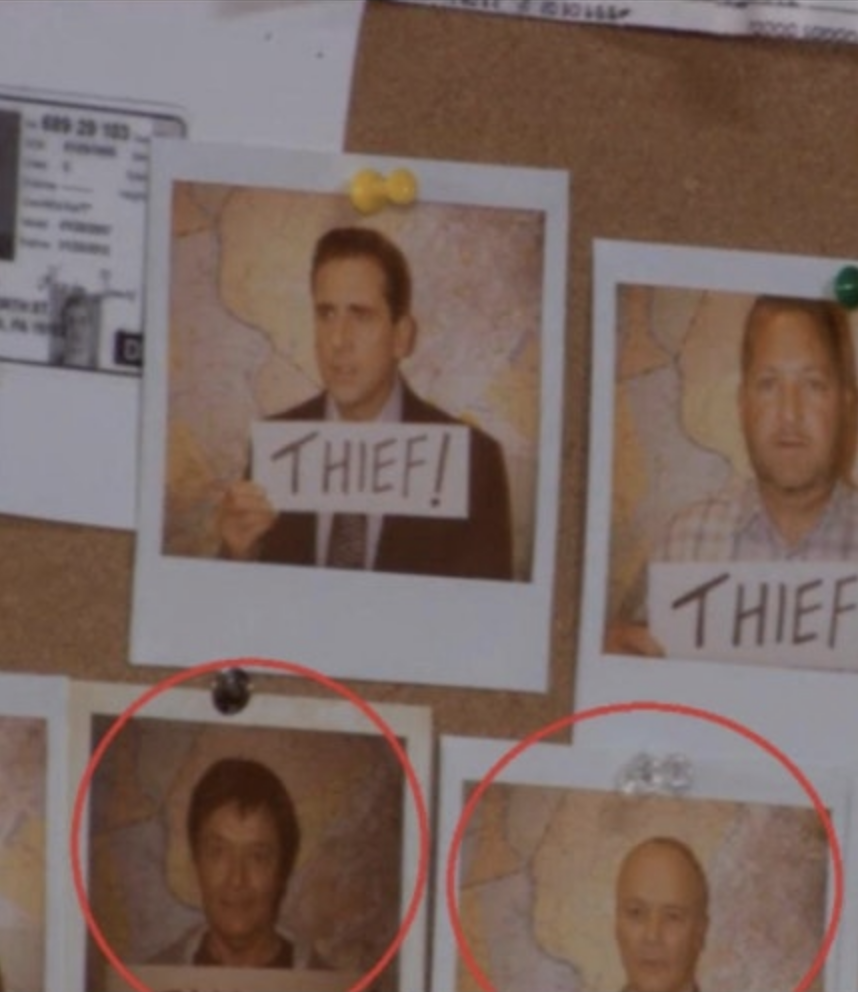 20.
When Michael and Dwight go to the convention in Season 3, Dwight added his cell number, home number, pager number, and room number to his name tag.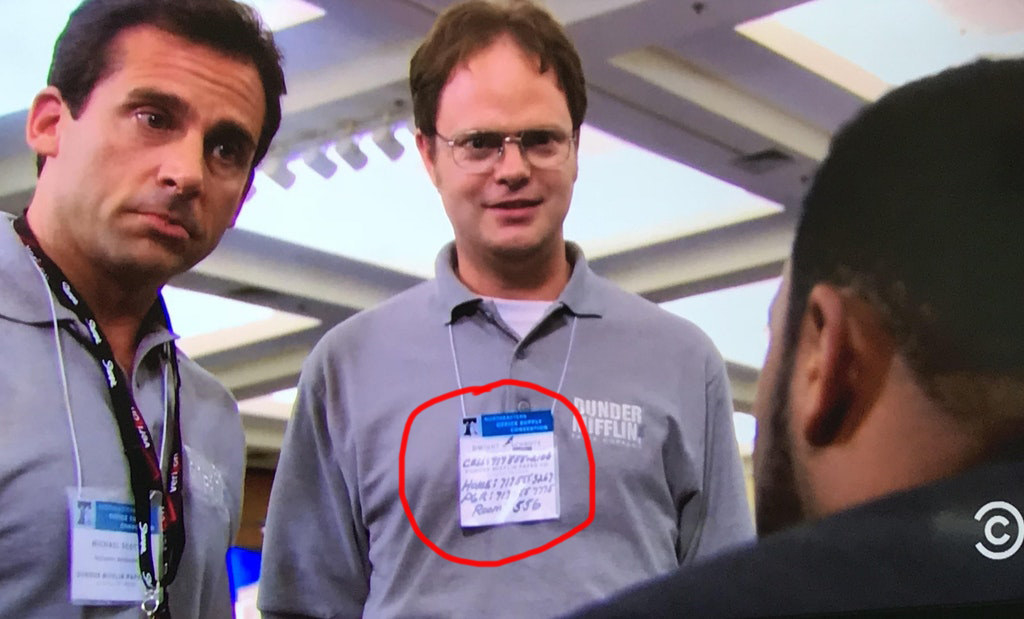 21.
Jan breaks Michael's plasma screen TV in Season 4. In the Season 5 episode, "Dream Team," we can see it still hasn't been taken down.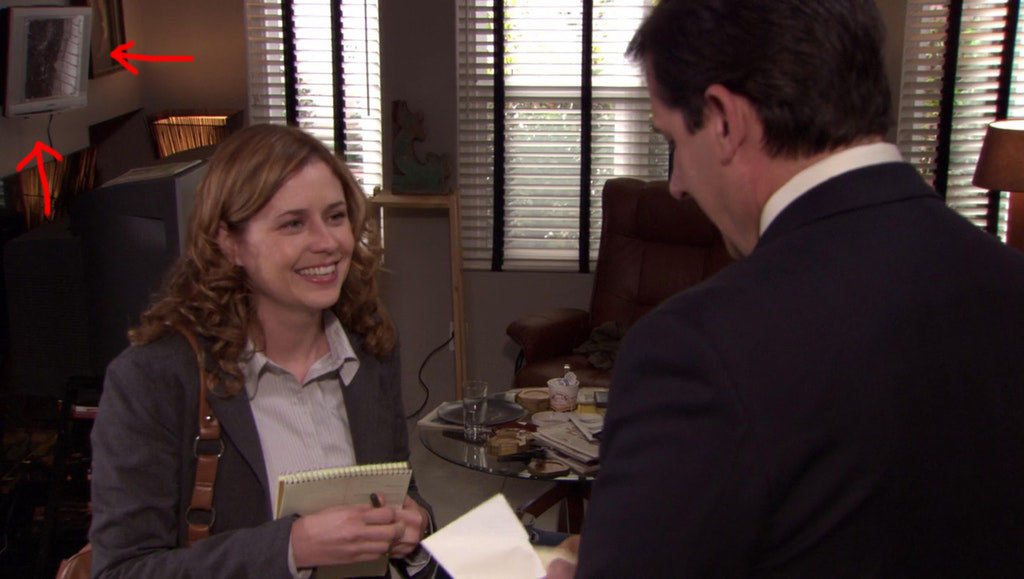 22.
In the very same episode you can spot a picture frame containing only the word "His" written in cursive, which means Jan probably took the "Hers" when she moved out.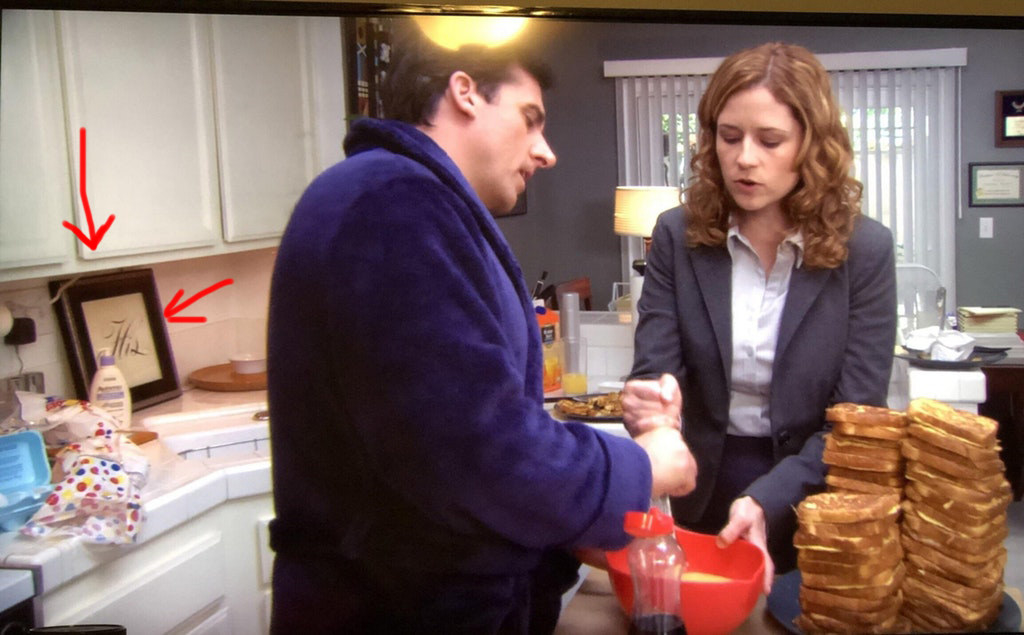 23.
Dunder Mifflin's Scranton address is a nod to the UK version of The Office, which is set in Slough, England.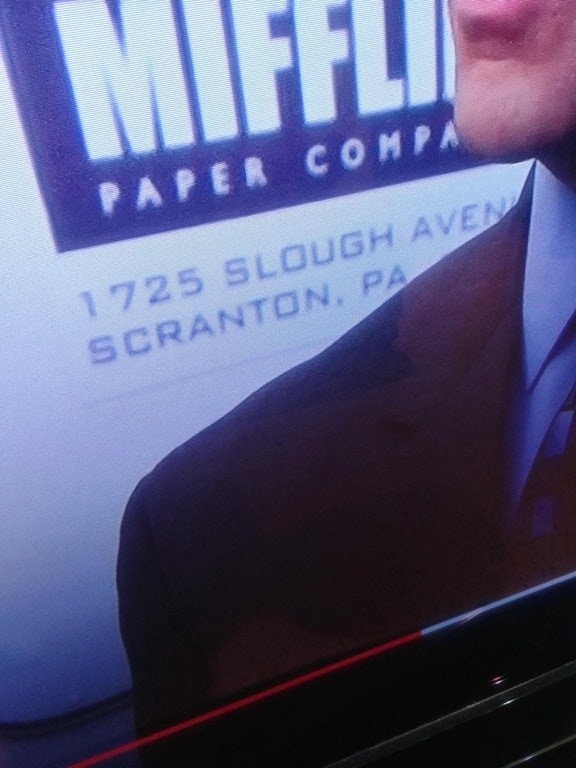 24.
Oh! And remember how many times Bob Vance introduces himself as "Bob Vance, Vance Refrigeration?" One theory for this is that he sees the camera as an opportunity for some free advertising.