This year, the Friday after Thanksgiving, my wife and I went out and bought our Christmas tree, AND LET ME TELL YOU: IT'S A BEAUT.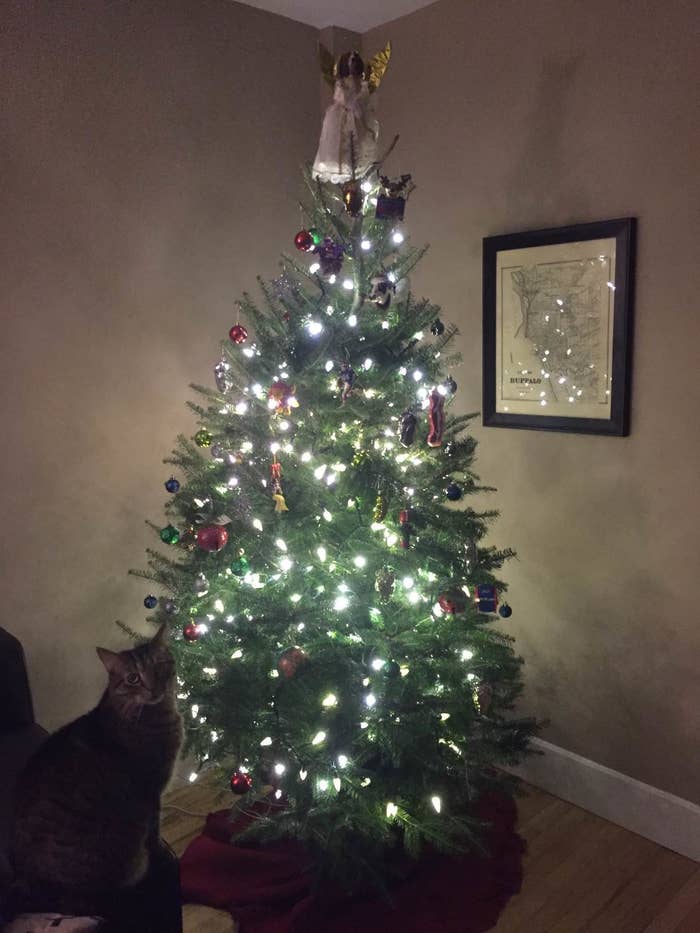 Thanksgiving came early this year — it fell on Nov. 23 — so we were pretty damn hyped to know we were going to get so much mileage out of our tree.
But recently, and I don't want to point fingers here, my wife and I were ACCUSED of setting up our tree too early.
This alleged holiday expert informed us that you're not supposed to set up your tree until Dec. 1.
Well, now that I know people have so many opinions about my personal life preferences, I've decided to exploit my job to settle this dispute.