Katherine Ryan a.k.a 'TV's Katherine Ryan' has been courting the fashion pack's attention for quite some time now, and it's for more than her quick wit & close-to-the-knuckle one liners. Girl knows how to dress!
Anyone that saw her recent Channel 4 show How'd You Get So Rich?, will have noticed that the Canadian doesn't just push boundaries with her comedy, but also her wardrobe choices. Showcasing emerging trends, themes and silhouettes.
Here are some examples...
Let's start with how she looks like a vintage vixen in her latest campaign imagery. 50% Daisy Buchanan, 50% silver screen siren. 100% perfection!
She knows how to do casual. Take a look at this 'I'm very busy, and important' day wear ensemble recently sported in New York. You wouldn't want to keep her waiting for her Flat White.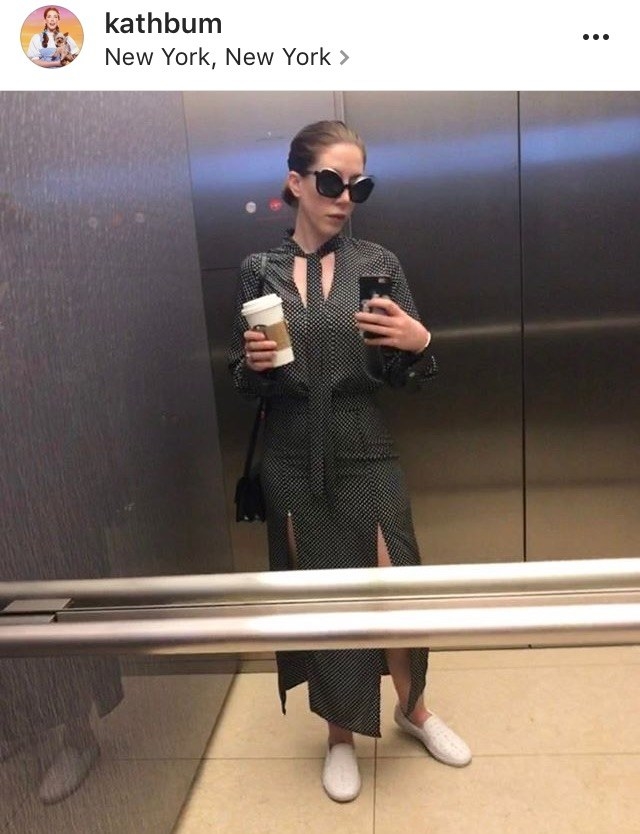 Remember when she proved shoulders are sexy, in this little number she wore to visit Jimmy Carr's waxwork at Madame Tussauds? Oh wait! That's actually Jimmy Carr. Soz.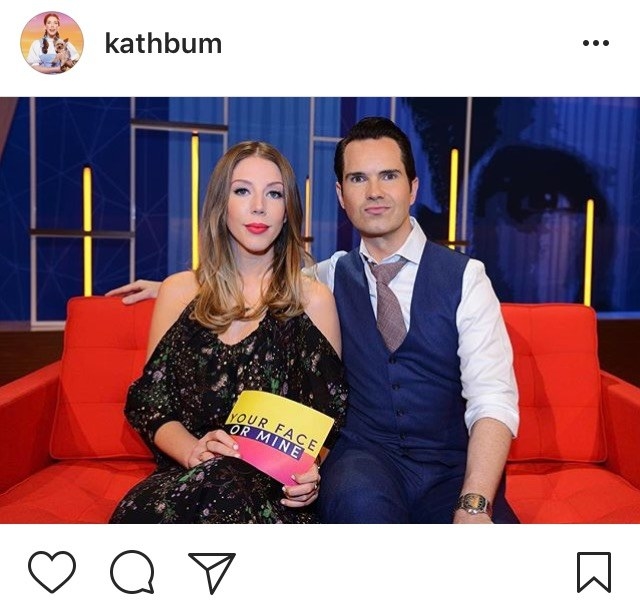 It's obvious that Katherine really isn't afraid to say yes to the dress. Take this stunning Dior-esque look she chose for an episode of How's You Get So Rich? Mon Dieu!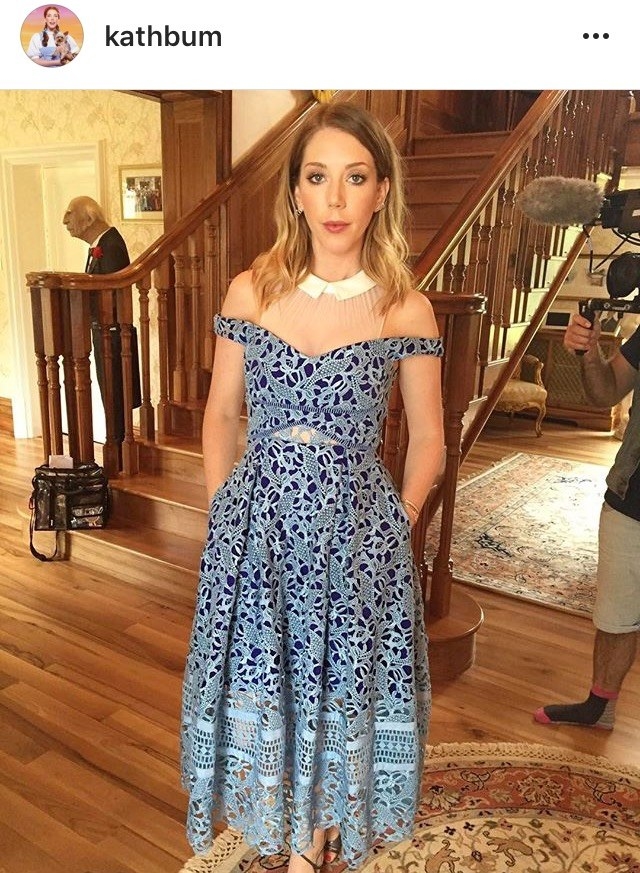 Then there was that time she gave us a sugar rush in this super sweet yellow dress complete with girly lace and ruffles. Against that back drop it's a rhubarb and custard dream come true!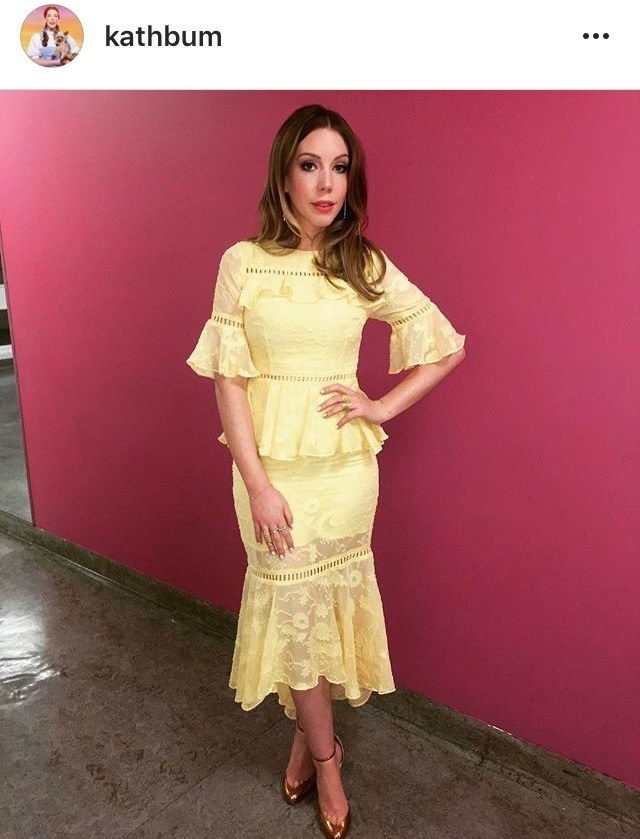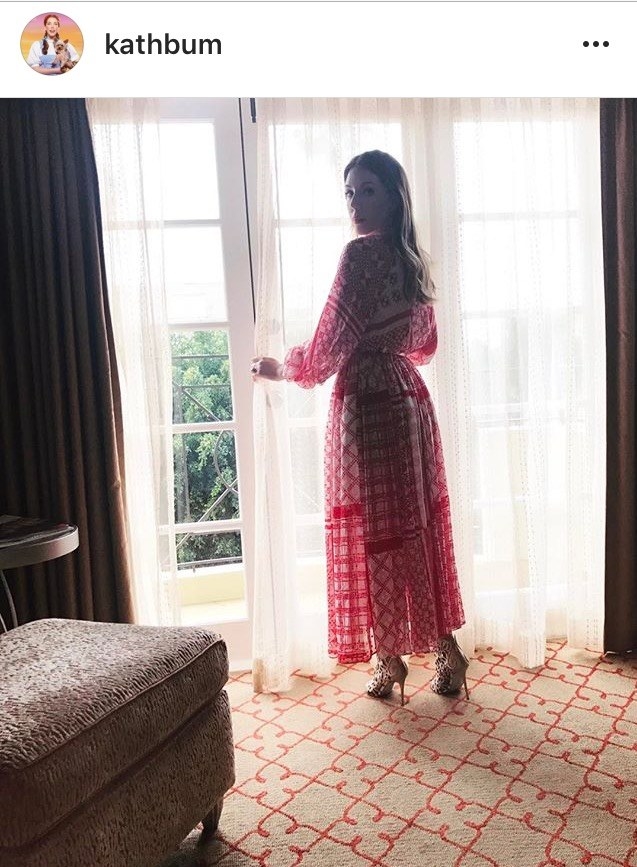 Ms. Ryan likes the finer things in life and isn't shy about it either. The Fendi dress above is serving all sorts of Italian boho Princess realness! Designers need to start throwing outfits her way!
That's not it! She promotes emerging talents too. British brand Peter Pilotto were lucky enough to get a mention in this Instagram post! Bow down!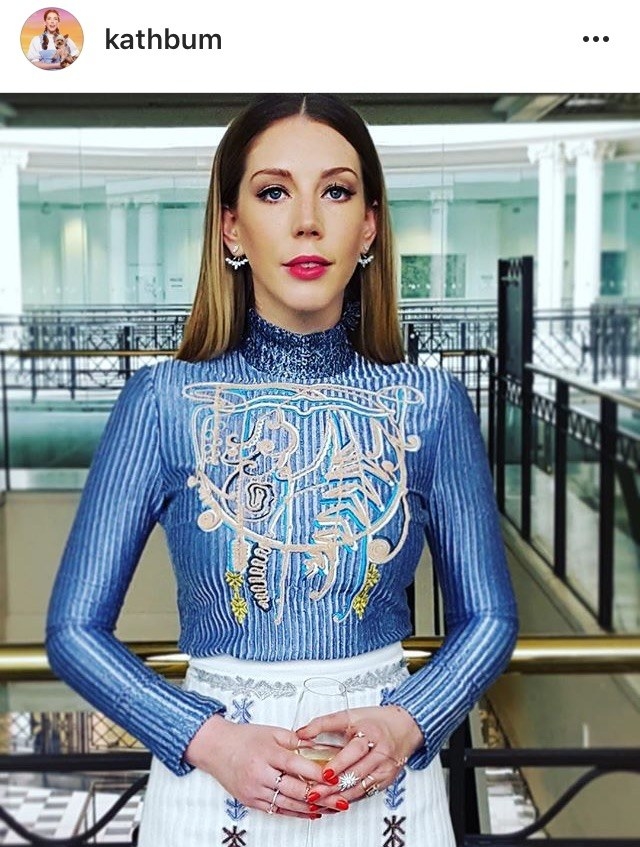 Katherine realises that to be a style icon, you need to be a chameleon. It worked for Linda Evangelista so it'll work for her! Away from dresses and ultra feminine looks, she rocks pants and tailoring like it ain't nobody's business!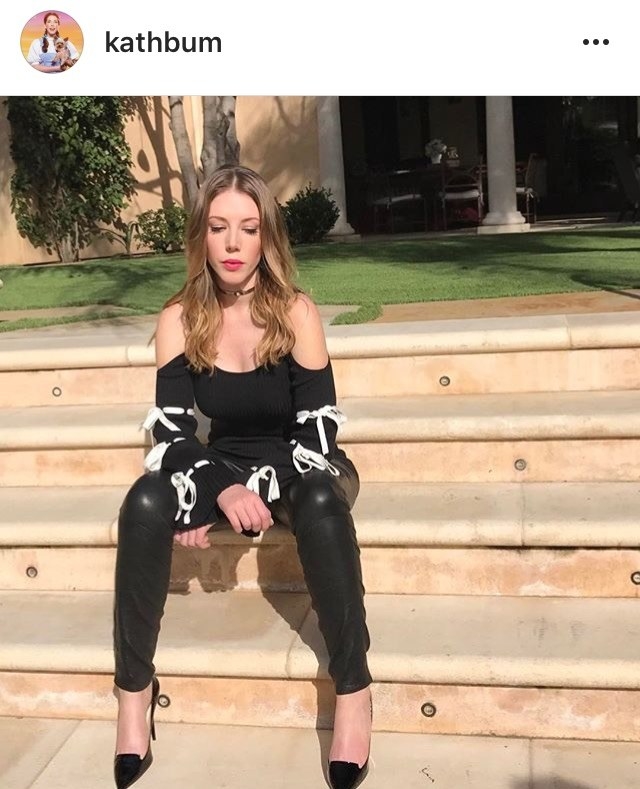 She recognises style icons of the past. Like that time she channeled Carrie Bradshaw with this awe-inspiring skirt, teamed with signature clutch & heels. Can we all agree now that Katherine deserves cameo in the third movie?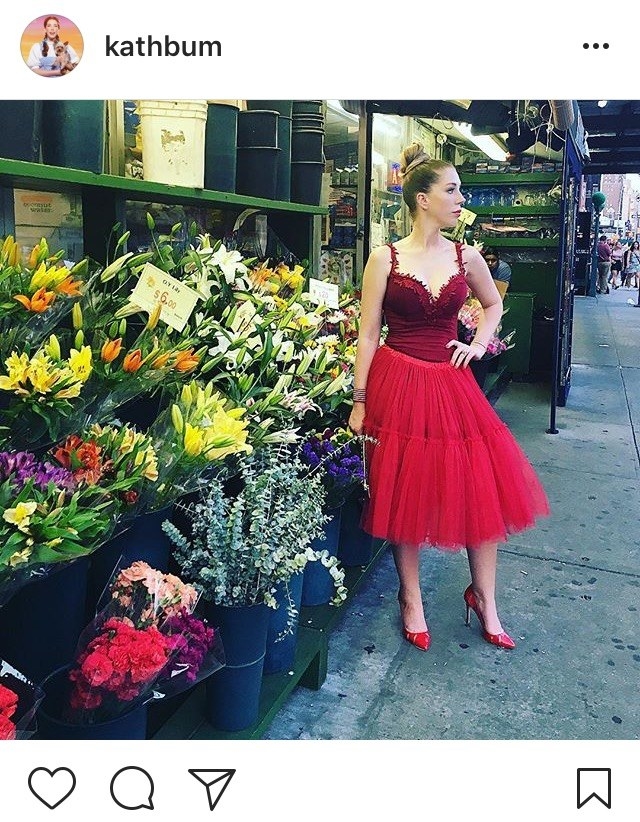 OMG! Even her swimwear choices scream style & elegance! Who else do you know that could get away with a turban poolside? The woman is magnificent!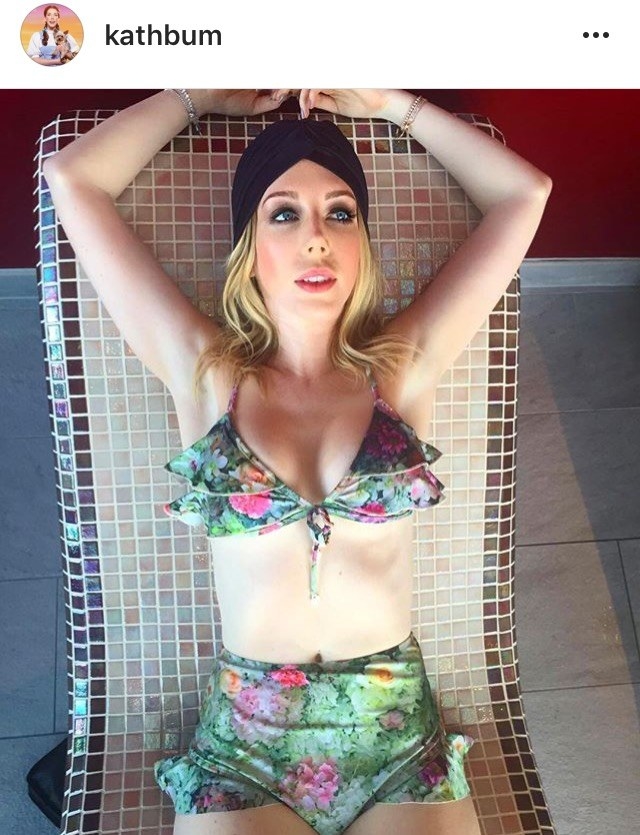 But finally - and most importantly - like any of those other timeless style icons, she isn't afraid to show that underneath it all, she's just like the rest of us!
Keep up the great work Katherine!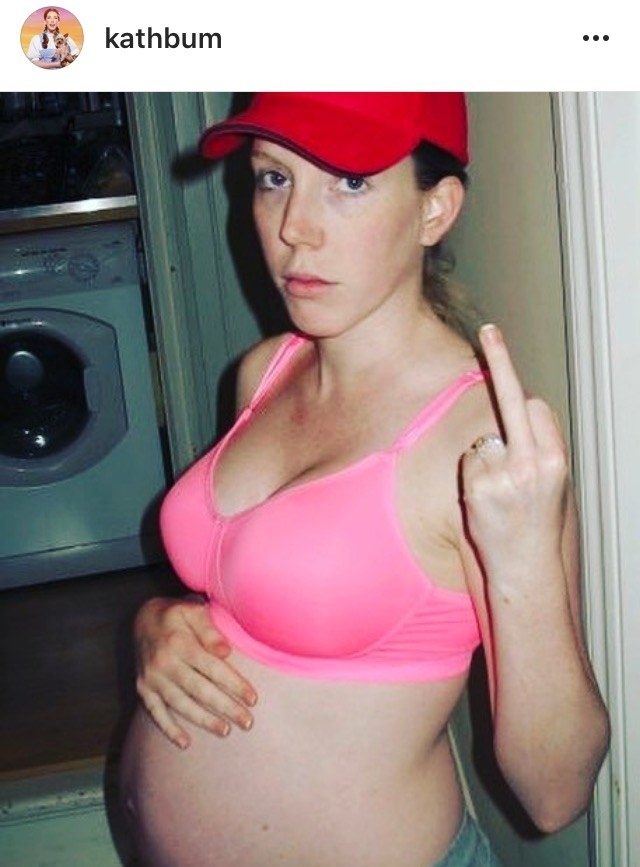 Katherine Ryan: In Trouble is available now via Netflix.
This post was created by a member of BuzzFeed Community, where anyone can post awesome lists and creations.
Learn more
or
post your buzz!