1.

You just woke up, what do you do first?

Via whatabong.com

Via mediabistro.com

Read the New York Times on your iPad.

Via upload.wikimedia.org

Via lifetechmusic.com

Get a cup of coffee at your local Starbucks.

Via stanfordflipside.com

Wake up your kids and tell them to get ready for school.

Via blogger.com

Via blogs.suntimes.com

Via thenation.com

Via blogs.laweekly.com

Via i.huffpost.com

Via law.uchicago.edu

3.

What would you like to drink?

Via winefolly.com

Via blogs.laweekly.com

Via familysecuritymatters.org

Via esquire.com

Via images.politico.com

Via google.com

Drink...? You prefer a spliff.

4.

Choose someone to hang out with:

Via en.wikipedia.org

Reuters

Reuters

Reuters

Reuters

Reuters

Reuters

Via blogger.com

Via images.thehollywoodgossip.com

5.

Where do you get your news?

Via piercecommunications.co.uk

Via google.com

6.

What is your position on marijuana?

Position? I'm high right now.

"I think the War on Drugs has been an utter failure…. but I'm not somebody who believes in the legalization of marijuana."

"My attitude is if the science and doctors suggest that the best palliative care, the best way to relief pain and suffering is through medical marijuana, then that's something I'm open to…"

"I am not in favor of legalization. I am a strong believer that we need to think more about drugs as a public health problem."

"I don't think it is more dangerous than alcohol."

"I inhaled frequently…that was the point."

7.

Pick your dream vacation destination.

Reuters

Reuters

RK2 Photography

RK2 Photography

Chicago Tribune / MCT

Chicago Tribune / MCT

8.

What view best describes your opinion on civil liberties?

The Constitution grants us a right to privacy and the government should respect that.

All drugs should be legalized, man.

I'm okay with the government collecting email and phone metadata if it keeps us safe from terrorist attacks.

If an attack on civil liberties affects one group, it affects us all.

You can't have 100% security and then also have 100% privacy and zero inconvenience.

Our basic civil liberties are there to protect us from government abuse and we should protect those rights.

Via img.allvoices.com

10.

Which past president would you want to spend the day with?

Matthew Brady

Matthew Brady

Via en.wikipedia.org

Via en.wikipedia.org

Via en.wikipedia.org

Via en.wikipedia.org

Via en.wikipedia.org
Which Barack Obama Are You?
You got:

State Senator Barack Obama
You're optimistic, young, and up-and-coming. For you, the future looks bright.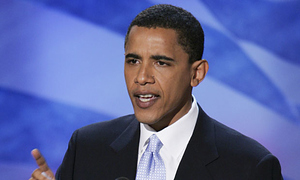 You got:

President Barack Obama
The last few years have been tough and you're starting to show your age. You sometimes get mad about the little things. But you're also powerful and accomplished.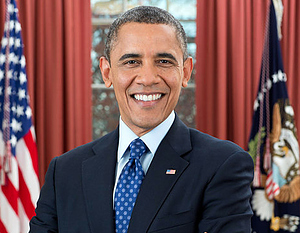 You got:

Stoner Barack Obama
You're young and carefree. The world to you looks like mixture of opportunity and dread depending on what mood you're in. You've got you're whole life ahead of you — someday you may even be president.
You got:

Candidate Barack Obama
You are a confident, smooth, super opinionated operator. You're fully capable of expressing your views with a forceful yet convincing delivery. You'll squash anyone who gets in your way.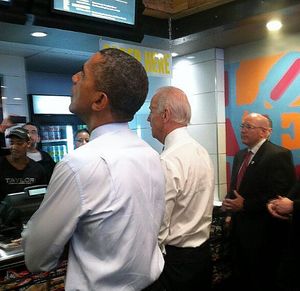 You got:

Community Organizer Barack Obama
You're young and ready to take on the world. People may not know your name right now, but you're willing to work hard. Nothing can stop you and you know it.