This is Garrick, and he's an unapologetic car enthusiast. He admits he may even like cars a little too much.
Although he loves his sporty 2015 Subaru BRZ, he admits it's not the best car to make out in because of the low bucket seats and almost no space either in the front or the back.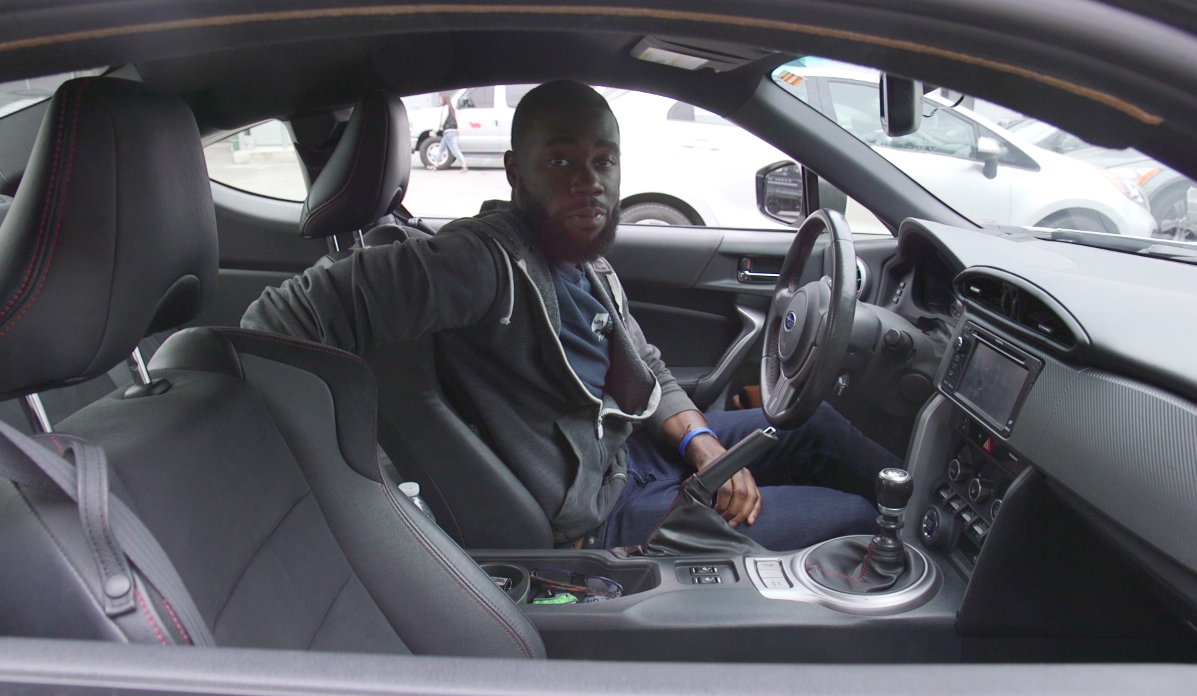 So he asked his very tall buddy, Garret, to help him find the perfect car with plenty of space for canoodling. Easy enough, right?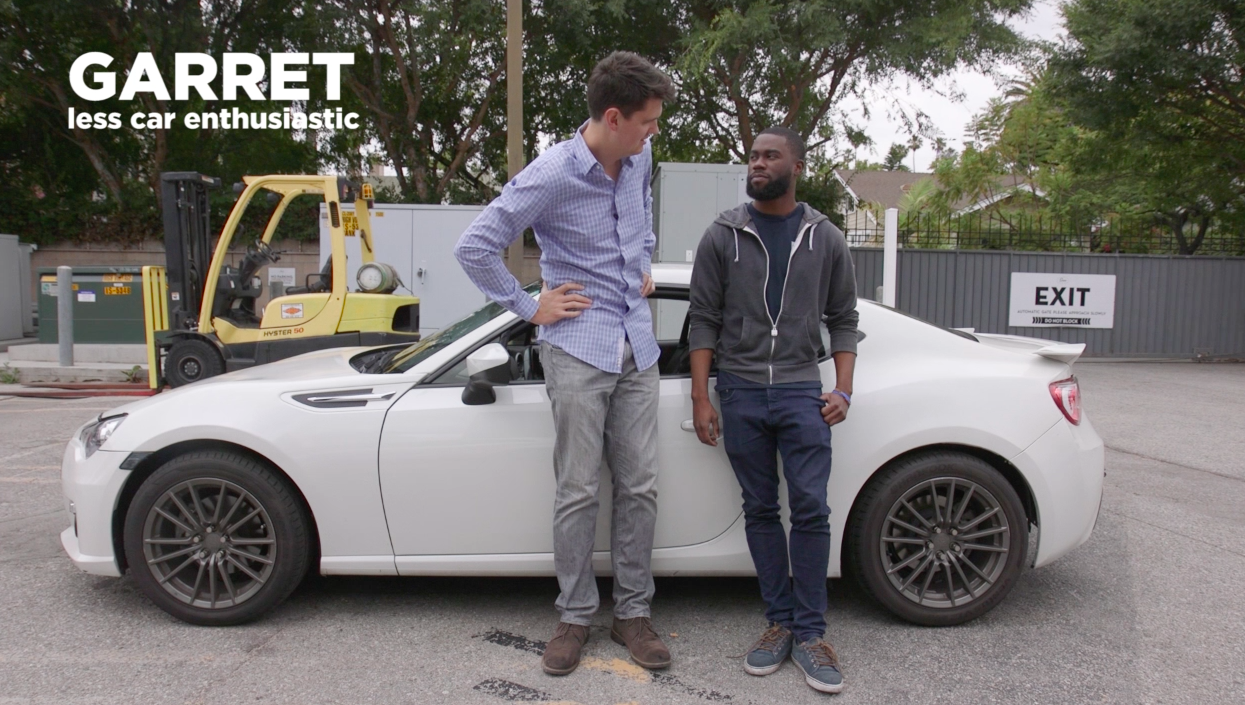 First, the guys head on over to try out a badass yellow Hummer H2 because — if you're talking space — this baby has space!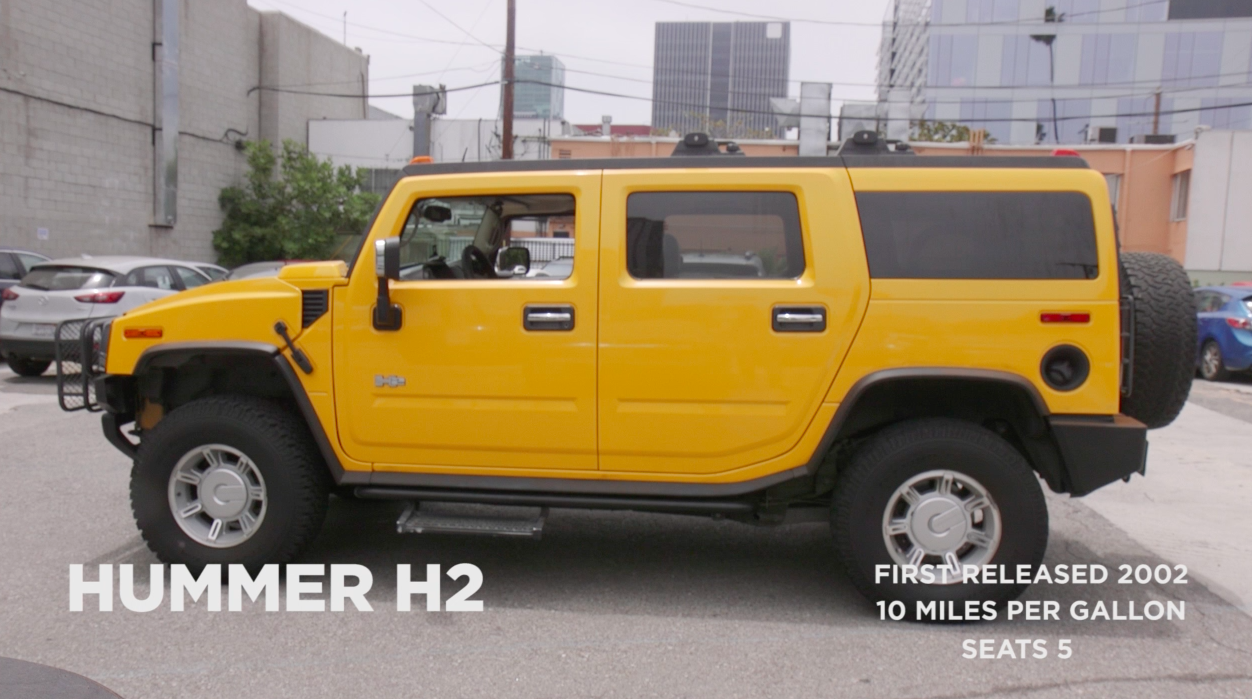 Of course, they did the obligatory impromptu photo shoot like a couple of rap stars because... did you not SEE that they had a Hummer to play with?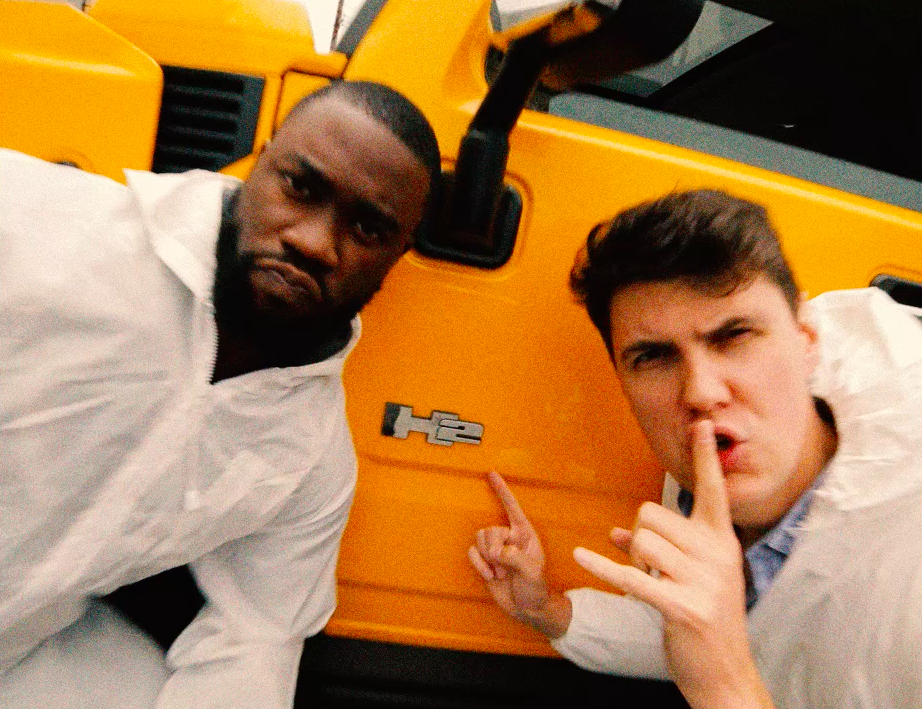 But now comes the ultimate test: Can you make out in this baby, comfortably? The bros go in for the hug.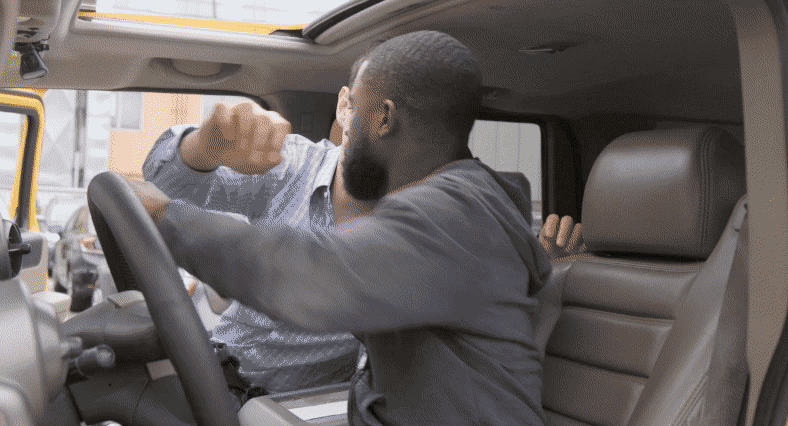 So after they found out bigger did not necessarily equal better, they went from trying out the biggest car they could find to testing out the smallest one they could find.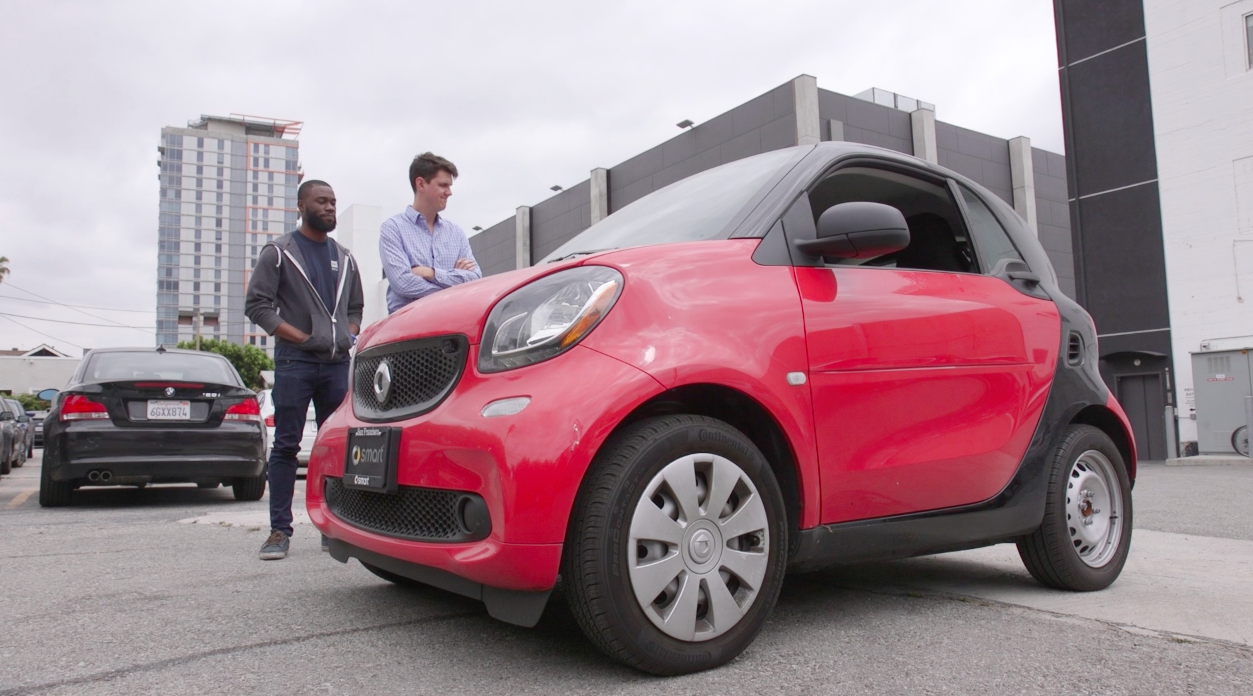 That would be the 2015 Smart ForTwo. It seats (you guessed it) two, and you get 34 miles to the gallon. Not bad, eh?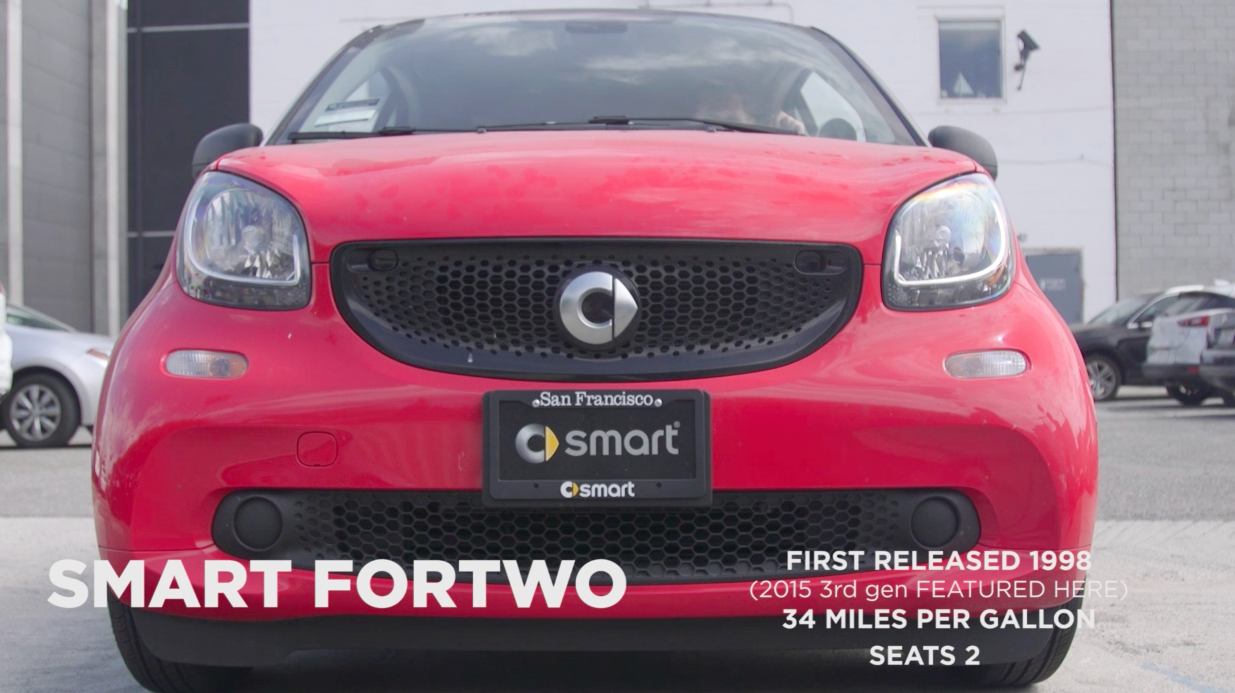 Cool cool, but can you make out in it? The fellas, once again, put it to the ultimate test...and it was perfect!