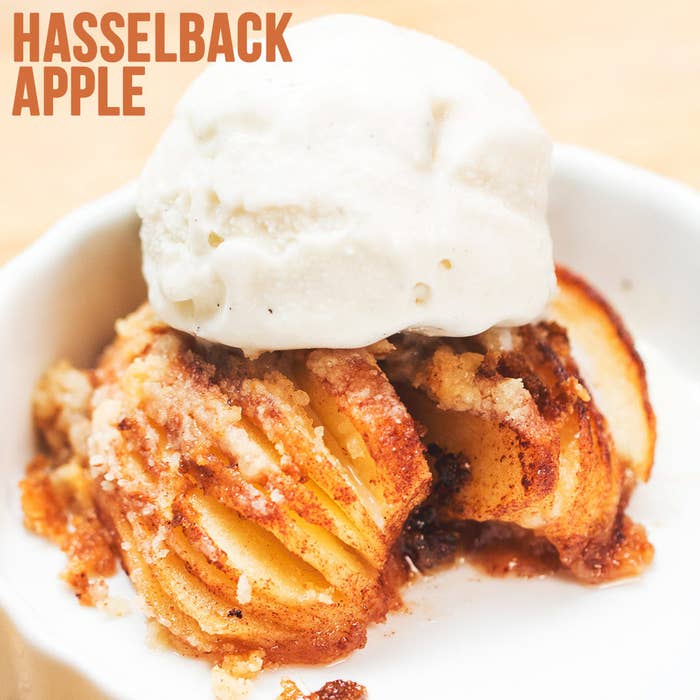 RECIPE:
Serves one apple, per person.
Halve and core an apple of your choice. Honeycrisp and Grannysmith are both great options for baking.
Make vertical slices in each apple 1 cm thick, stopping 2 cms from the bottom of each apple half.
Baste with a mixture of 1 Tbsp melted butter, 1 Tbsp brown sugar, and 1/2 Tsp cinnamon.
Bake at 400F for 20 minutes.
Optional crumble topping: Cut frozen butter into small nibs. Toss in a combination of 3 Tbsp AP flour and 1 Tbsp white sugar until flour and sugar clump up around butter.
Bake an additional 15 at 425F.