This is kimchi.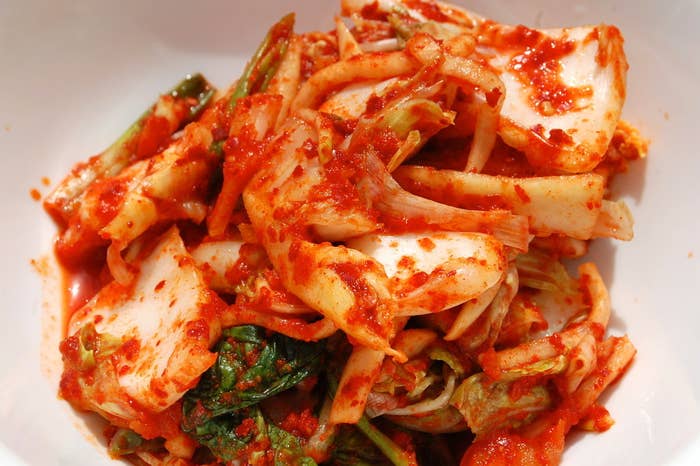 But this is kimchi queso... and it's EVERY. DAMN. THANG!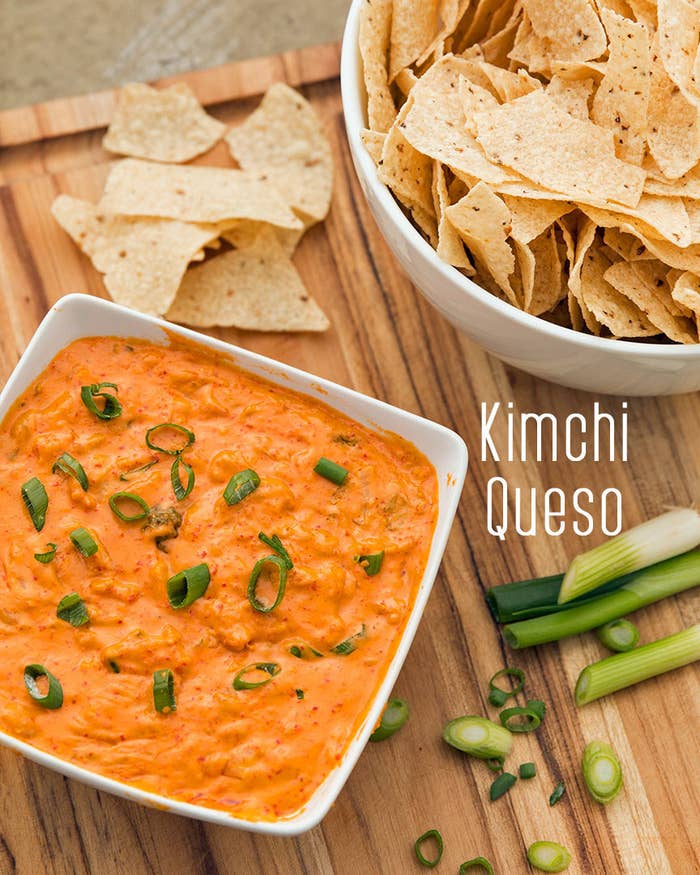 Here's what you will need:
* 1 1/2 cups chopped Kimchi
* 2-3 TBSP Korean Red Pepper Powder (depending on how spicy you want it)
* 5 cups shredded cheddar cheese
* 1 cup sour cream
* 1 green onion chopped
Directions:
In a medium sauce pan, melt cheddar cheese part way (until it's mostly soft but still clumpy) then add the sour cream. Melt and stir until the mixture is smooth. Add the red pepper powder and stir until evenly integrated. Add kimchi and simmer until evenly mixed and smooth. The liquid from the kimchi may give the appearance that the queso is chunky, continue heating and stirring 5-10 minutes and it will smooth out. Serve garnished with chopped green onion. Goes great with chips, raw vegetables, or straight into the mouth via spoon.