Baked potatoes are great on their own, but why not make them better... as nachos!
Baked Potato Nachos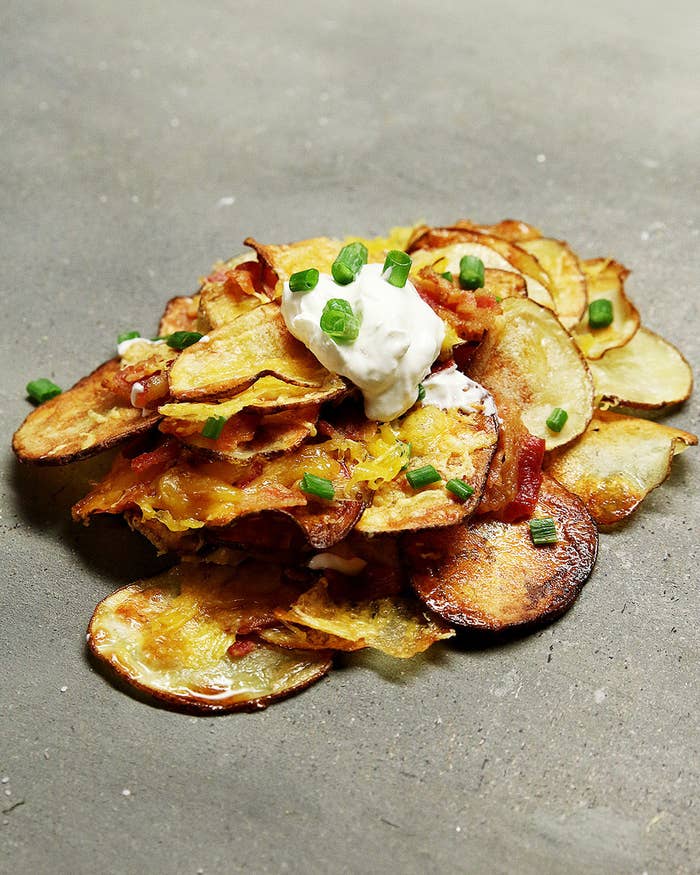 RECIPE:
Slice potatoes into 1/8 inch slices. Lay out on a baking sheet and coat with olive oil and salt. Bake at 425 for 15-20 minutes until golden and crispy on the edges.
Pile baked chips in layers with cheese and whatever your nacho topping preference is. Feel free to get crazy with it. Bake another 5-10 minutes until everything is melty and looking good.