Easy One-Tray Chicken and Veggies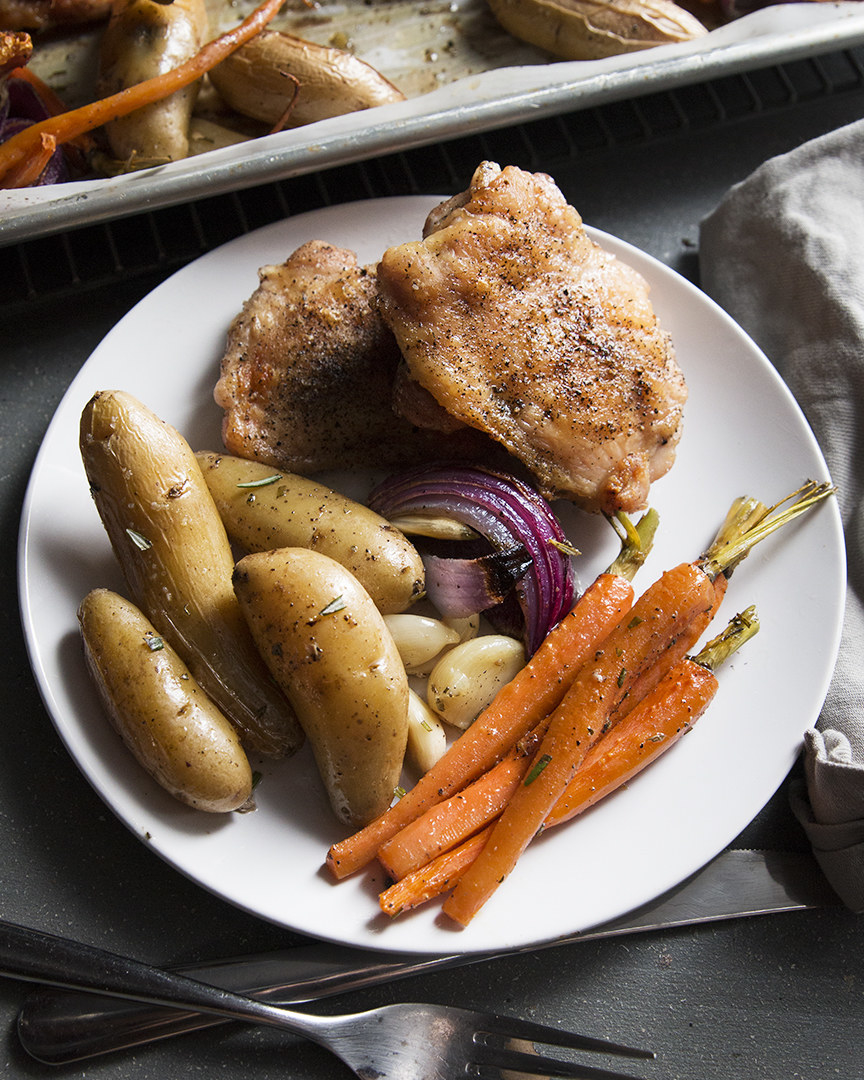 INGREDIENTS
Servings: 3-4
1 pound fingerling potatoes
½ pound carrots
1 medium red onion, thickly sliced
2 teaspoons salt
1½ teaspoons black pepper
1 teaspoon rosemary, finely chopped
1 tablespoon olive oil
4-6 garlic cloves
6 skin-on chicken thighs
PREPARATION
1. Assemble potatoes, carrots, onion, and garlic on a parchment-lined baking sheet. Drizzle with olive oil and sprinkle with rosemary and half of the black pepper and salt. Roll around and rub to coat everything evenly.
2. Sprinkle remaining salt and pepper on either side of each chicken thigh. Arrange chicken thighs skin-side up on top of the vegetables.
3. Roast at 425˚F/220˚C for about 40-50 minutes or until the chicken reads 165˚F/73˚C internal temperature and skin is crispy.