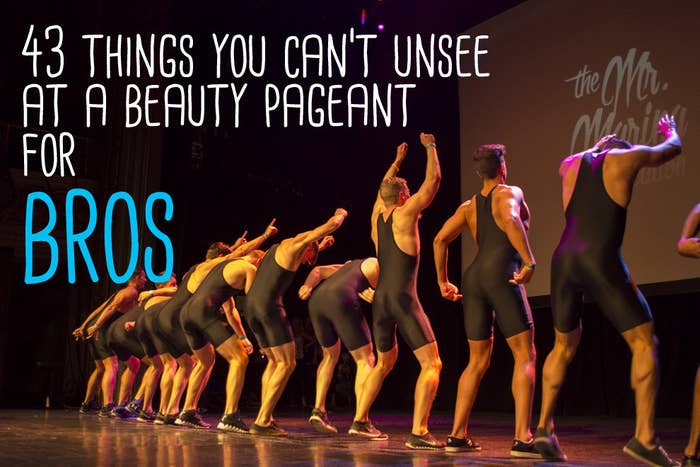 Now in its fourth year, San Francisco's Mr. Marina Contest is a baffling show of bro-dom.
The Marina neighborhood is essentially the city's Frat Row, a haven for freshly sprung college grads to live together in tiny apartments and chug Bud Light Lime at happy hour after clocking out of their finance jobs. At its annual pageant, 12 contestants compete to see who can reign as the king of an area code known for day drinking, shirtless lawn games and frat guys who will just never leave the lifestyle.
Far from the displays of turbo drinking that marked the event's first edition, the pageant benefits the Leukemia and Lymphoma Society and this year raised an impressive $190,000 for the cause. The boys are judged on a combination of their scores from each of the three rounds, plus a huge emphasis on their individual fundraising efforts.
Take it away, boys:
1.
A line around the block before the doors even open.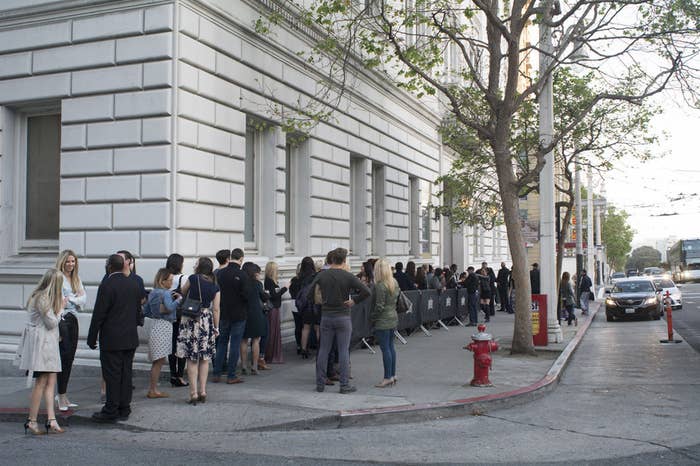 2.
Drinks named for Marina landmarks.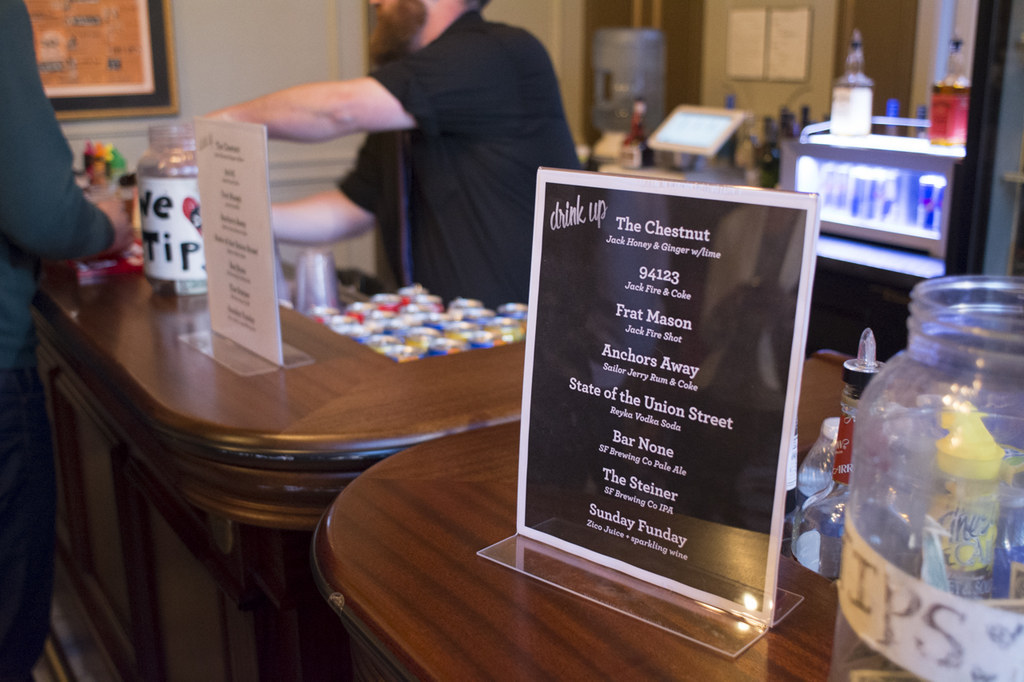 3.
Mimosas at 7 p.m. on a Wednesday.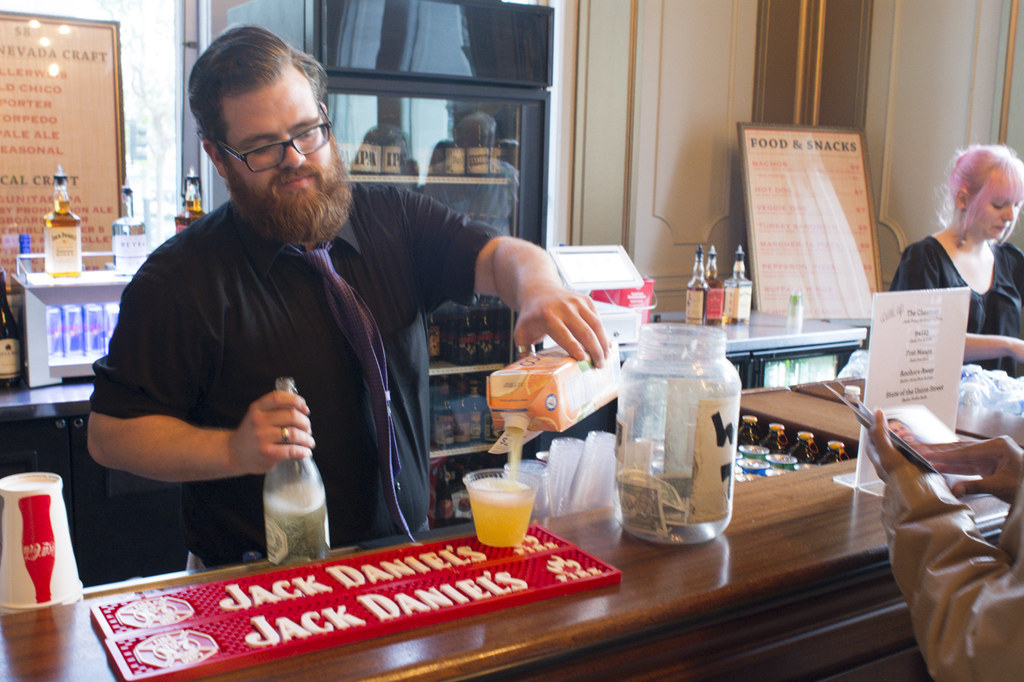 4.
A program booklet designed to resemble the controversial The League dating app.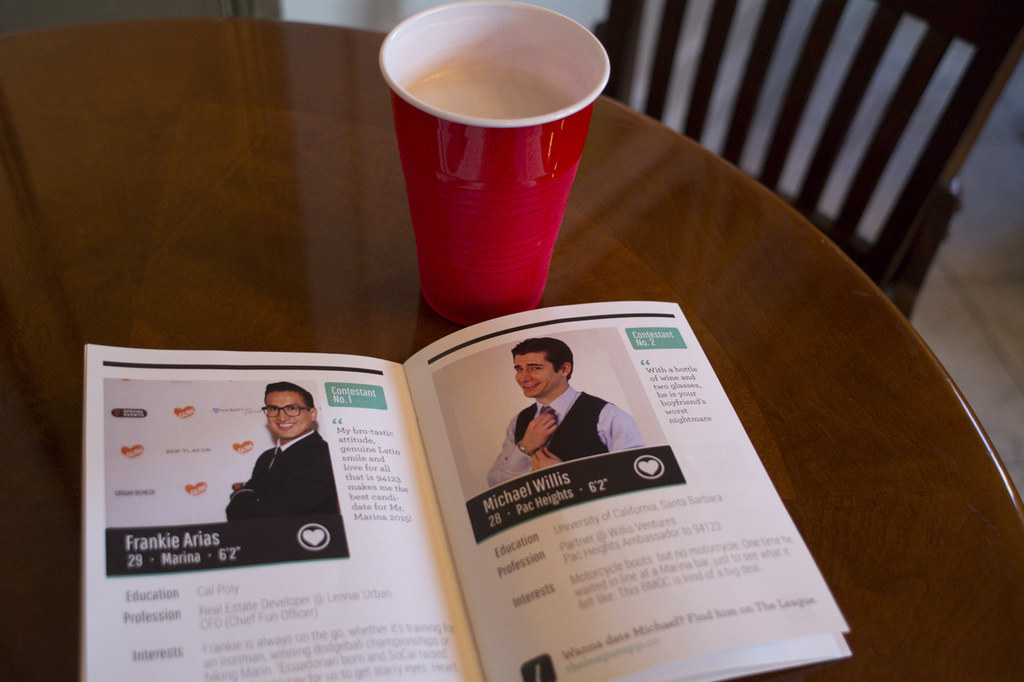 5.
Short shorts.
6.
Fedoras and beer pong.
7.
Giant blow-ups of this contestant's face.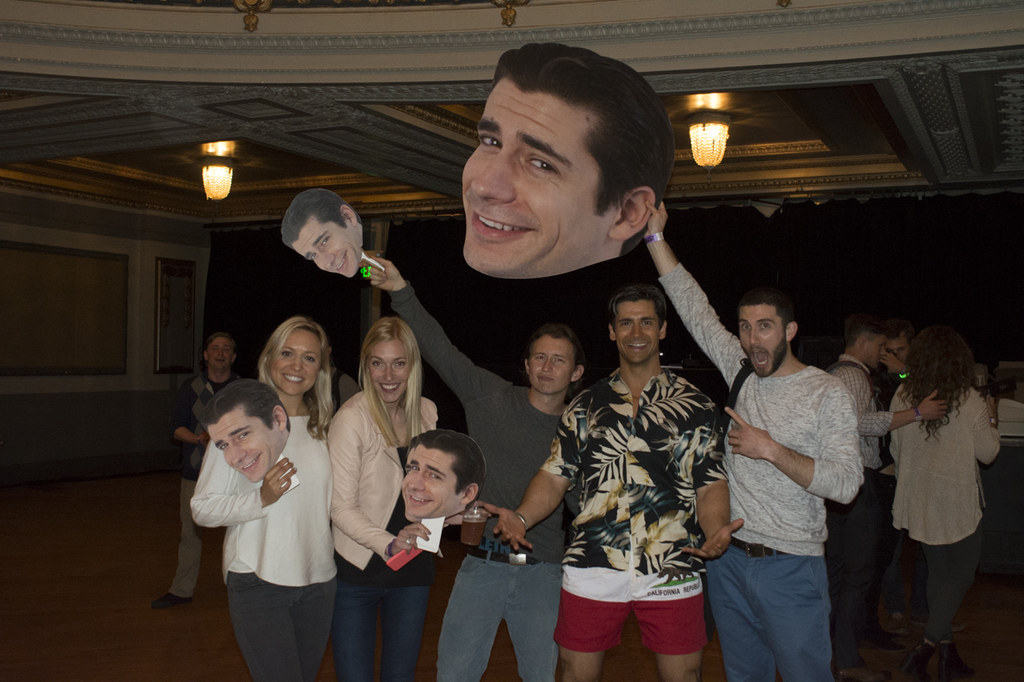 8.
This guy repping hard for Beverly Hills.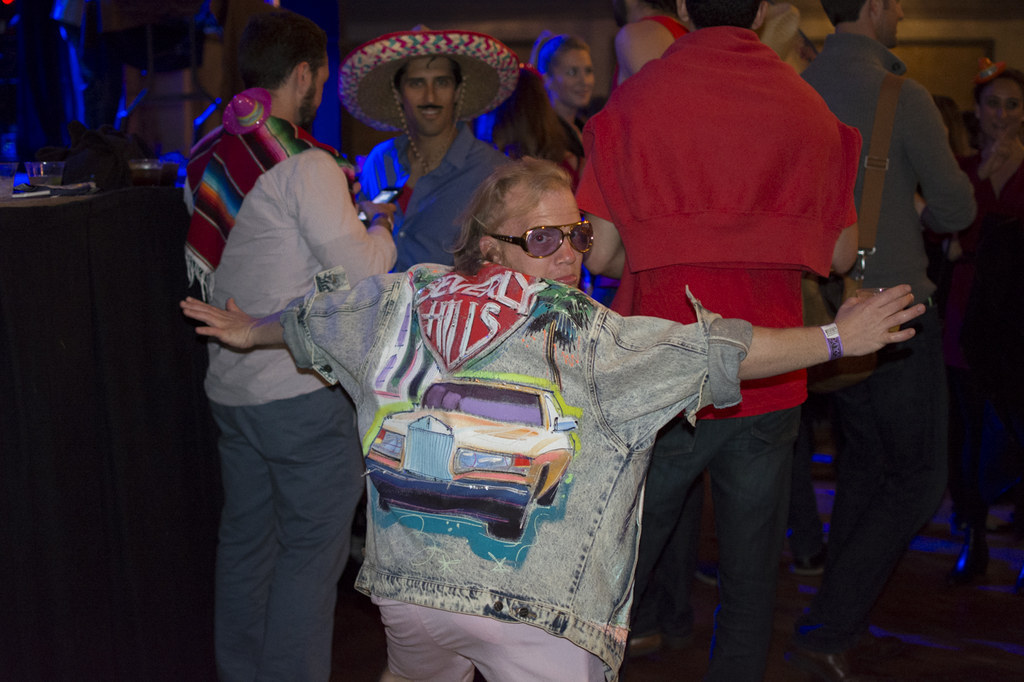 9.
A shiny DJ.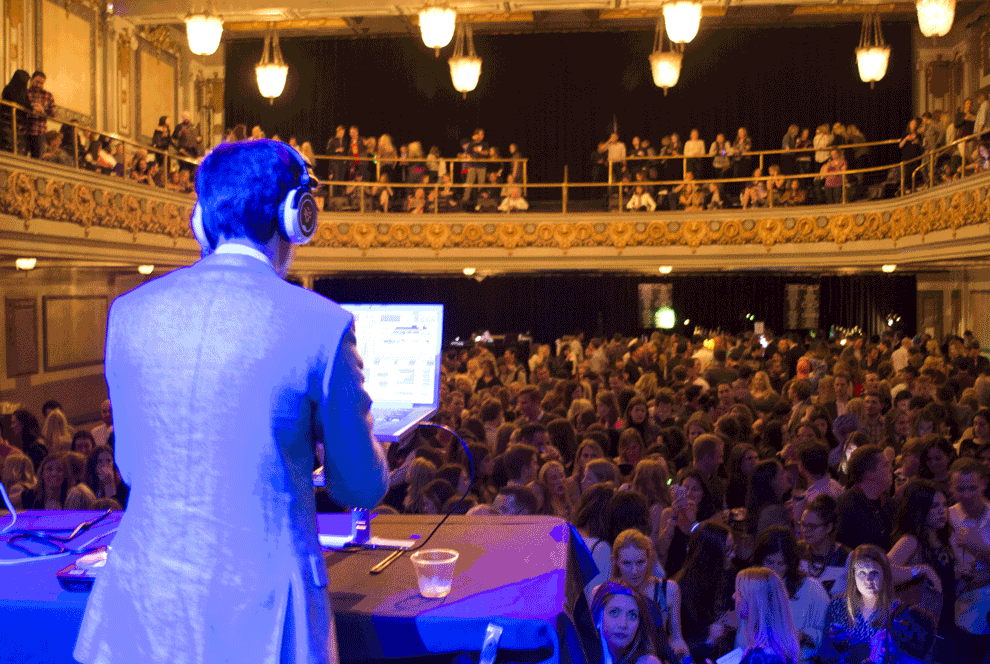 10.
Double (triple?) fisting.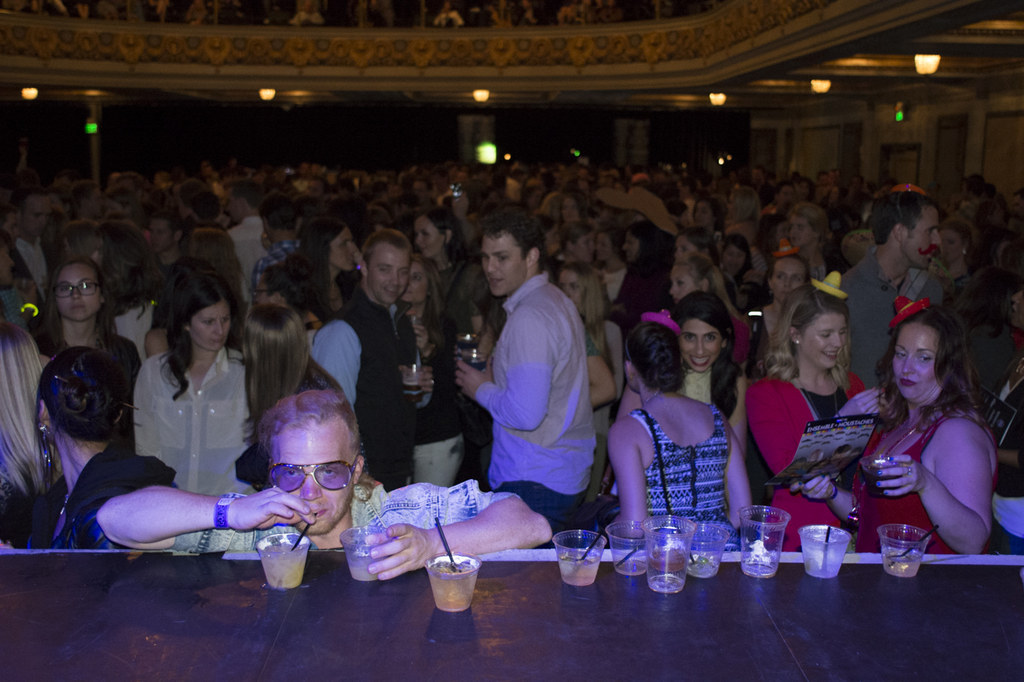 11.
Ironic sombreros and mustaches.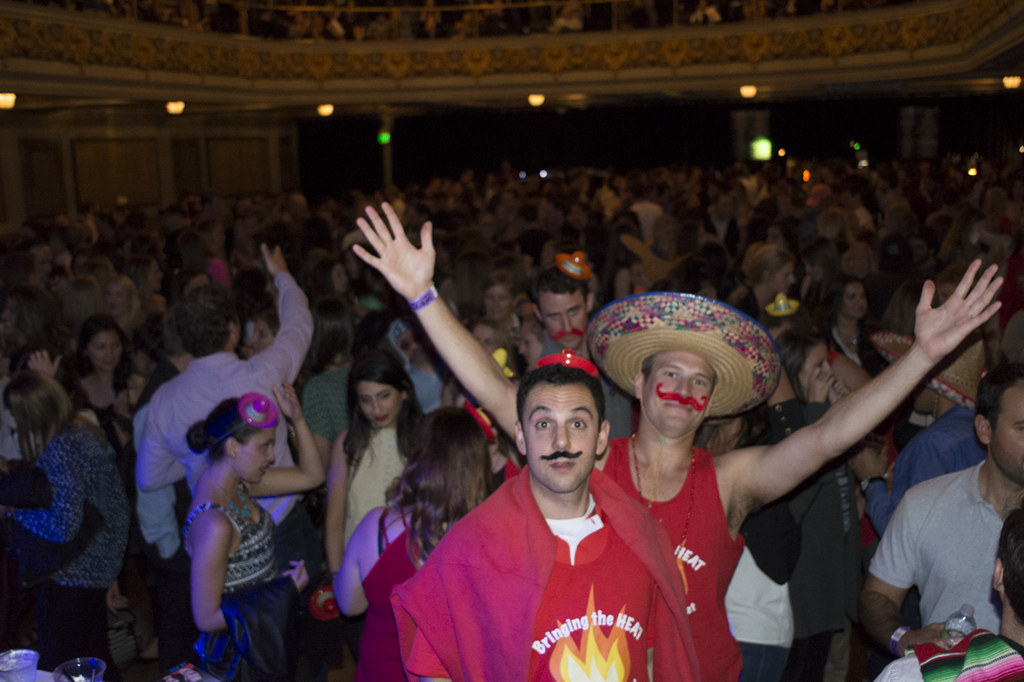 12.
Serious gamefaces. (The event follows the traditional Miss America format with a swimwear portion, a talent segment and a "Marina-wear" Q&A round where contestants show off their very best fist-pumping and "sky's out, thighs out" attire.)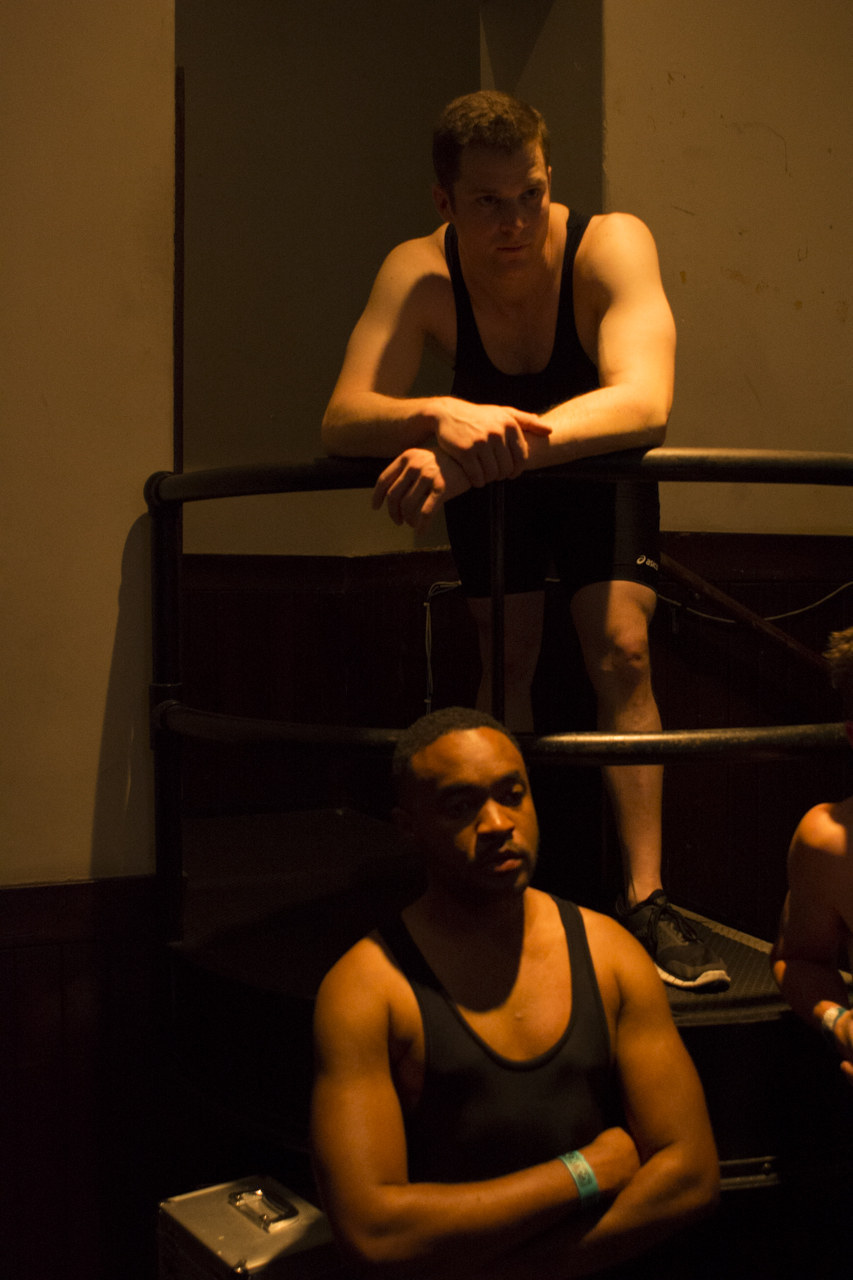 13.
Spandex-clad butts doing a Beyoncé number.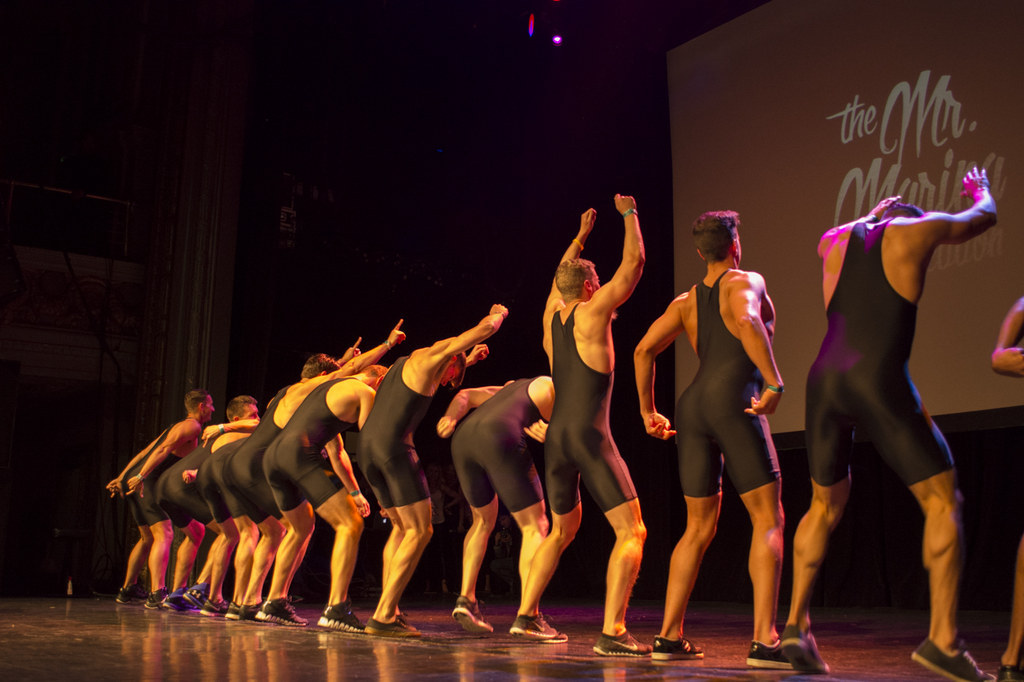 14.
The reigning Mr. Marina judging his fellow bro's yoga form.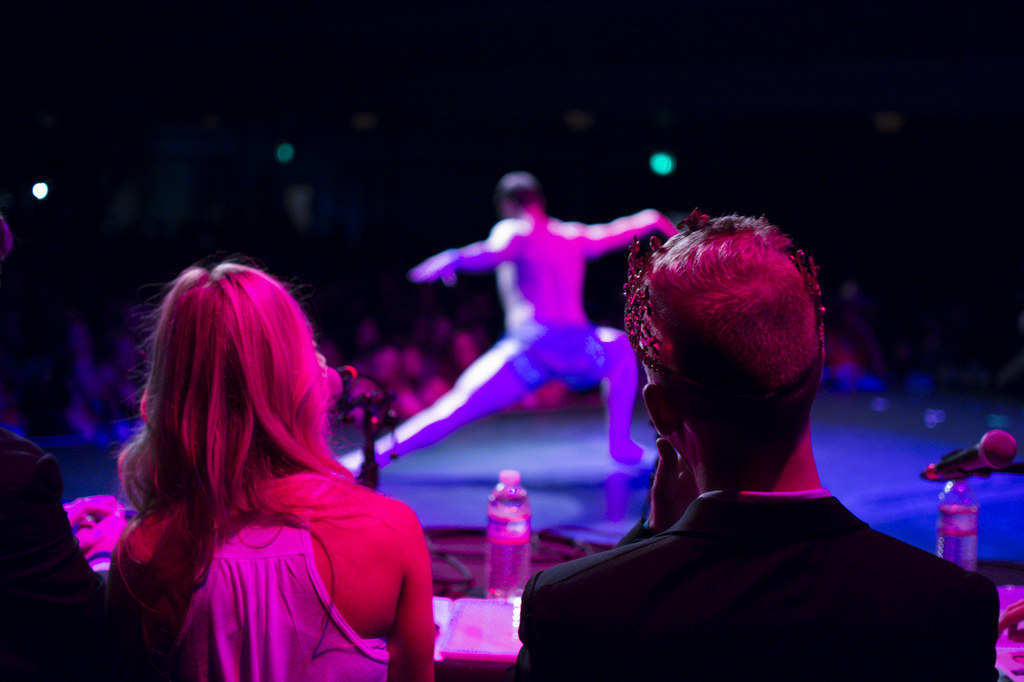 15.
Beer-chugging through a plastic flamingo.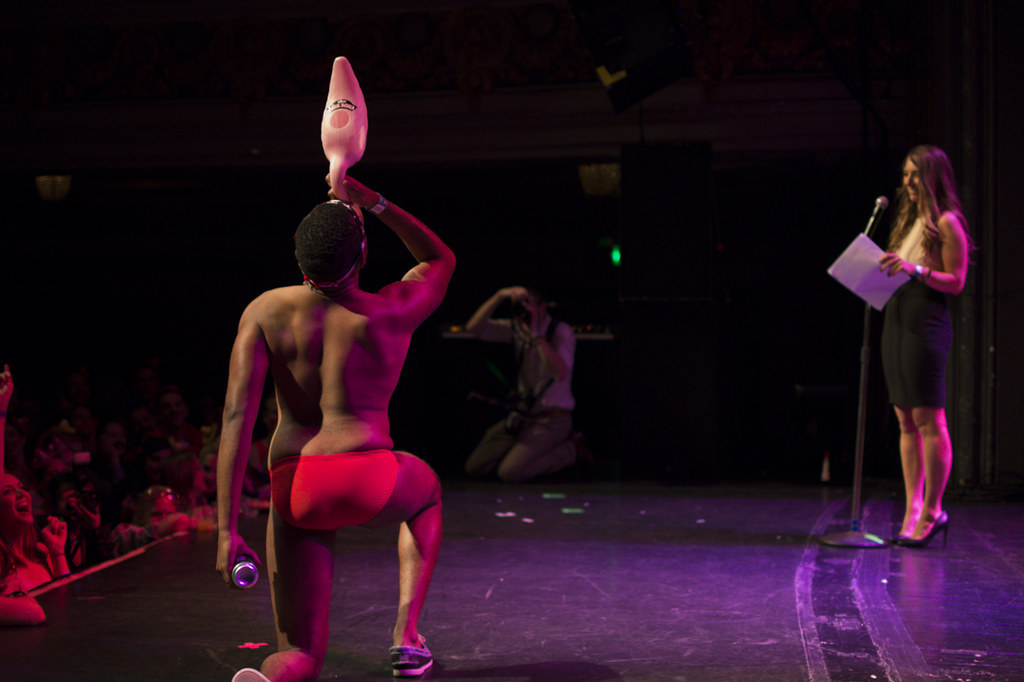 16.
A merman in a cardboard seashell.
17.
Ironic swimwear.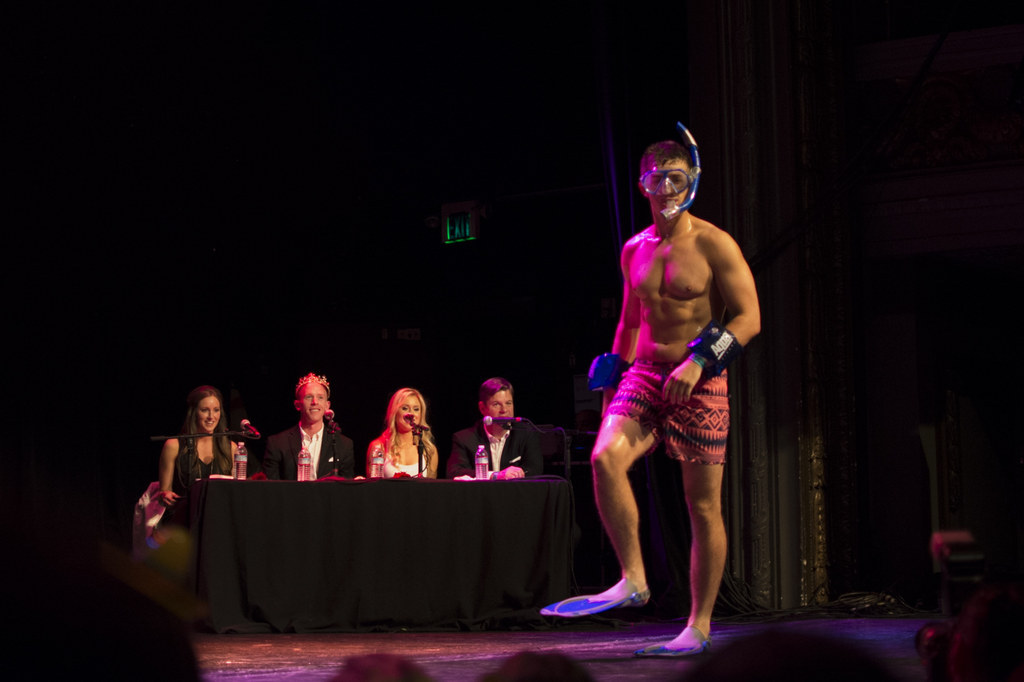 18.
Unironic swimwear.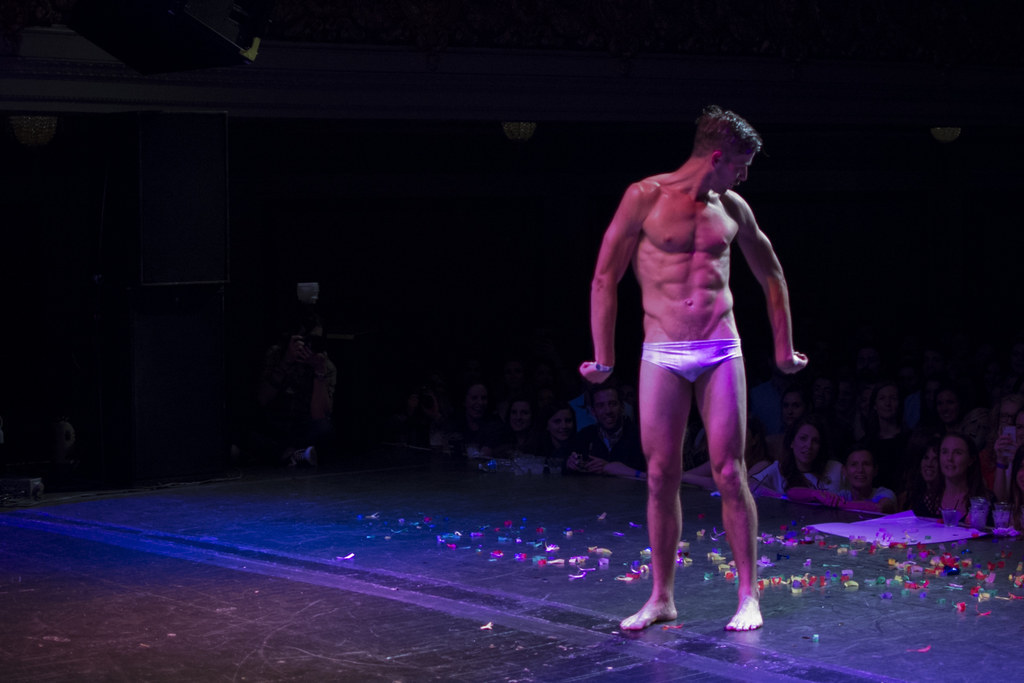 19.
Awkward dancing to Taylor Swift.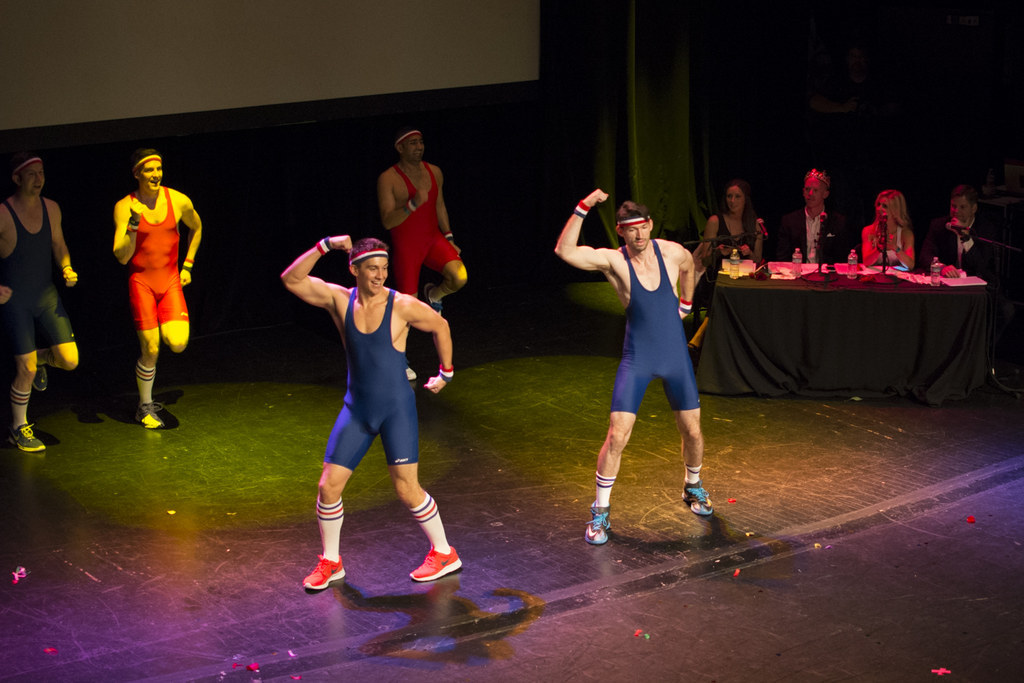 20.
This Smooth Criminal.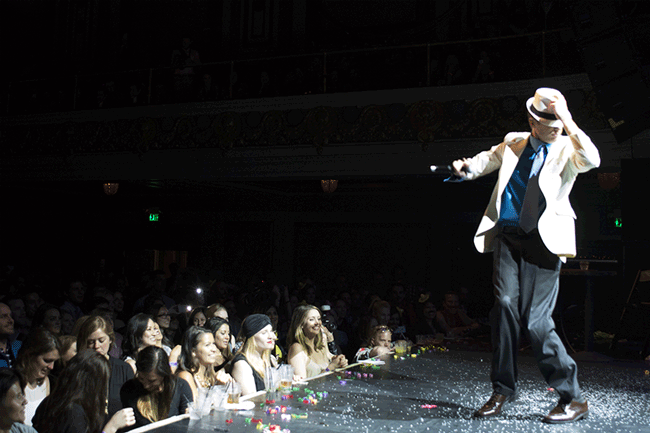 21.
Bros rapping to Biggie Smalls.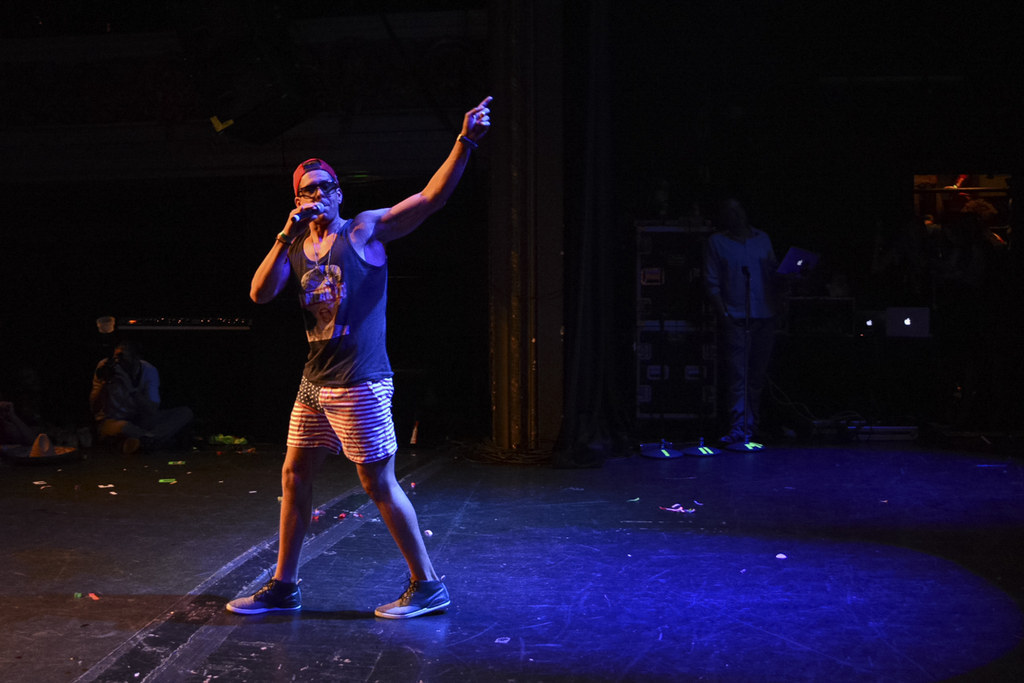 22.
A guy in greenface doing a dance from The Mask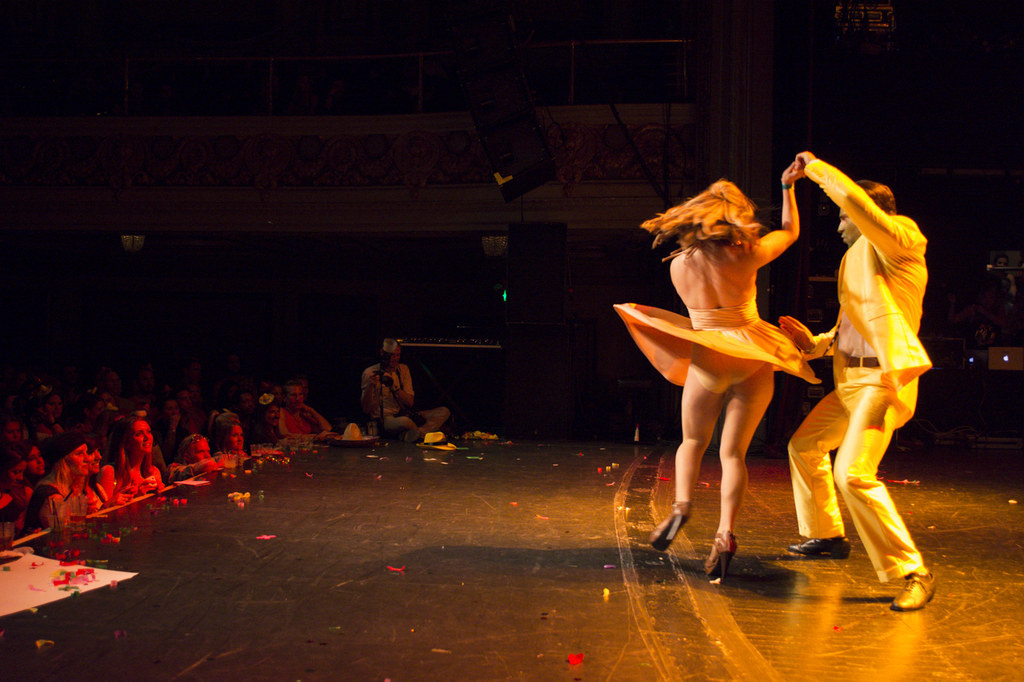 23.
No, but seriously: what is greenface?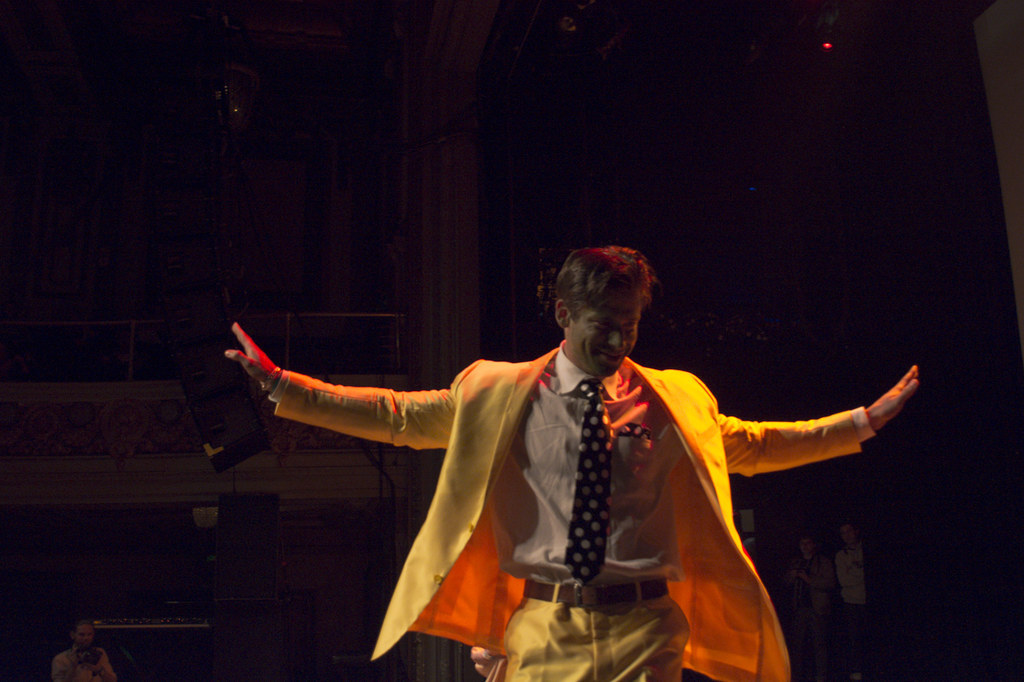 24.
A contestant playing a heartfelt song while a video of himself plays in the behind him.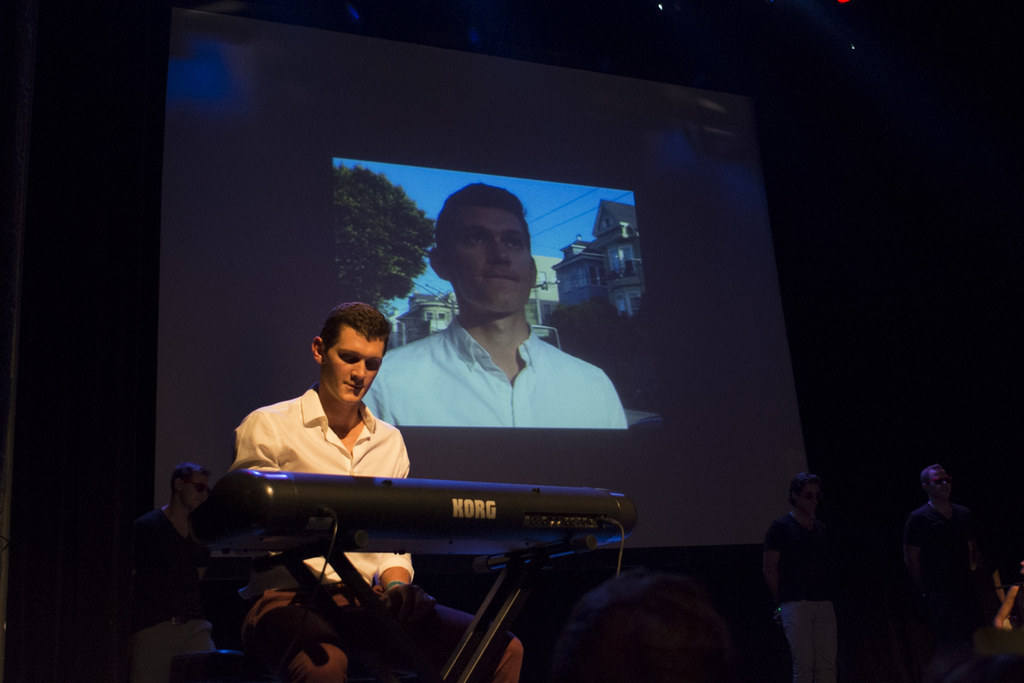 25.
Bros in body suits covering the dance from Sia's "Chandelier"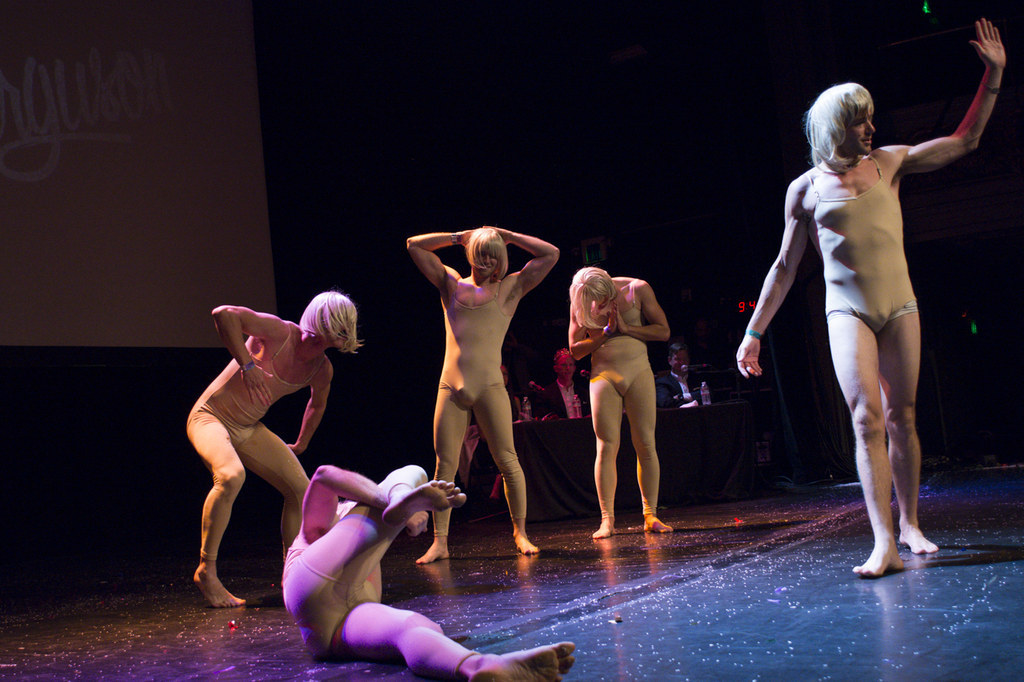 26.
More bros rapping.
27.
Simulated morning-after snapchatting.
28.
Sun's out guns out?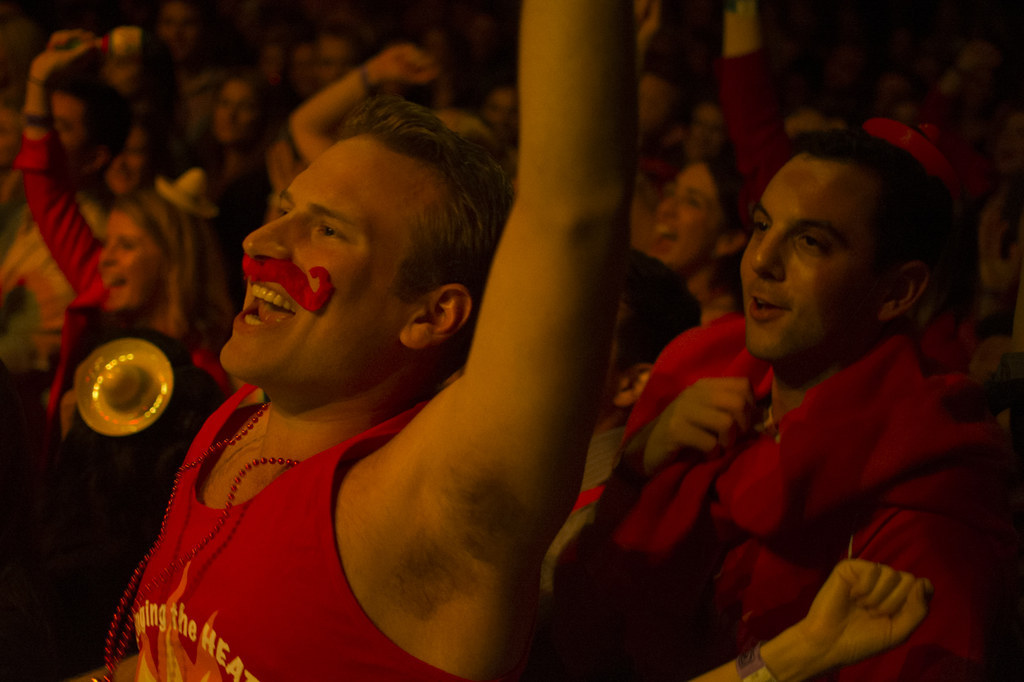 29.
Salsa dancing.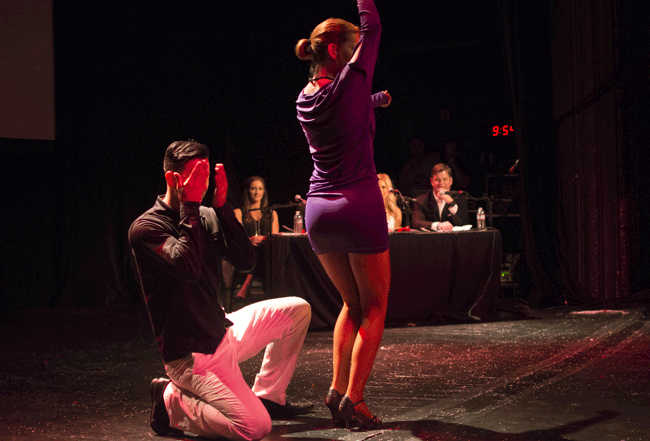 30.
Impeccable footwear.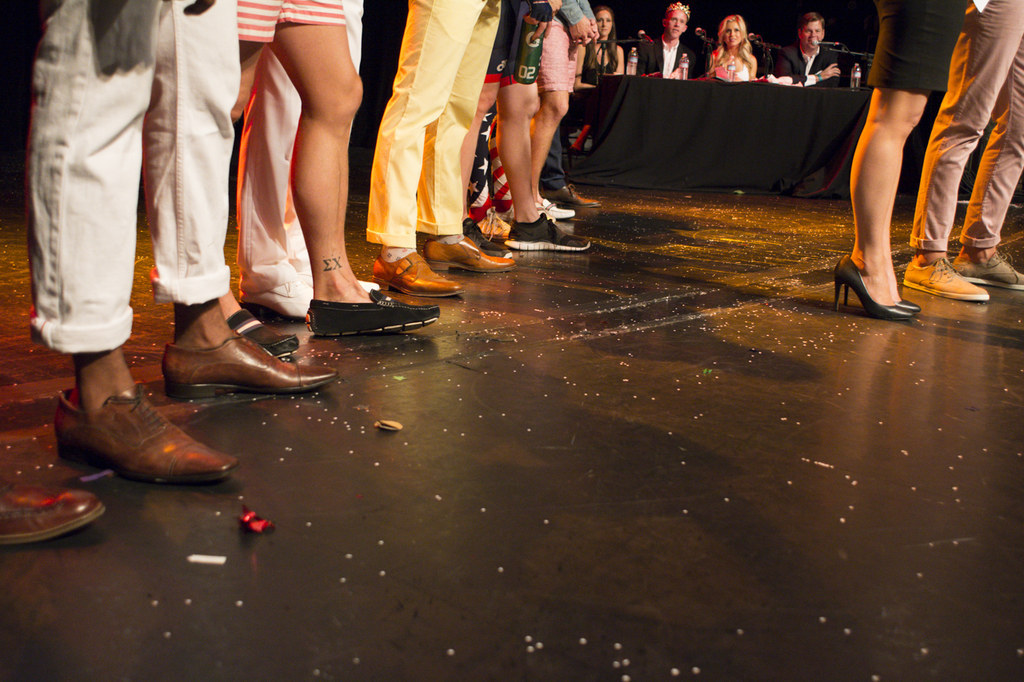 31.
ENHANCE.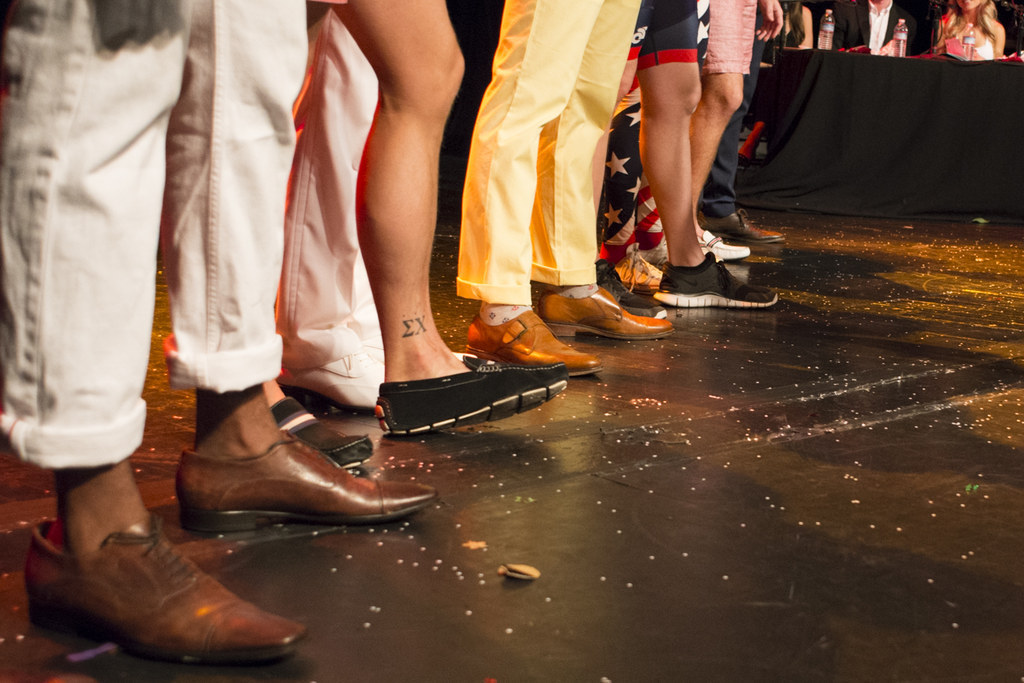 32.
ENHANCE.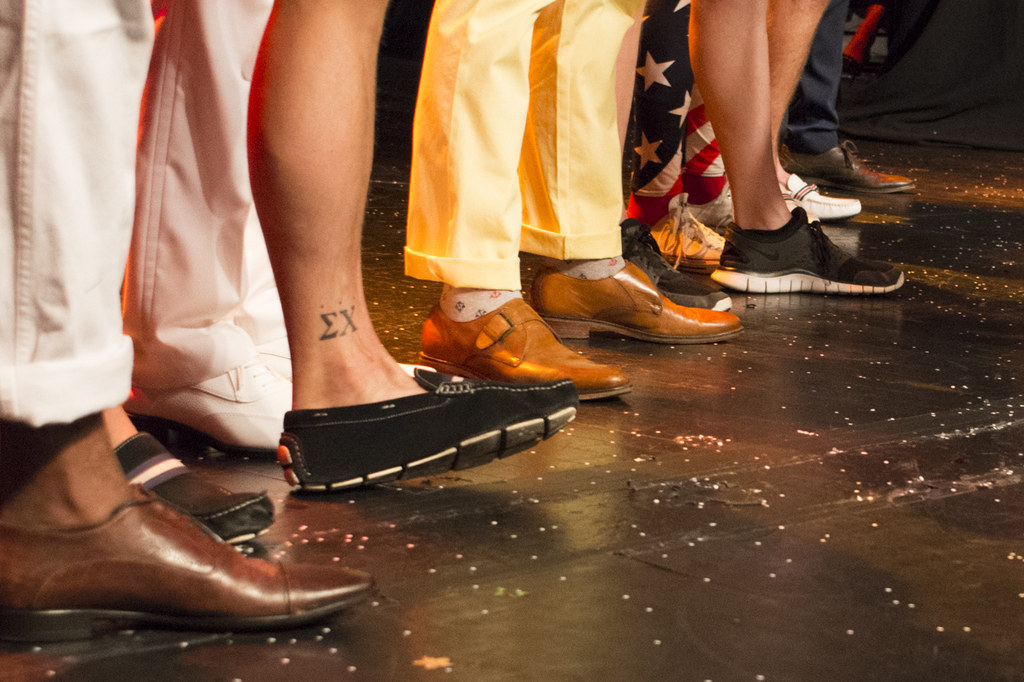 33.
Dogs as accessories.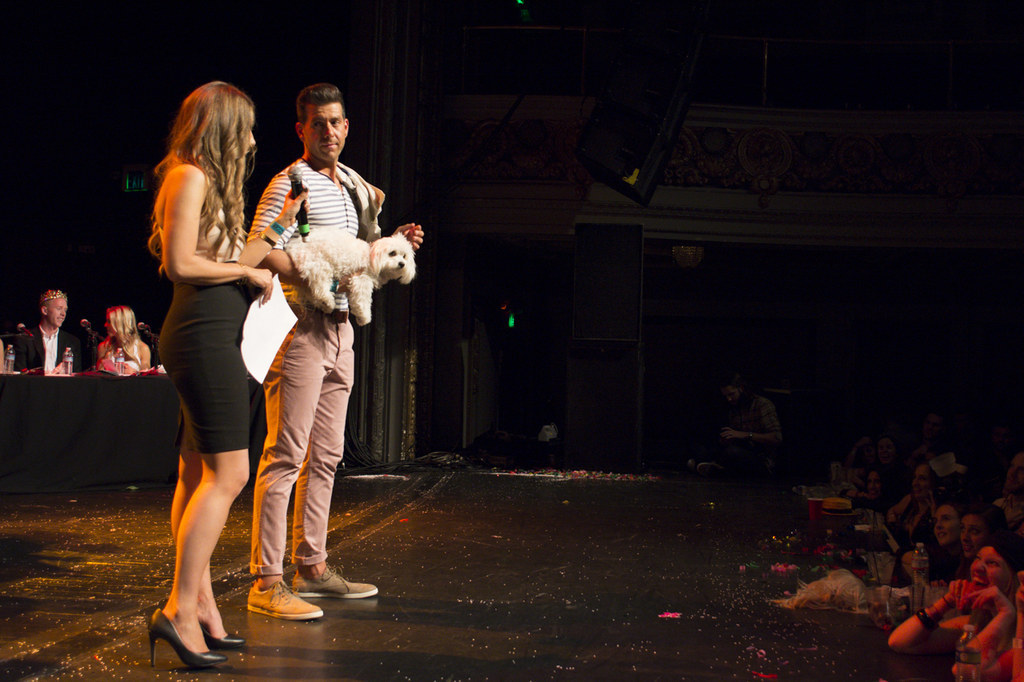 34.
A contestant trying to get the hostess' number.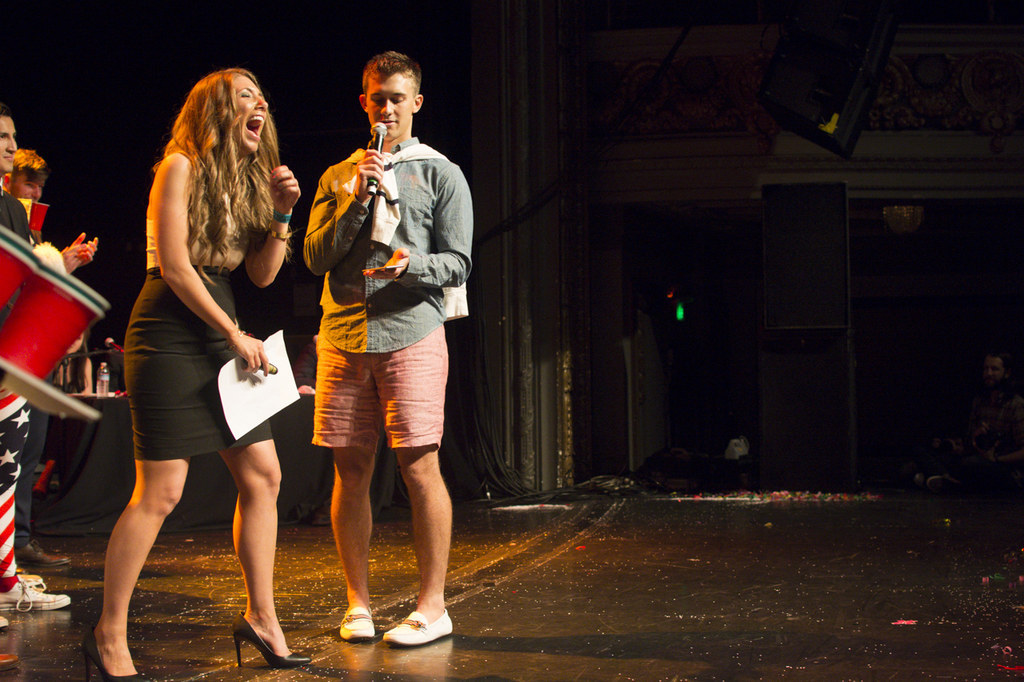 35.
This guy dressed as a beer pong table.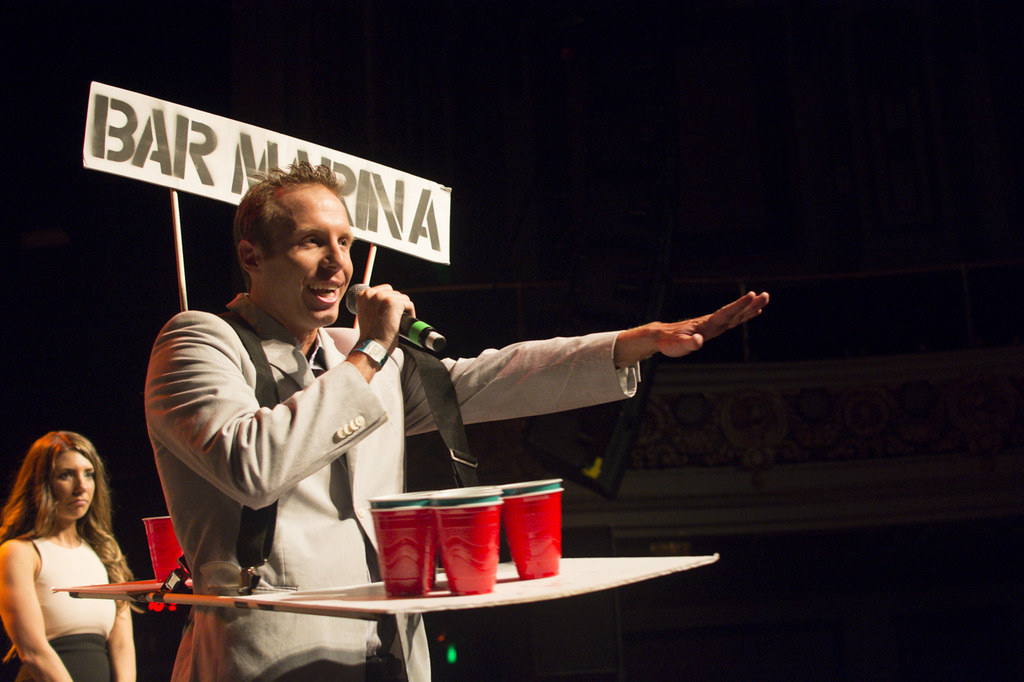 36.
This contestant who doesn't know his mom flew in from out of town and is standing right behind him.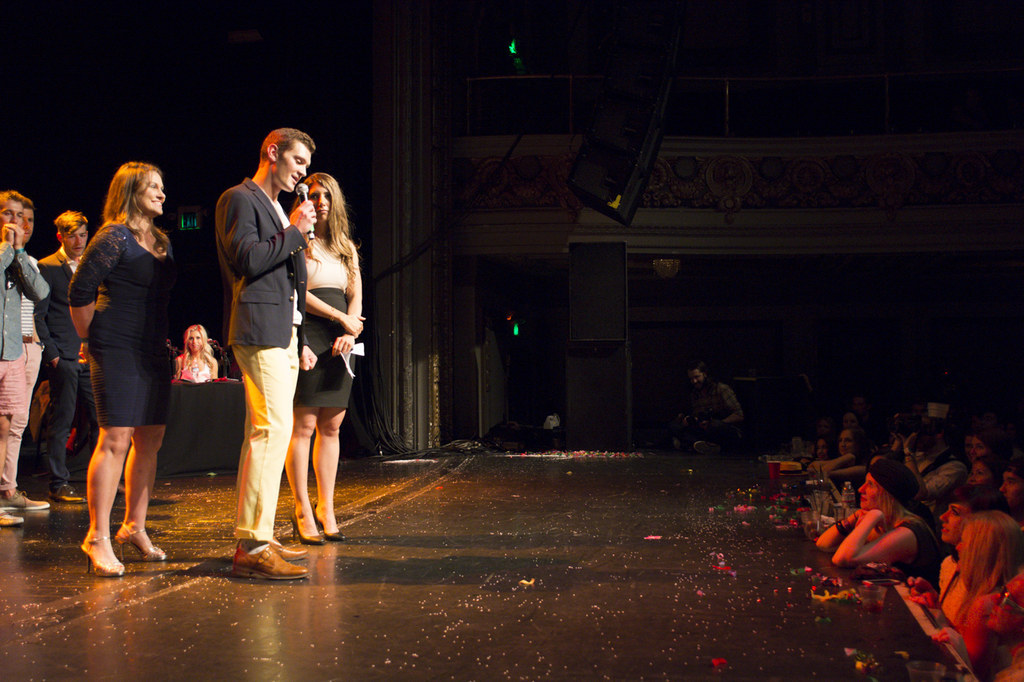 37.
Surprise!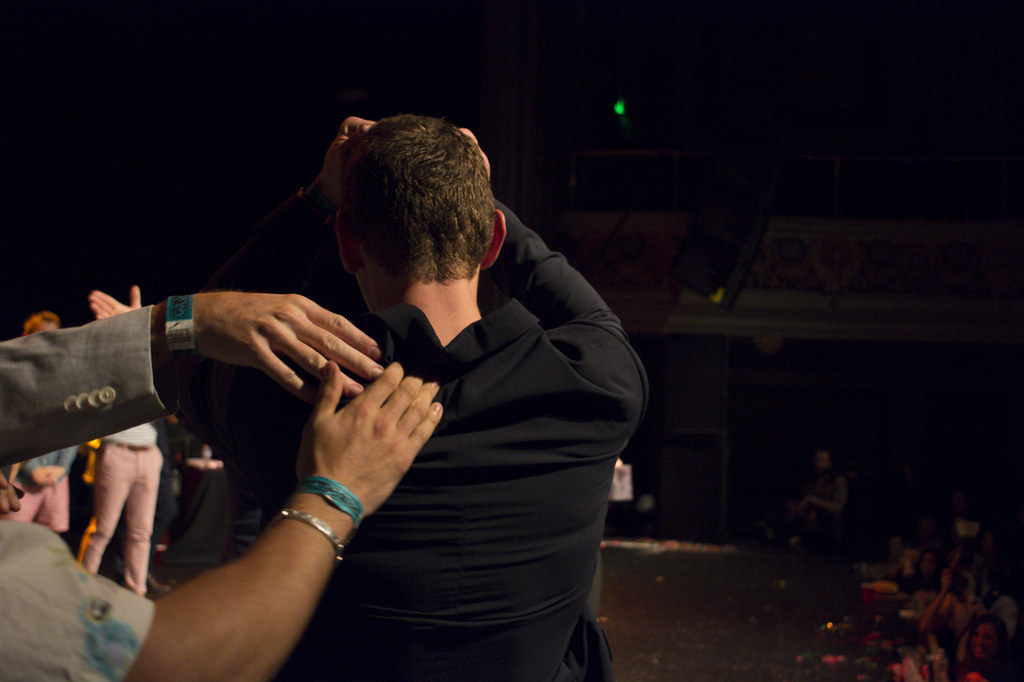 38.
Mom hugs for everybody!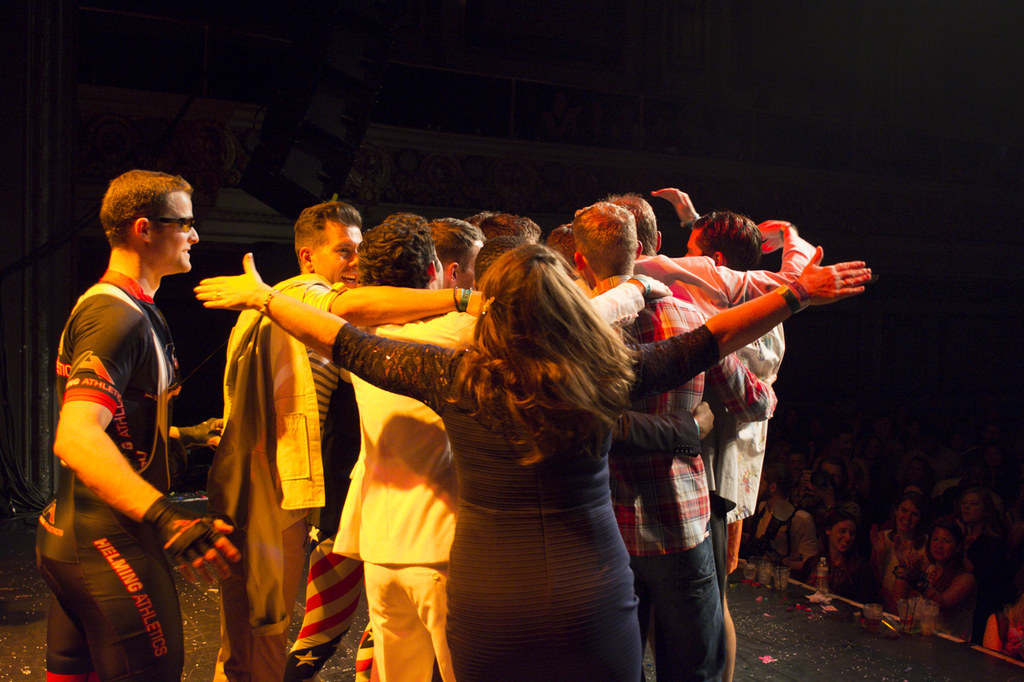 39.
Michael Thomas, your Mr. Marina 2015, beams for the camera.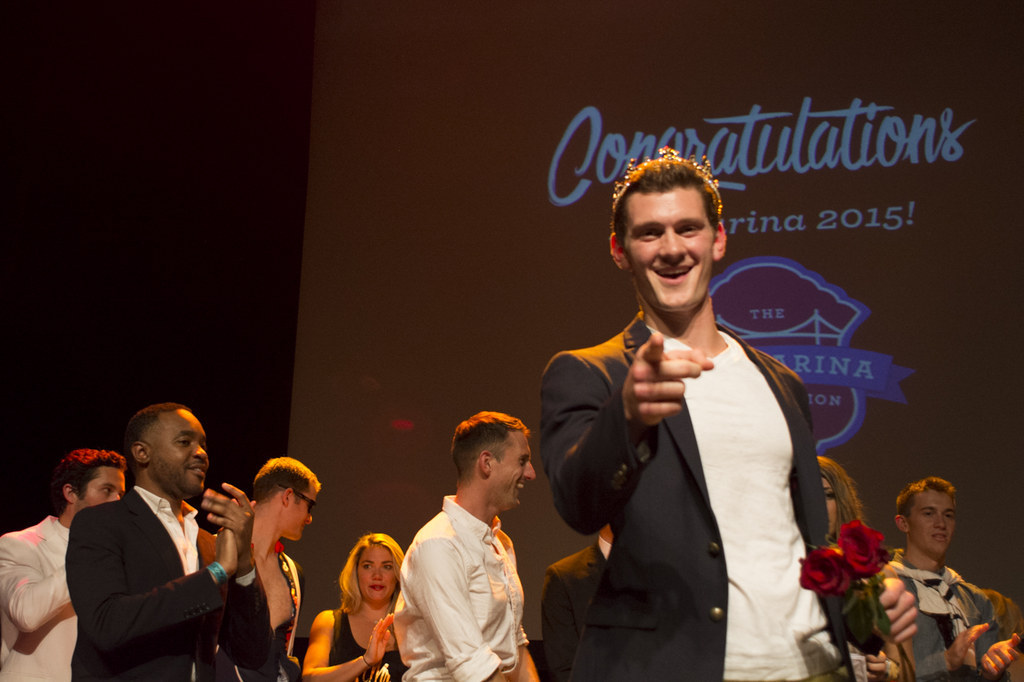 40.
Group photo, with requisite sorority squat.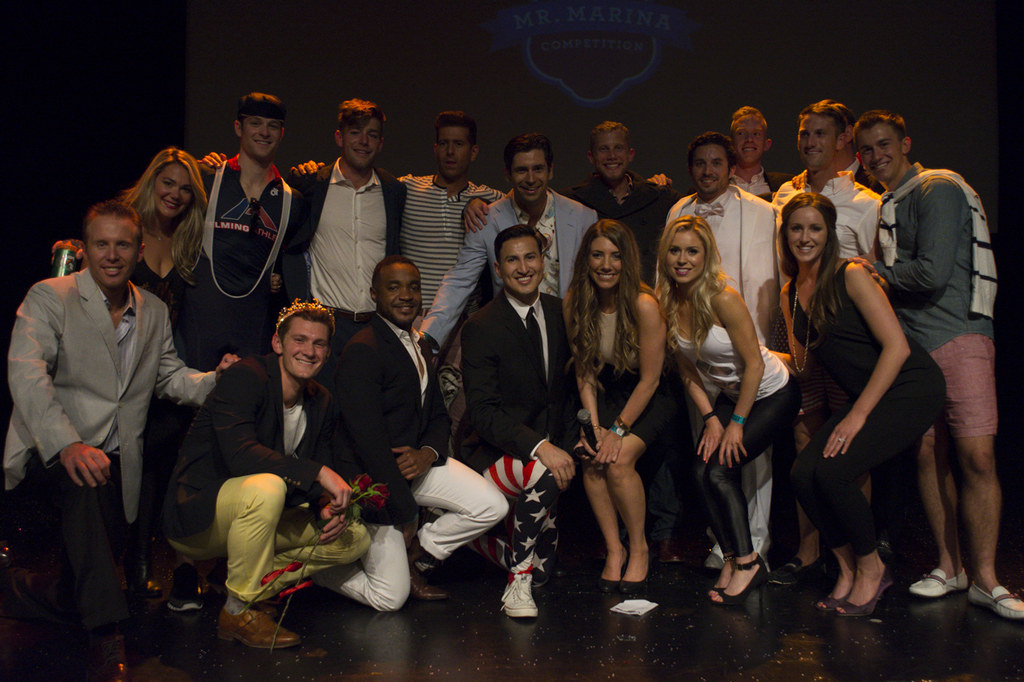 41.
Every good party always leaves some trash behind.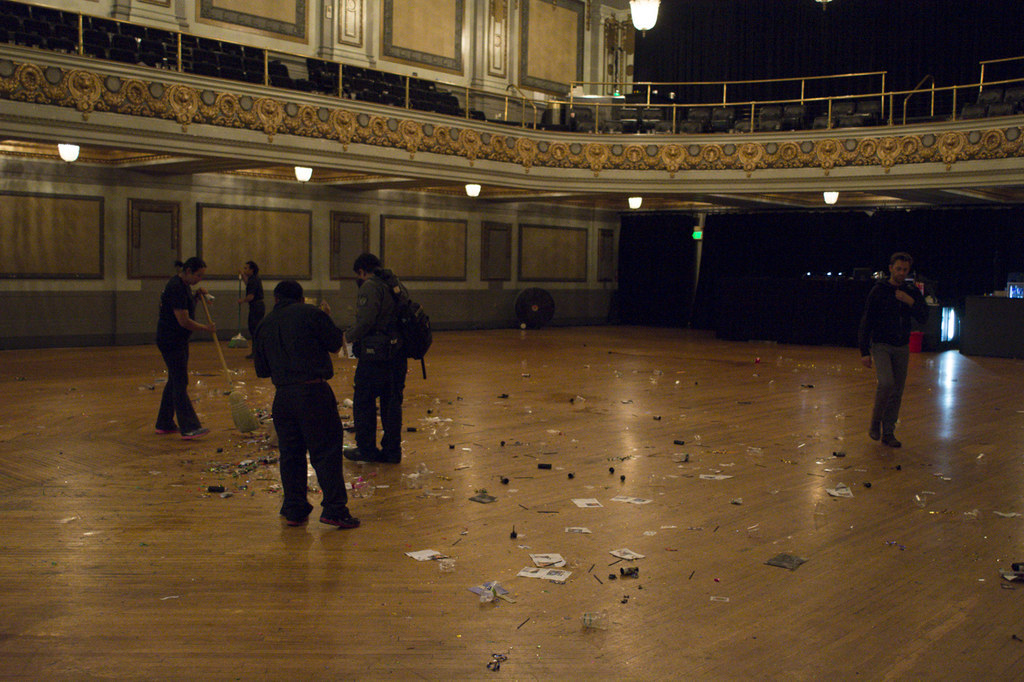 42.
Even if you don't win, you can look good taking an Uber home.
43.
Peace out until next year.