The Idea Didn't Come to Me Right Away.
But I Decided to Go with Michelle Instead.
Apparently, Quite A Few.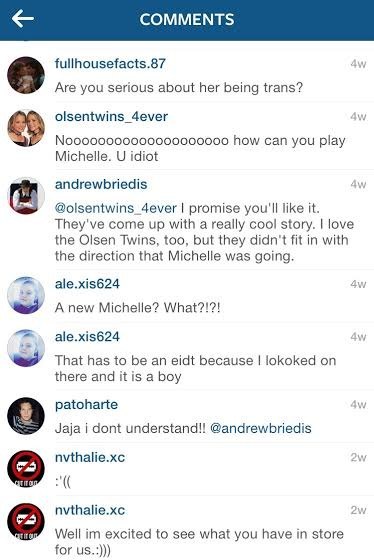 So I Took it to Twitter.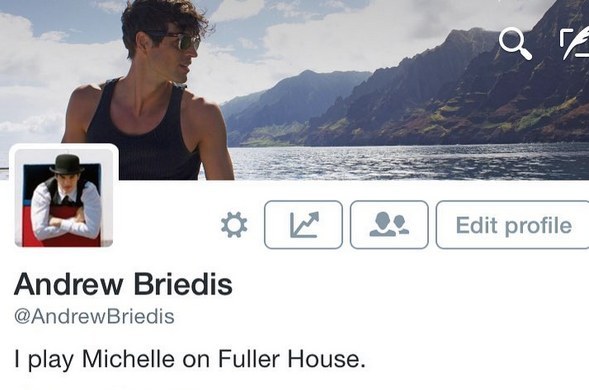 NOTE: The Fuller House Version of Me is a Complete Idiot.
I Tried to Handle the Backlash
Even if It Meant Throwing the Original Under the Bus.
It's Hard to Explain when Michelle Made His Discovery.
My Michelle is Very Millennial.
I Still Get Starstruck.
Even Though Michelle is Male Now, We Stay True to the Original Character.
Fans Started Including Me as a Member of the Cast.
Even a Fuller House PA Got Involved.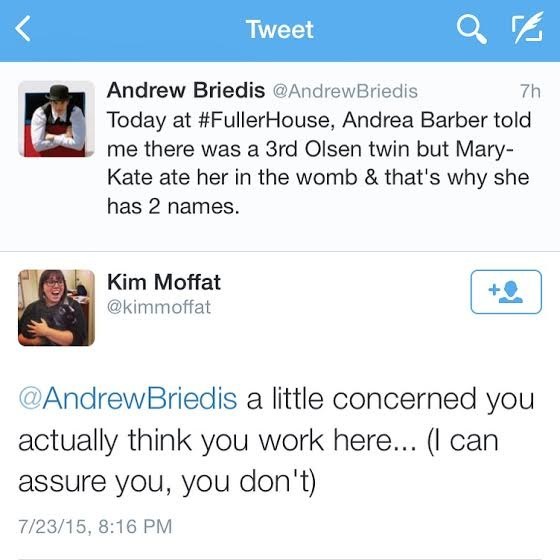 She Wasn't Amused.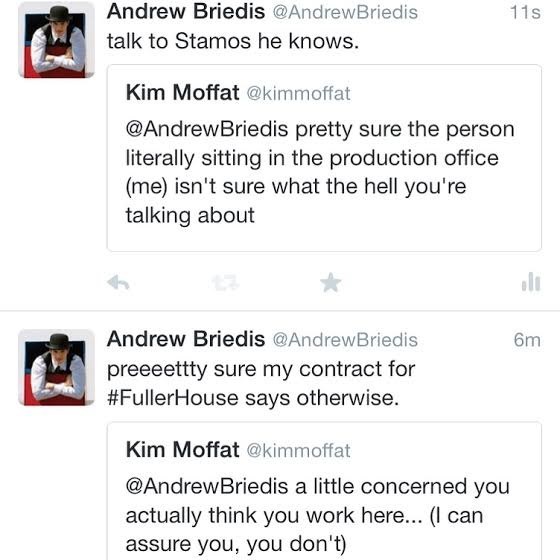 She Finally Came Around After Some Convincing from Others.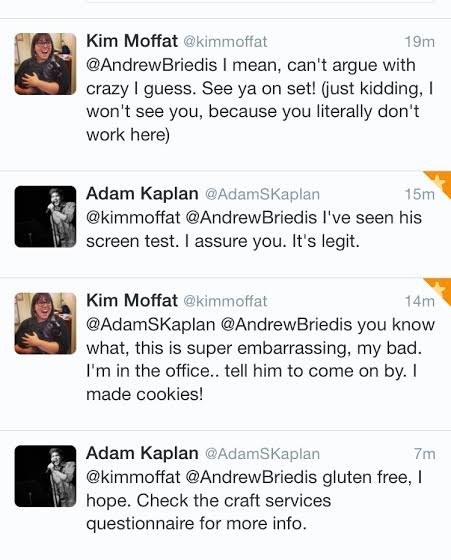 Until She Deleted Her Tweets.
Needless to Say, After That, I Needed a Break.
FUN FACT: I Live in New York, But Can Shoot in LA at the Same Time.
And I Love My Cast!
Then This Literally Happened.
It's Important to Me that Michelle has Layers.
Afterall, Angst is How I Got the Role.
Sometimes it's Hard Being the New Guy.
And Sometimes it's Not!
People Got Concerned I was Being Replaced.
I Try Not to Engage with Trolls Publicly. I Vent On Facebook Instead.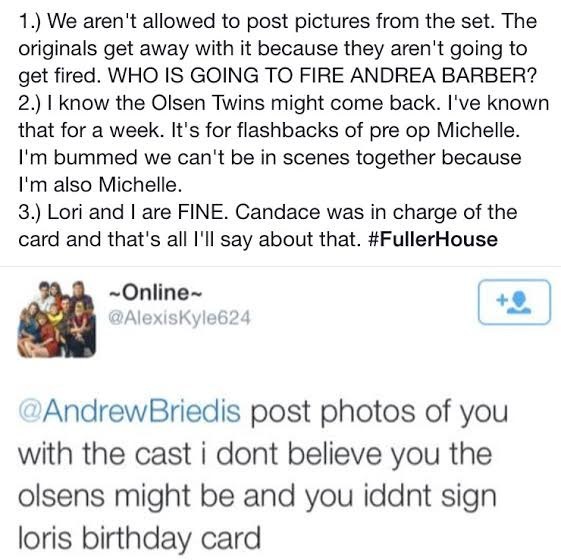 But All's Good When the Fuller House IG Endorses You.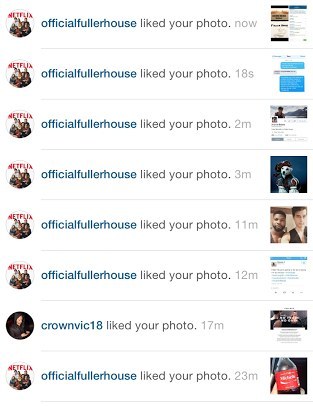 I Have a Responsibility.
What I Do as Michelle is Important.
Playing this Role is a Privilege.
Still, I Can't Let All this Go to My Head.
because irl, I am not Michelle. We are all Michelle. And I'm also just a boy, standing in front of the Internet, asking it to love him.
THE END.
PART 2
If you thought this entire thing was going to end after the initial publication of this post, you clearly have no idea how much time I have on my hands...
This Article Found its Way to Lori Loughlin
Lori. Loughlin.
LORI. EFFING. LOUGHLIN.
I Played it Cool.
Despite A Cast Member Being Clearly in on a Joke, People Still Took it Seriously.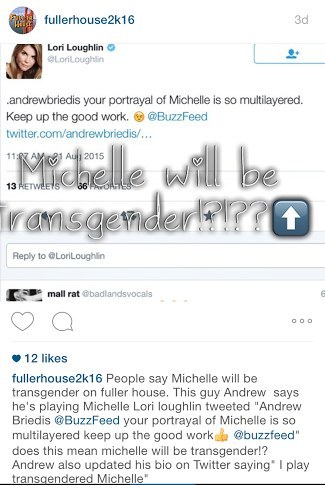 Some Got Mad.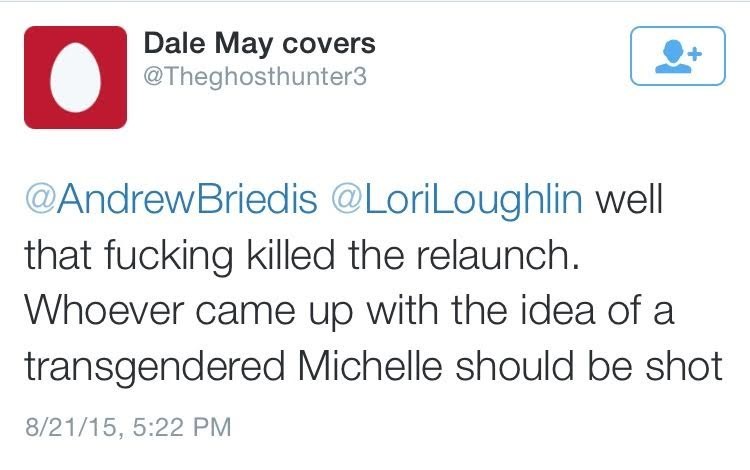 Others Challenged Me.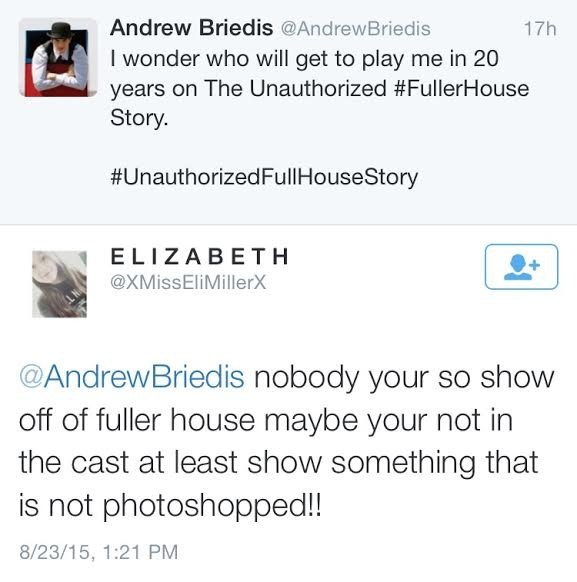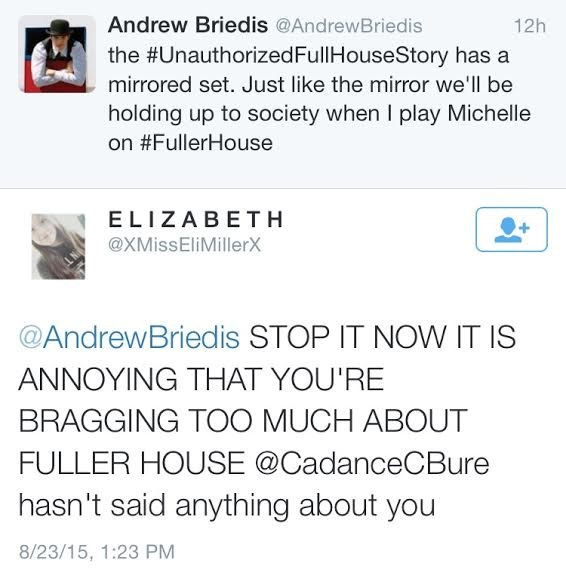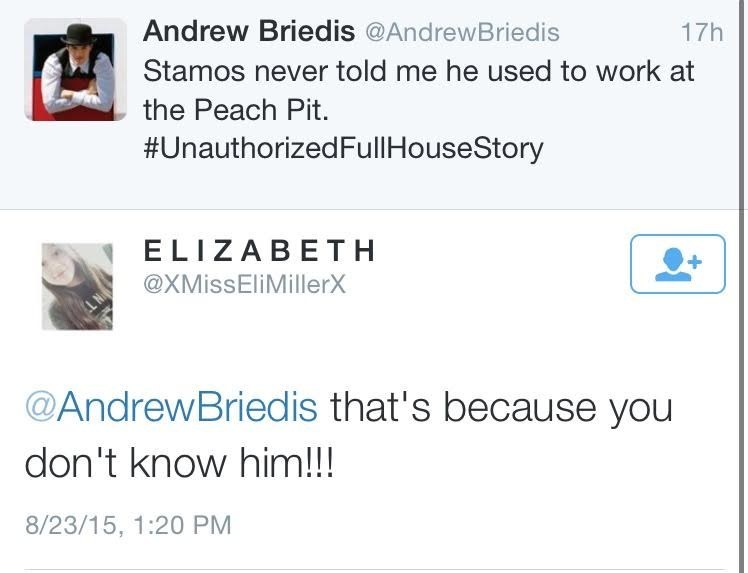 It Hurt My Feelings.
Because Irl I Did Work with John Stamos for One Week When I Was an Actor for Five Minutes, Three Years Ago.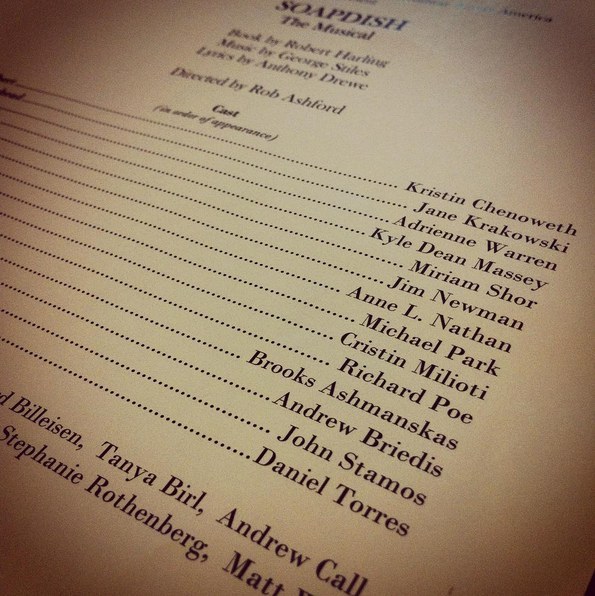 I Was Able to Ignore the Negativity and Stay Topical.
I'm Not Afraid to Fight for What's Right.
Even if it Means Demanding Script Changes.
PART 3
The thrilling conclusion to the epic story...
My Fuller House Pre-Screen Got Leaked
After We Wrapped, I Looked to the Future
As The Series Premiere Approached I Made Sure to Explain Why Michelle Was Absent From Press Materials
I Did Get My Hands On An Earlier Trailer Tho
And Netflix Was Kind Enough To Release One Press Photo That Included Me
Despite That, I Was Still A Bit Nervous About My Future With The Show
That Didn't Stop Me From Supporting My Fellow Cast Members
And Despite My Paranoia Of Being Cut, I Still Managed To Make It Into The Final Social Media Images
With Or Without Me, February 26th Was Coming And The Critical Response Was Unnecessarily Harsh
The Day of The Show Finally Arrived And I Slept Through It
But Once I Was Awake I Was Ready For Some Mundane Live Tweeting Of Streaming Shows That Currently Plagues Our Society
I Found A Way To Explain My Way Out Of The Pilot That Featured Literally Everyone
After Six Months Of Waiting, It Was Finally Time
Maybe...
When The World Finds Out You Got Fired In Real Time
Some Parting Words
I Tried To Justify My Firing
You Have To Stand By Your Actions
In Spite Of Everything, It Was Important To Me That I Made One Final Statement
THE END
Thank you to everyone involved with Fuller House who has seen this article and embraced it with a kick ass sense of humor, and not by issuing me a cease and desist letter. I am also very appreciative of all of the friends who humored me during it and the strangers who thought it was real. Most importantly, I am thankful for the kind members of the transgender community who contacted me to assist in making sure I walked this line thoughtfully.
Full House was as important to me as it was to most kids. Upon viewing the pilot for Fuller House, I was immediately turned back into that seven year old who was grounded on a Tuesday night and cried himself to sleep because he couldn't watch his favorite show. I am so happy we live in a world where Kimmy Gibbler is still on TV. What a time to be alive.
See you next season,
Andrew Briedis
j.k this is the end.
This post was created by a member of BuzzFeed Community, where anyone can post awesome lists and creations.
Learn more
or
post your buzz!