Two friends from Mumbai, Danish Bagdadi and Shraddha Uchil, recently threw a surprise birthday party for one of their closest friends.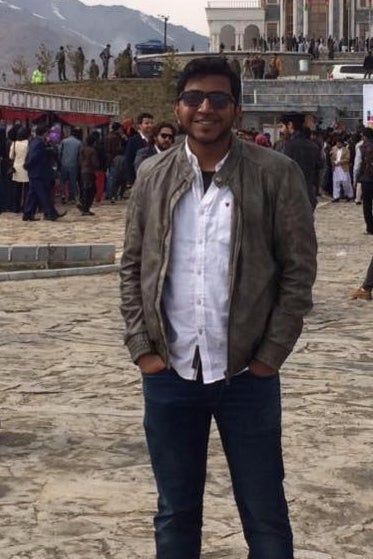 But the party wasn't just any surprise birthday. It was an insanely well-planned, and super-fun Harry Potter–themed party.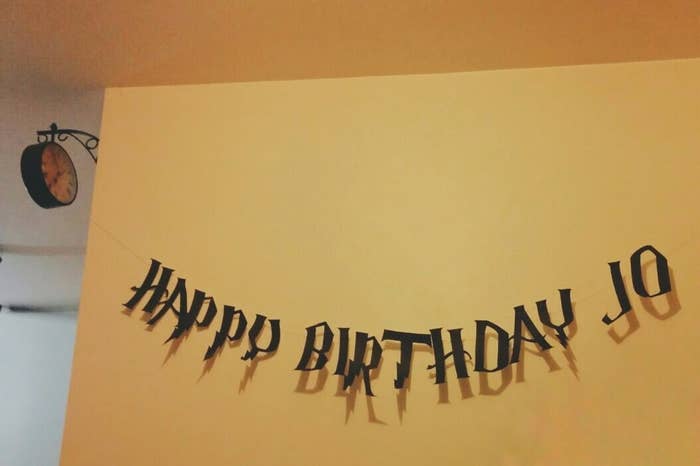 "We started planning the party only a week in advance, so we weren't sure how we'd pull it off. So we kept it simple," Uchil told BuzzFeed.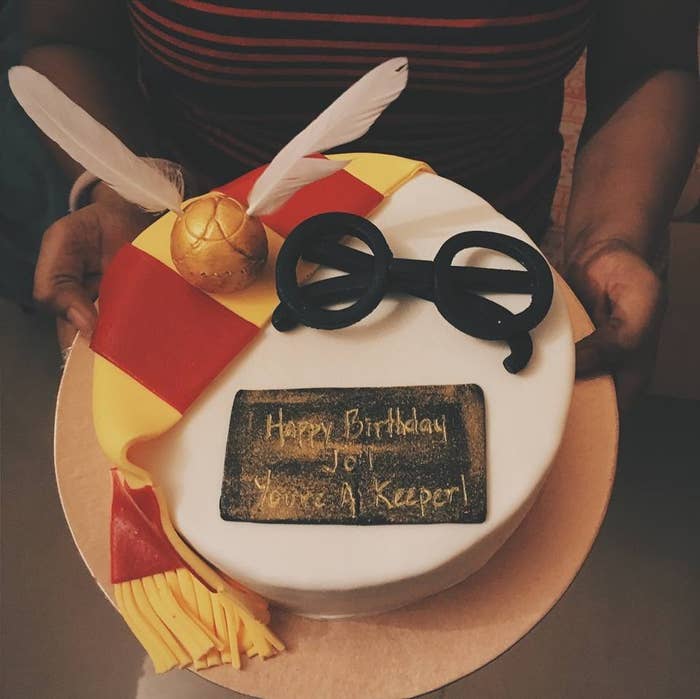 "A Potter-themed cake was a must, of course. Apart from that, we re-created some elements from the series," she added.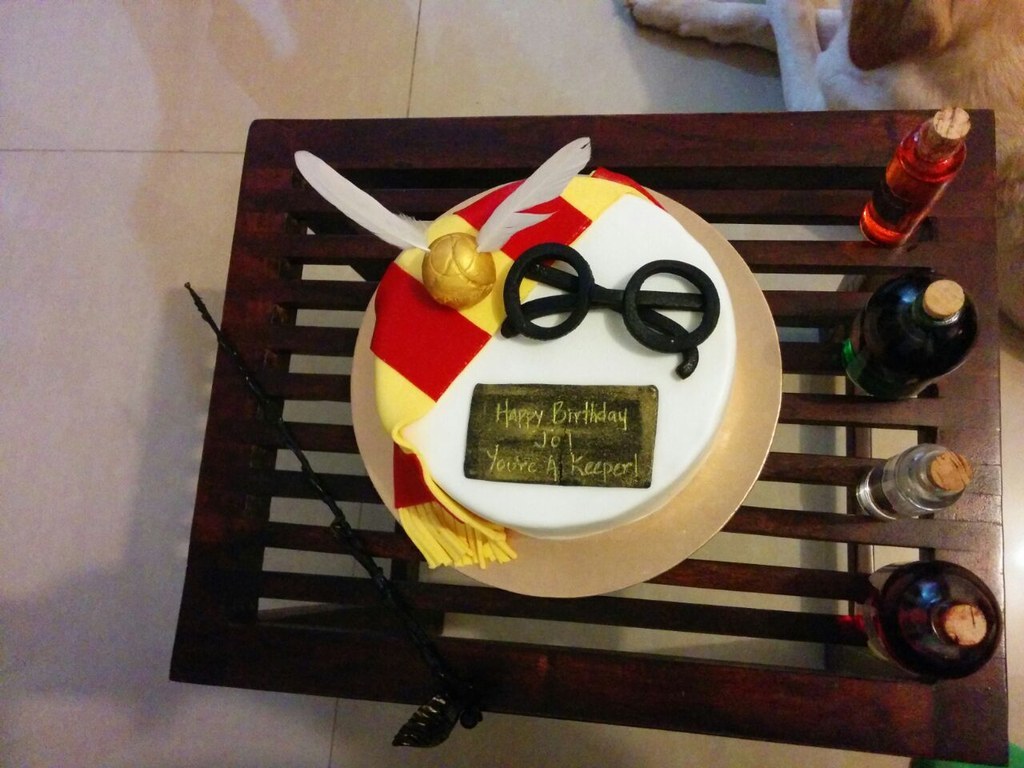 "Since finding Harry Potter merchandise in India is not easy, we had to make a lot of the stuff from scratch," Uchil said.
A Marauder's Map, a Sorting Hat, floating Hogwarts letters, potions bottles, and pages from The Daily Prophet were all part of the décor.
"We also wanted some of the food to fit the theme, so we made Golden Snitches by attaching paper wings to Ferrero Rochers."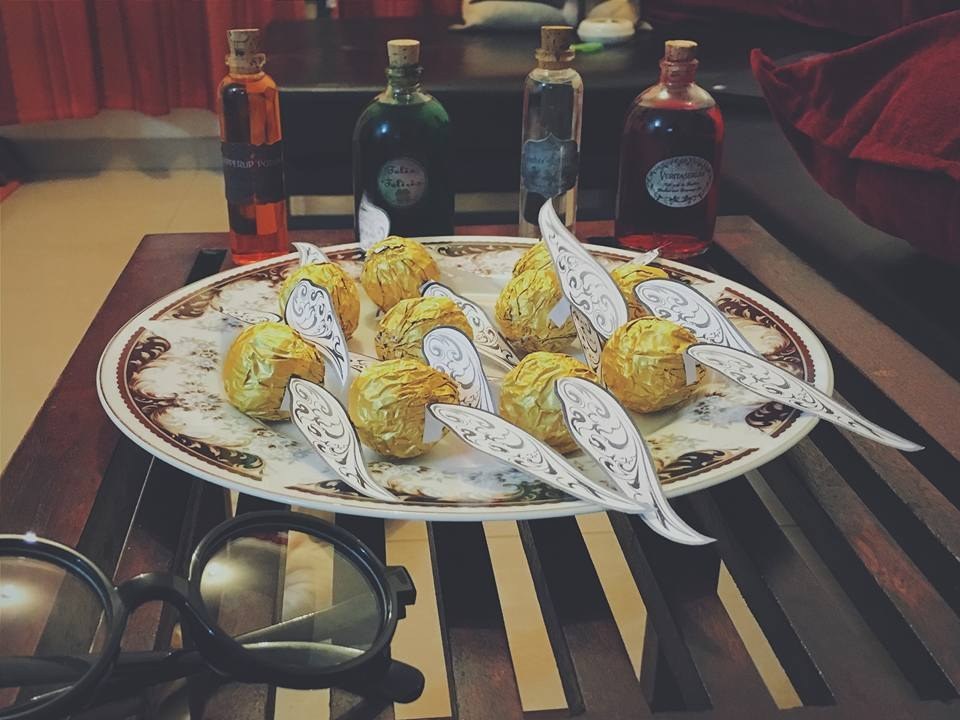 "A friend baked a batch of troll-finger cookies, and we made lots of Butterbeer," Uchil told BuzzFeed.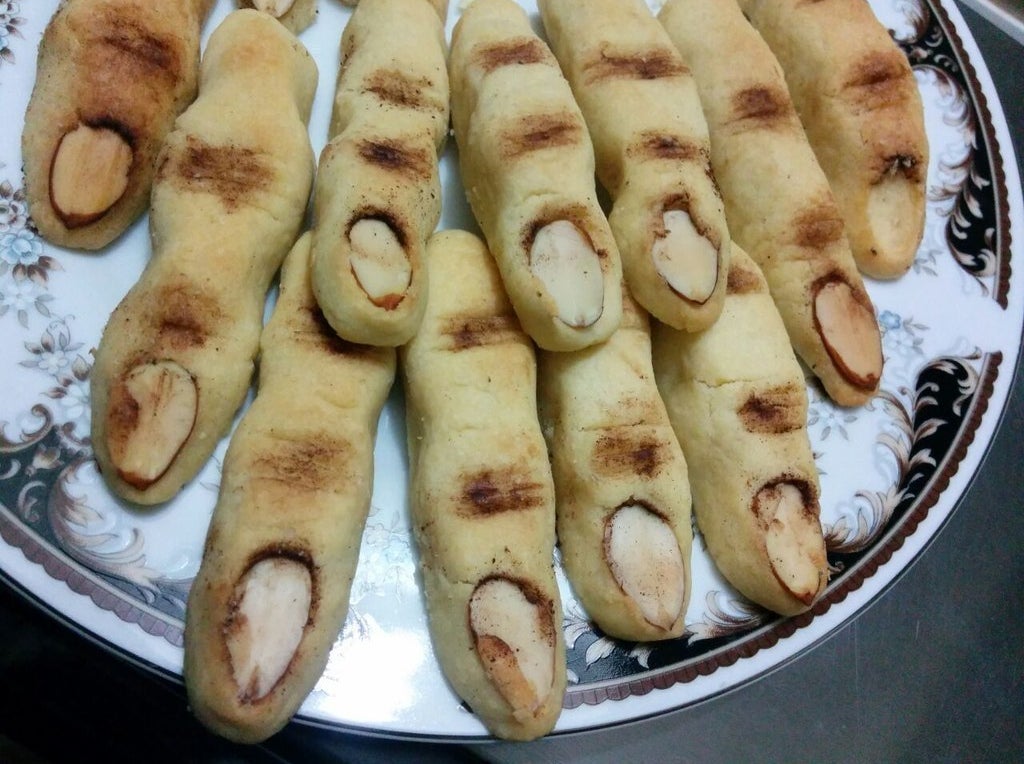 "The idea was to try and re-create as many elements from the movies and books," Bagdadi said. "She had to feel she'd stepped into anything but her home, which for most of it we pulled off."