On May 15, Manchester United megafan Jaydeep was ecstatic that he was going to attend a match with his favourite team at their home turf.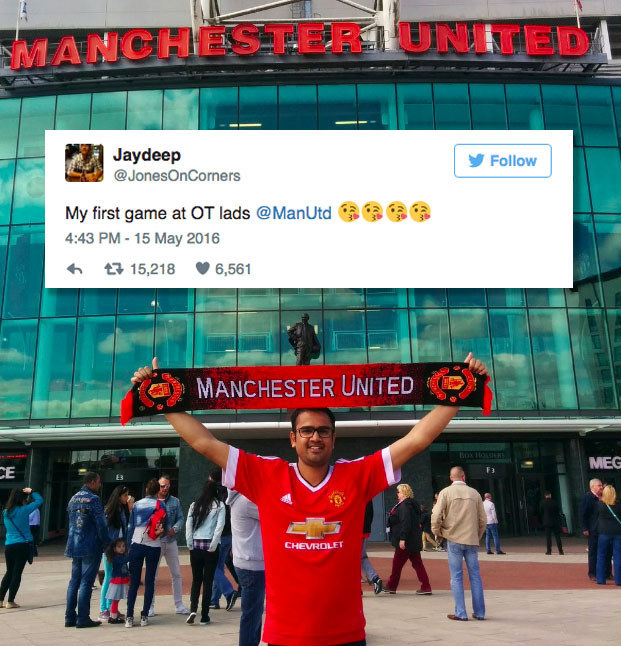 And he was really, really looking forward to watching the Red Devils in action.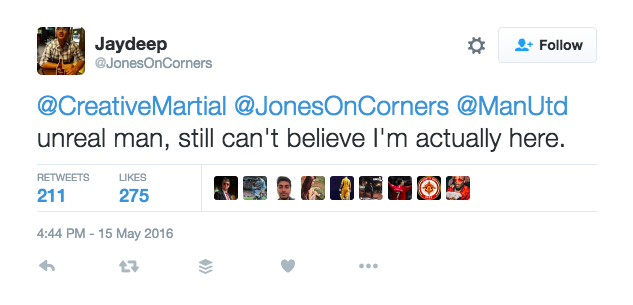 Unfortunately, the match was called off due to a bomb scare.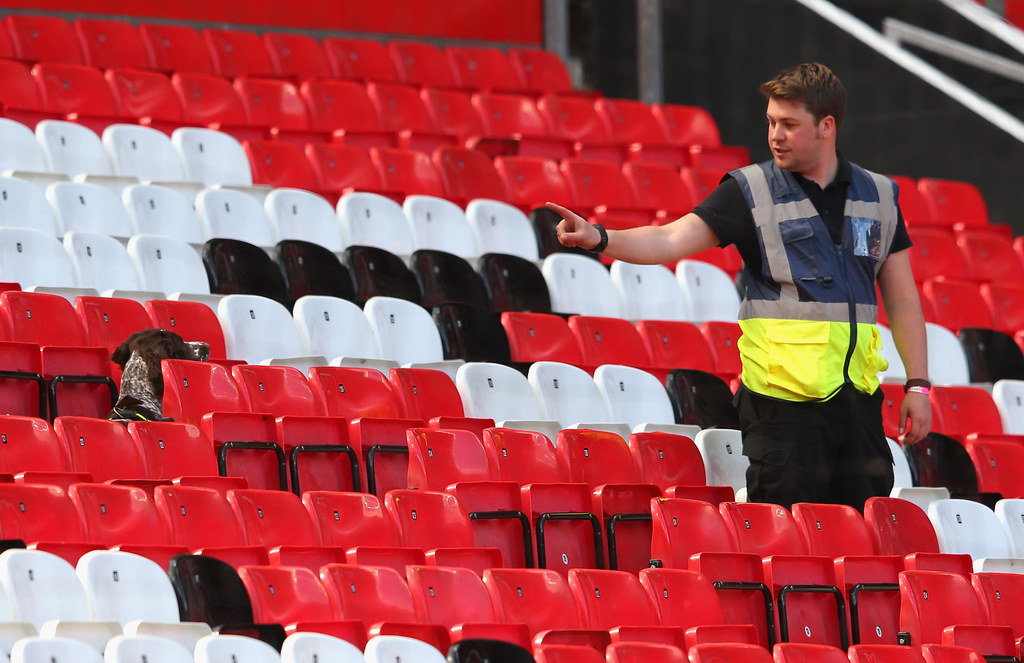 Which, well, sucked for Jaydeep.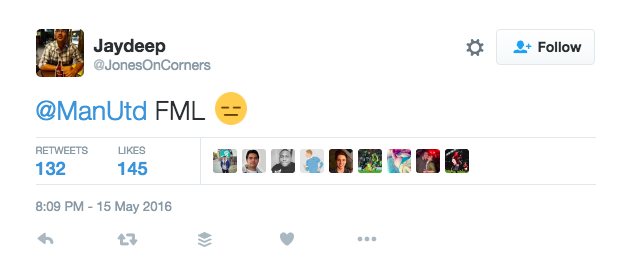 But the Internet felt for him, and started sending him condolences swiftly.

There will be a rematch on Tuesday between Manchester United and Bournemouth, but Jaydeep unfortunately won't be able to attend.

In any case, this guy summed it all up pretty well:

BuzzFeed has reached out to Jaydeep to check that he's OK but we have yet to hear back. He's presumably wallowing in despair. It's OK, Jaydeep.
Looks like there are no comments yet.
Be the first to comment!