For Earth Day, Twitter India is helping Indians figure out the level of air pollution in their cities. All you have to do is tweet with the hashtag #Breathe, and the area you're in.
Here's what the realtime data will look like:
And it's pretty effective, they reply within a minute or so.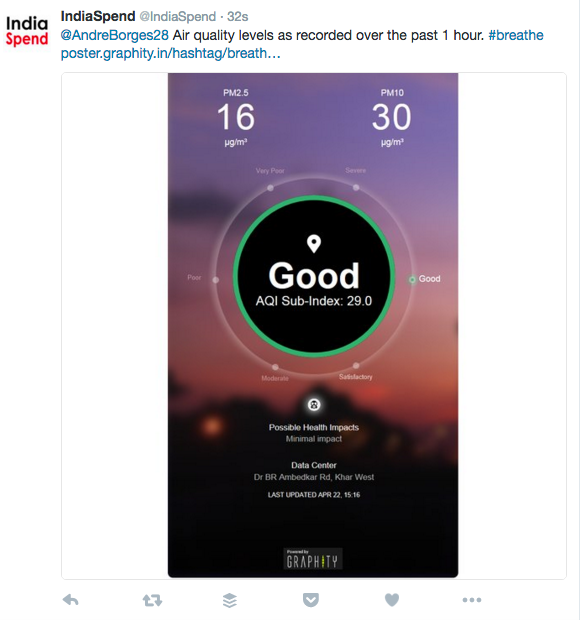 Twitter India's Raheel Khursheed, Head of News and Politics, wrote on his blog:

"Pollution is rising at an alarming rate and people frequently get into discussions about the air quality in India. People do not have a quick, easy way to get live updates of the air quality in their neighbourhood. But the situation is set to change on #EarthDay2016. By working together with @IndiaSpend, we're launching a new #Breathe hashtag service to enable Indians to get real-time information about the air pollution levels around them through a simple tweet."