Vineet Jain, the managing director of the Bennett, Coleman & Co., parent company of the Times Of India and other major publications, tweeted this poll on August 11:
The poll has come under fire from a lot of people: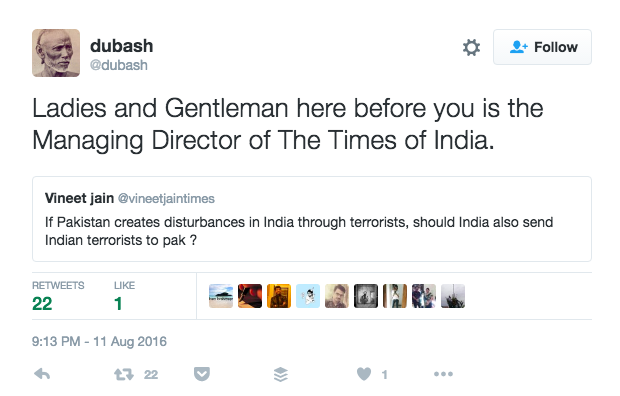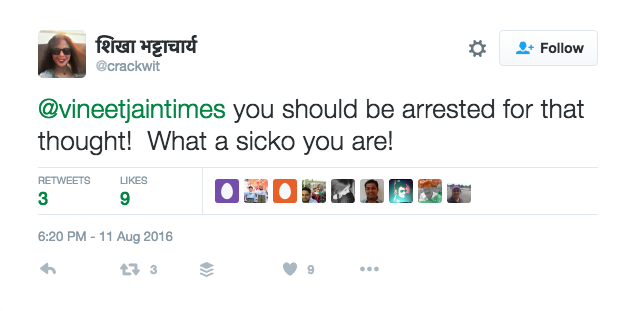 People also outraged about Jain's assumption that India "breeds" terrorists.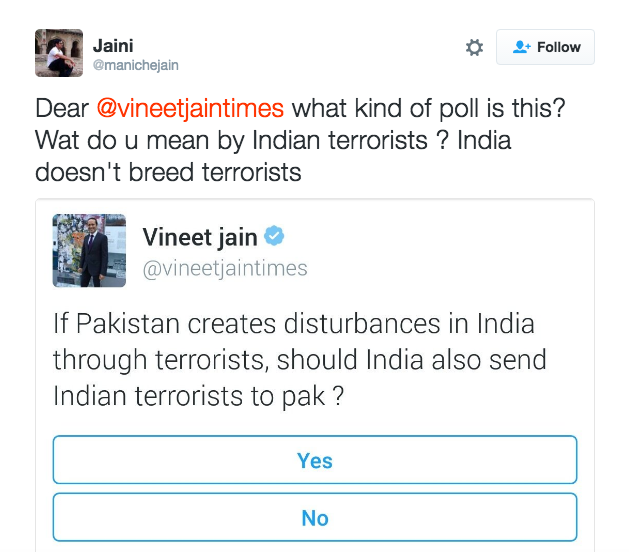 And many attacked his sense of journalistic ethics for the tweet.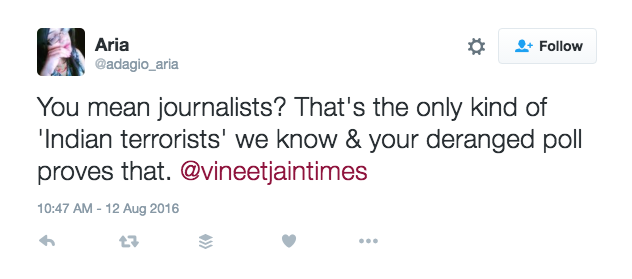 Despite the amount of outrage, the poll has received over 1,800 votes with a day of voting still left. But as of now, people are voting against Jain's poll.