As one of Bollywood's rising actors, Varun Dhawan often gets mobbed by fans for autographs and pictures.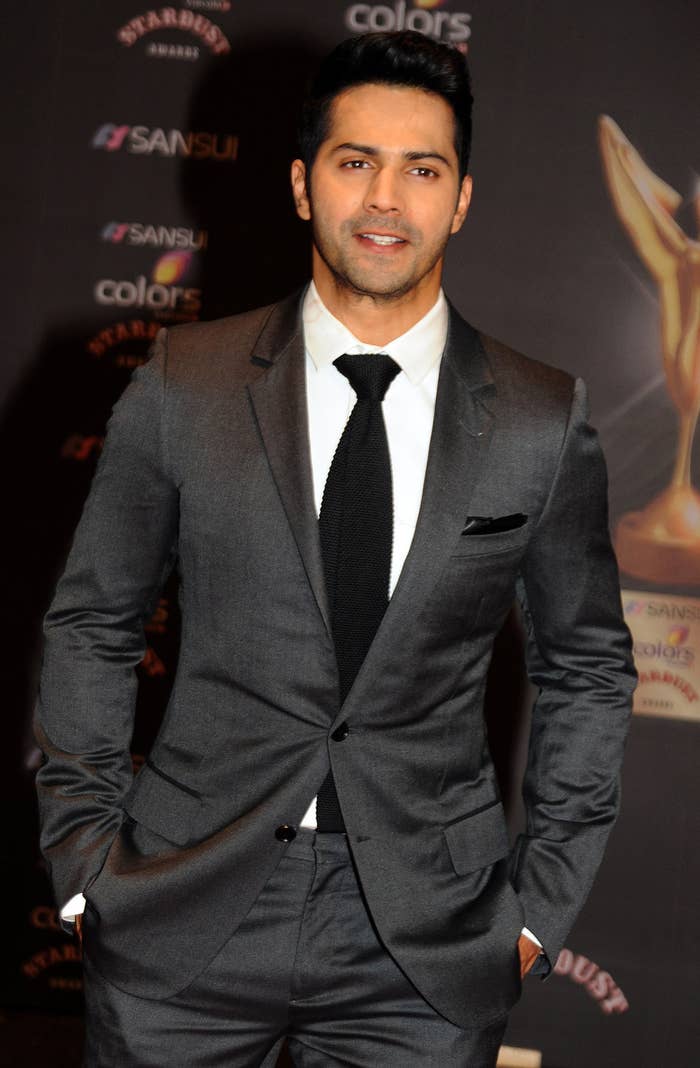 While shooting for a film in Abu Dhabi, Dhawan started tweeting about an encounter with some fans he met there, and in particular a girl that who didn't want to click a picture with him.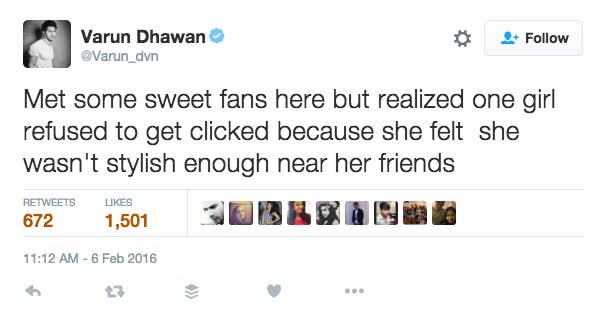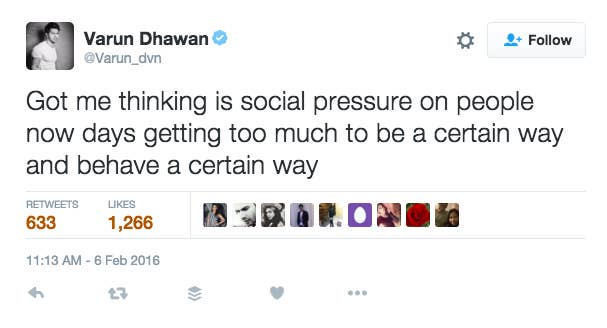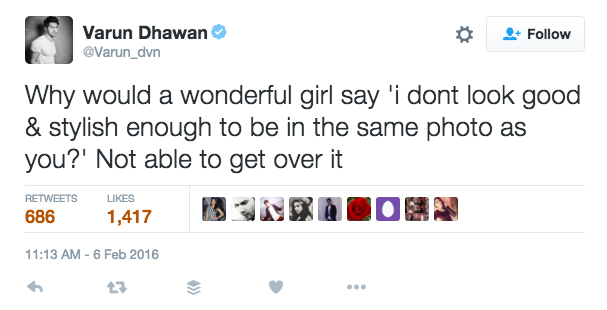 He ended his tweet spree about the incident by saying that everyone should "believe" in their own style, and that's what will inspire others.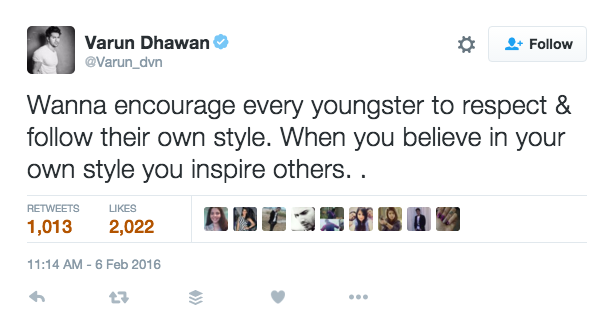 Never change, Varun. Never change.