Yesterday, All India Bakchod announced that they're currently in Delhi and working on a new podcast with Kunal Nayyar, who you probably know as Raj Koothrappali from The Big Bang Theory.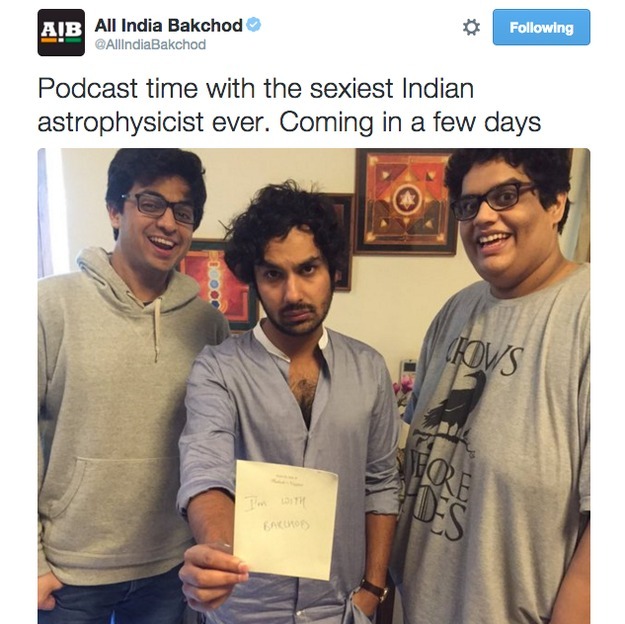 Today's edition of the Mumbai Mirror reported that fact, but well, they seem to have gotten almost all their facts wrong in their one-sentence report.
Firstly, the man in the centre is not Raj Koothrappali. His name is Kunal Nayyar.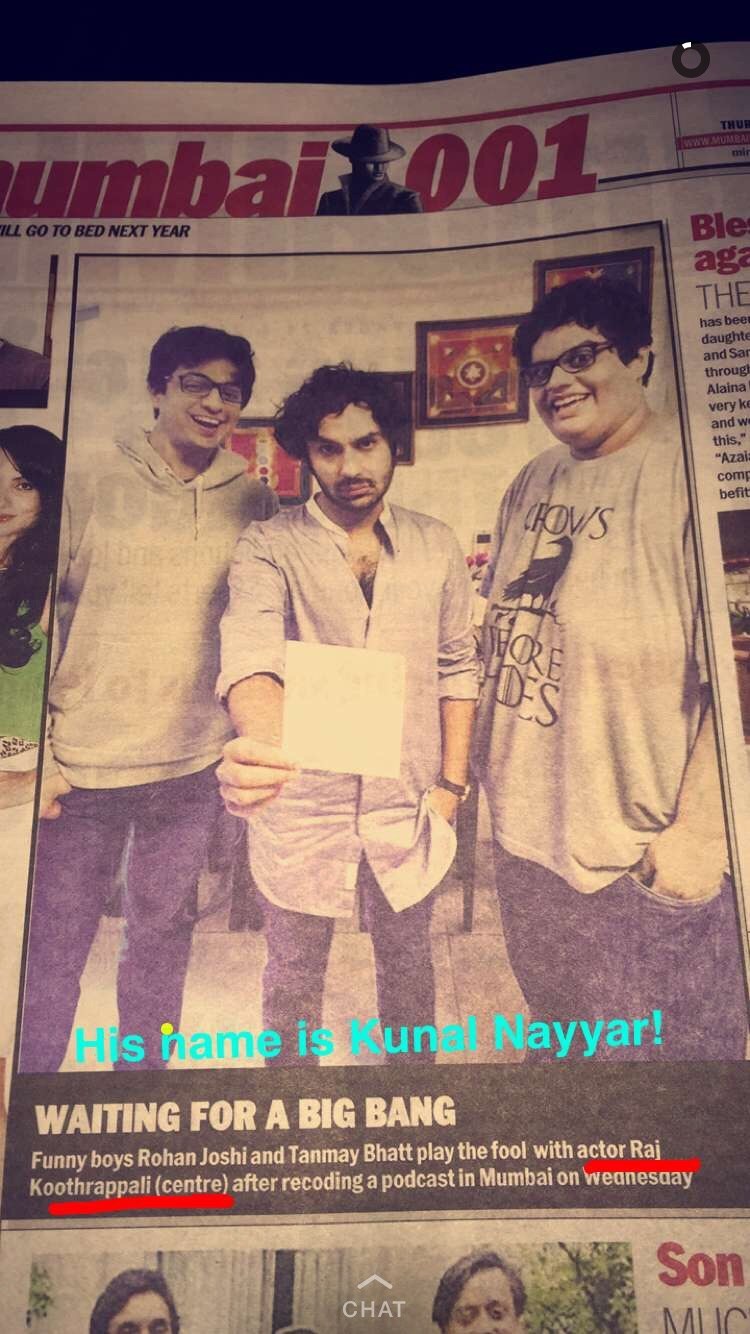 Secondly, they didn't record the podcast in Mumbai, they were in Delhi. (Shoutout to Rohan Joshi's Instagram account for helping us investigate.)
Thirdly, it's Tanmay Bhat. Not Bhatt.

And lastly, they're "recording" a podcast, not "recoding" a podcast.

So yeah, that's four mistakes in one sentence.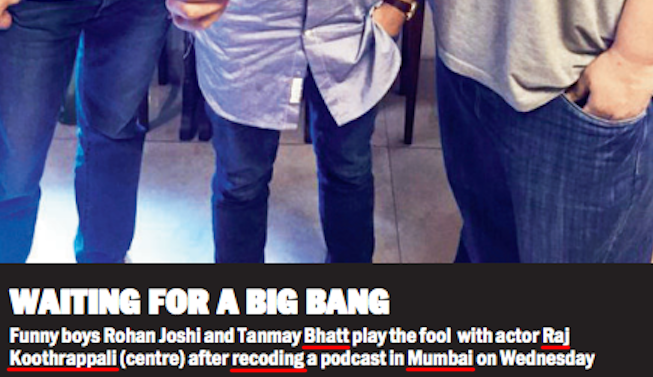 Follow BuzzFeed India on Facebook: