"Times Now" Is Flashing A Statement Stating The Channel Stands By Tanmay Bhat's Liberty
In case the nation wanted to know.
A Snapchat story by All India Bakchod co-founder and comedian Tanmay Bhat is all that the nation can talk about today.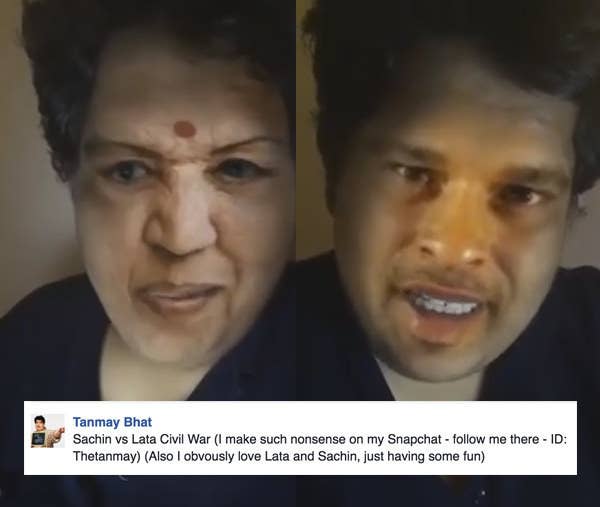 And as every news channel, newspaper, website and well, anyone with a Twitter account has been reporting the story, Times Now is approaching the matter somewhat differently.
This evening, while reporting on the entire incident, Times Now flashed this message on their screen: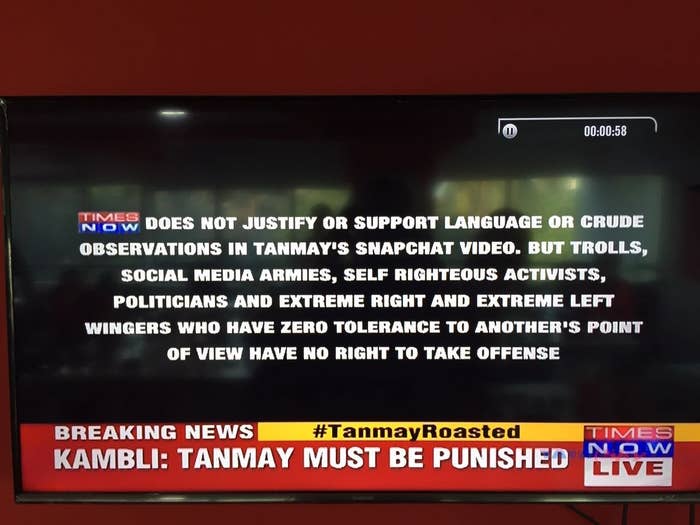 The message reads:


"Times Now does not justify or support language or crude observations in Tanmay's Snapchat video. But trolls, social media armies, self righteous activists, politicians and extreme right and extreme left wingers who have zero tolerance to another's point of view have no right to take offence."