On August 8, gymnast Dipa Karmakar scripted history by becoming the first Indian woman gymnast to qualify for the individual vault finals, that too in her debut Olympic Games.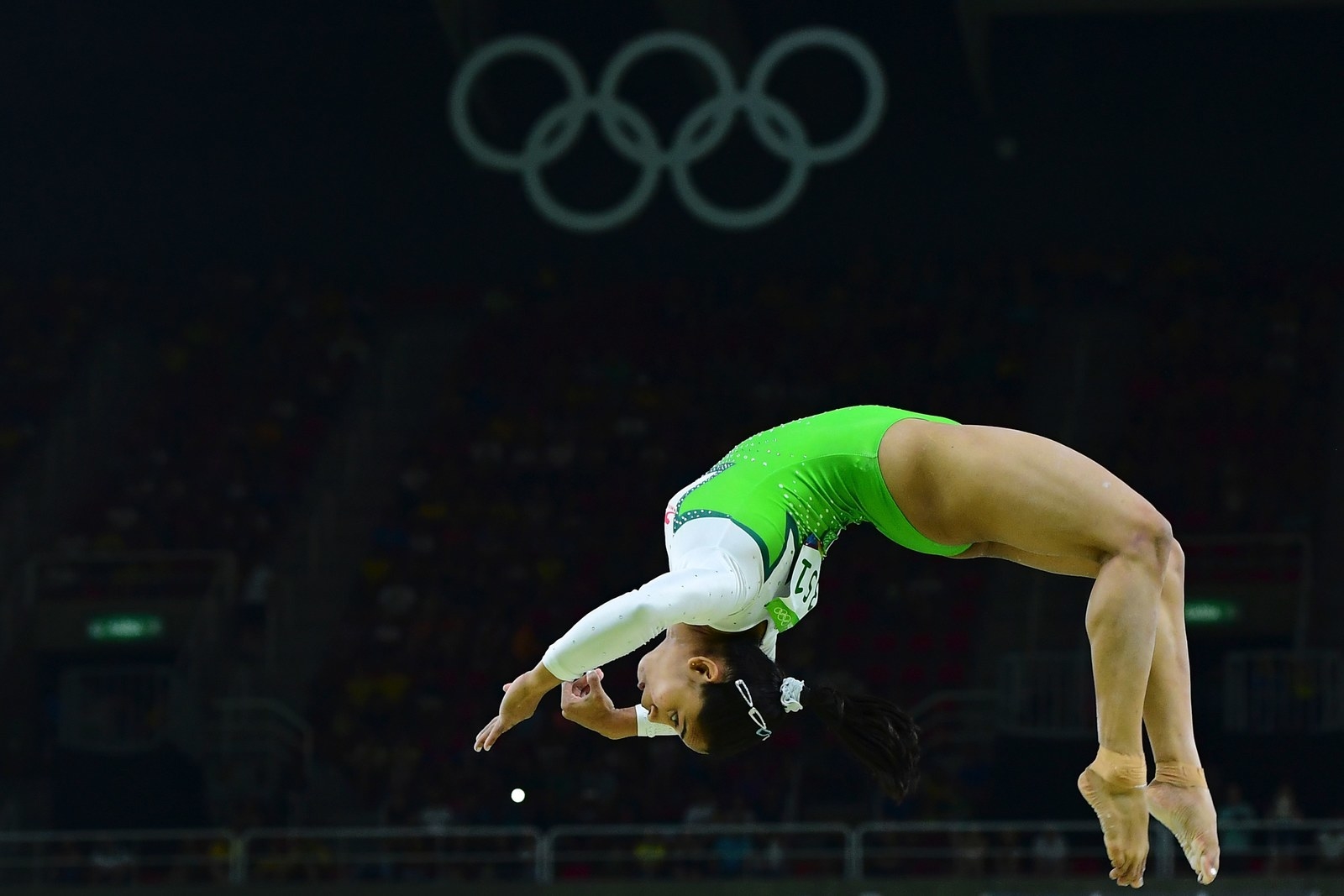 The winner of the qualifying round was Simone Biles of the United States.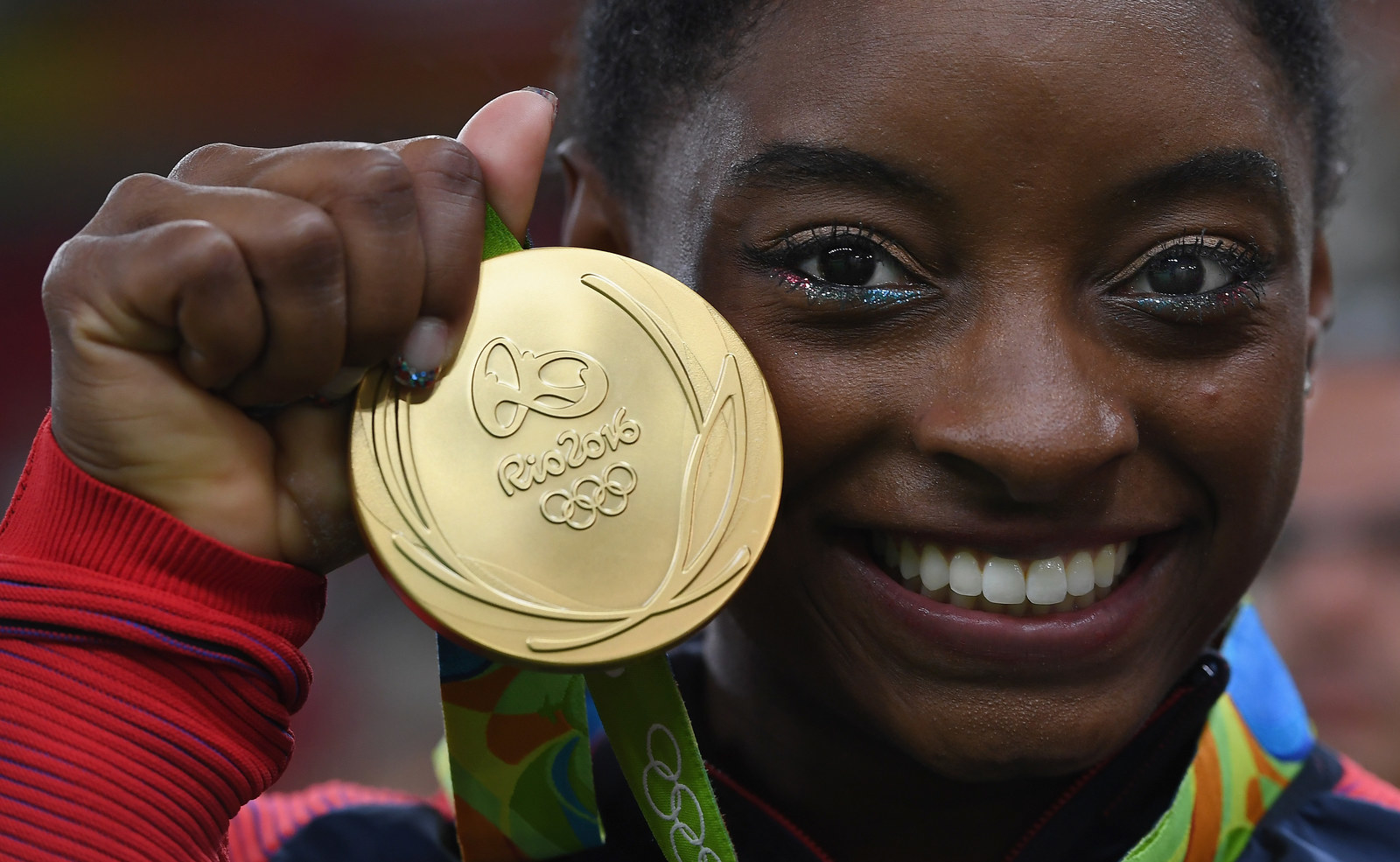 This was the final table of the qualifiers for the women's vaulting event: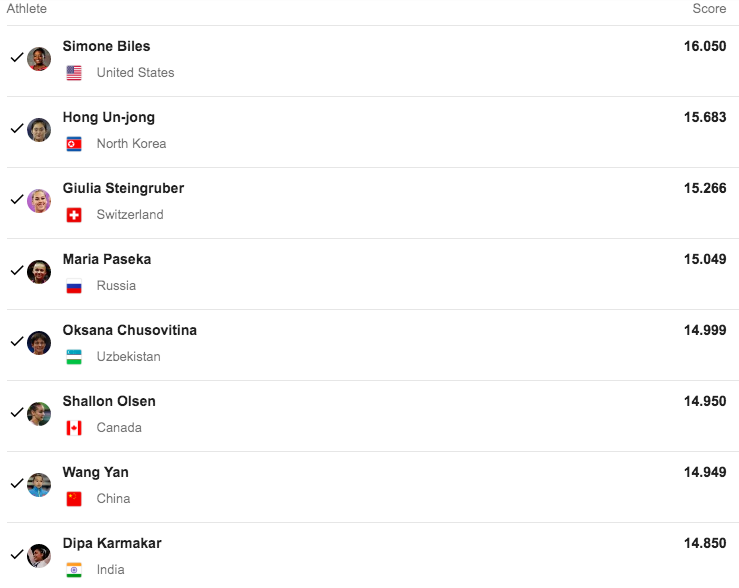 Many Indian publications and the country as a whole, lauded Karmakar for her fantastic feat of making the cut.

However, there is still a large number of people who believe that Karmakar won a gold in that event.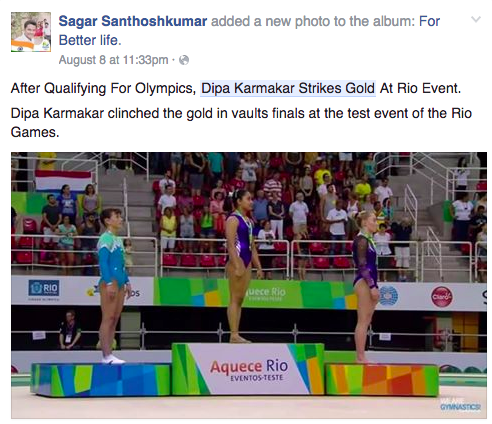 Various images of her which are thought to be at the event have been going viral. Like this one of her standing on a podium with her gold medal.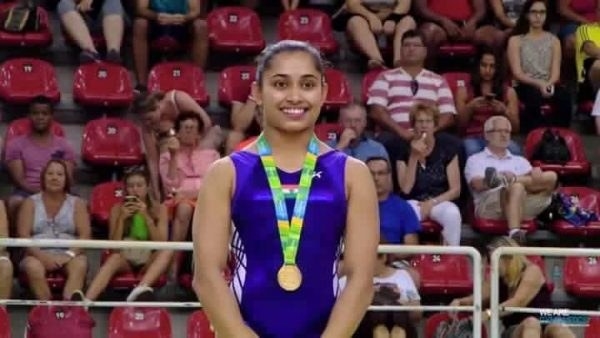 Another image of the scoreboard from the April test event also began going viral, being shared by hundreds.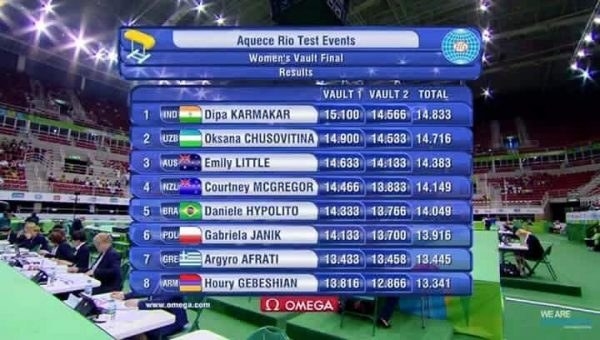 Not long after, this video of the test event was shared all over Facebook and Twitter. As with the images, people confused it with the August 8 qualifying rounds, mistakenly thinking that Karmakar won the gold there.
Some websites have also fallen for the fake images.
A Facebook paged called "Rio Olympics 2016" furthered the confusion by sharing the image of the scoreboard, and it was shared almost 18,000 times.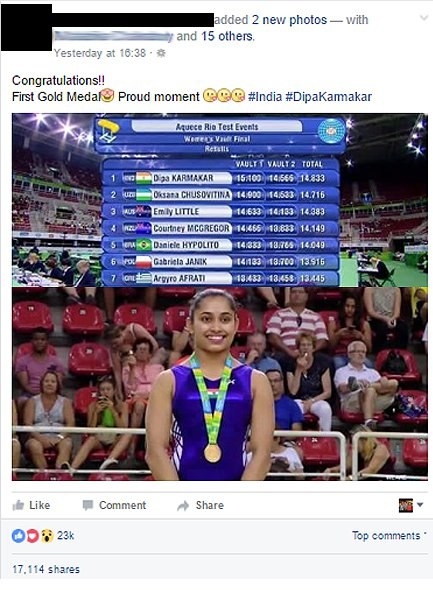 Even though there was confusion amongst the masses, a lot of people in the comments called out the page for sharing fake news.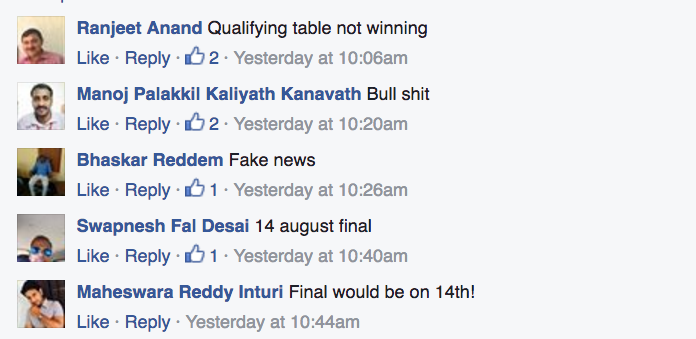 You can cheer Karmakar on at the ACTUAL gymnastics women's vault finals on Sunday, August 14.