This fine looking specimen is an Indian star tortoise who recently lost her front leg due to a mongoose attack. But, fret not, she's a goddamn fighter.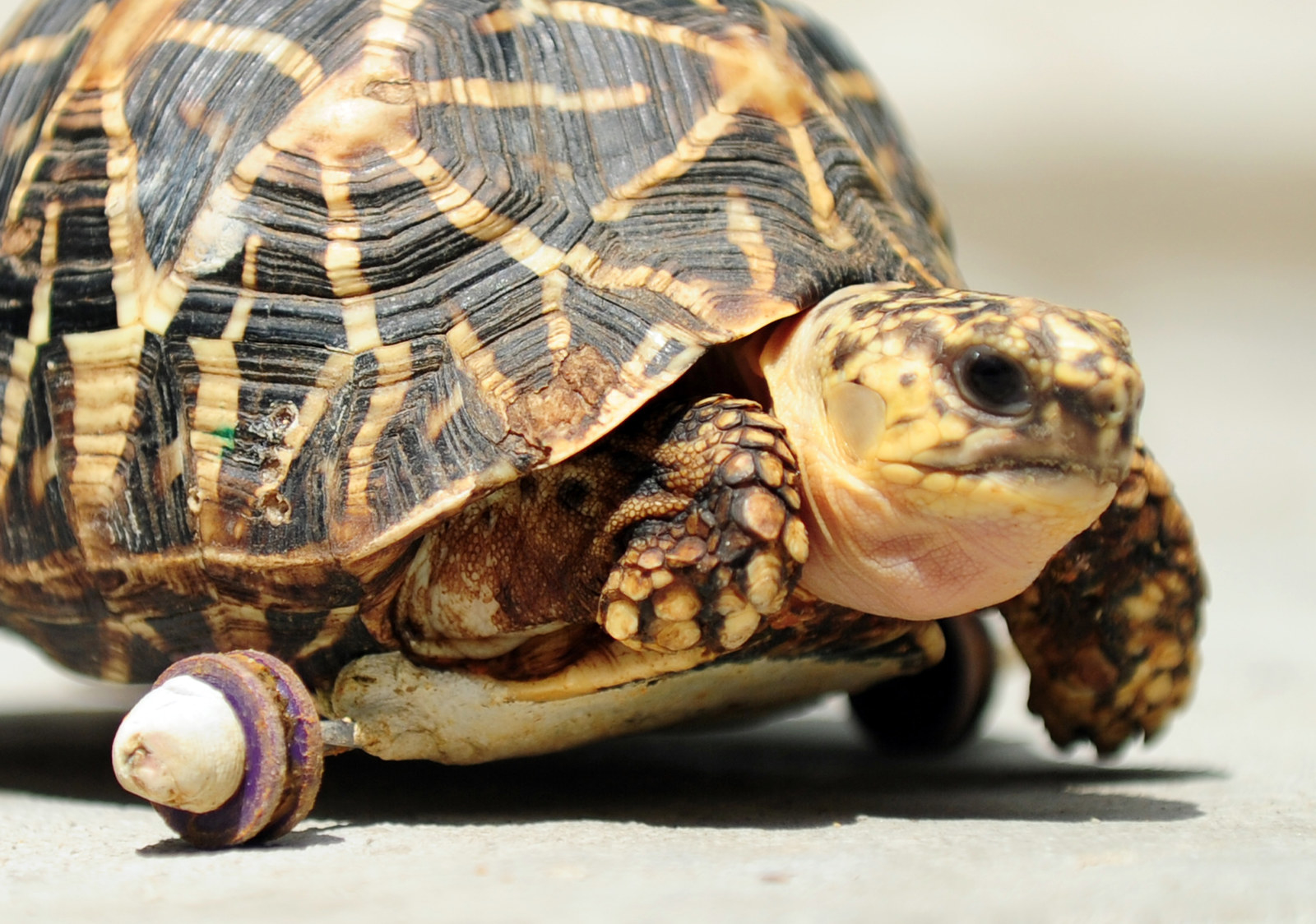 The caretakers at the Araingar Anna Zoological park in Chennai fitted her with a set of wheels that she's already mastered the use of.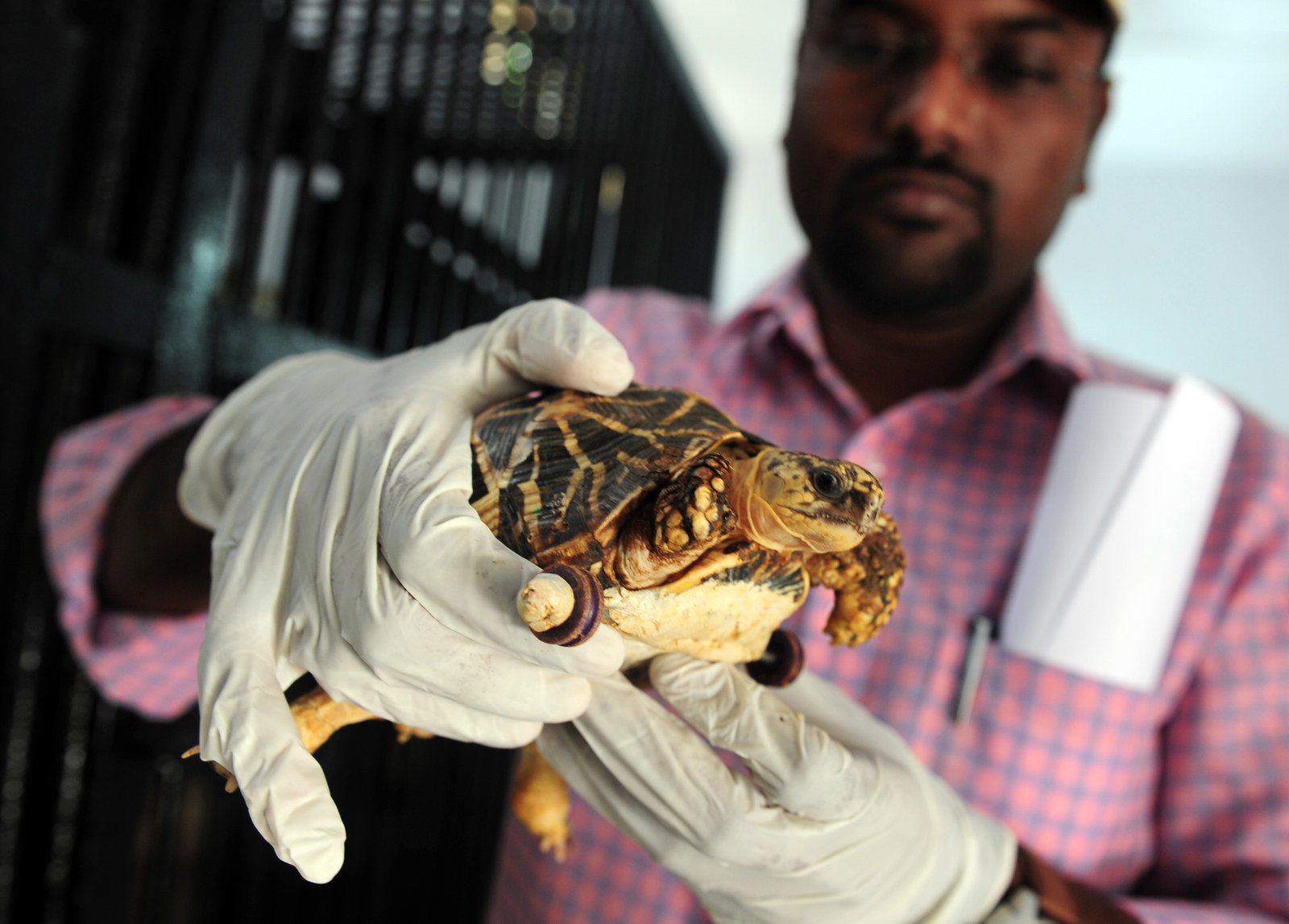 The lightweight wheels transform her into a super tortoise and help her move much FASTER than the 14 other tortoises at the zoo.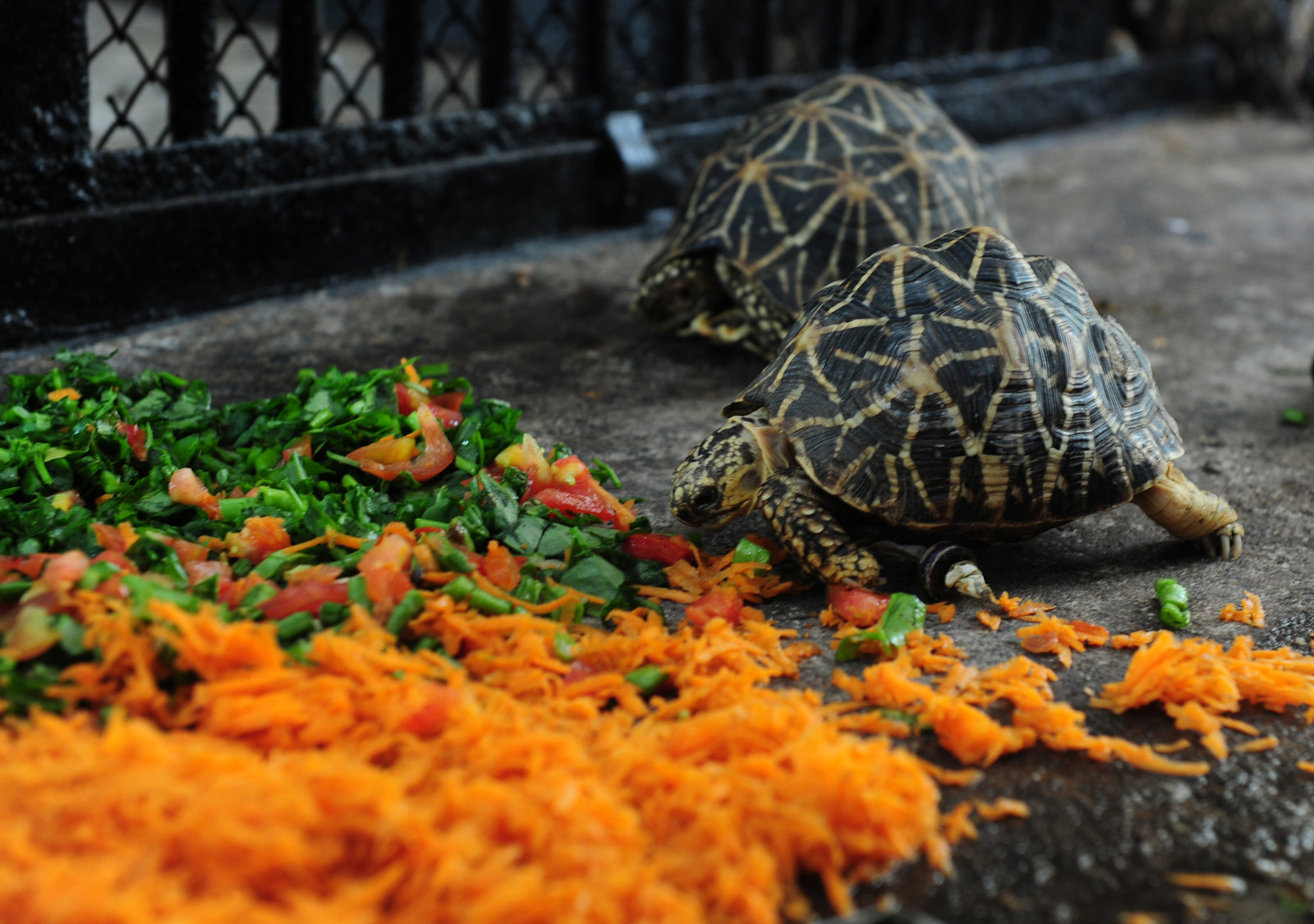 Look at her miles ahead of the pack.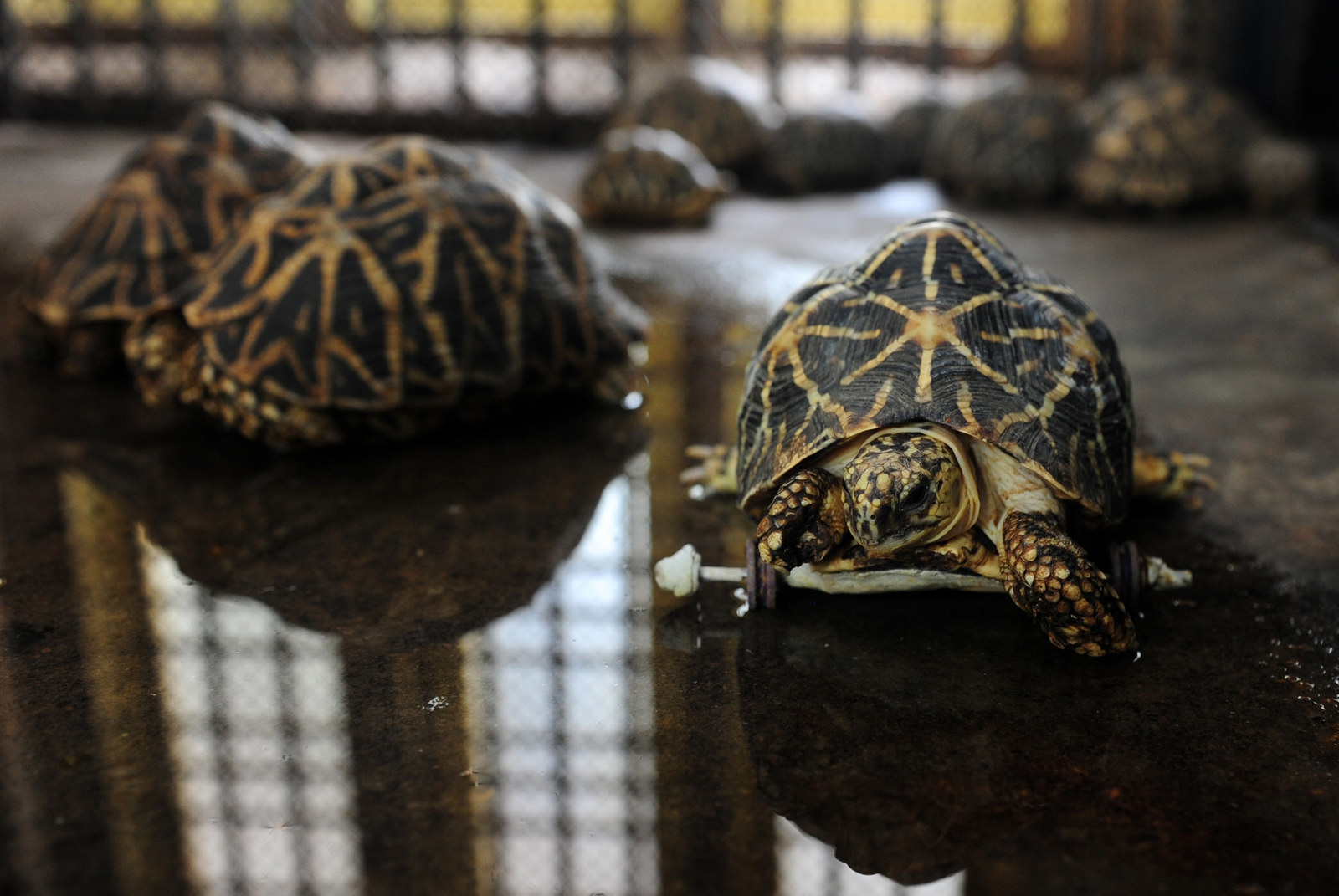 You got this, you wee little speed demon. You got this.