On May 18, four Muslim men were beaten to death in Jharkhand, India, in front of a massive crowd because a WhatsApp forward indicated that they were child traffickers.
People soon started sharing disturbing photos and videos of the incident on social media.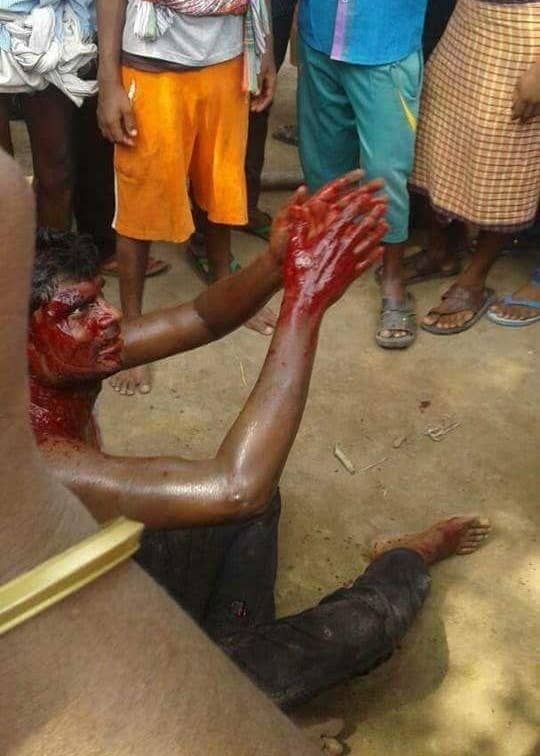 And the most striking one was taken by HT photographer Manoj Kumar.
The photo is of father of three Mohammed Naeem, bloodied and pleading with the crowd for his life, moments before he was killed.
Thousands have shared the photo, condemning the increasing lawlessness and violence toward minorities in India.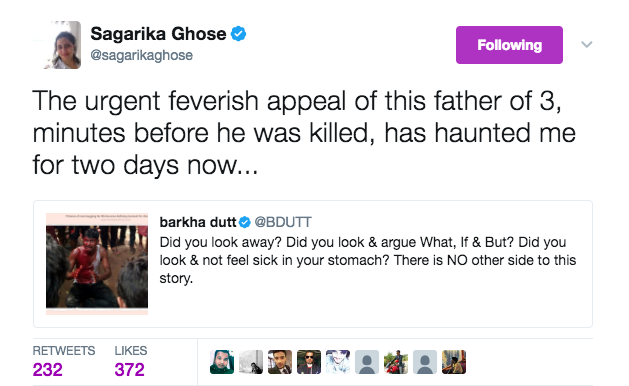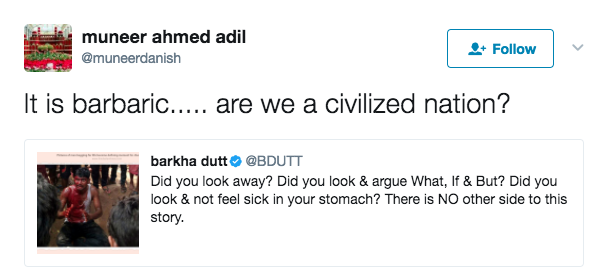 HT reported that Naeem was the last of the four men to die, and that the police were on site before that.
In the last three years, there have been multiple reports of Muslim men being killed by mobs after being accused of crimes, often in the presence of police. In 2015, a man and his son in Dadri were fatally beaten for allegedly eating beef on Eid – the allegations were later proven to be false. In 2016, two Muslim youths were beaten to death in mob violence in Manipur. Just earlier this month, a 60-year-old man was beaten to death in Uttar Pradesh, for allegedly helping a young Hindu-Muslim couple elope.
People have also drawn parallels between Naeem's photo and one of Gujarat tailor Qutubuddin Ansari pleading for his life during the Gujarat riots in 2002.