Meet Vaibhav Vishal, a writer based in Mumbai.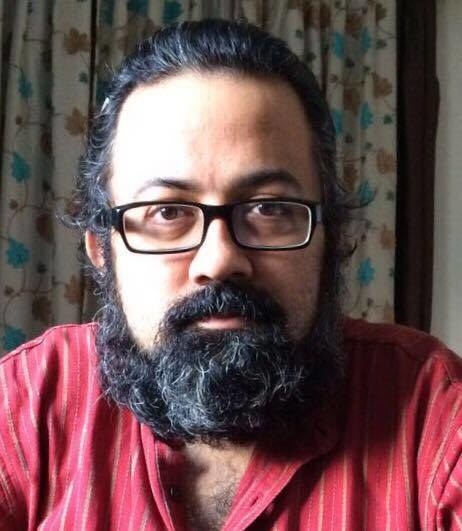 But there was one problem: He never sent them any CV.
He said that at first, he ignored the email, but more emails just kept coming in and spamming his inbox.

Vishal decided to reply, and troll the scammer Suman Jha. He worded a long email stating various random things and ended by asking Jha to help him with the correct pronunciation of the word "Quebec".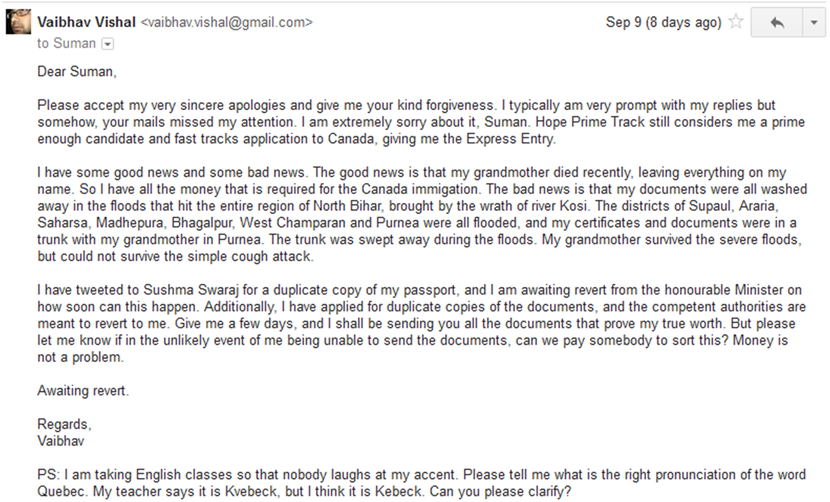 Mr. Jha seemed quiet miffed with the reply.
"Whatever I threw at him, he just kept coming back," Vishal told BuzzFeed.

Jha responded pretty adamantly.

Vishal continued to email Jha, painting himself in the worst possible way. he literally stated that he was a criminal out on bail, and needed to go to a country with a non-extradition treaty.

Vishal told BuzzFeed that he thought this was it. "I thought he really wouldn't reply after this."

BUT even after all of this, Jha still replied.

And so Vishal thought of going all out.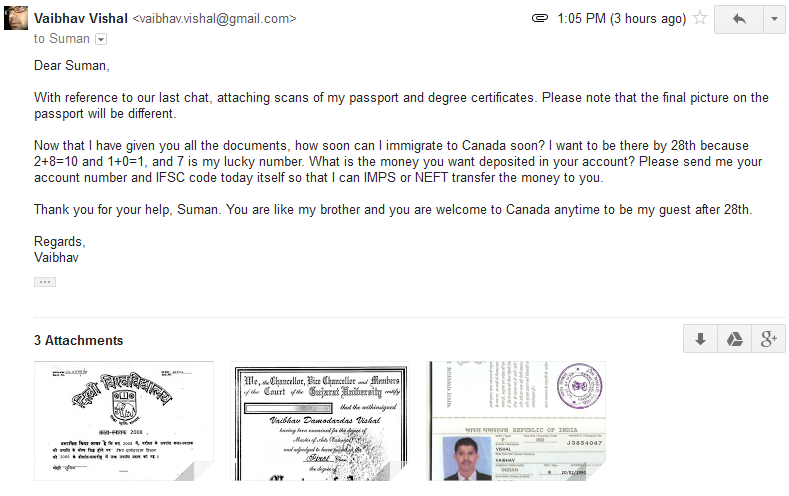 To add to the trollage, Vishal sent a clearly photoshopped college certificate. And not just any certificate – he used PM Narendra Modi's masters degree as a template. (Here's a look at PM Modi's real certificates.)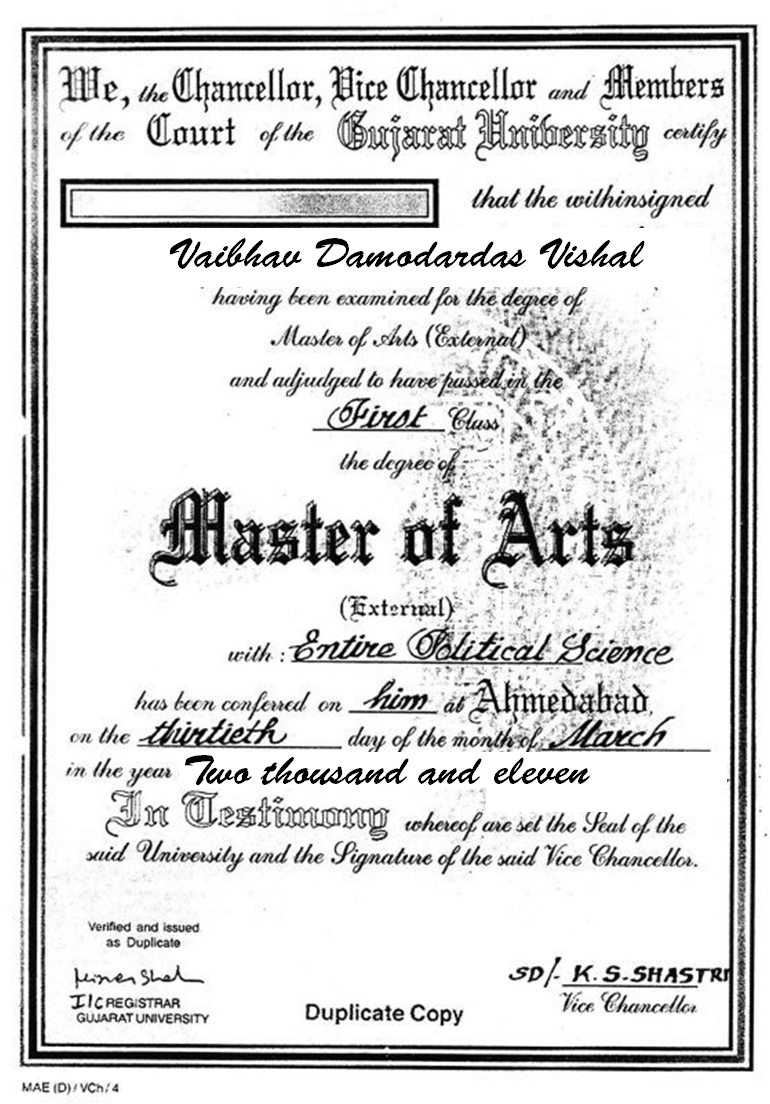 And Jha, true to his form, accepted the information blindly, and took this relationship to the next level.
Vishal continued to pour it on asking to meet somebody at Jha's office, but that person would have to know sign language as his tongue was stuck to his palate and he could not talk anymore.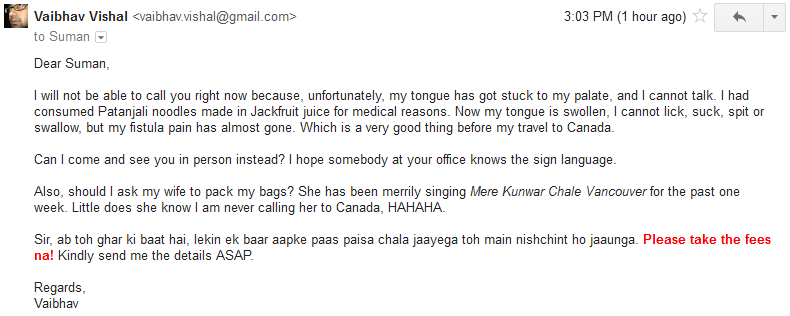 Which was the last straw for Jha.

Mission accomplished, Vishal.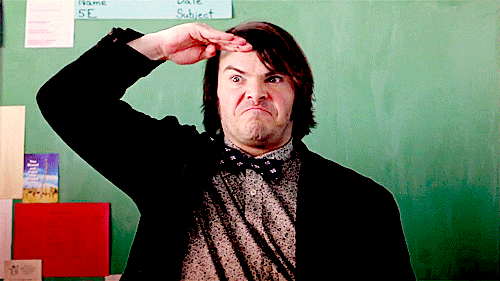 You can check out the full account on Vaibhav Vishal's blog here.