This Couple Announced Their Arranged Marriage With The Cutest iPhone Invite
"It's an arranged marriage. But you know, after talking for more than a year, we felt like it's love marriage."
Meet New Delhi-based couple Suresh Kumar and Vidhya Priyanka BD.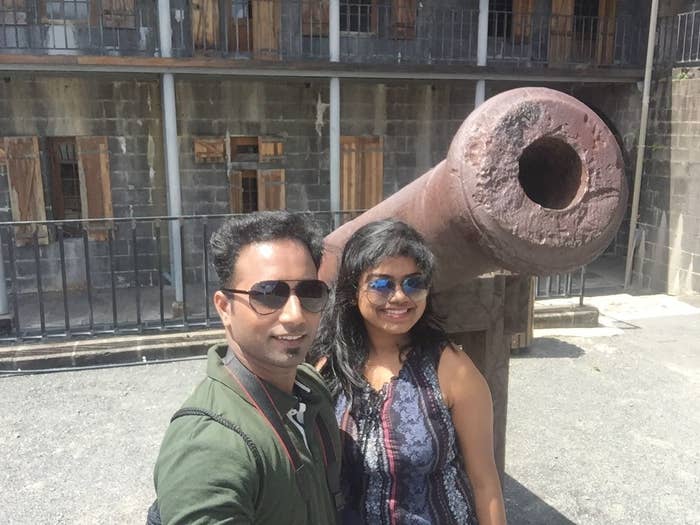 They tied the knot on March 2, in Chennai, after getting into an arranged marriage.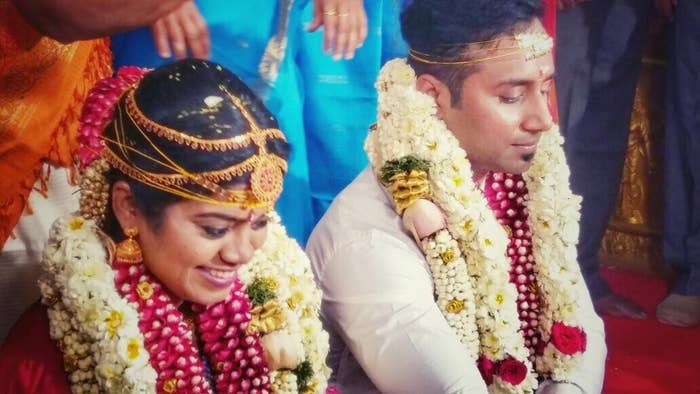 For their wedding, they came up with an iPhone invitation card, designed by Kumar's cousin Ravi Shankar.
Kumar told BuzzFeed that what started as an arranged marriage, swiftly bloomed into one of love, so they wanted to announce their nuptials to the world in a weird, quirky way.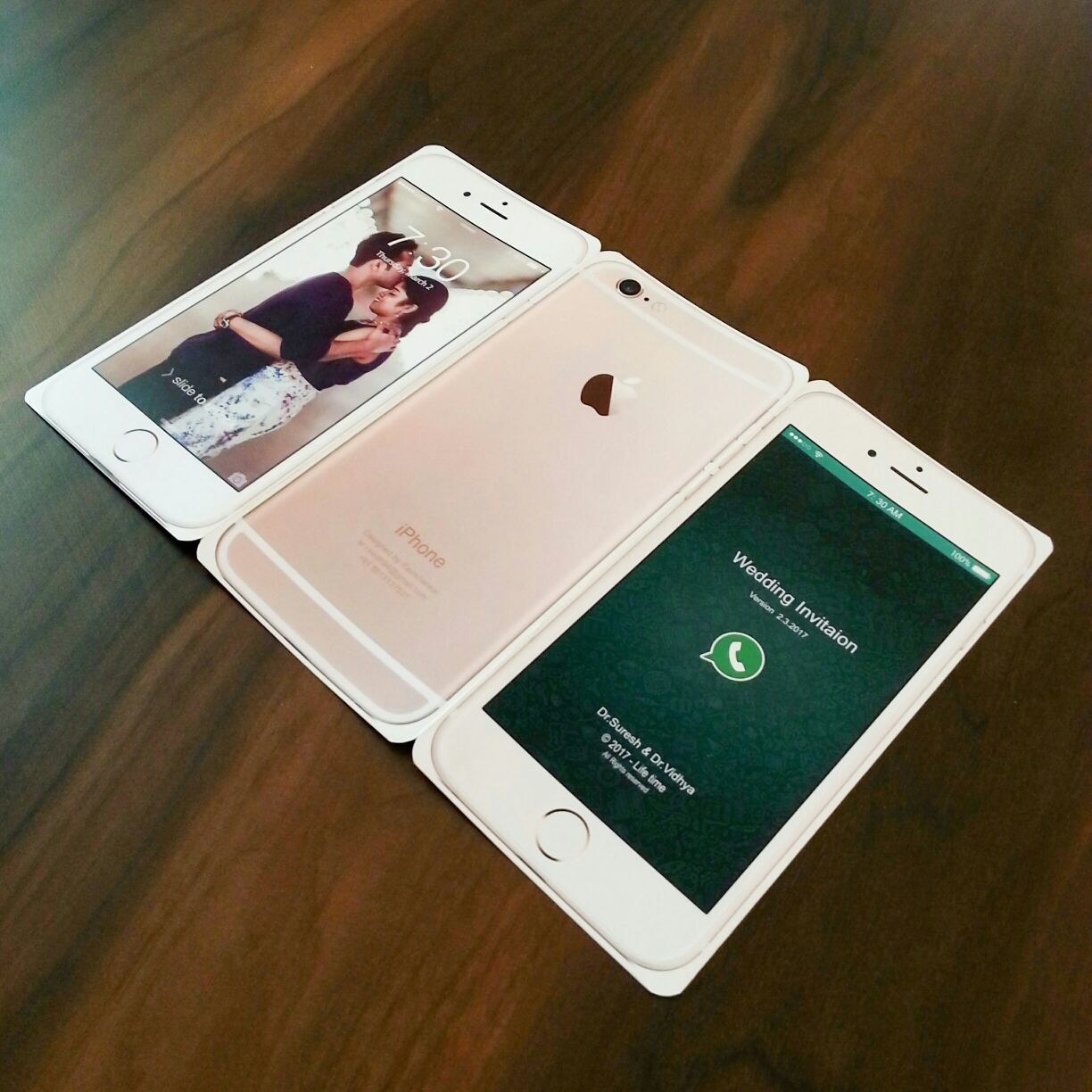 Everything was designed by Shankar, save for the WhatsApp conversation in the invite that was written by Kumar.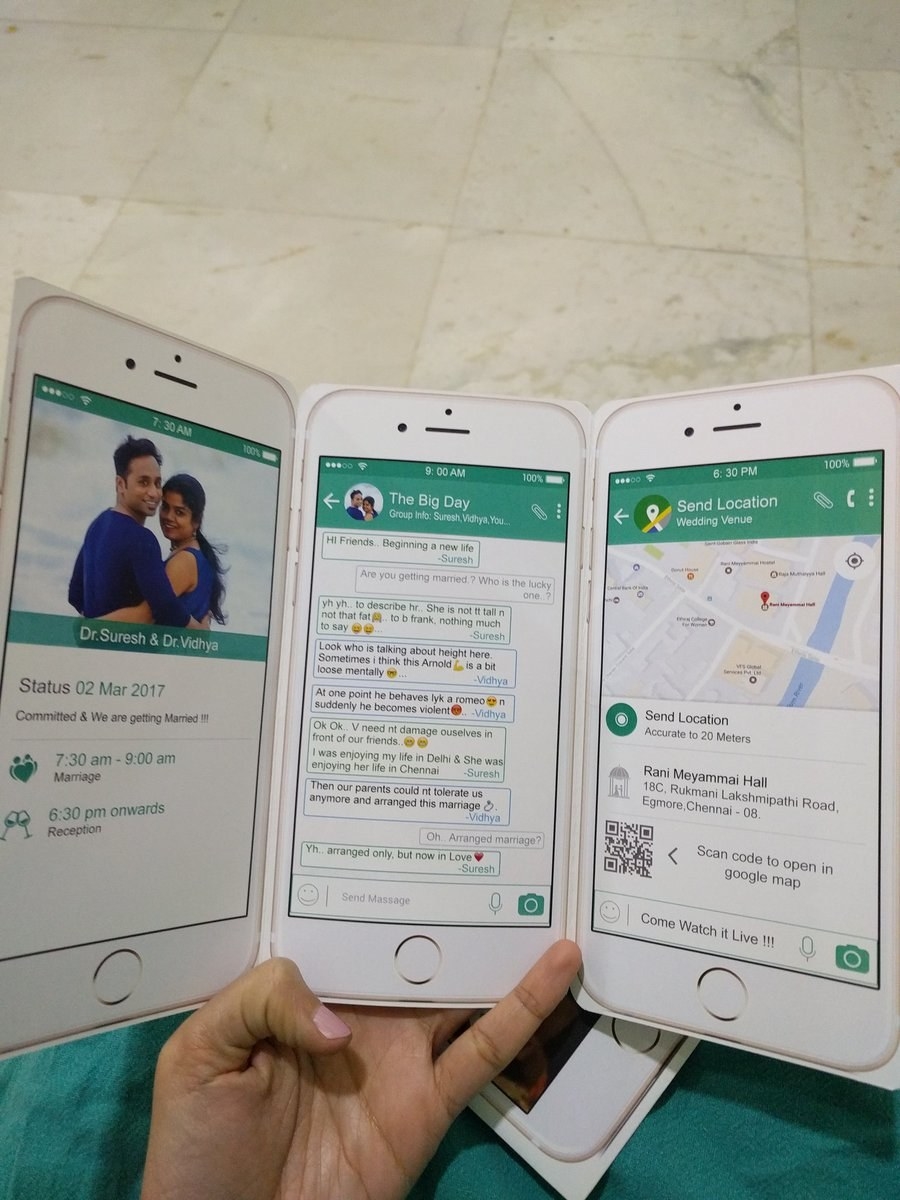 "My friends were really impressed and excited after seeing our invitation card. In fact, many of them started asking where we got it done," Kumar told BuzzFeed.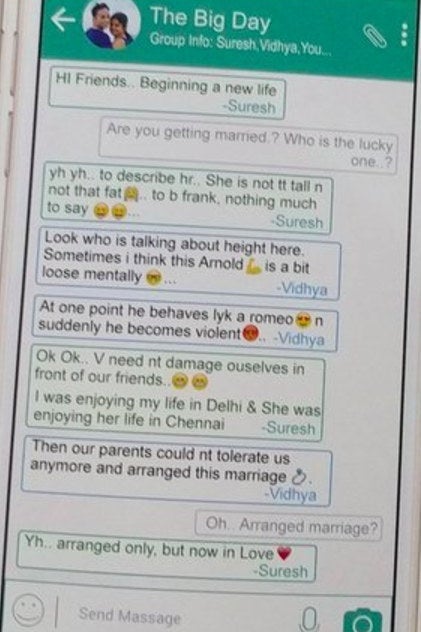 After Twitter user and wedding guest @Stuprous_doctor tweeted the invite, plenty of people loved it.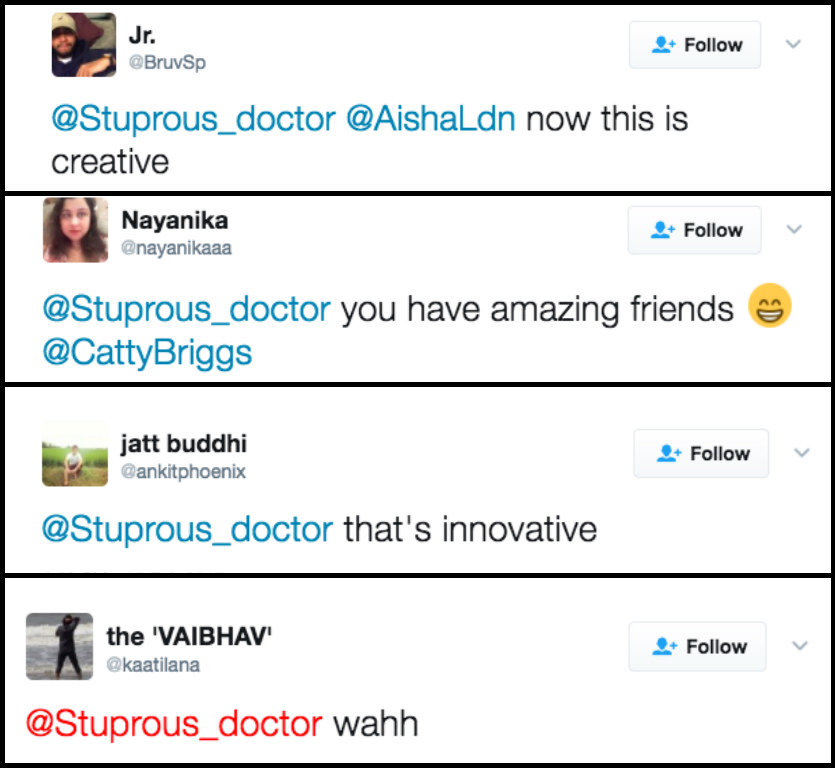 But either way, the couple paid no heed to the haters. "We both know our flaws, we have seen the worst side of each other. And so our married life has been a smooth peaceful sail till now. We both complement and complete each other to the great possible extent," Kumar said.