The RBI's Tribute To Raghuram Rajan Was Just Perfect
"Kabhi alvida na kehna" sums it up pretty well.
Reserve Bank of India Governor Raghuram Rajan recently stepped down from his position stating that he would not continue for a second term.
And to show how much they'd miss him, the RBI staff had the perfect tribute to him.
The rangoli is intricately designed with different kinds of bank notes, Rajan's portrait, and a very sweet message: "kabhi alvida na kehna" – meaning "never say goodbye".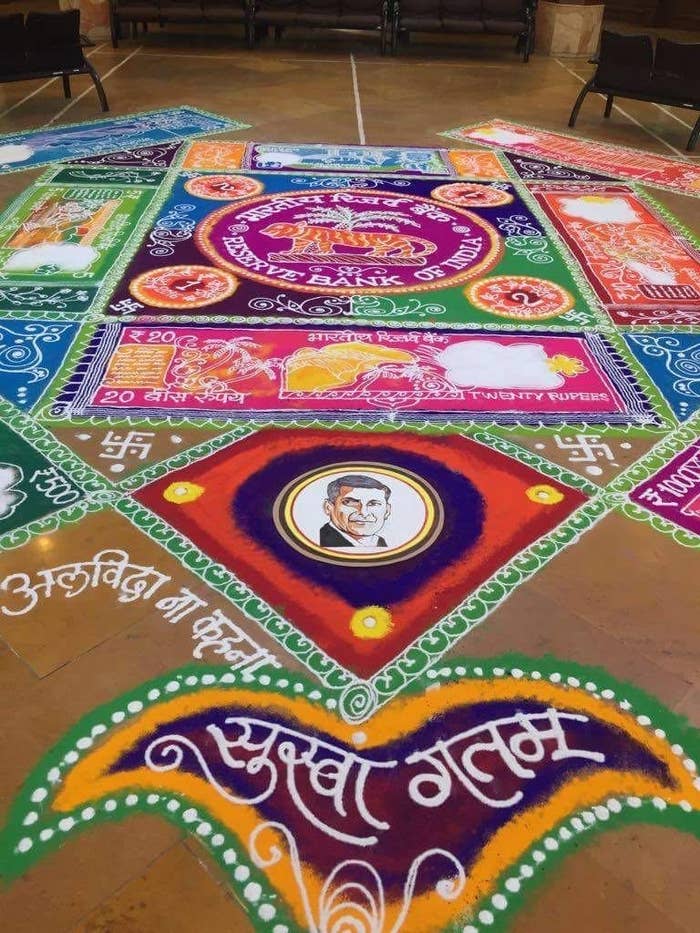 Guess they're going to miss him as much as we will.