Smriti Irani Stands In Line At Starbucks And Buys Her Own Coffee Just Like You
I really wouldn't want to be the barista that misspells her name.
Delhi-based writer Nimish Dubey recently uploaded a post on Facebook which shows Union Textile Minister Smriti Irani standing in line at a Starbucks in Delhi.
Look at her on the phone, probs making important decisions for the country while ordering her Java Chip Frapp*.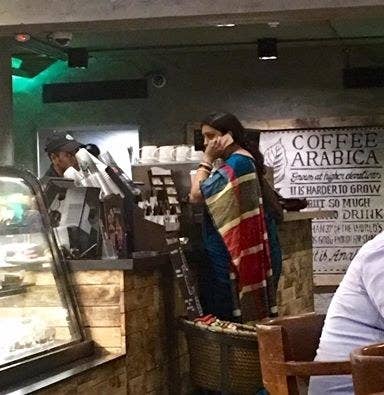 According to Dubey, Irani often comes in and waits in line like everybody else, without any entourage. Basically just like the rest of us.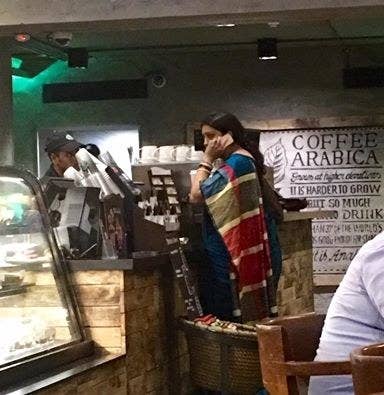 And well she also most likely* faces problems like this, as we all do.