Langar Aid, a branch of UK-based Sikh nonprofit organisation Khalsa Aid, has been travelling to war-torn regions like Syria and Iraq, and providing aid and relief to civilians and refugees alike.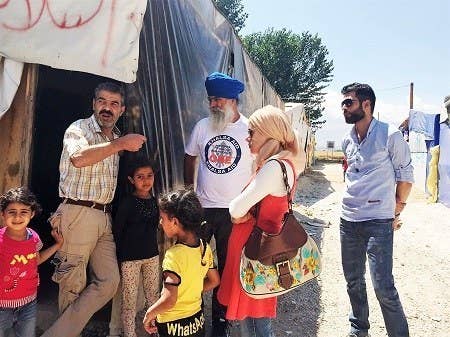 Langar Aid provides clean drinking water, hot meals, warm clothing, blankets, socks, rainwear, toys for children, and traditional Punjabi sweets.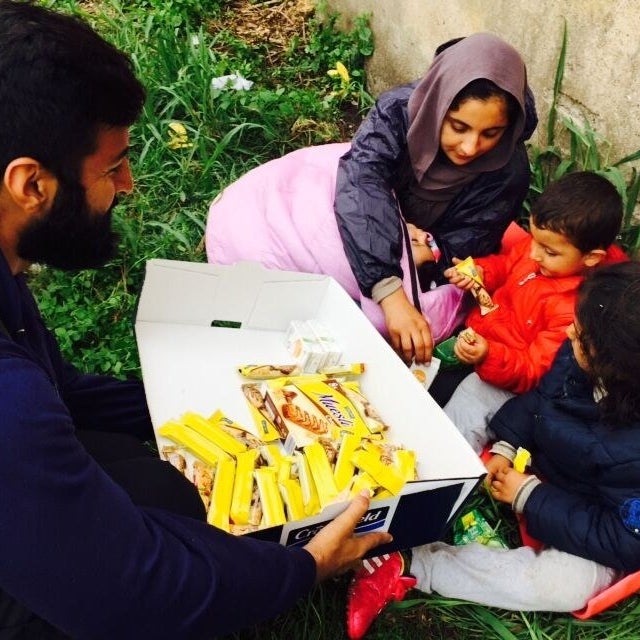 "As founder and CEO of Khalsa Aid and someone who has visited refugee camps in the Middle East, I implore every single person to help these vulnerable people and families," Ravi Singh told BuzzFeed News. "We should refrain from making ill-informed judgments of these refugees, but rather support them with compassion, understanding, and hope."
Singh said that because of his appearance he's been mistaken for an ISIS member while working parts of the Middle East.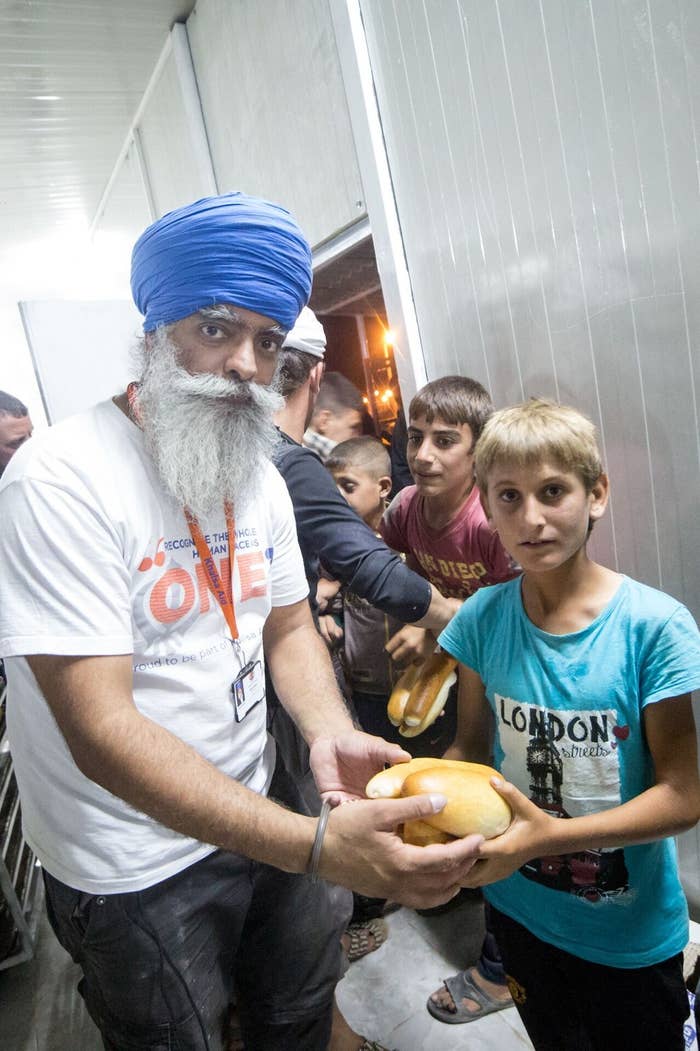 He said it's their duty as Sikhs to support those in need. Sikhs believe in the idea of "Sewa" or selfless giving.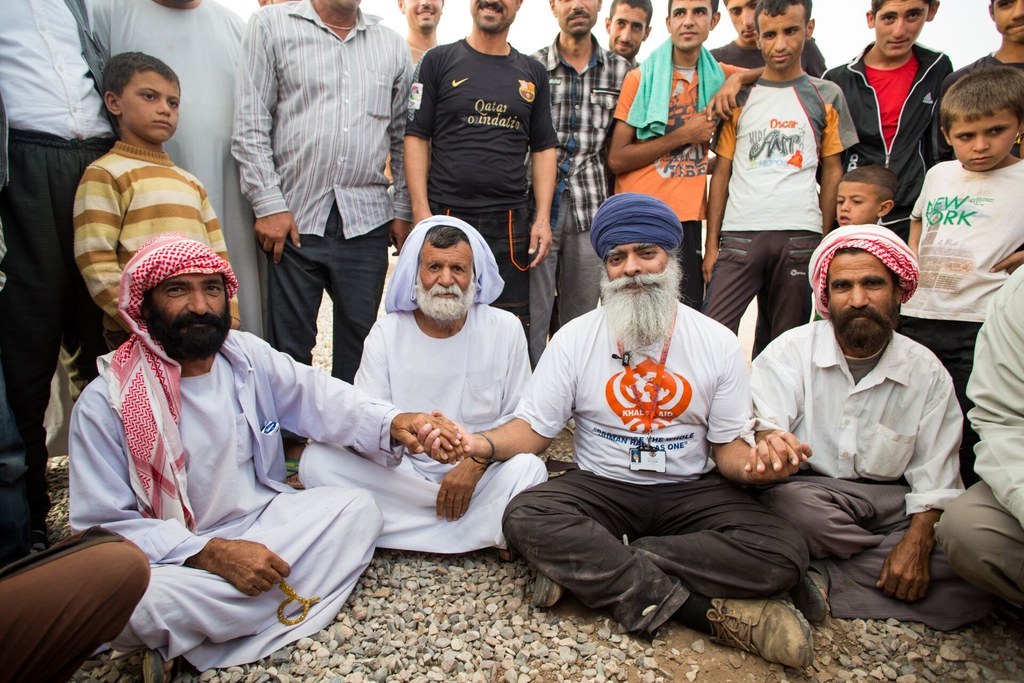 In countries like Iraq and Syria, the NGO has established an industrial-scale bakery which produces over one million loaves of bread a month and supports 16,000 refugees.
Through their efforts, several Indian nationals who were stuck in these regions have been safely evacuated.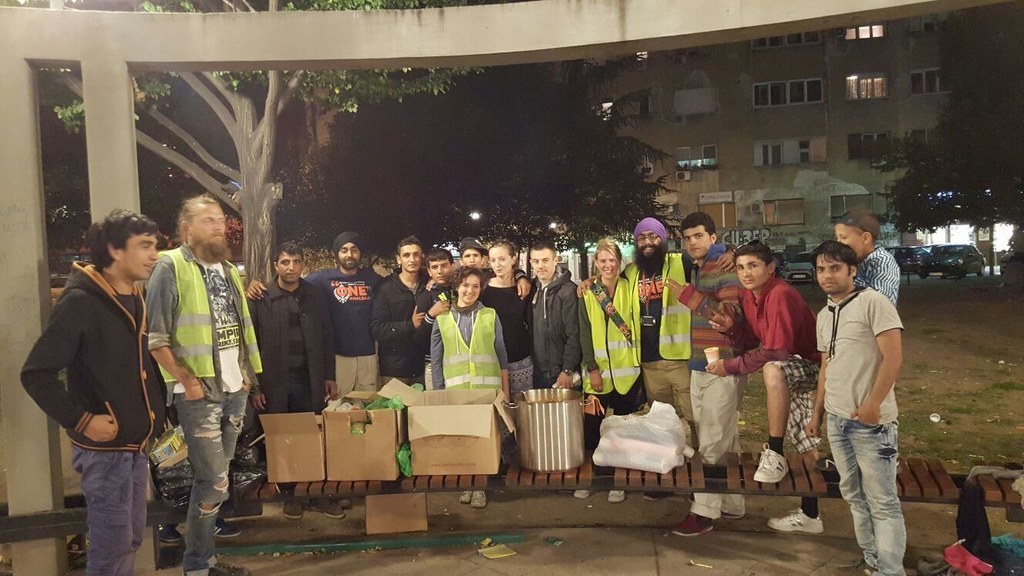 "Refugees were so happy to see the support we provided, especially during Eid, a significant date for a number of refugees that couldn't fully celebrate due to being torn away from their homes," said Kanwar Singh, of Khalsa Aid.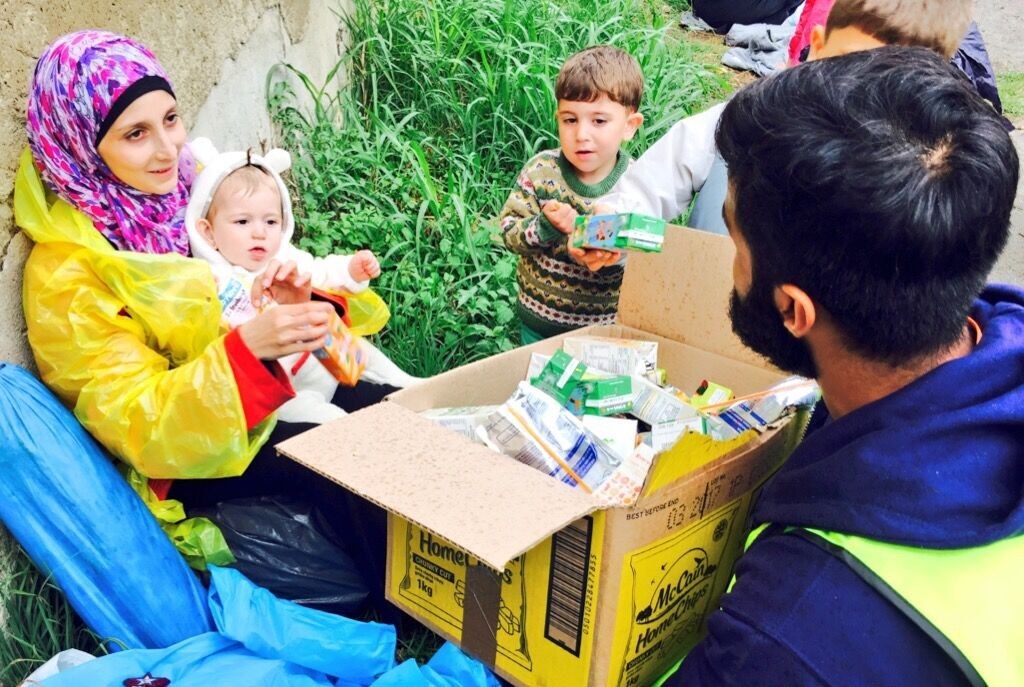 Follow BuzzFeed India on Facebook: