India's Cricketers Shot Hoops With Miami Heat Players, And Fanboyed The Fuck Out
It was pretty baller.
The Indian cricket team is currently in America for the T20 International series against West Indies.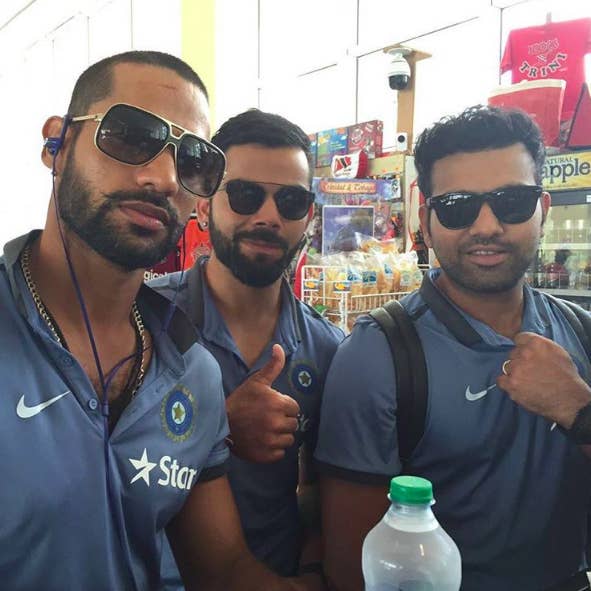 To add another cherry on top the their trip, Shikhar Dhawan, Ravichandran Ashwin and Bhuvneshwar Kumar visited American Airlines Arena – the Miami Heat stadium, and got to chill with some of the players.
They got a tour round the stadium and got to check out the locker rooms.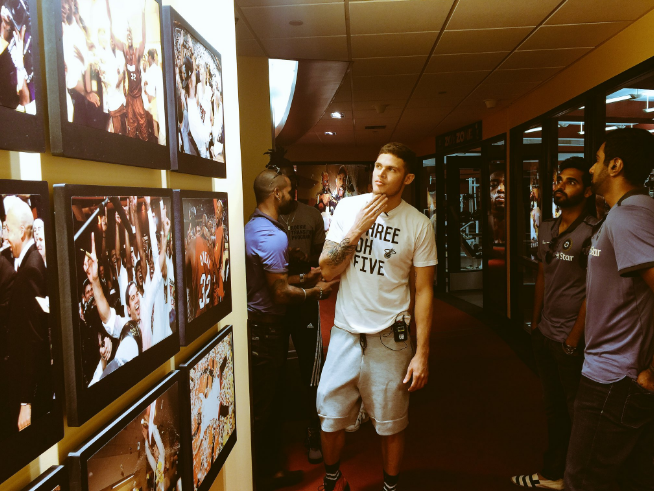 They even got to shoot some hoops on the Heat's home court with point guard Tyler Johnson and power forward Willie Reed.
Even Los Angeles point guard D'Angelo Russell tried to get into the action by offering a trade of skills.
Dhawan also made some little small talk with Johnson about their respective sports.
And Miami's finest basketball players were also pretty excited.
Which is understandable because just look at all these champions standing in one room together.