On February 2, Hyderabad held Municipal Corporation elections, and citizens came out to cast their votes.
BUUUUTT, one voter walked in with a very interesting voter identity card. Mostly because it had a picture of Salman Khan as his own. Not to mention he used the actor's name AND his dad's name.
And since Salman Khan is kinda a familiar face, the man wasn't allowed to vote.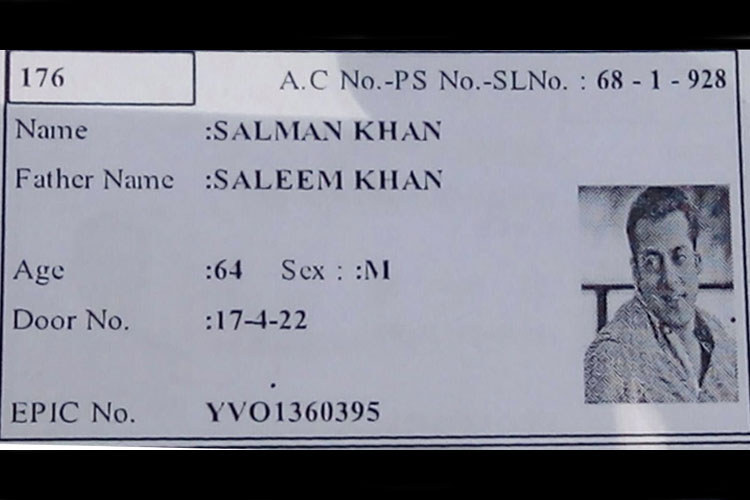 Same, bhai. Same.