For the last three days, Salman Khan has been under fire for this comment he made in an interview: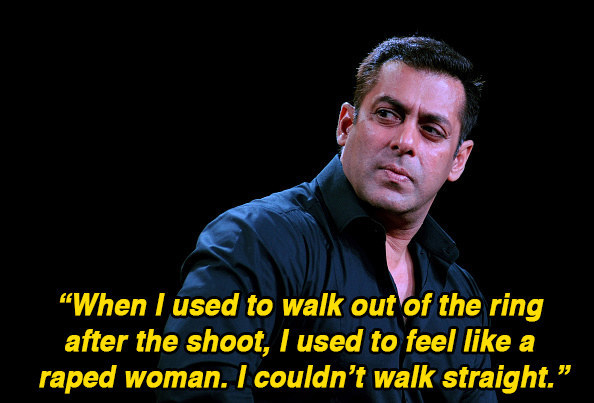 In film critic Mayank Shekhar's book Name Place Animal Thing, he relays an anecdote about Khan's allegedly sleazy behaviour with a female journalist:
I had just recently heard about how film star Salman Khan had insisted he drop a journalist back home after a long interview. It wasn't too late in the evening. She didn't particularly fancy a chivalrous ride. But he wouldn't take no for an answer. He's a bit of a brat like that.

She relented. They drove together. He insisted on driving her right up to her building's gate, asking her to specifically point out the floor she stayed in. "Now I know where you live," he told her sweetly. "That (long) interview I just gave you? Don't publish it."
Shekhar, himself, also quoted the tweeted excerpt.