This is Krish Raghav, a Chennai-born, Beijing-based cartoonist.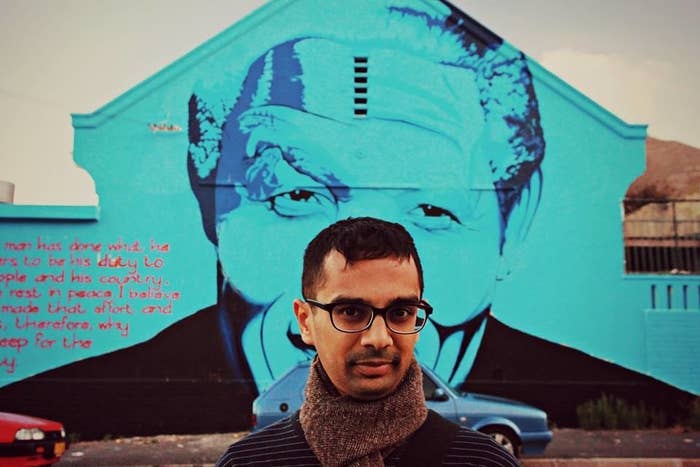 Raghav's cartoons often focus on Indian traditions and localities, or on other places' perceptions of India.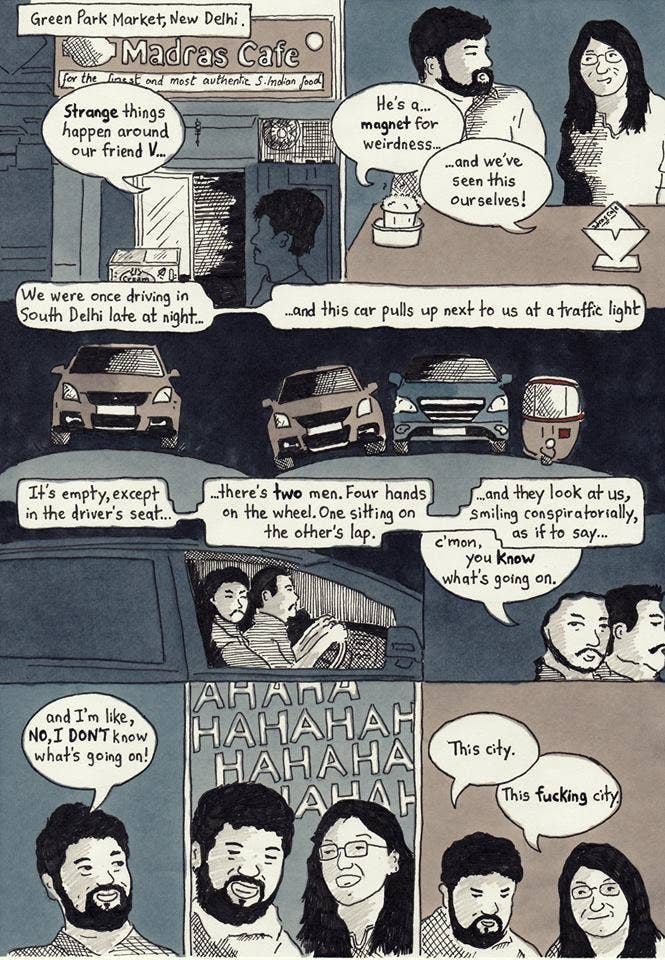 And his most recent one – about the word "curry" – has delighted and enamoured a bunch of people.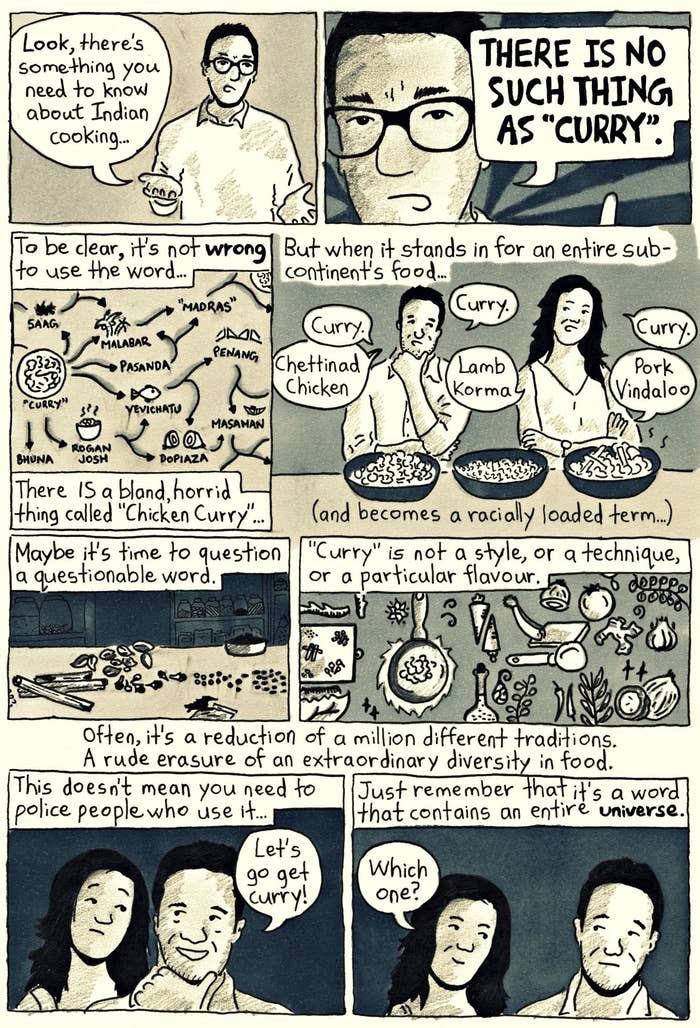 The cartoon was retweeted 1,500 times in a day, with lots of people quoting Raghav's tweet.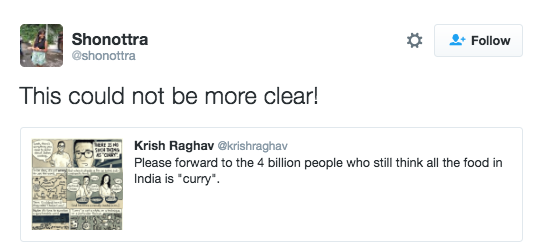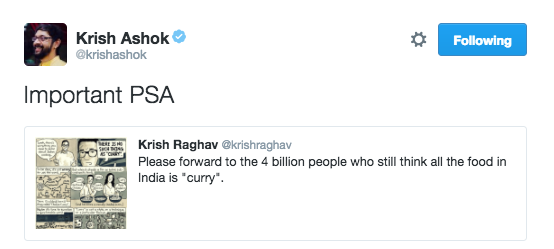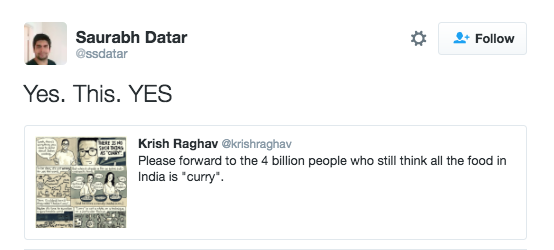 "This comic was actually created in Mandarin first," Raghav told BuzzFeed. "For friends and folks here who only know Indian food as 'curry'. It doesn't help that the few Indian restaurants in Beijing largely cater to this stereotype."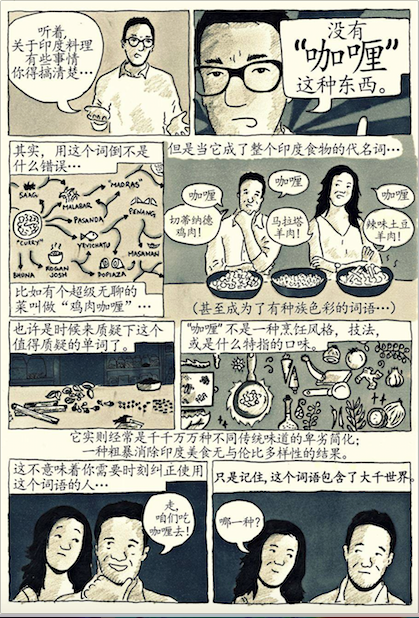 Raghav told BuzzFeed he was very careful in stating that he doesn't want to police the use of the word "curry".