People Are Livid At This Dude's Homophobic Opinions About English Standup Comedians
"Most of his audience comprises of gay men or lesbians."
Earlier today, Bangalore-based comedian Dattaprasad Godbole tweeted this video of comedian Sunil Pal speaking out about India's comedy scene, particularly about Tanmay Bhat's acts.
In the video, Pal discusses what it's like to see Tanmay Bhat perform live.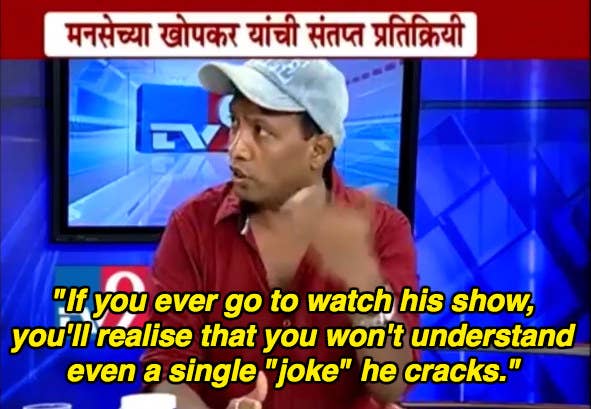 The tweet has been quoted hundreds of times, and heavily criticised by Indian Twitter.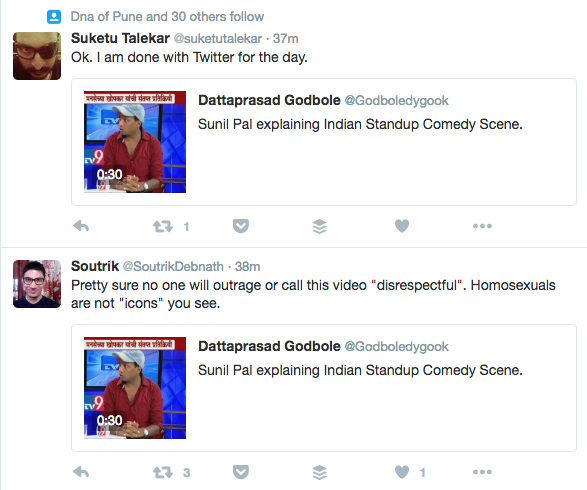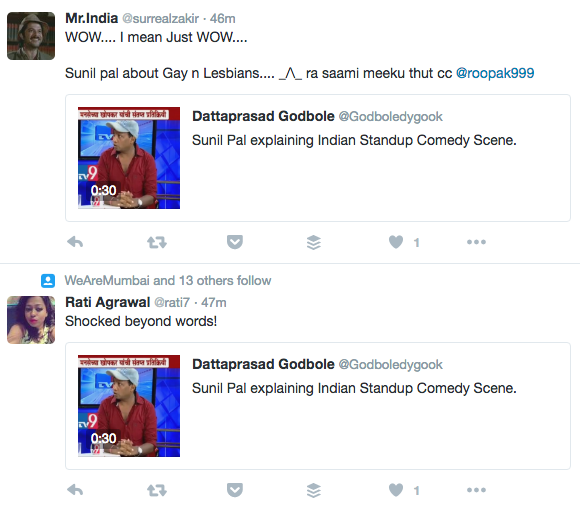 Oh, well. Guess that's enough internet for one day.