Thousands of people in cities across India took to the streets on Wednesday to protest against a series of violence involving Muslims and Dalits in recent months.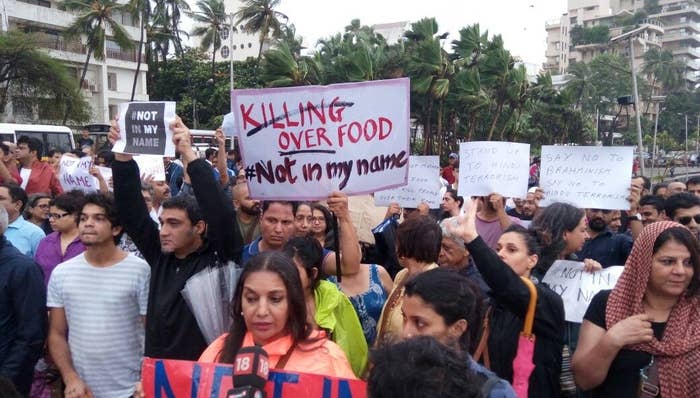 The protests come days after a 15-year-old Muslim boy, Junaid Khan, was stabbed to death on a train not far from the capital by a group of men. Eyewitnesses said the men screamed "beef eater" while attacking Khan.
Earlier this week, independent filmmaker and author Saba Dewan called for a nationwide protest urging Indians across the country to stand against the ongoing spate of violence. Wednesday's citizen protests, which were being organized in Delhi, Kolkata, Mumbai, Hyderabad, Thiruvananthapuram, Bhopal and Bengaluru, come amid reports that a group of people beat up a Muslim dairy owner in Jharkhand, and put his house on fire.
In Mumbai, about a hundred people, including prominent celebrities like Shabana Azmi, Kalki Koechlin, and Konkona Sen Sharma, took part in the protests.
The killing of Junaid Khan is one of the latest in a series of deaths from mob-related violence against Muslims in India, many triggered by accusations and suspicions of killing cows and consuming beef. For months, people have been calling attention to these killings.
According to an analysis by The Hindustan Times, 86% of those killed in cow-related violence in the last seven years have been Muslims. Nearly 97% of the attacks have taken place since Modi came to power in 2014.