1.
When the Times Of India published a video of Deepika Padukone's cleavage.
2.
When they continued the tradition and "reported" about Catherine Middleton's "Marilyn Monroe moment".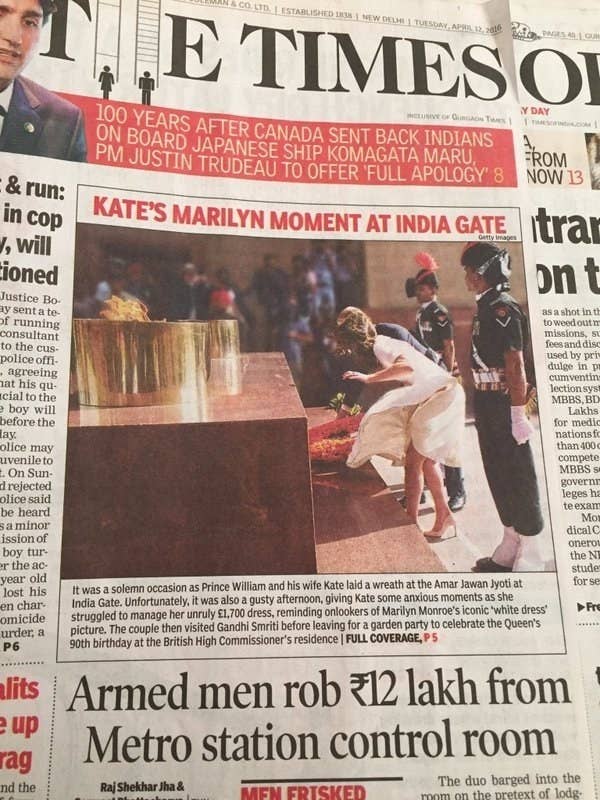 3.
And when DNA, just a day later, dedicated an entire half page spread to Middleton's encounters with breeze.
4.
When major news publications decided to have anti-ad blocks installed, because they are literally mostly comprised of ads.
5.
When TOI decided to glorify rape culture by announcing Donald Trump's presidential win with this headline.
6.
When the Mumbai Mirror took athlete Lakshmi Gopichand's quote about Pullela Gopichand's prowess as a coach, and cut it to look like a jealous wife's quote about her husband.
7.
And when they used this distasteful headline about designer Manish Malhotra's 50th birthday celebration.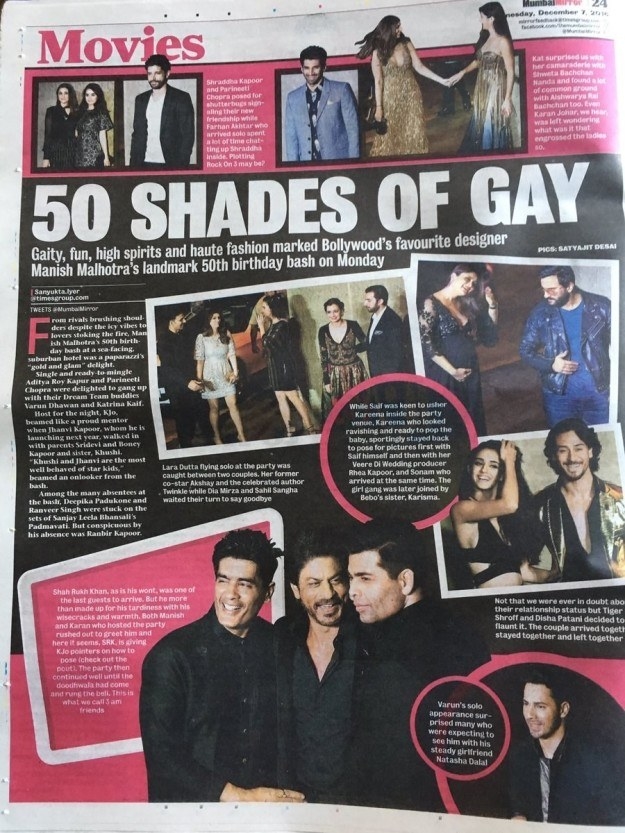 8.
When DNA posted an entire report about a badly-timed photo, suggesting that Virat Kohli's girlfriend Anushka Sharma would be displeased with him.
9.
When the Mumbai Mirror published this hilariously inaccurate story about Farhan Akhtar being homeless.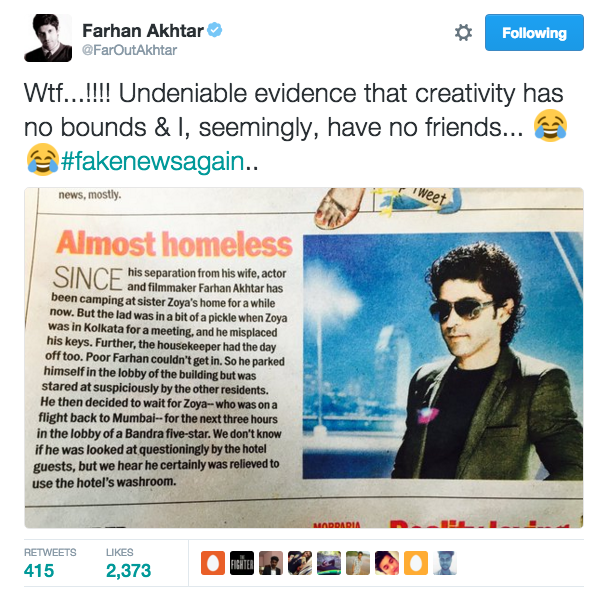 10.
When TOI did this in-depth investigation into how Katrina Kaif was unceremoniously removed from ex-boyfriend Ranbir Kapoor's family WhatsApp group after they broke up.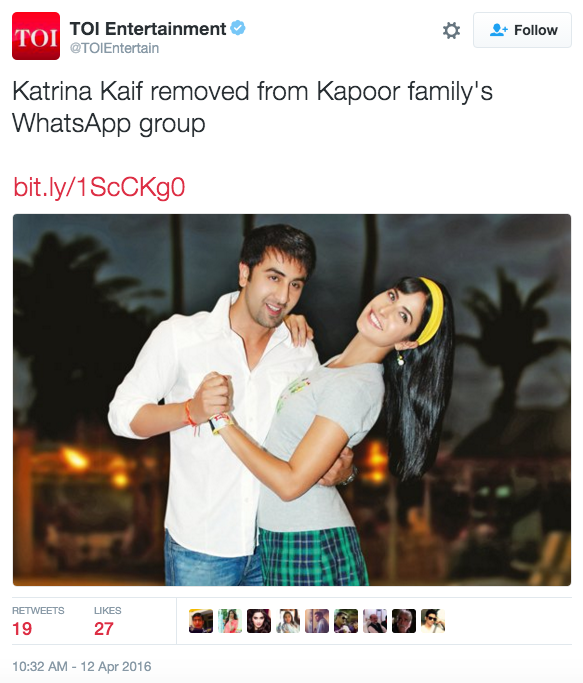 11.
When front pages across the country ignored the massive floods that devastated Chennai in December, 2015.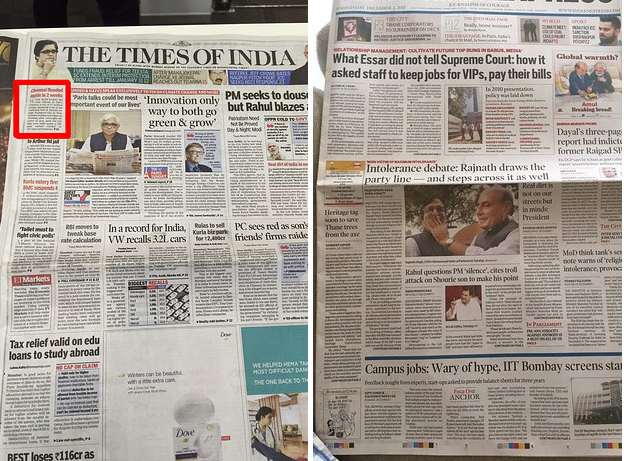 12.
When Arnab Goswami decided to promote his new channel by using this slogan.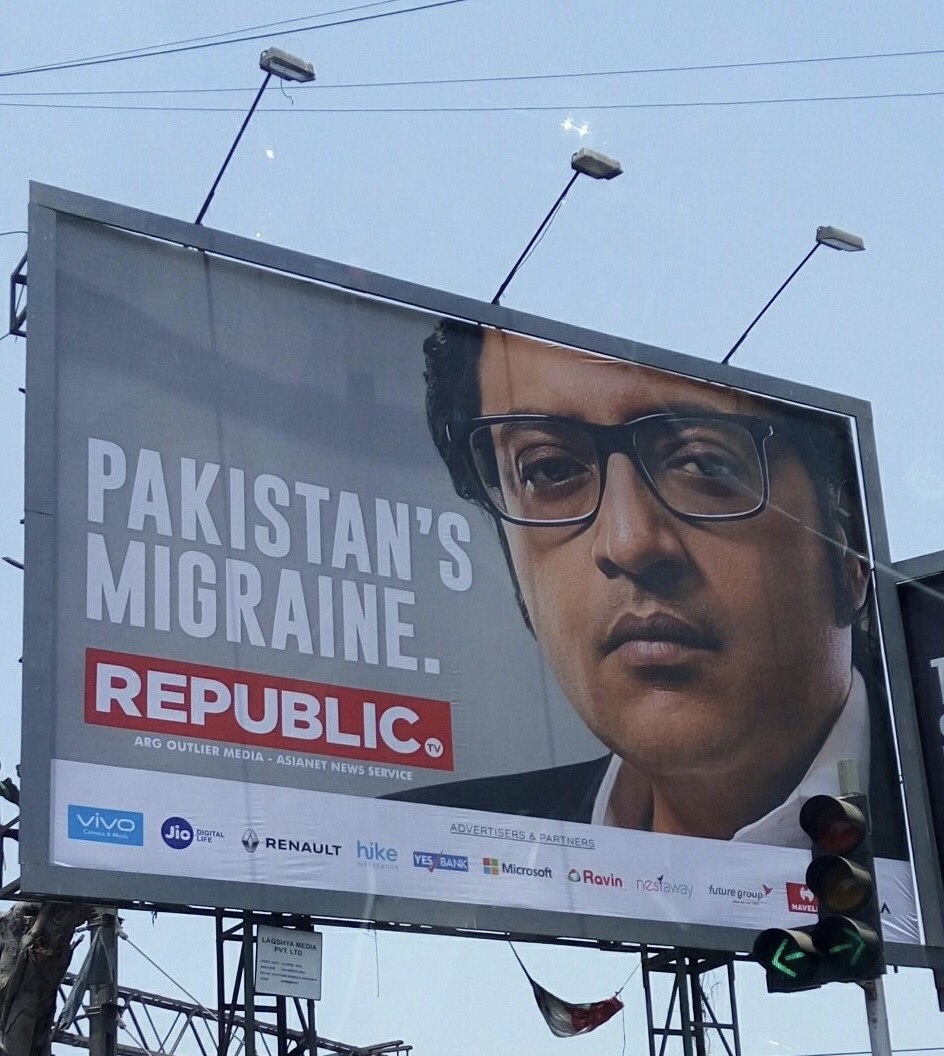 13.
And when DNA decided it was okay to tweet this crass headline about Virat Kohli and Anushka Sharma.