"Mumbai Mirror" Achieves The Impossible, Plunges To Even Lower Lows
In this morning's edition, the tabloid took athlete Lakshmi Gopichand's quote about Pullela Gopichand's prowess as a coach, and cut it to look like a jealous wife's quote about her husband.
On August 22, Mumbai Mirror published a story quoting P.V. Sindhu's coach Pullela Gopichand's wife Lakshmi as saying "Sindhu has what I didn't have – my husband".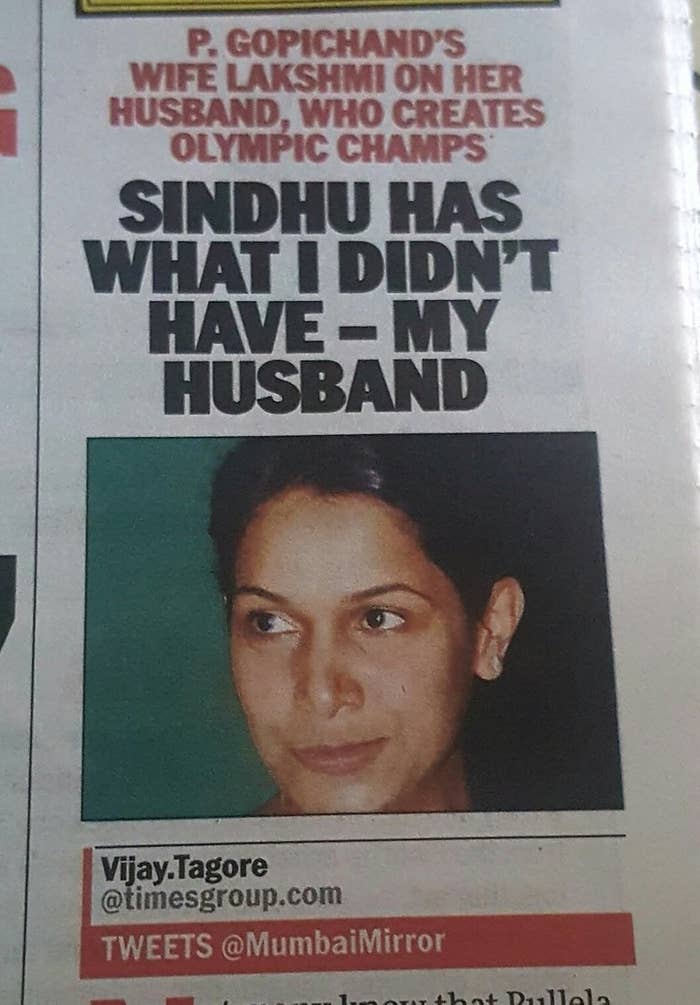 However, the article has come under fire by a lot of journalists on Twitter for being inaccurate and sentationalised.
The reason being that a major part of Lakshmi Gopichand's quote was omitted. What she actually said was: "Sindhu has what I didn't have back then – my husband as coach".