According to Mid-Day, Prakash Khimani was arrested on Thursday, for accumulating almost 20 tonnes of garbage in his house.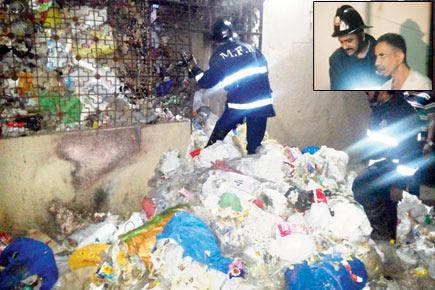 The 45-year-old Kandivli resident had been, according to the police, banned from bringing garbage into the society, which he used to frequently collect.
In the Mid-Day report, the police explain that on Thursday, at around 9pm, Khimani again entered his society with more garbage, that he had been reportedly collecting from the roadside. He had been doing this for sometime now, but this time, some members of the society prevented him from entering with the waste. The report also alleged that the society members then beat him up.
Reportedly, he managed to get into his house, threw the garbage on the floor, and set it on fire. He proceded to warn the other members that he would blow up the gas cylinder, if they took any action against him.
After the fire broke out, the residents called the police and fire department, who managed to put the fire out, and then took Khimani into custody.
Khimani told mid-day, "I collect garbage from the roads and store it in my home. Garbage is not waste; it has value. There is no law to prevent me from storing it in my house."
The police also stated that Khimani quit his job three years ago, and that's when he started hoarding garbage which he would collect from the roads. Among the garbage they found, papers, plastic, babies' diapers, chocolate wrappers, steel and iron rods, bottles and many other disposable objects in his house. There were multiple complaints by the society to the police, but no action was ever taken.
In the Mid-Day report, Raju Pandya, his next door neighbour, said, "We blocked our main door because of Khimani's garbage. We began to use a door that connects to our balcony as our main door. The smell was awful and rats and insects from the garbage had begun to trouble us. We were facing many problems because of the garbage, but the police and BMC did not take any action against him."
Another startling revalation reported by Mid-Day was that Khimani's sister, who was staying with his, hasn't been seen in the last three months.
Khimani reportedly showed no signs of distress at his sister's disappearance, and had continued to collect garbage during these months. After being released on Friday, Khimani went home to see that his house was completely garbage free, courtesy of the BMC clean up, and has allegedly not been seen since.