Miley Cyrus has long expressed her love for Indian culture, and has even followed Hindu traditions in the past.
And on February 6, Cyrus shared a photo on Instagram of her performing a Laxmi Puja with a fruit bowl, conch shell, diyas and halwa.
She also 'grammed the entire scene, showing the living room of her Malibu home decorated with candles and petals.
And people in the comments loved the fact that Cyrus was performing a Hindu ritual.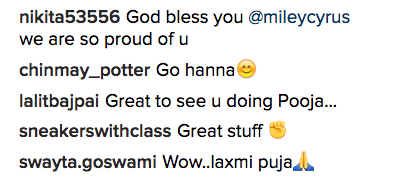 People were particularly impressed with how authentic and perfectly arranged the puja was.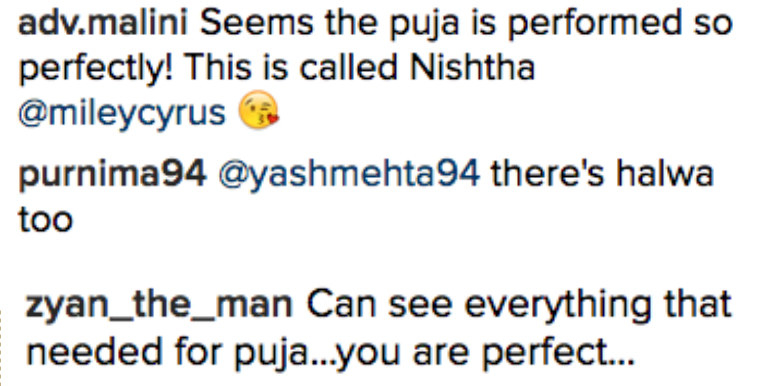 And of course, everyone wondered who the man in the picture was, with some speculating that it was Liam Hemsworth, Cyrus' fiancé.

Whatever the case, Indians were pretty happy with Cyrus' excuse to skip the Super Bowl this year.