30 new dogs were inducted into the New Delhi Police Force at a ceremony at the India Gate lawns on April 4.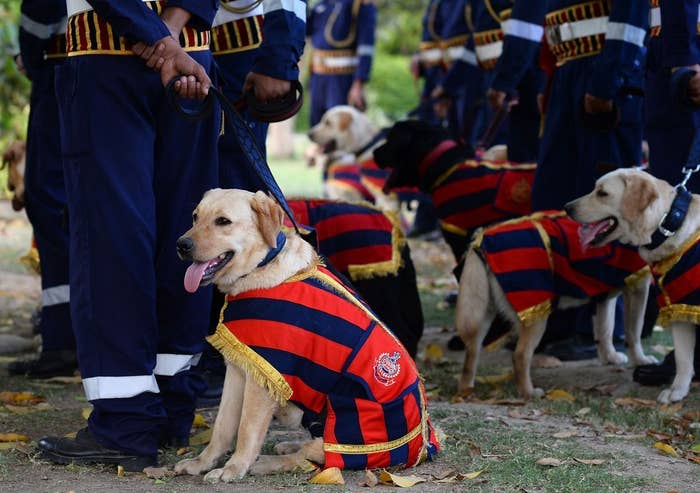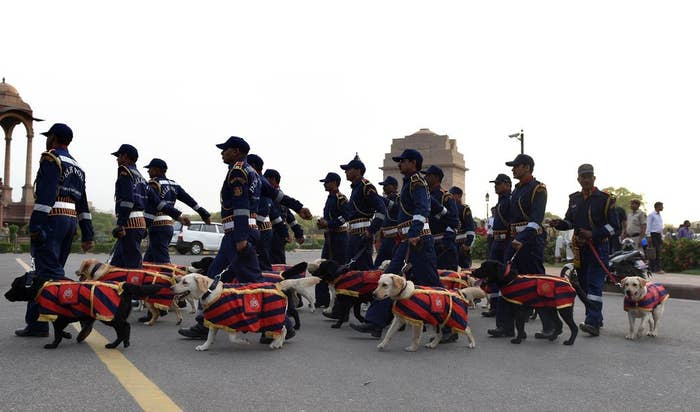 All the new recruits are specially trained labrador retrievers.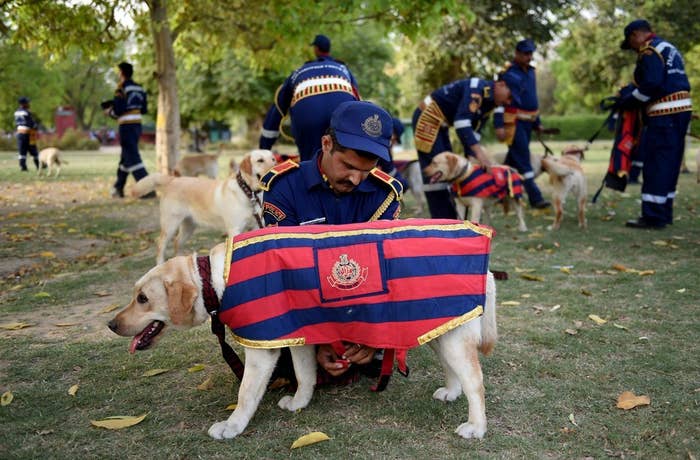 Out of the 30, 20 of them are are experts in detecting explosive material while the other 10 have learnt how to spot and smell certain clues at crime scenes.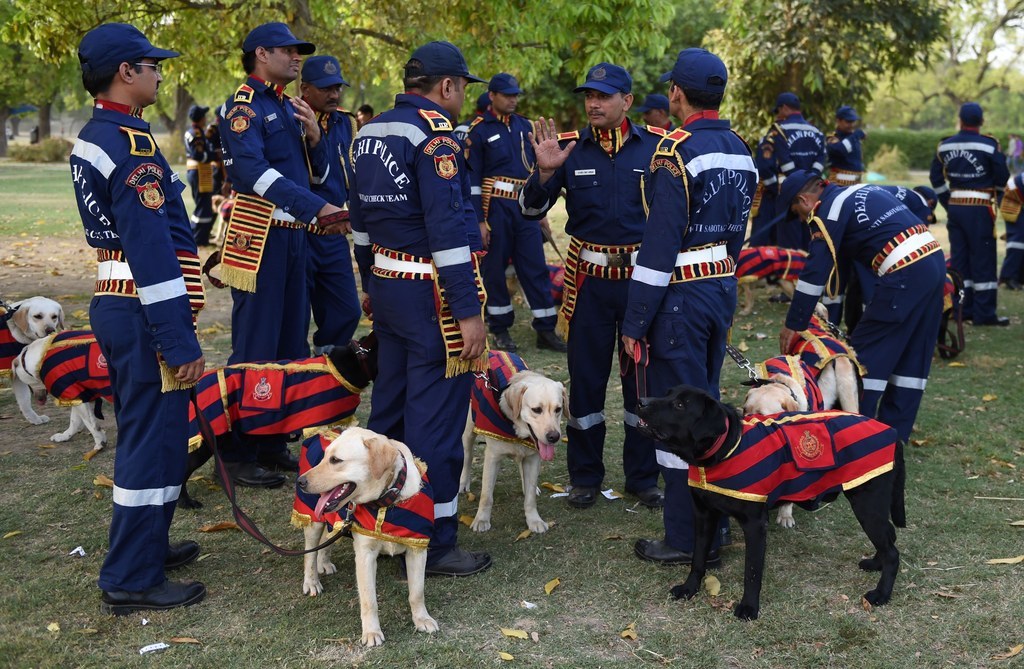 And their bonus talent is obviously being adorable AF.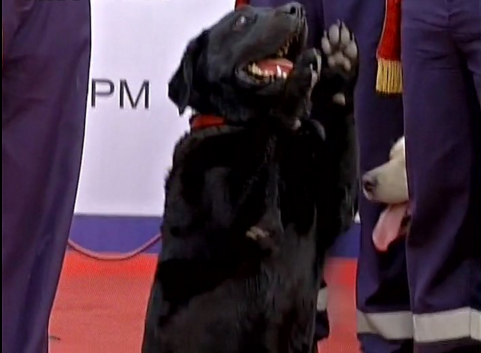 I MEAN, LOOK HOW CUTE THEY ARE.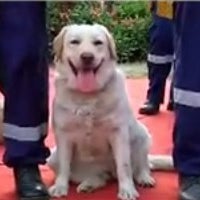 Our nation's capital is definitely in good paws. Godspeed, doggies. Godspeed.